These media personalities sure know how to make an impression. They are on top of their game and come from varied career paths.They keep us glued to the television screen,some inspiring us,some making us laugh or even making us emotional, discussing real life issues and personal experiences with guest's. Some are style icons and week after week they wow us with outfits that are red carpet worthy. Their job looks easy but is not for the fainthearted.
Andenrele Oluwafemi Edun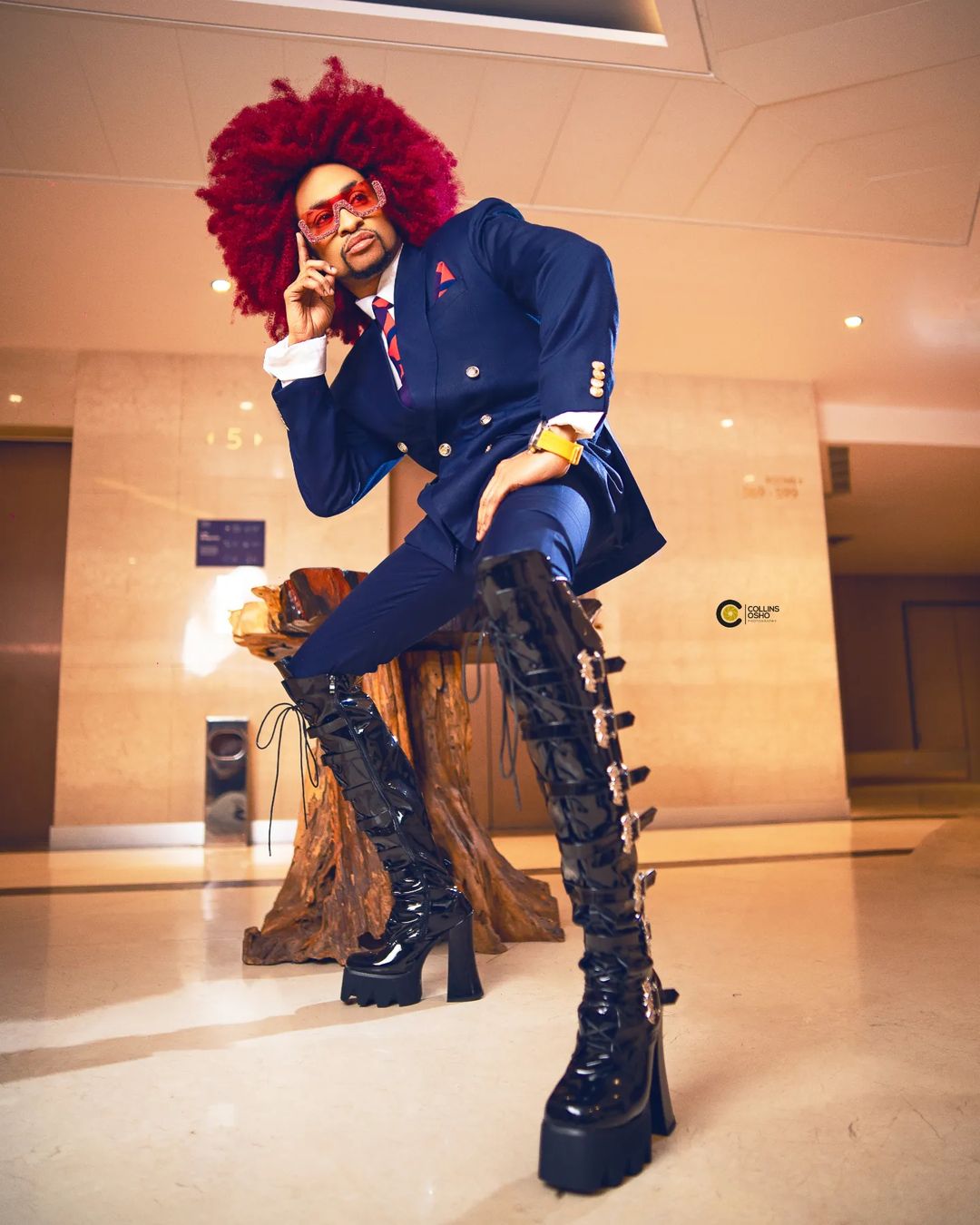 Andenrele Oluwafemi Edun is known for his outrageous sense of style and flamboyant hair. Born to a Nigerian father and an Indian-Mauritian mother, the runway assassin (model) is known as Denrele.
Denrele is an eccentric television host. He started his career as an actor at the age of eleven, before going into fashion and television presenting. He has been a dancer and actor in soap operas.
From his growing-up days, Denrele has been through it all, from being thrown out of buses to being stoned in the streets for being himself; bold, creative, artistic, and a superstar. His resilient spirit gets him plenty of admiration from people who understand his craft. He was born without a stop button, indeed.
Denrele has interviewed the likes of Beyonce Knowles, Tyler Perry, Akon, and Snoop Dogg. He has won many awards, including being The Most Popular TV Presenter in Nigeria. Denrele is currently the host of the show, Bodex Social Media Hangout.
Salma Nabila Phillips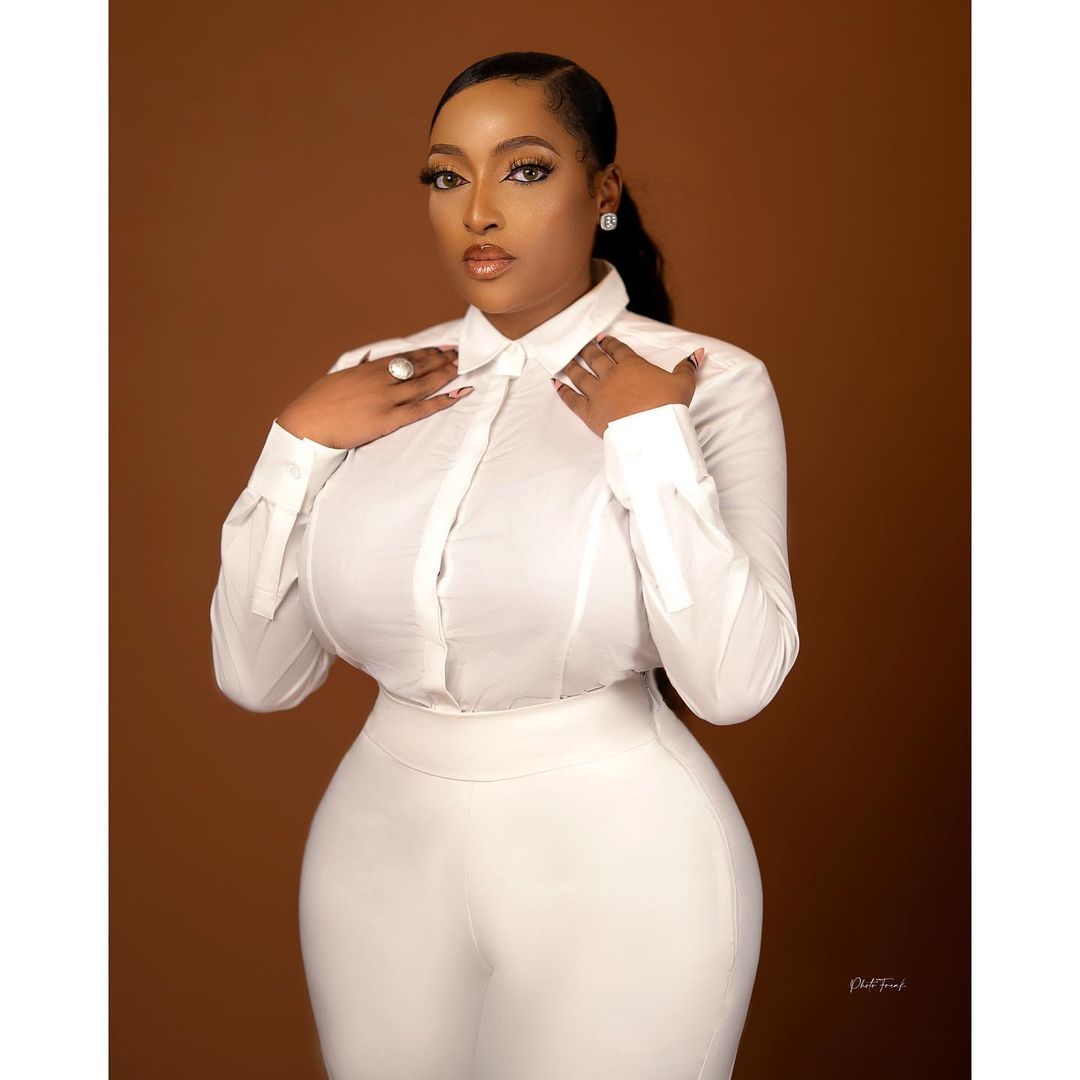 Salma Nabila Phillips is a television host that has informed and entertained people in the northern region of Nigeria. She is down-to-earth, charismatic, bold and beautiful.
Salma is the CEO of the Salma brand. She was on BBC, African Women You Need To Know programme. Her passion for television and film started at a young age.  Navigating her way as a northern woman hasn't been all rosy. She is on the path to achieving her aim of inspiring a generation of young northern women.
Her show, "The Salma Show," is a television talkshow programme that is interactive, informative and discusses lifestyle topics, among other relational subject matters. The show started in 2016 and has now gained followers and active viewers. Since the premiere of the first season of her show, she has interviewed Nigerian celebrities and other prominent members of society, including Folarin Falana (Falz) and Segun Arinze.
Bolanle Olukanni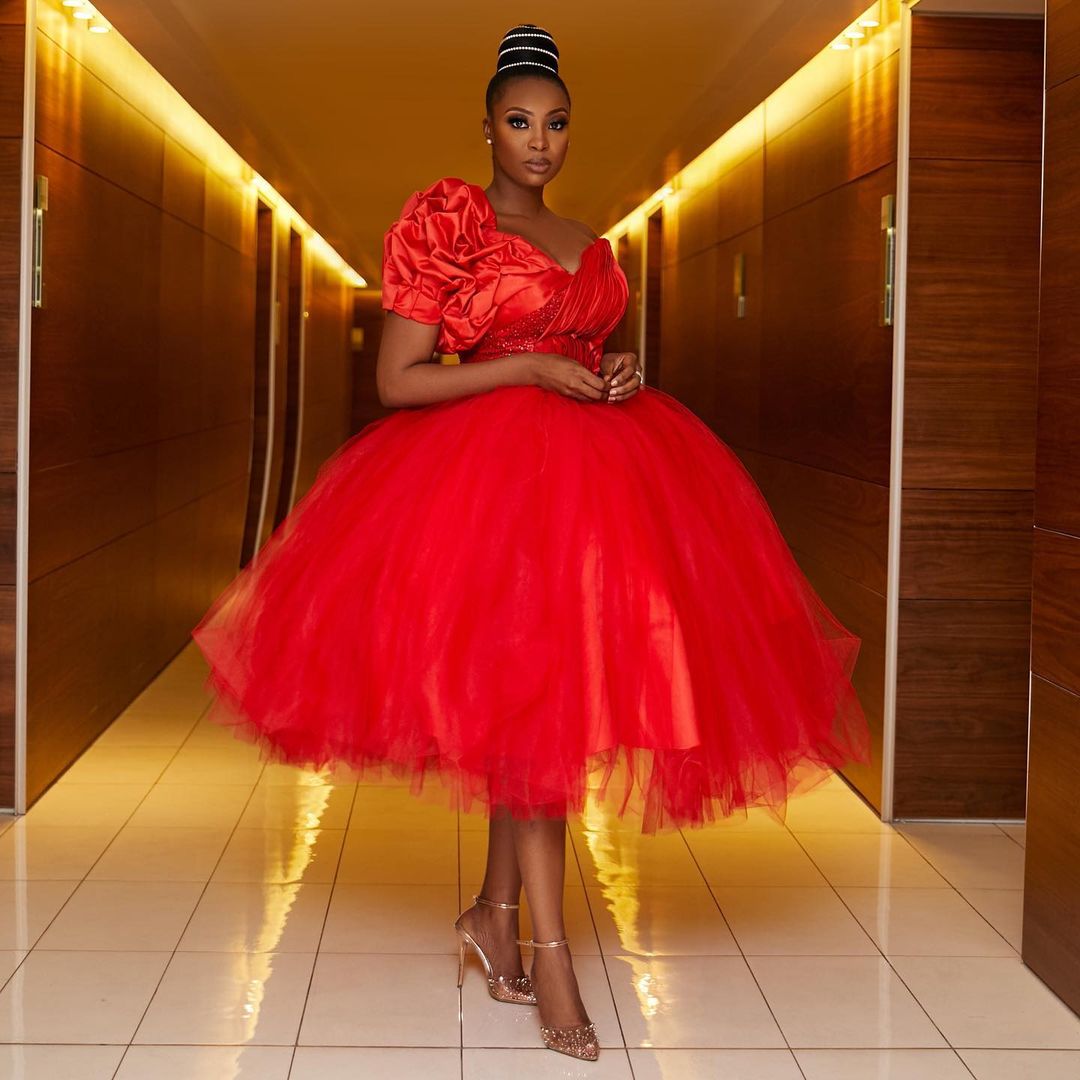 Bolanle Olukanni is a television host and a movie producer. She was popularly known for hosting  "Moments with Mo."
Bolanle is the founder of God's Wives' Foundation and co-founder of Sage and Wills. She has trained widows and produced a documentary, 'God's Wives', which focuses on how widows are treated in Nigeria. The documentary was nominated for best documentary by the AMVCA. Her insight on life has made her relatable and admired for dealing with real-life issues. Bolanle has hosted several shows: Moments with Mo, Project Fame West Africa, and On The Carpet with Bolintito, amongst others. She hosted the NEC LIVE recently.
Frank Edoho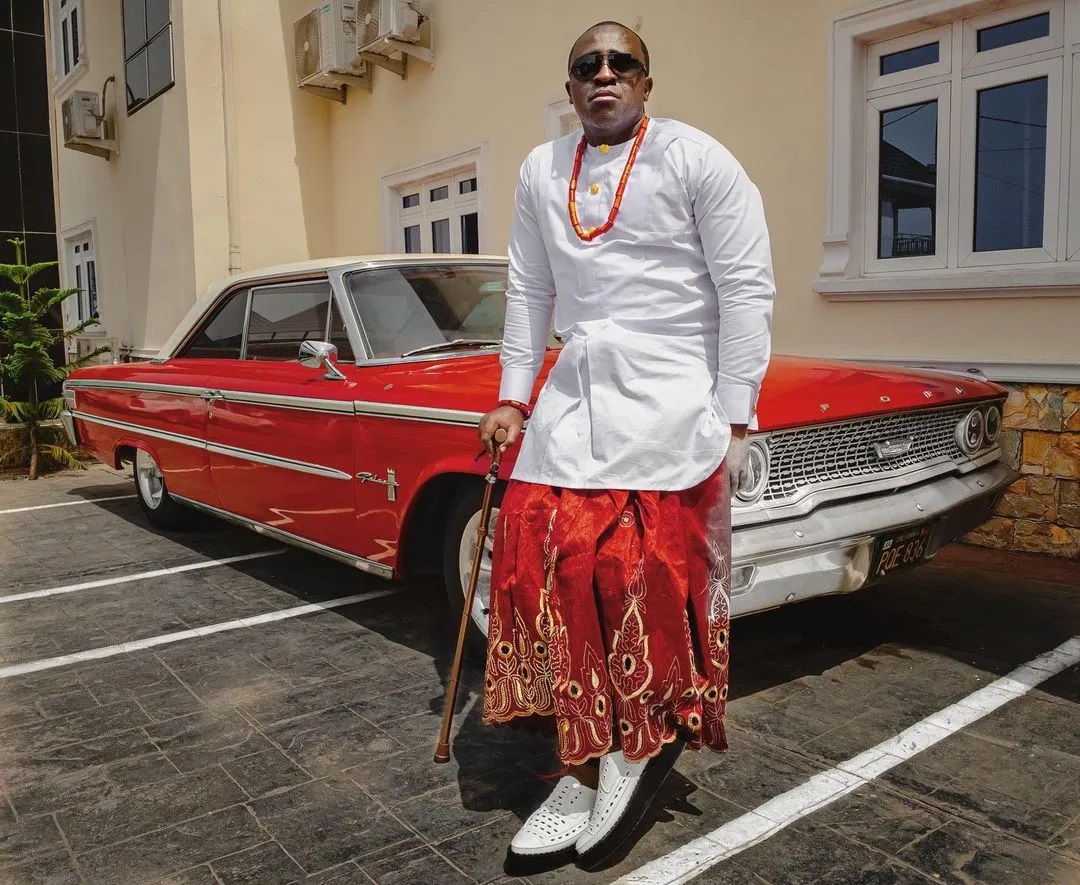 Frank Edoho is a filmmaker, photographer, and television host. He has been a famous face in Nigeria for more than 15 years.
.
Frank's journey started at a young age. Before making people millionaires, he was once a rap artiste, a radio presenter, and a daily show broadcaster in Calabar.
He is known for sharing his opinions on Twitter, his calm charisma on television, and his baritone voice. He has done a lot of voice-overs for top organisations – Toyota, FCMB and Elizade.
Frank hosted "Who Wants to Be a Millionaire" from 2004 to 2017 before leaving. He then became the host of an international show, "The Price Is Right". "Who Wants to Be a Millionaire" made a comeback in 2022 and unveiled Frank as its host.
Nancy Isime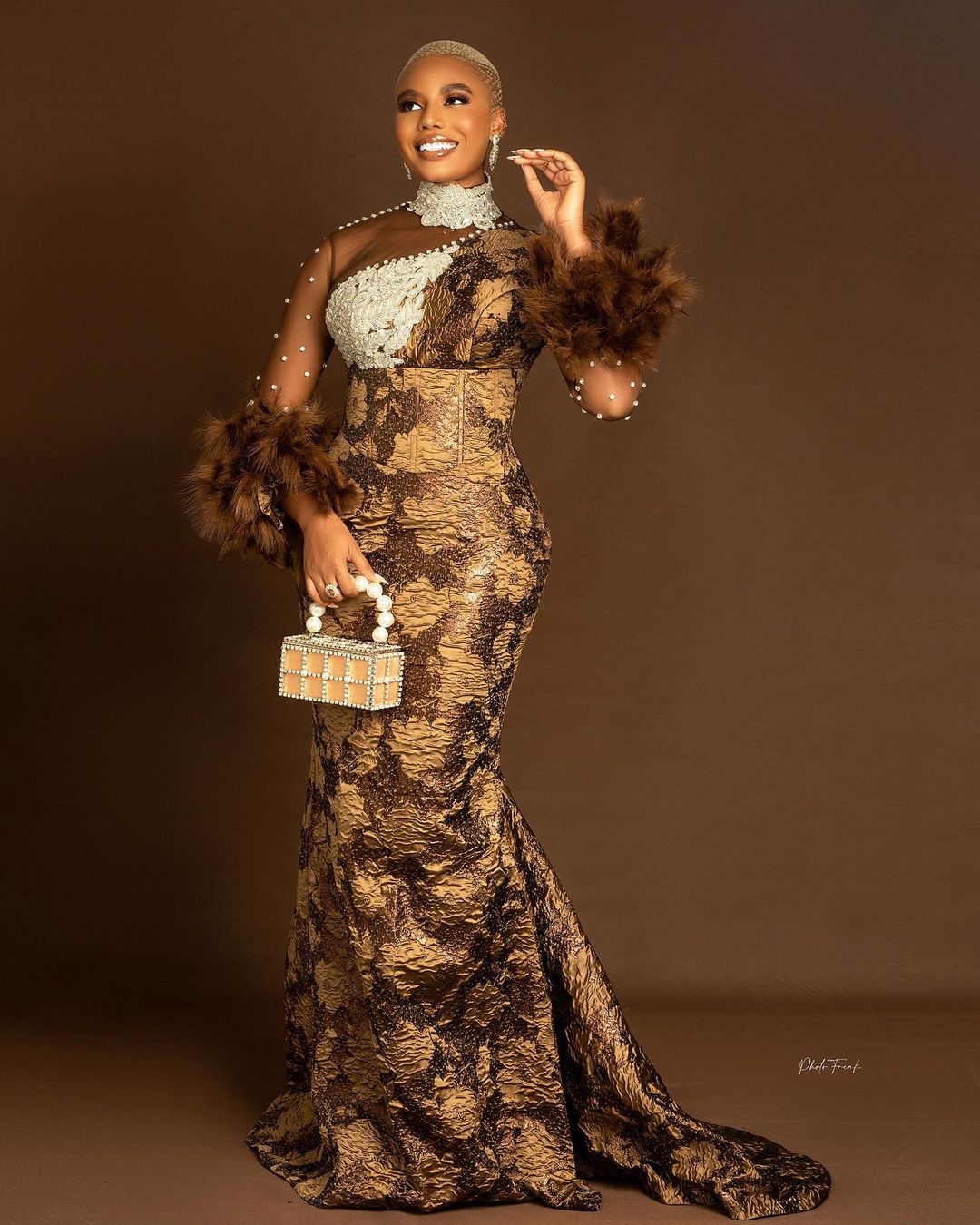 Nancy Isime is a model, actress, and television host. She is a multi-award-winning star passionate about using her platform for the general good.
Nancy has evolved through the years with a determination to be financially independent. She started doing ushering jobs at seventeen before going into pageantry, acting, television hosting and modeling. Her career kicked off with the television series "Echoes" in 2011. She was also a host for "The Headies" in 2019.
Nancy is the executive producer and creator of her hit show, "The Nancy Isime Show" which just concluded its third season. Nancy has hosted several celebrities on the show like Don Jazzy, Chike and Omawumi, amongst others.
Nancy has been part of recent Nollywood blockbusters: Omo Ghetto and Blood Sisters.
Omo Ghetto The Saga, directed by Funke Akindele and JJC Skillz, is currently the highest-grossing Nollywood film.
Mike Edwards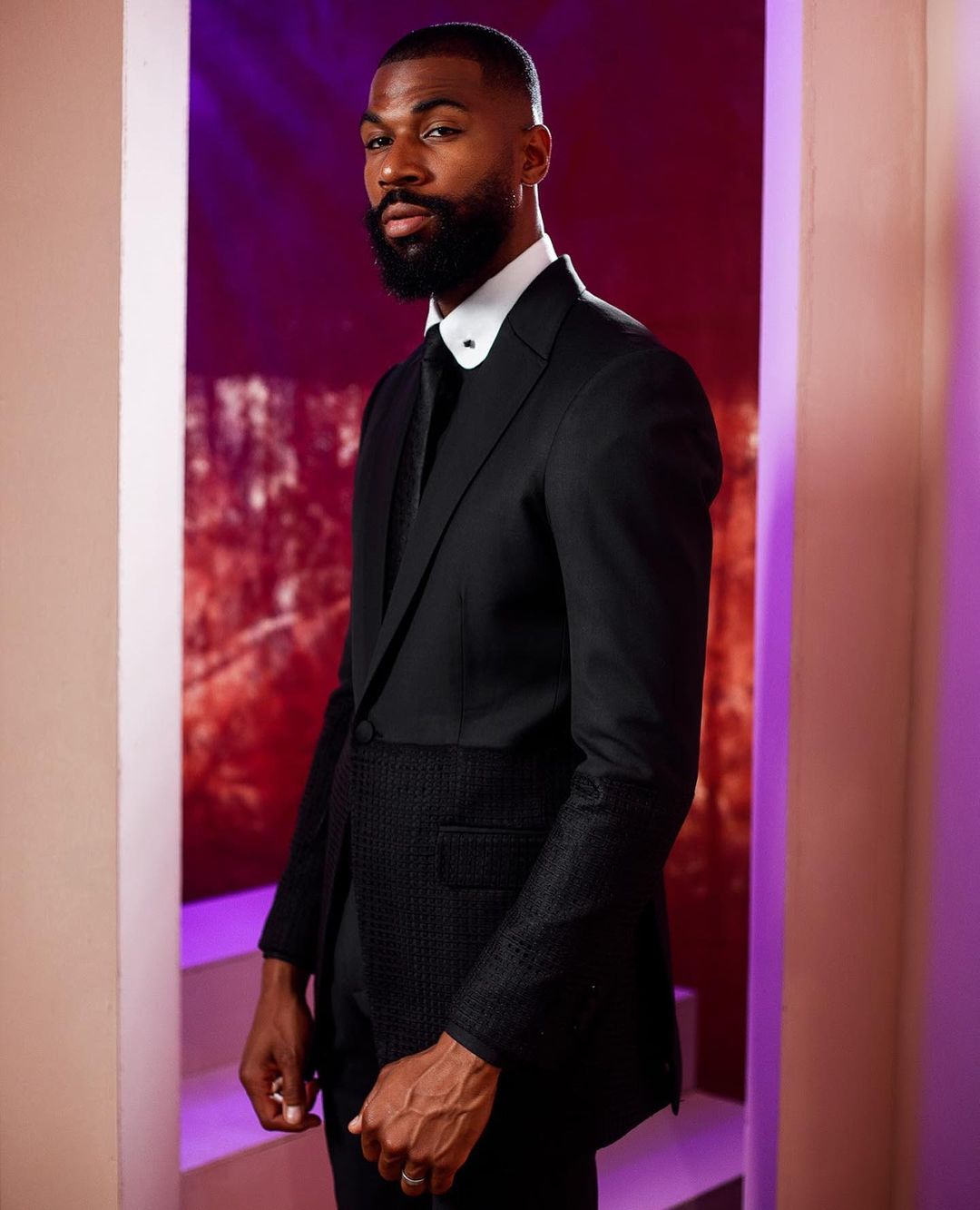 Mike Edwards is a professional athlete, entrepreneur, reality TV star and television host. He became well-known as one of the housemates in Big Brother Season 4, "Pepper Dem."
Mike's career started as a professional athlete for Great Britain before switching sides to represent Nigeria and was disqualified in the Commonwealth Games by the Athletics Federation.
Mike was the first black person to own a cigar company in the UK, Aireys,
Mike became Nigeria's favourite during his stay in the Big Brother house. He was the first runner-up in Season 4 of BBN.
He hosted the Budweiser Street Smooth, Season 1. He also has a Youtube channel with his wife, Mike and Perri, which follows their journey in life.
Toke Makinwa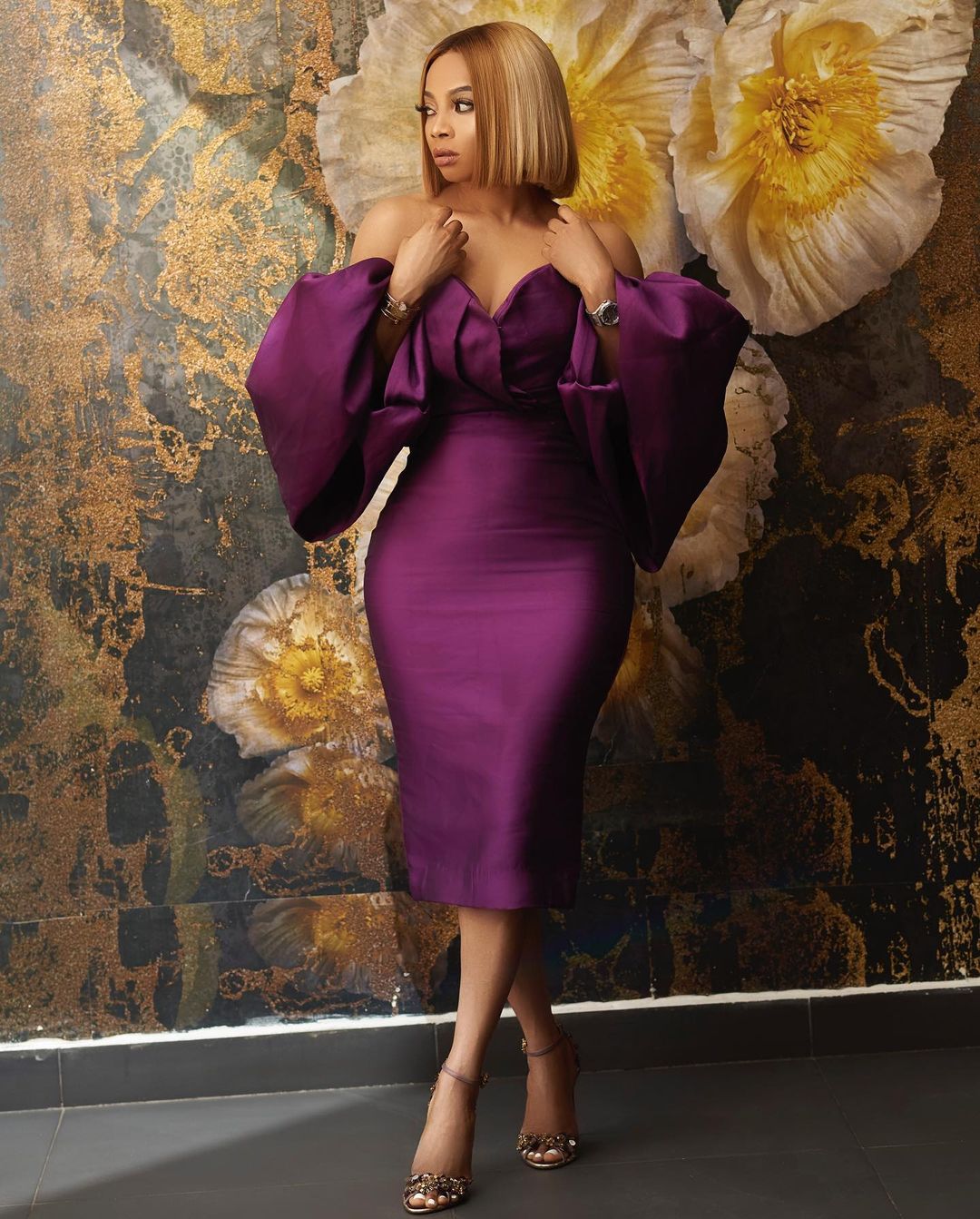 Toke Makinwa is an influencer, entrepreneur, radio presenter, actor, and television host. Toke has cemented her name as one of the greats in the entertainment industry.
Everything started for this superstar in 2010 when she started as a co-host for a morning show at Rhythm F.M, where her journey to fame began. Toke started her hosting career with the show, "Most Beautiful Girl in Nigeria", and has hosted several top television shows.
She has a list of achievements and awards she has won: 100 most Influential Young Africans, Outstanding Female Presenter of The Year, Most Influential Young Nigerian.
Toke also released a book 'On Becoming' which highlighted her journey, struggles, and betrayals.
She hosted the 12th season of Gulder Ultimate Search and currently hosts her vlog, "Toke Moments" which she launched in 2013.
Toke is one of the top female hosts in Nigeria.
Uti Nwachukwu Emeka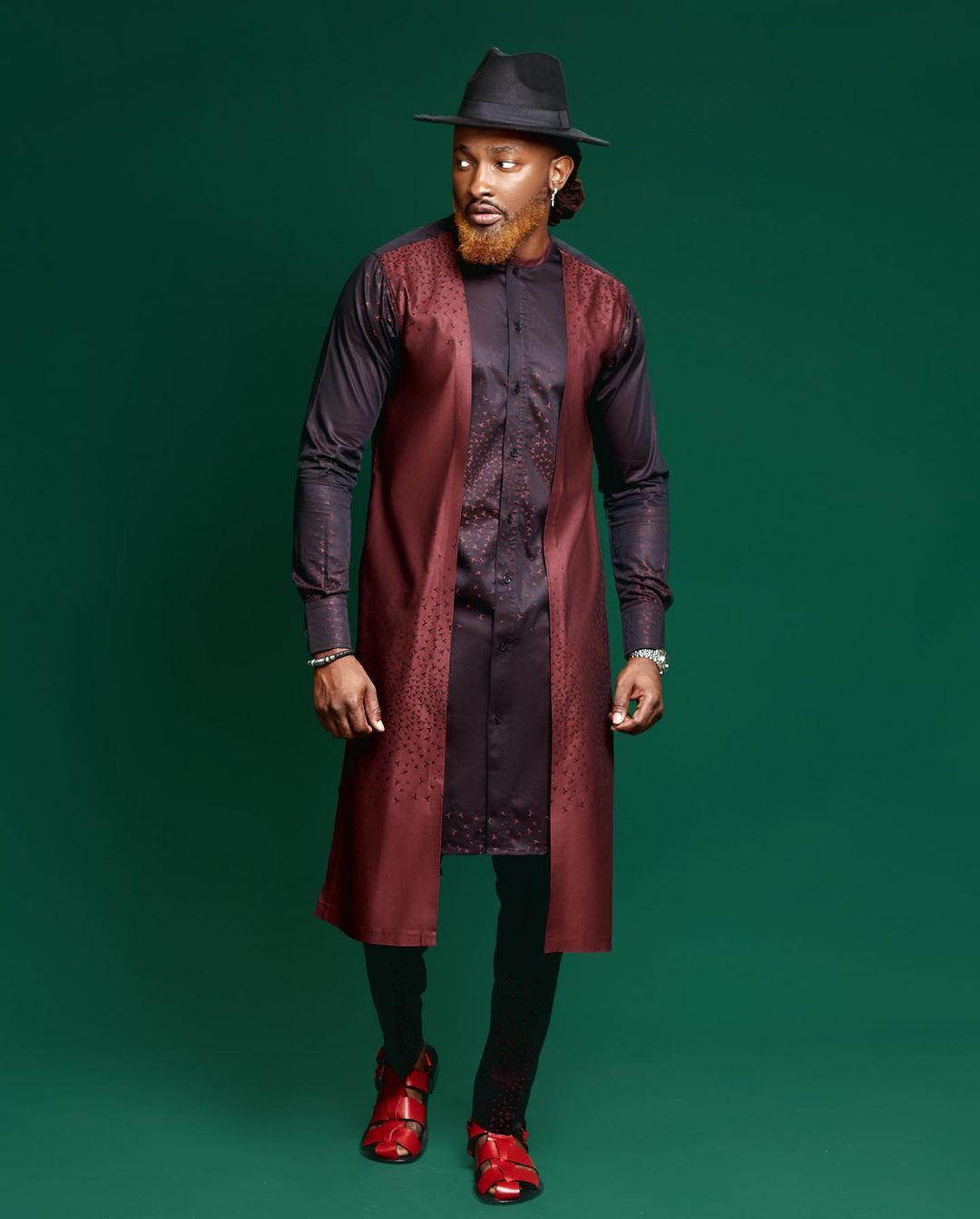 Uti Nwachukwu Emeka is a style icon, actor, events compere and television presenter. He has grown over the years while showcasing his different talents.
Uti has been in Big Brother Africa's house twice, emerging as the winner on his second attempt. He has dealt with controversies over the years. His resilient spirit is admirable. He started his movie career in 2011 and has been featured in several movies ever since.
Uti has hosted several shows including red carpet events (AMVCA Red Carpet) and television shows (Real Wives of Lagos Reunion).
Ikponmwosa Osakioduwa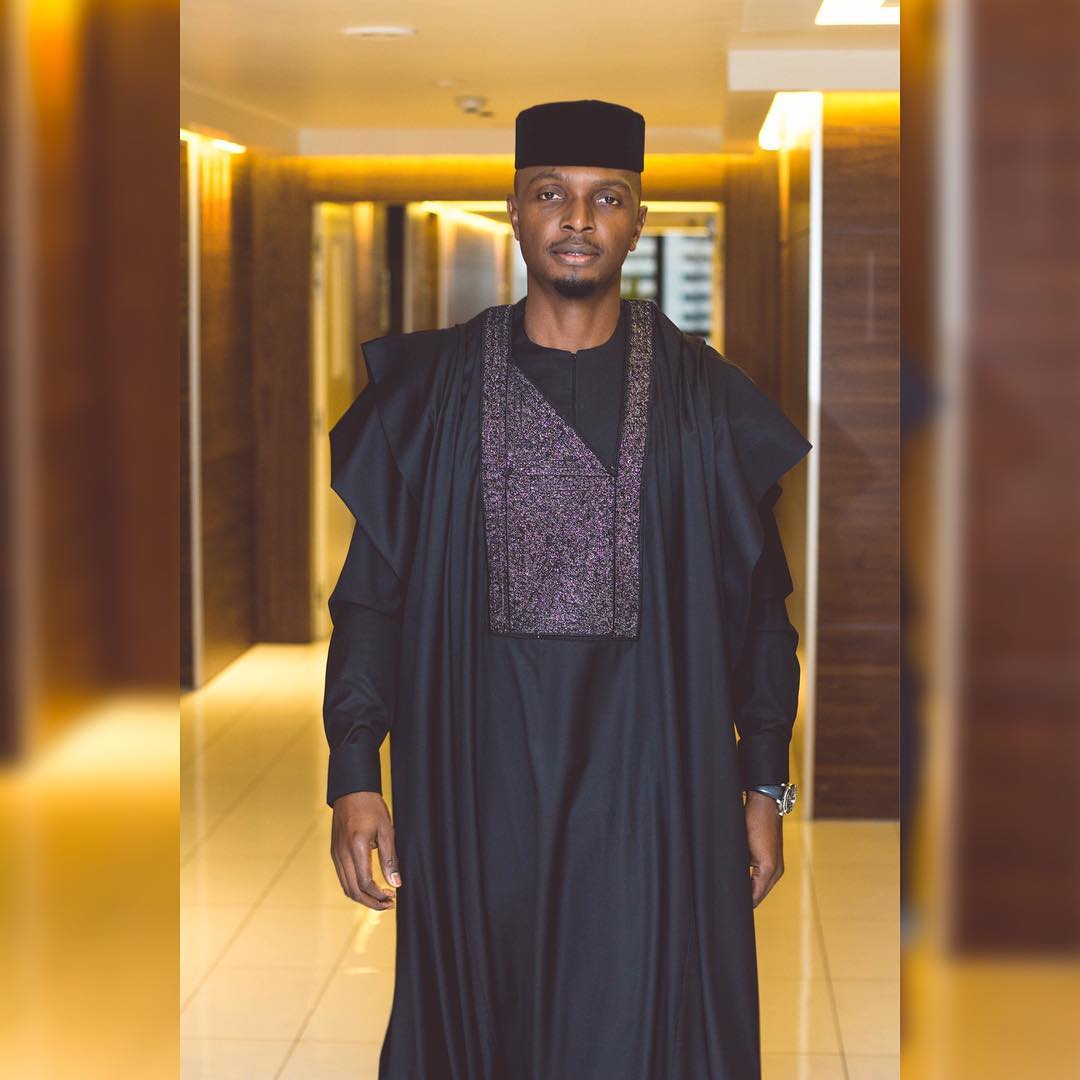 Ikponmwosa Osakioduwa is a producer, compere and television host. He is one of Nigeria's most sought-after male television hosts.
Growing up, Ikponmwosa (simply IK) learned to overcome mild dyslexia from childhood.
Known for his wittiness, dedication and humility, IK started his career as the presenter of "The Wild Child" on Rhythm FM, before transitioning to become a host on MNet's Studio 53. He loves what he does and is proud of it.
IK's fame grew immensely within Africa and beyond while hosting Big Brother Africa for six seasons. He has hosted several shows since then, including Nigerian Idol.
Ebuka Obi-Uchendu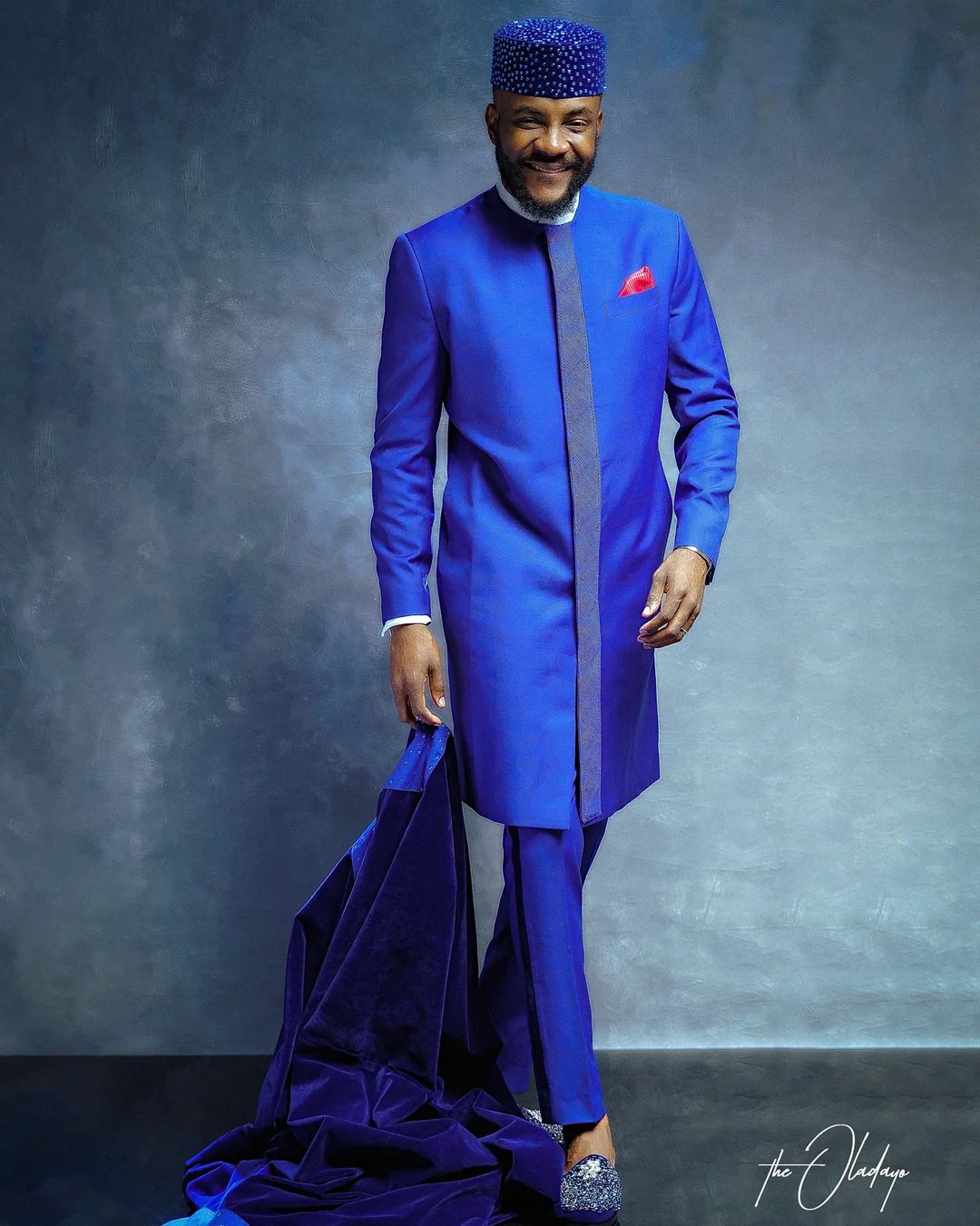 Chukwuebuka Obi-Uchendu is a lawyer, reality star and television presenter. He also has a great sense of style.
Ebuka has received several nominations for his hosting role and won the Outstanding TV Presenter of the Year at the Nigerian Broadcasters Merit Awards for his work on "Rubbin' Minds".
He is known for hosting the reality television show, Big Brother Naija, the long-running "Rubbin' Minds" talk show on Channels Television, and co-hosting "The Spot and Men's Corner" on Ebonylife Television.
Stephanie Coker Aderinokun
Stephanie Coker Aderinokun is a producer, children's author, actor and television host. She is popularly known for her role in the television series, "Hustle as Cindy".
Stephanie started her career in the United Kingdom where she won the MTV Freedom presenter competition in 2010. She came to Nigeria from the UK in 2011 and has been using her platform to help people.
She has hosted red carpet shows, including Nigerian Idol, in 2016,  and is currently hosting the "Me, Her & Everything Else" podcast.
Monalisa Chinda Coker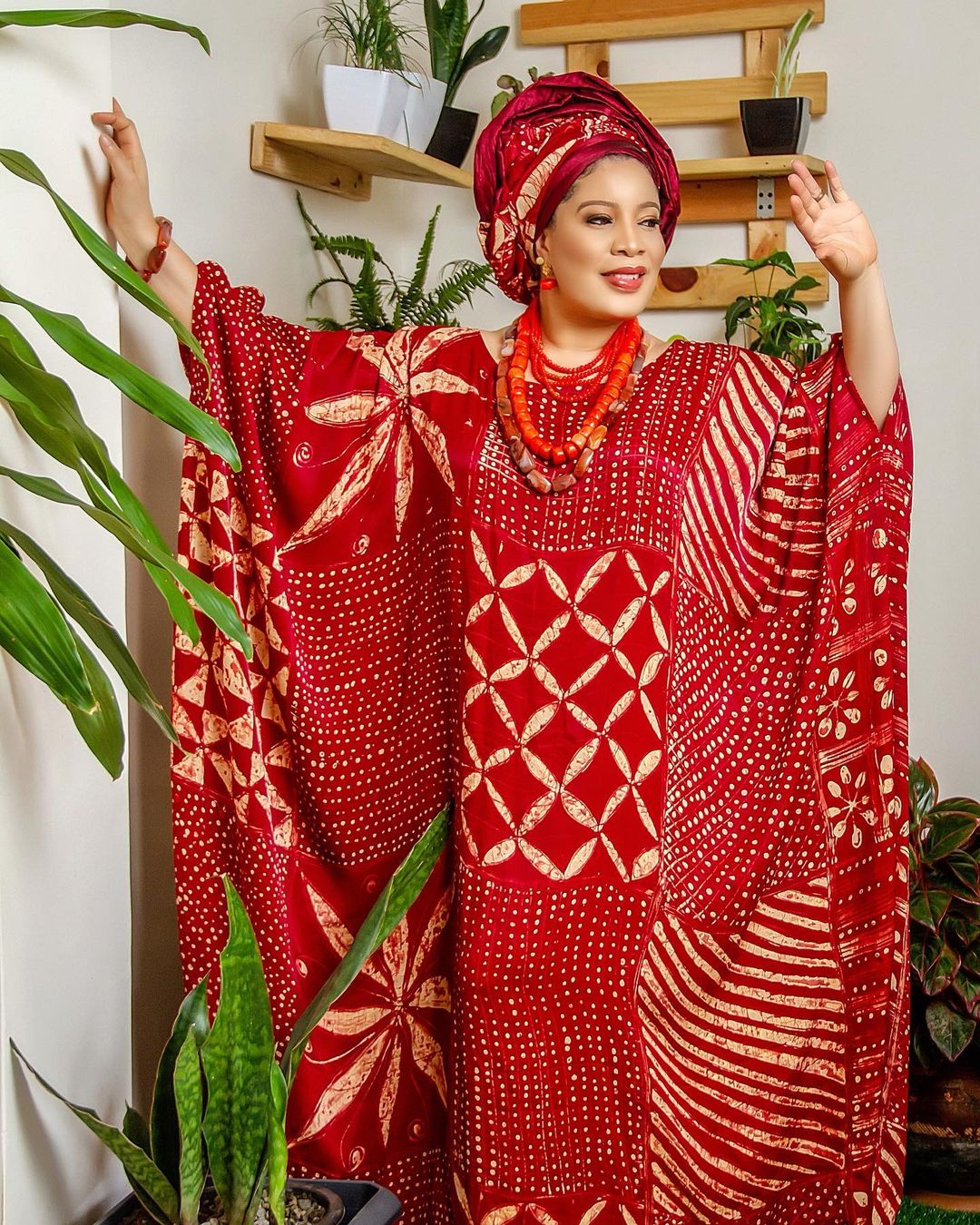 Monalisa Chinda Coker is a humanitarian, producer, actress and television host. She's one of the famous faces in Nollywood.
Monalisa started the Arise Monalisa Foundation in 2012 to inspire and promote creativity and create opportunities for the less privileged in Nigeria. The foundation supports women, children, and youths living with autism.
Monalisa has acted in over 250 movies. She started her show in 2014, "You and I with Monalisa,"  a show which captures a blend of rich content, inspiring guest interviews and engaging creativity. She has interviewed Joke Silva and Taiwo Ajayi amongst other celebrity guests. "You and I with Monalisa" has aired for over six seasons and is still going strong.