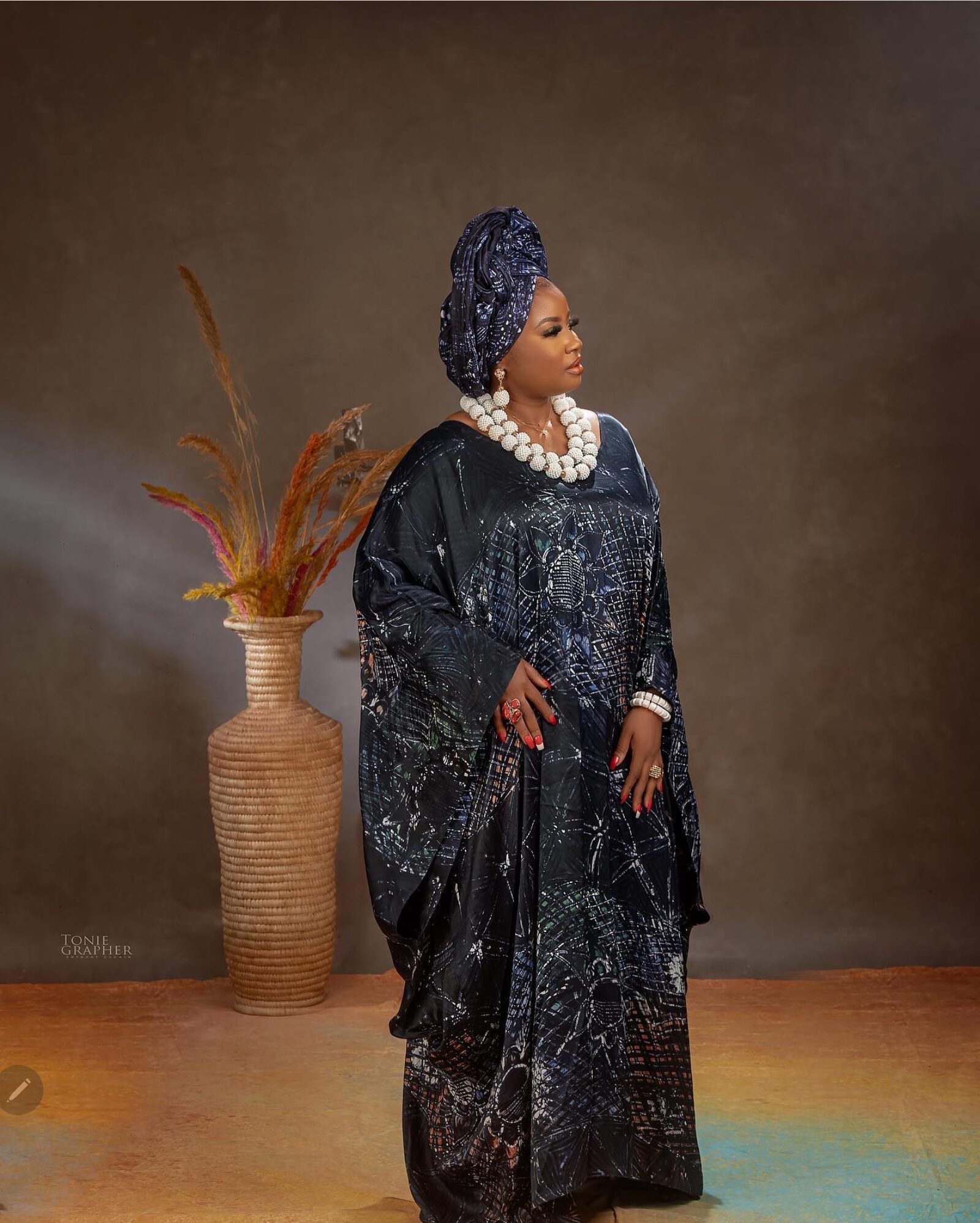 1.My name is Abiola Oluwayemisi Adelana, and I am a princess from Ondo State. I was born on July 15th to Venerable and Mrs. Saba. I am the eldest of five siblings, including Sola, Kemi, Niyi, and Ayodeji. I pursued my education in economics at the prestigious Obafemi Awolowo University, where I obtained my undergraduate degree. Additionally, I hold an MSC from Ladoke Akintola University and a strategic business management certification from the renowned Harvard Business School. With over 14 years of experience in the banking industry, specializing in risk management, strategy, and retail banking, I consider myself a seasoned banker.
Two years ago, I embarked on a venture within the tourism and creative sector for the bank I work for. Through this initiative, we received numerous awards, including the Nigeria Tourism Icon Award and the Best Promoter of Tourism in Nigeria Award by ATQ. I was also honored as the Adire Eleko Osun Marketing Ambassador by the executive governor of Osun State. Another notable recognition was the Special Recognition of Excellence Award for outstanding performance in the banking industry, specifically for our creative expansion into tourism. Additionally, I am a member of the Domestic Tourism and Economic Development Working Committee for Nigeria, represented by Goge Africa.
2.One of our primary goals is to create financial offerings tailored to the needs of the tourism and creative art sector. Through partnerships and collaborations, we aim to provide innovative financial solutions that support the growth and development of this sector. By combining our banking expertise with the unique requirements of the tourism and creative industry, we strive to foster economic progress and project Nigeria as a prime destination in Africa and the world.
3.My inspiration stems from the immense potential of the tourism and creative art sector in Nigeria. I firmly believe that by facilitating access to financial resources and offering tailored solutions, we can empower individuals and businesses in this sector to thrive. It is our vision to contribute to the growth of the Nigerian economy while showcasing the rich cultural heritage and attractions of our country to a global audience.
4.I consider my parents as my ultimate role models, as they have instilled in me the values of discipline and emotional intelligence, which have been instrumental in shaping my character and professional journey. In the industry, I have been fortunate to encounter numerous role models who have positively influenced my life. Their guidance and achievements serve as a constant source of inspiration, motivating me to reach new heights in my career.
5: Outside of work, I have a particular interest in watching short movies. I find them to be a captivating form of storytelling that can convey powerful messages within a concise timeframe. It allows me to explore different perspectives and appreciate the art of filmmaking.
6.In Nigeria, one of my favorite destinations is Ikogosi in Ekiti state and international ( Greece, USA and Europe )