This cruise ship, unlike any other, was not built to sail the world; she was built to change it.
As the first in her class, she is a modern cruise ship, pushing the boundaries of what is possible at sea. She breaks records, sets new standards and is our most sustainable and futuristic cruise ship ever. Powered by cleaner fuel, and with green technology integrated throughout the ship, she is a statement of our commitment to the future of this planet.
Good News! The MSC Europa will be sailing the Arabian Gulf come December 2022.
MSC World Europa Itinerary
The MSC World Europa will start its inaugural season with a special four-night sailing from Doha, Qatar, to the new homeport in Dubai, United Arab Emirates. The vessel will depart from Dubai on March 25, 2023, and head to the Mediterranean Sea.
The cruise ship will offer seven-night cruises from Dubai to Abu Dhabi, Sir Bani Yas Island, Doha and Dammam in Saudi Arabia.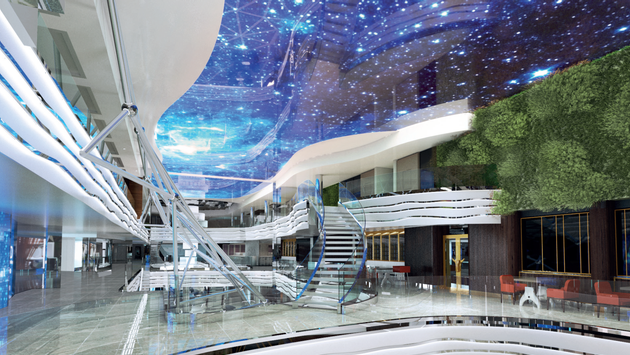 In summer 2023, it will offer seven-night cruises, calling at the Italian ports of Genoa, Naples and Messina as well as Valletta in Malta, Barcelona in Spain and Marseille in France.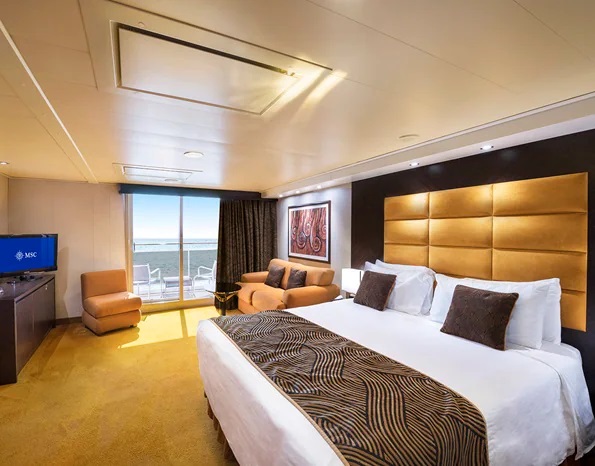 MSC World Europa Design and Features
The 333m-long MSC World Europa features 22 decks and offers 40,000m² of public space. It has approximately 161,000ft² of dedicated outdoor spaces. The vessel accommodates up to 6,774 passengers across 2,630 cabins, including 16 suites. It will be manned by 2,126 crew members.
MSC World Europa has a noticeable Y-shaped architecture with a striking futuristic silhouette and a signature 90-degree plumb bow shaped like an arrow. The Y-shaped aft opens onto the 104m-long Europa Promenade with a half-covered LED-sky screen roof that will feature tailor-made displays throughout the day. One of the key features of the promenade is The Spiral, the longest stainless-steel slide at sea, which spans 11 decks.
The size of the cruise ship allows for completely distinct zones for different moods and experiences, including a tranquil adults-only Zen district, shops and bars, theatres, night clubs and a separate family zone that houses about ten kid's facilities, creating a vibrant cosmopolitan environment for the varied guest experience.
The MSC World Europa offers six stunning pools and 14 whirlpool baths.
The Aquapark, Kids' Club, MSC Sports Plex, Bumper cars and rollerblades arena and video arcades will also offer endless activities for all ages. The cruise ship features seven new and innovative cabin types, which will include balcony suites and cabins overlooking the promenade. The luxurious duplex MSC Yacht Club suites will feature large balconies and a private hot tub, as well as an open living and dining room area.
Bars and Dining Venues
The MSC World Europa features 13 dining venues, including six specialty restaurants such as the American style steakhouse Butcher's Cut and Asian-style Kaito Teppanyaki Grill and Sushi Bar. It will also have Hola! Tacos & Cantina, a new fast-casual street food concept inspired by Latin American & Mexican street food.
MSC Europa offers two new dining venues called the Chef's Garden Kitchen that focuses on microgreens, and the La Pescaderia, a traditional seafood grill with alfresco seating. Guests can also choose three ample restaurant buffets, including a brand-new location that will remain open 24/7. The Masters of the Sea Pub to be located across two decks will offer brew craft beer. The other venues include the Elixir – Mixology Bar, a South Asian-style tearoom, an authentic Emporium coffee bar, The Gin Project inspired by a real distillery, a juice bar and a gelateria.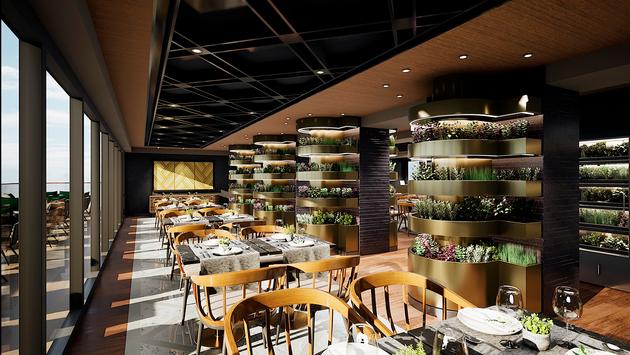 There is no better way to celebrate Christmas 2022 than to experience MSC Europa. The world is waiting…. discover it!