Affordable is a relative word to most with the current world economic meltdown. Some destinations offer favourable rates and  lower travel fares than others. The wedding destinations below offer a range of venues and stays, from more affordable hotels and resorts to hyper-luxury properties.
The Bahamas
This collection of 700 islands has something for every taste; enjoy complete privacy by renting your own island, or host hundreds of your favourite people at a mega-resort like the acclaimed Baha Mar. Nassau and Paradise Island are two of the most visited and activity-packed destinations, while more remote areas such as Harbour Island and the Exumas tend to feel more laid-back. Guests can choose to spend a few extra days vacationing, scuba diving around Andros Island (the third-largest barrier reef in the world), strolling the white-sand beaches, touring the historic homes of Nassau and sipping Goombay Smashes (a great signature cocktail).
When to wed:
The high season lasts from mid-December to mid-April. Although hurricanes are infrequent, they can occur, so it's best to avoid the Bahamas from June through November.
Cozumel, Mexico
Yucatan Peninsula, this peaceful island in the Caribbean, is framed by one of the largest coral reef systems in the world, surrounded by turquoise waters and home to wildlife-filled nature reserves, perfect for couples looking for serenity to tie the knot. Expect lush grounds and pristine swaths of sand, plus a range of resorts (including many all-inclusive options) with impeccable service and on-site wedding planners and vendors to help you plan your perfect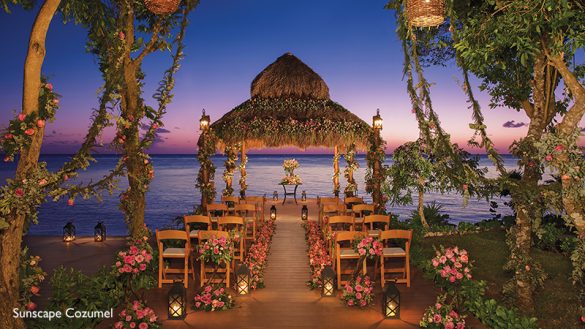 party. Nature-loving couples and their guests will love Cozumel's Chankanaab National Park, where you can check out a lagoon, botanical gardens and a replica of a Mayan village.  When the more laid-back guests tire of sipping cocktails and sunning themselves on the beach, they can hit up the shops and restaurants of downtown San Miguel.
When to wed:
High season begins in mid-December and typically lasts through Easter, with the rainy season running from May through mid-October. Temperatures only top out at 90 degrees during the summer, and the humidity can be uncomfortably hot. Beware of spring-break crowds in March and April.
Jamaica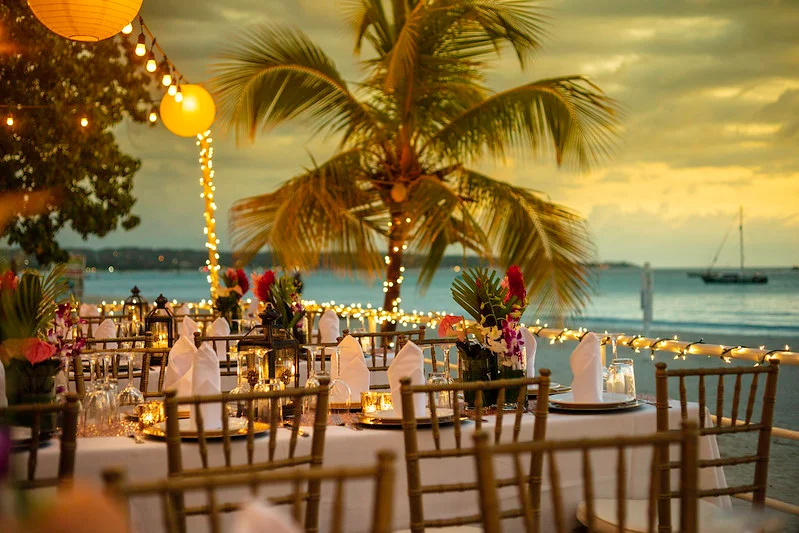 There's a reason glamorous globe-trotters call it home.  Jamaica is an ideal destination wedding location as it offers much more than just beaches and palm trees. It's steeped in culture: reggae, Rastafarianism, indigenous spices and a fun-loving, laid-back atmosphere. The site of many all-inclusive resorts, Jamaica can be one of the most affordable of the Caribbean Islands on which to wed, but it has super-luxe options too, including private villas that come with their own chefs, and housekeeping staff and security. The resorts of Montego Bay offer the ultimate in service and convenience; the cliffs and beaches of Negril are great for intimate sunset ceremonies, and the gardens and waterfalls of Ocho Rios provide gorgeous backdrops.
When to wed:
Avoid March, spring-break season, as well as the hurricane season from June through November.
Puerto Rico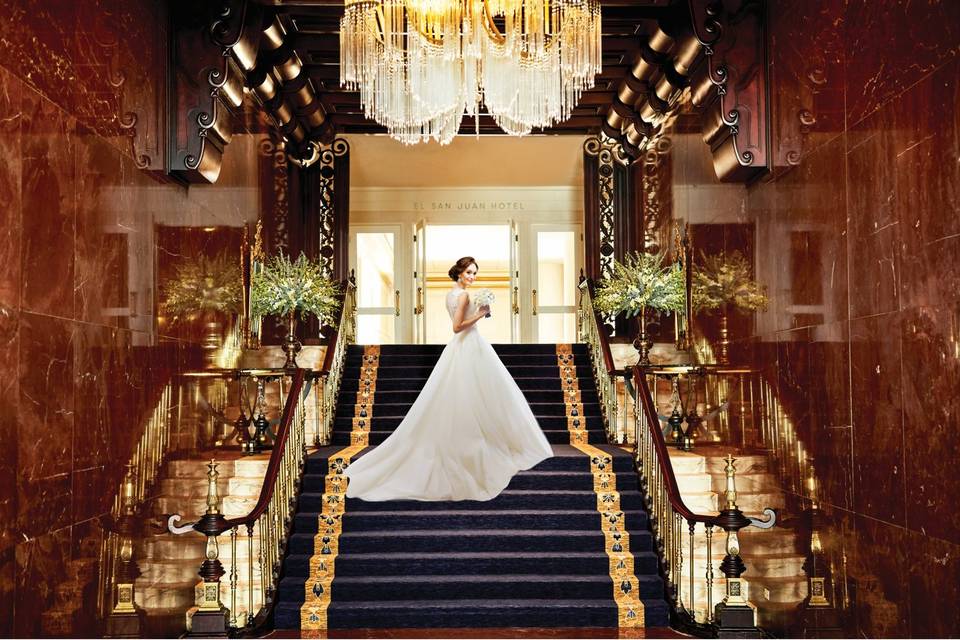 Puerto Rico's got all the assets of the other Caribbean Islands — gorgeous beaches, friendly locals, plush resorts — plus one big one that sets it apart: It's a US territory.  Cell phone service is excellent and most people speak English. Puerto Rico offers a blend of both traditional beachy relaxation and unique cultural and historic sights (which non-beachgoing guests will appreciate).
When to wed:
As with the rest of the region, beware of hurricane season which lasts from June through November.
Belize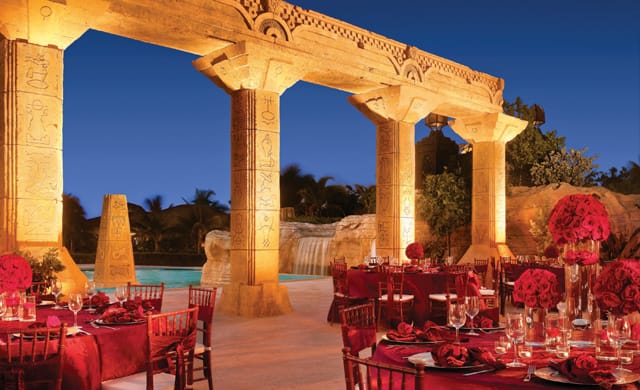 Jungle to the west and pristine Caribbean waters to the east mark the burgeoning eco-friendly wedding destination of Belize. Home to the sizeable Belize Barrier Reef, weddings can go two ways in this Central American country: couples can exchange vows within the lush and dense jungle or enjoy a reception in one of the country's many oceanfront resorts dotting the coastline. In Belize, there's something for every type of to-be-wed and guest.
When to wed:
The optimal time to visit Belize, according to experts, falls between the months of January to May. Late November through mid-April is considered the dry season. The rainy season is marked by intense and intermittent storms.