We seize this opportunity to congratulate the newly appointed ministers of the Federal Republic of Nigeria and their female counterparts. These extraordinary women demonstrate passion, knowledge, and an unshakable commitment to public service and the advancement of our country. We commend the Nigerian government's enlightened foresight in recognising the crucial contributions that women make to the advancement and development of our country.
1. HON IMAAN SULAIMAN-IBRAHIM – Minister of State for Police Affairs
Politician and businesswoman, Imaan Sulaiman-Ibrahim, is currently the minister of state for police affairs. Before being appointed to the position, she was a federal commissioner in the National Commission for Refugees, Migrants, and Internally Displaced Persons Office.
Imaan began her career as an employee of Abuja Geographic Information Systems (AGIS) before relocating to the United Kingdom, where she worked in business management and human resources before earning her certification as a [SAP] HCM consultant.
After joining Mary Kay, Sulaiman-Ibrahim rose to the position of senior sales director.
She served as a special adviser on strategic communication to the immediate past minister of state for education, Chukwuemeka Nwajiuba. She was also the director-general of the National Agency for the Prohibition of Trafficking in Persons, NAPTIP, from December 2020 till May 2021.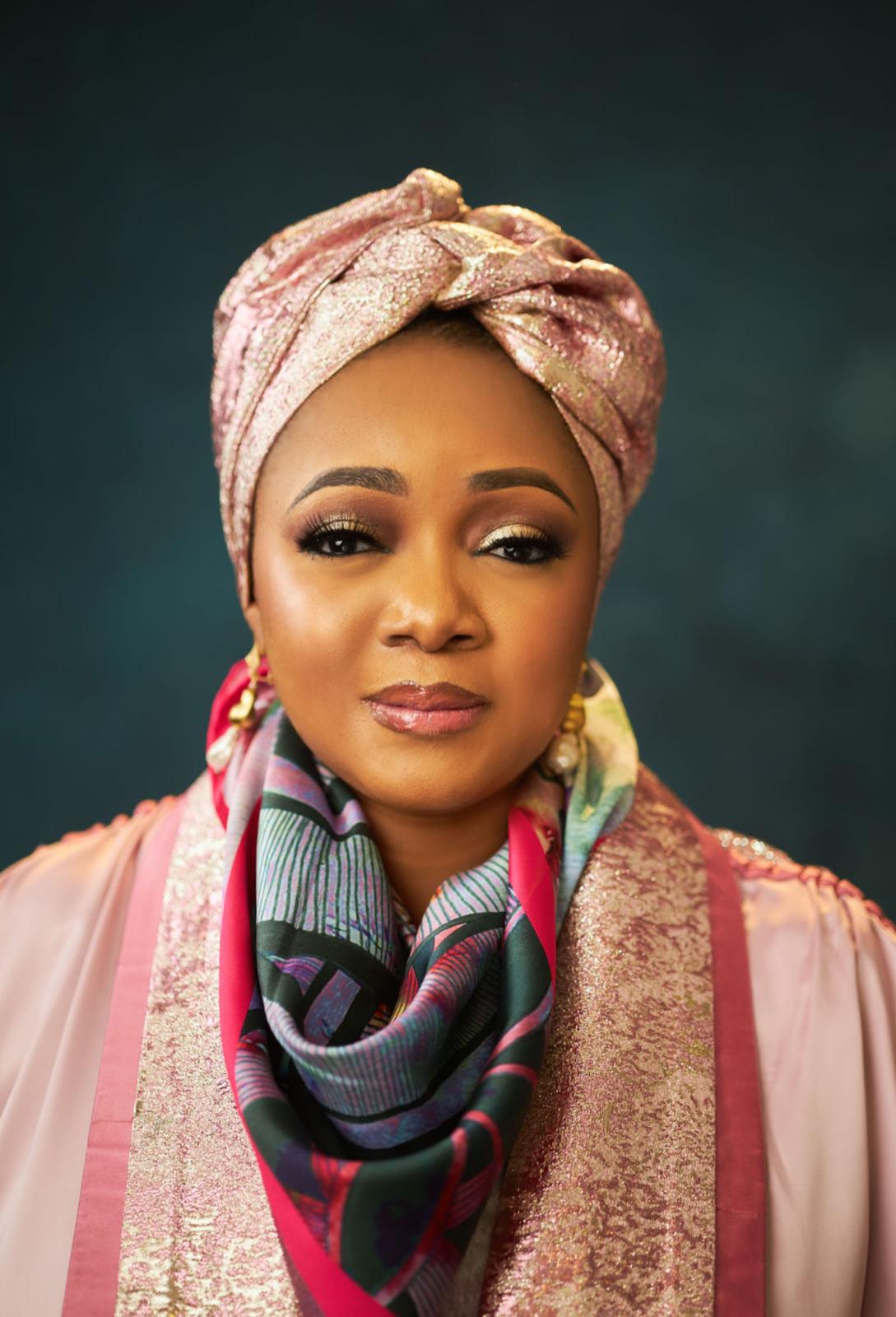 2. DR DORIS NKIRUKA UZOKA-ANITE – Minister of Industry, Trade and Investment
Dr Doris Nkiruka Uzoka-Anite is a politician, financial expert and medical doctor. She holds the position of minister of industry, trade and investment. In 2021, while serving as the commissioner for finance and coordinating economy in Imo State, Dr. Doris took an active part in policy creation, economic framework, and developmental strategies, working towards greater success on a national and international level. She has served on renowned presidential committees and is a member of the National Economy Subcommittee. As an administrator, Dr. Doris has also implemented a functional HR optimisation framework to ensure appropriate and consistent human resource sourcing, training, and capacity building across pertinent sub-units and government organisations.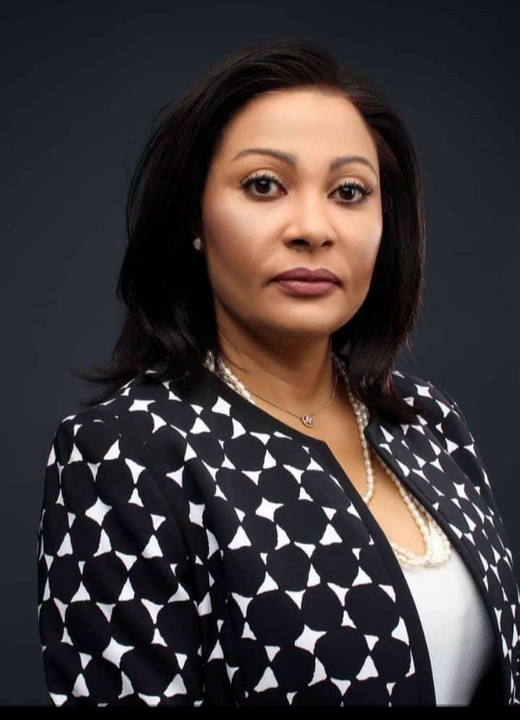 3. LOLA ADE-JOHN – Minister of Tourism
Currently the minister of tourism, Lola Ade-John is a banker as well as an information and technology expert. Her career spans the banking industry where she played a key role, serving as the group head of support services and technology at Access Bank, head of applications at United Bank for Africa, senior managerial role at Ecobank Nigeria and several other significant positions.
Lola led the introduction of structured cabling in the Nigerian banking sector and effectively integrated advanced technology systems for the bank, ensuring its ability to compete and expand. In 2013, she established Novateur Business Technology Consultants after leaving the banking industry. She served as system analyst at Shell Development Company of Nigeria Limited for seven years. On August 21, 2023, Lola assumed office as the minister of tourism.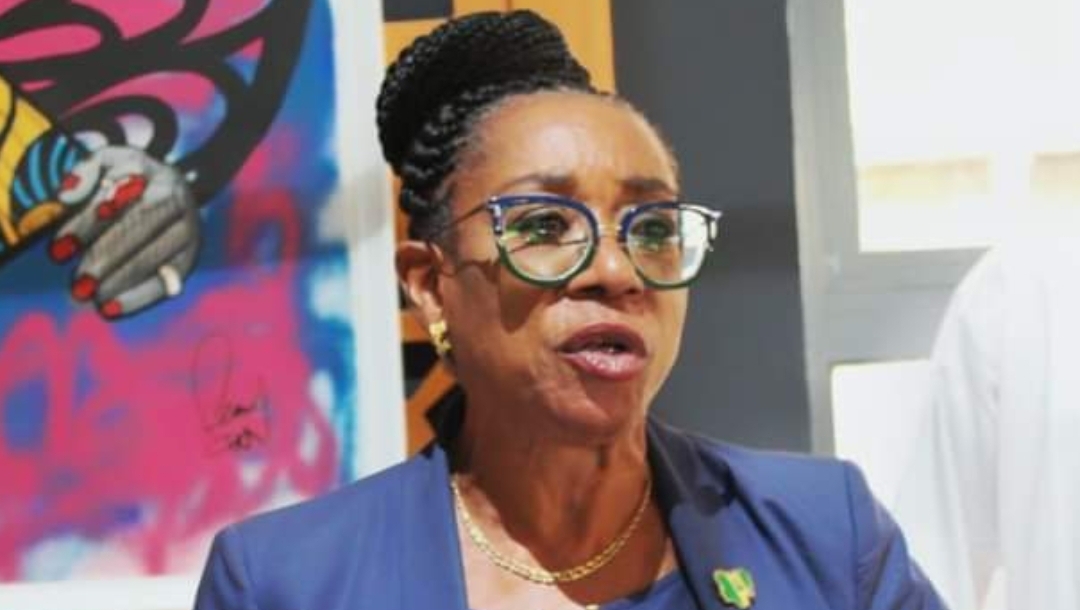 4. HON. NKEIRUKA ONYEJOCHA – Minister of State for Labour and Employment
Nkeiruka Chidubem Onyejocha is a politician and current minister of state for Labour and Employment. Onyejocha was the longest serving female member of the National Assembly before her appointment as minister. She has had an uninterrupted run in the House since being elected for the first time as a member in 2007 on the People's Democratic Party (PDP) platform. Onyejocha served as the inaugural chairperson of the Women in Parliament Committee during the 6th Assembly from 2007 to 2011. Under her leadership, female legislators spearheaded initiatives to address gender inequality and enhance the well-being of children and disadvantaged individuals. Onyejocha actively participated in Nigeria's federal parliament, consistently offering insightful contributions to important national discussions within the chamber. She has played a pivotal role in championing numerous bills and motions that have significantly enhanced the livelihoods of everyday citizens and safeguarded their rights.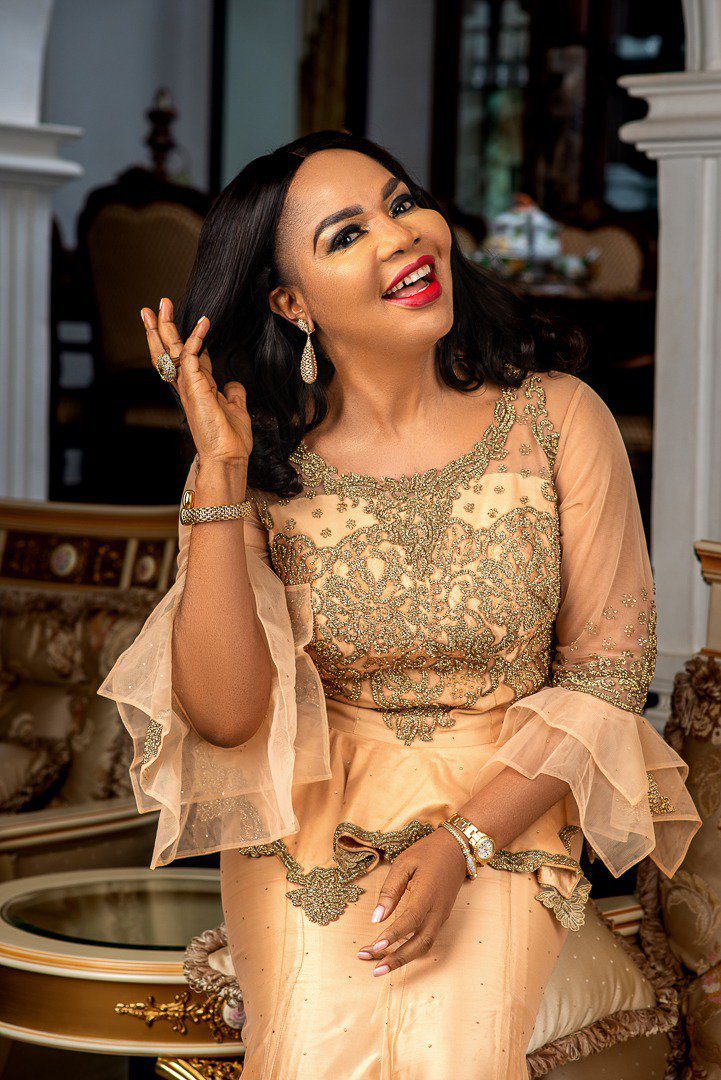 5. BARR. HANNATU MUSAWA – Minister of Art, Culture and Creative Economy
Hannatu Musa Musawa was first appointed special adviser on culture and entertainment economy by President Bola Tinubu before she was upgraded to the position of minister. Her impressive educational background includes a law degree obtained from the University of Buckingham, UK.
Musawa is a distinguished barrister and solicitor of the Supreme Court of Nigeria, further adding to her extensive legal qualifications. Her professional journey has also encompassed collaboration with prestigious law firms, including that of the late Chief Clement Akpamgbo, a former attorney general of the federation. However, her involvement extends beyond the legal realm, as Musawa has been actively engaged in Nigerian politics since 2003. Notably, she played a pivotal role as part of the legal team during the prosecution of the 2003 Presidential Election Petition Tribunal , where she represented General Muhammadu Buhari against General Olusegun Obasanjo, further solidifying her position as a prominent figure in Nigerian politics and law. She is also prolific writer, holding a weekly column in a national newspaper that ran for several years.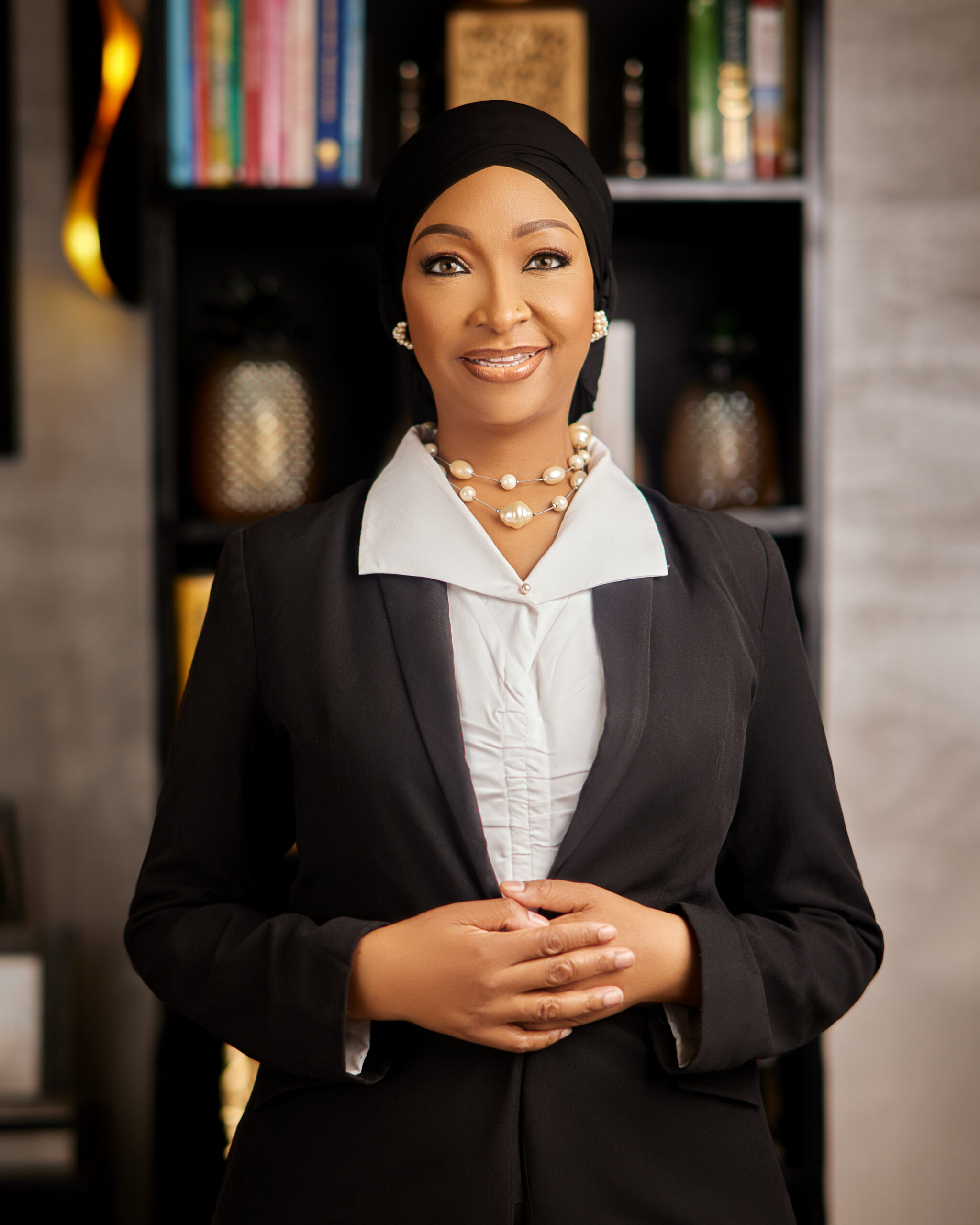 6. DR BETTA C. EDU – Minister of Humanitarian Affairs and Poverty Alleviation
Born in Cross River State, Dr Betta Edu is currently the minister of humanitarian affairs and poverty alleviation. She is the youngest minister at the Federal Executive Council of Nigeria and the first female minister from Cross River State. Previously in her political career, Dr Edu was selected as Cross River State Governor Benedict Ayade's special adviser on community and primary healthcare in 2015, making her the youngest person to hold the position. She became the leader of Cross River State COVID-19 Taskforce in 2020.
Betta Edu was named national chairman of the Nigeria Health Commissioners Forum in August of that same year. In 2023, she received an Award of Excellence in Leadership for Gender Inclusion and Women Empowerment from the Ministry of Women Affairs.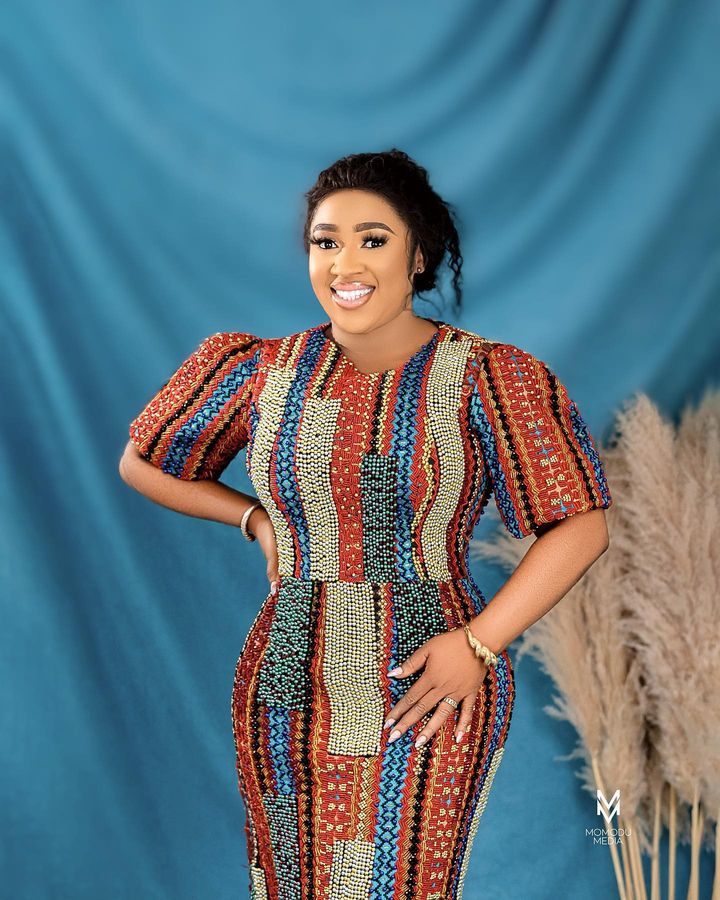 7. DR MARIYA MAHMOUD BUNKURE – Minister of State for FCT
Born in Kano State, Mariya Mahmoud Bunkure is the minister of state for the Federal Capital Territory (FCT). She was previously the commissioner for higher education in Kano State during the administration of former Kano State Governor Umar Ganduje. During her tenure, she carried out various projects, one of which included introduction of medicine as a course at the Yusuf Maitama Sule University. Asides her political career, Bunkure is also an advocate for girl-child education and highlights the importance of educated women in ‌society.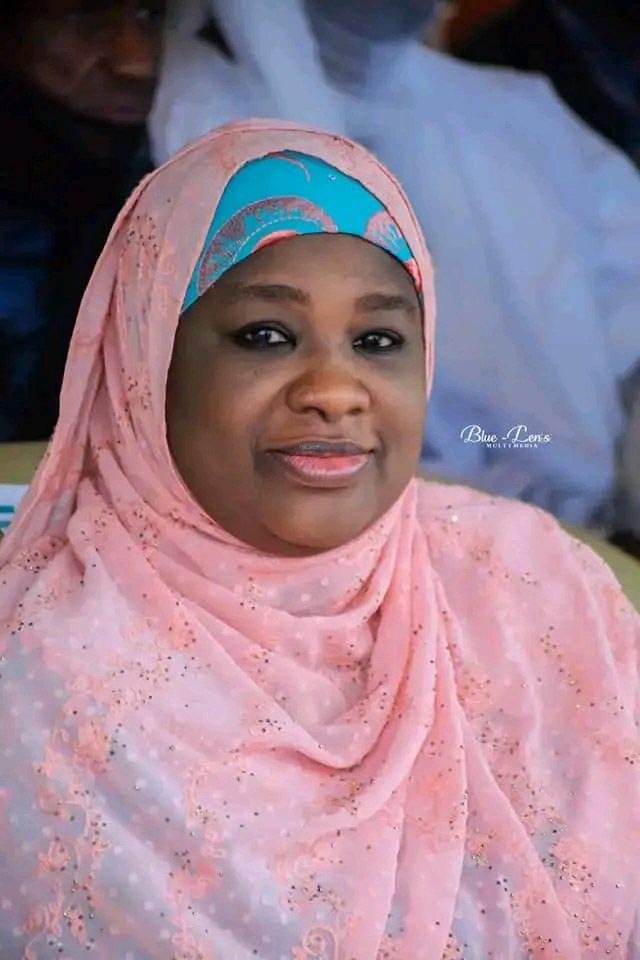 8. BARR UJU KENNEDY-OHANENYE – Minister of Women Affairs
Uju Kennedy-Ohanenye, a lawyer, businesswoman, politician, and producer of Nollywood films, was born on December 23, 1973, in Nigeria.
Ohanenye is a well-known entrepreneur with interests in real estate and education, in addition to her political activities. She has gained the respect and admiration of her peers and the larger community because of her entrepreneurial skills and commitment to these fields.
The new minister of woman affairs happily gave up her own presidential aspirations to support and promote Asiwaju Bola Ahmed Tinubu in a show of unwavering respect during the crucial delegates' conference, a significant occasion preceding the eagerly awaited general election in 2023.