Ini Edo and Chichi Nworah in 'Shanty Town'
Ini Edo is an award-winning Nollywood actor making strides on both the local and international entertainment scenes. After a successful career that has spanned almost two decades of acting, Ini recently made her international debut with the production of the Shanty Town movie for Netflix. This crime thriller film marks her official entrance into the league of top influential Nigerian and African women in the film production circle, including names like Mo Abudu, Funke Akindele and Bolanle Austin-Peters. Her latest feat as a co-producer and Nollywood's growing influence on the global stage are further proof of Ini's ever growing status as an entertainment icon.
Chichi Nworah is a multifaceted powerhouse in the film and television industry. She is the CEO of Lekki-based Giant Creative Media and is widely known for her productions like 'Shanty Town' (2023), 'Betty's Love Triangle' (2020), and 'Ex with Benefits' (2021). She has established herself as a strong leader in her industry and is passionate about telling stories that empower marginalised communities. Chichi Nworah was a co-producer alongside Ini Edo on the hit Netflix series 'Shanty Town'. She has established a name for herself in the entertainment industry and is devoted to continuing to uplift voices from the African continent and beyond.
Hamisha Daryani Ahuja and Patience Lawal in 'Namaste Wahala'
Hamisha Daryani Ahuja is a filmmaker, entrepreneur, director, and actress whose productions have earned rave reviews. A rising star in the film industry, she is known for bringing a diverse and female-driven narrative to the big screen. Her debut feature film, 'Namaste Wahala' was released on Netflix on Valentine's Day 2021 and it trended in the Top 10 list.
Patience Lawal is a talented content producer in the film and television industry with a creative flair for writing. She is passionate about the art and entertainment world, creating captivating storylines for her projects. Her most recent works include the feature film 'Namaste Wahala' (2021),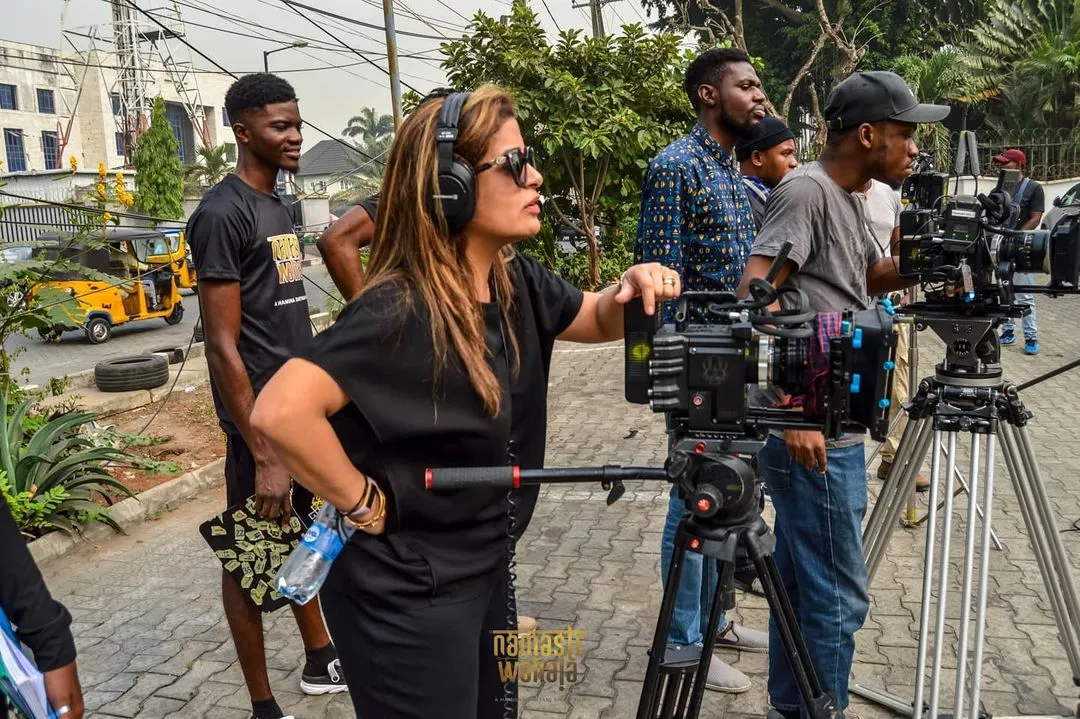 Ibidolapo Ajayi In 'Coming From Insanity'
Ibidolapo Ajayi is an ambitious and energetic producer with a wealth of knowledge and experience in the film industry. Having been a member of the Dallas Producers Association and Association of Nollywood Core Producers, Ibidolapo has garnered immense insight into the craft. Ibidolapo is highly driven and talented visionary full of ideas, who is a dedicated problem solver with excellent communication and leadership skills, and able to operate at the highest level within the business world. His creative expertise and insight has enabled him to develop projects that have reached audiences globally.