Designers
Simone and Elise
Simone and Elise's Simoneetelise is a fashion brand with stunning looks that have recently caught public attention. This Ivorian fashion brand, Simone Et Elise, was founded in 2018, but is currently receiving extremely positive feedback for its fabulous outfits. What makes Simone Et Elise's latest collection so appealing is that it incorporates artistically designed pieces with Afrocentric African art as the finishing touch, mainly with detailed artwork of beautiful black female faces.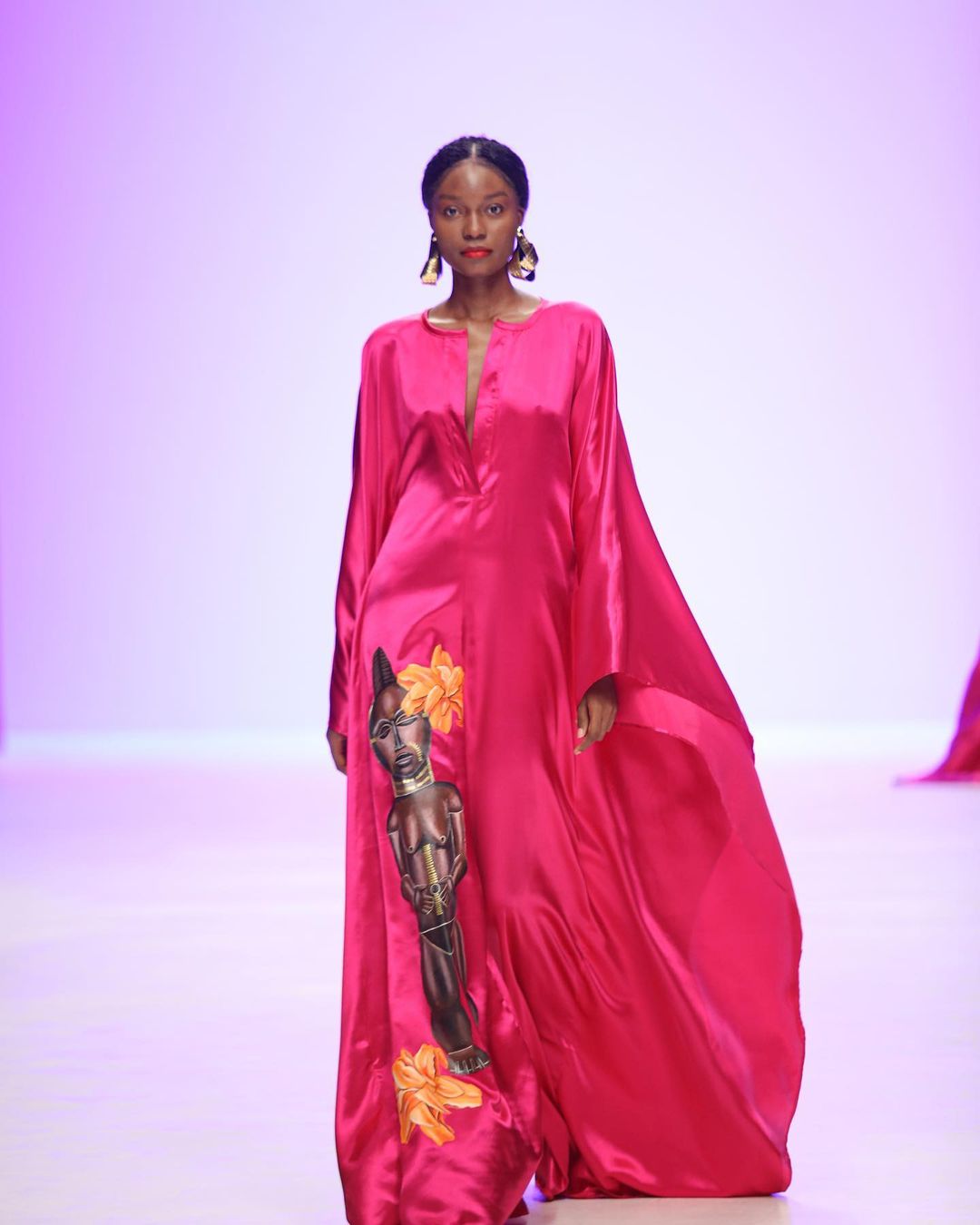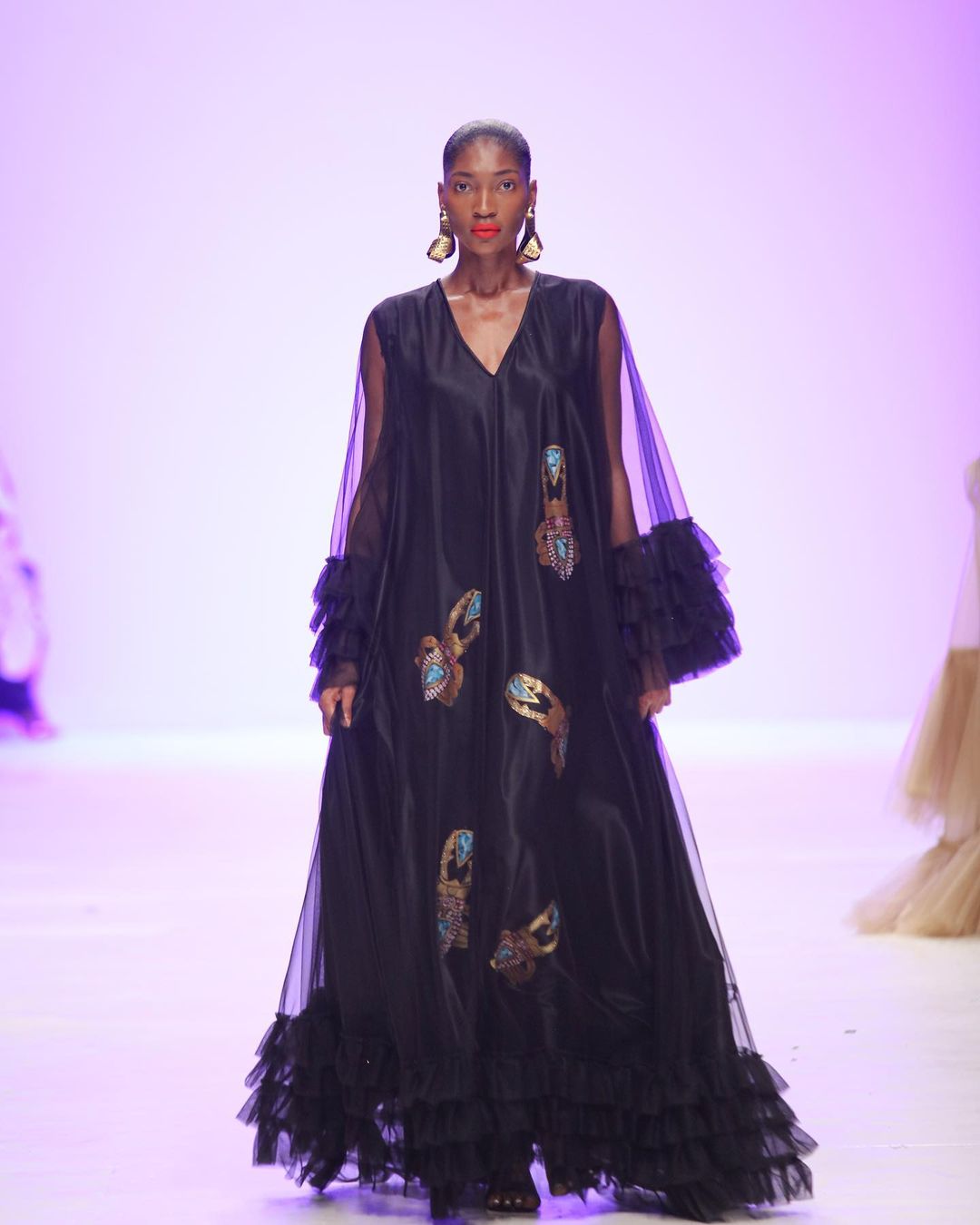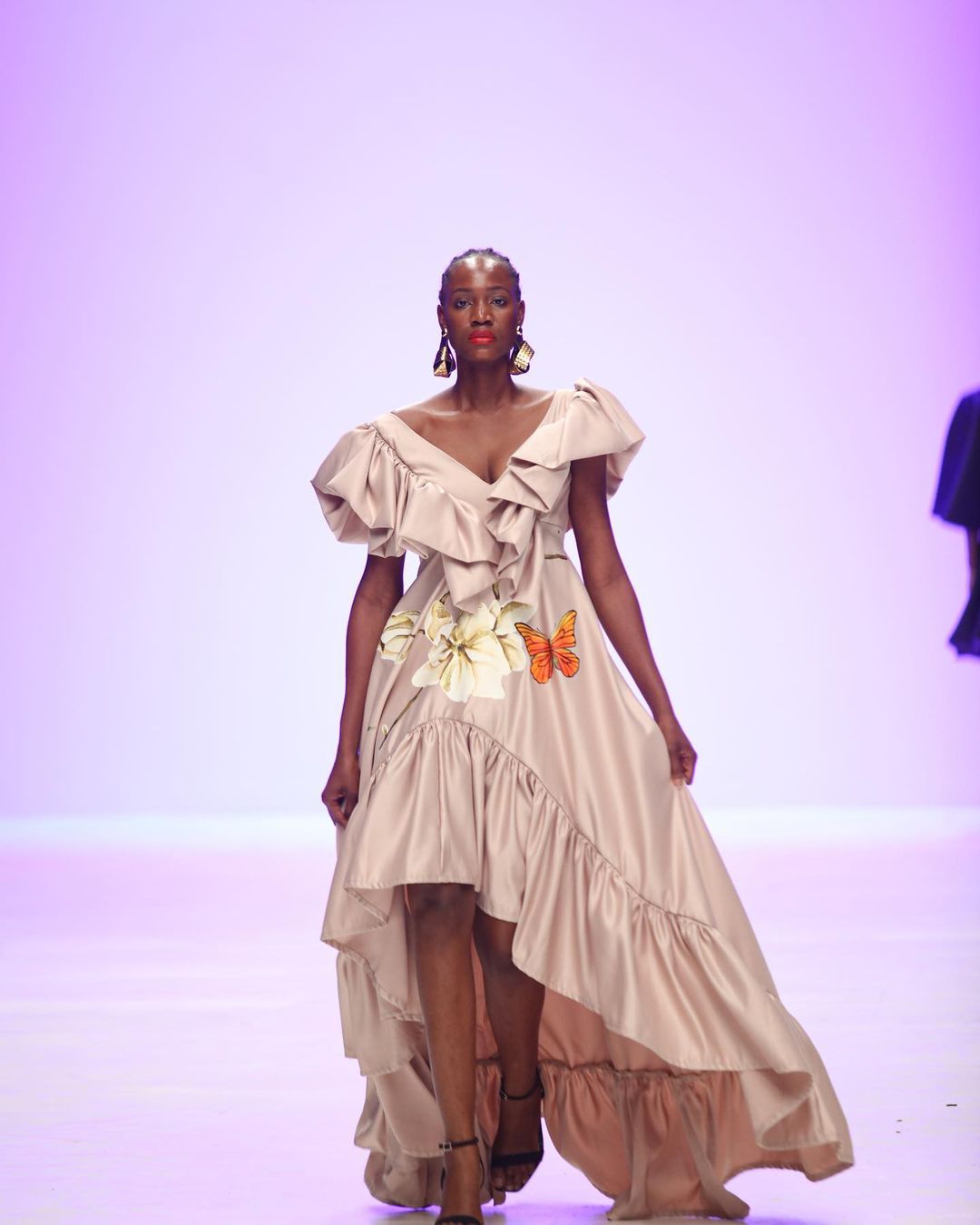 FIA
FIA is a Nigerian brand best known for its eclectic and quirky designs, as well as the mixing and matching of prints to create African contemporary pieces. Funke (F), Ijeoma (I) and Abisose (A), a dynamic trio, founded the FIA brand in June 2015 and have remained creative directors to this day. The brand is dedicated to creating a platform that promotes unity, diversity and the development of confidence in women.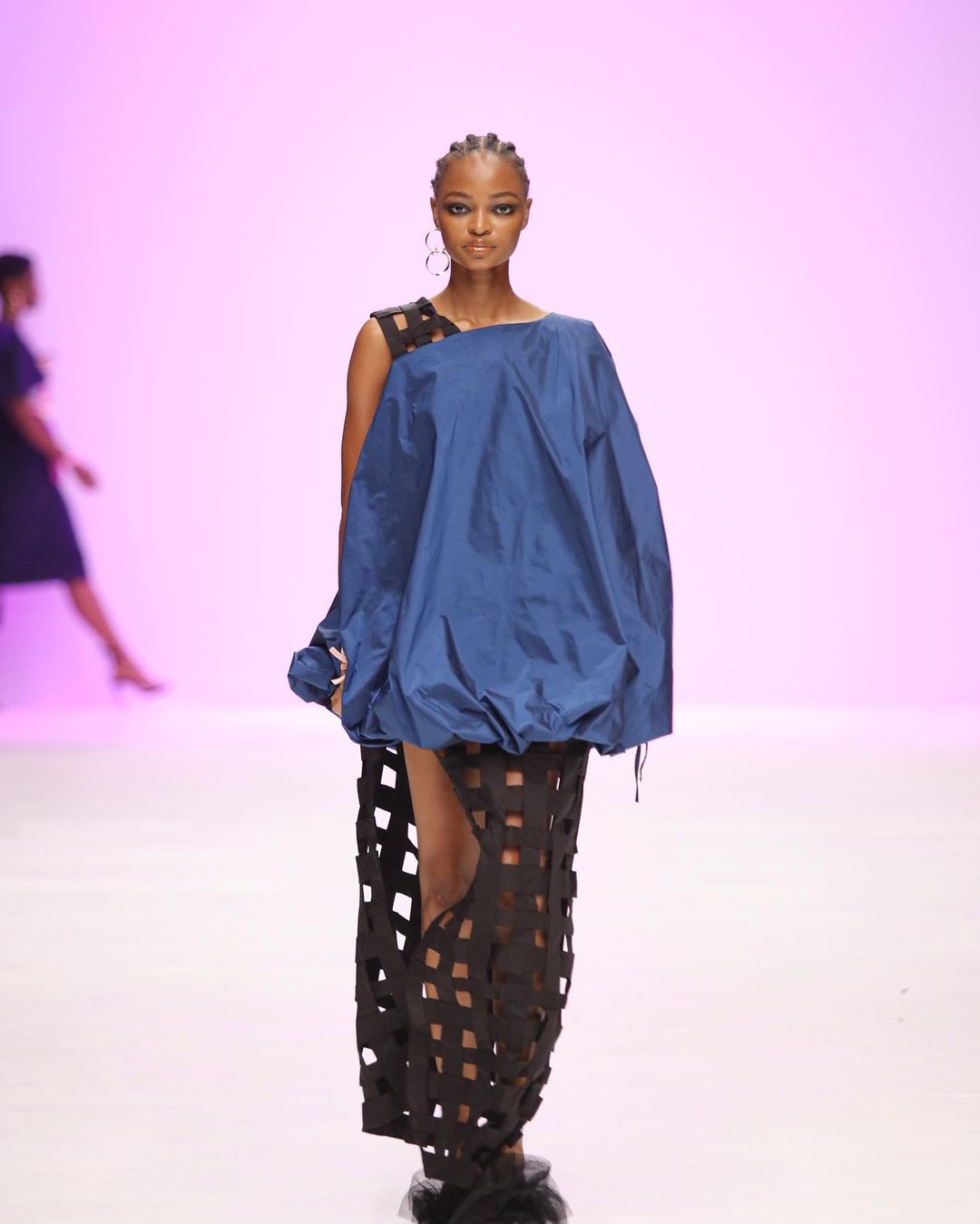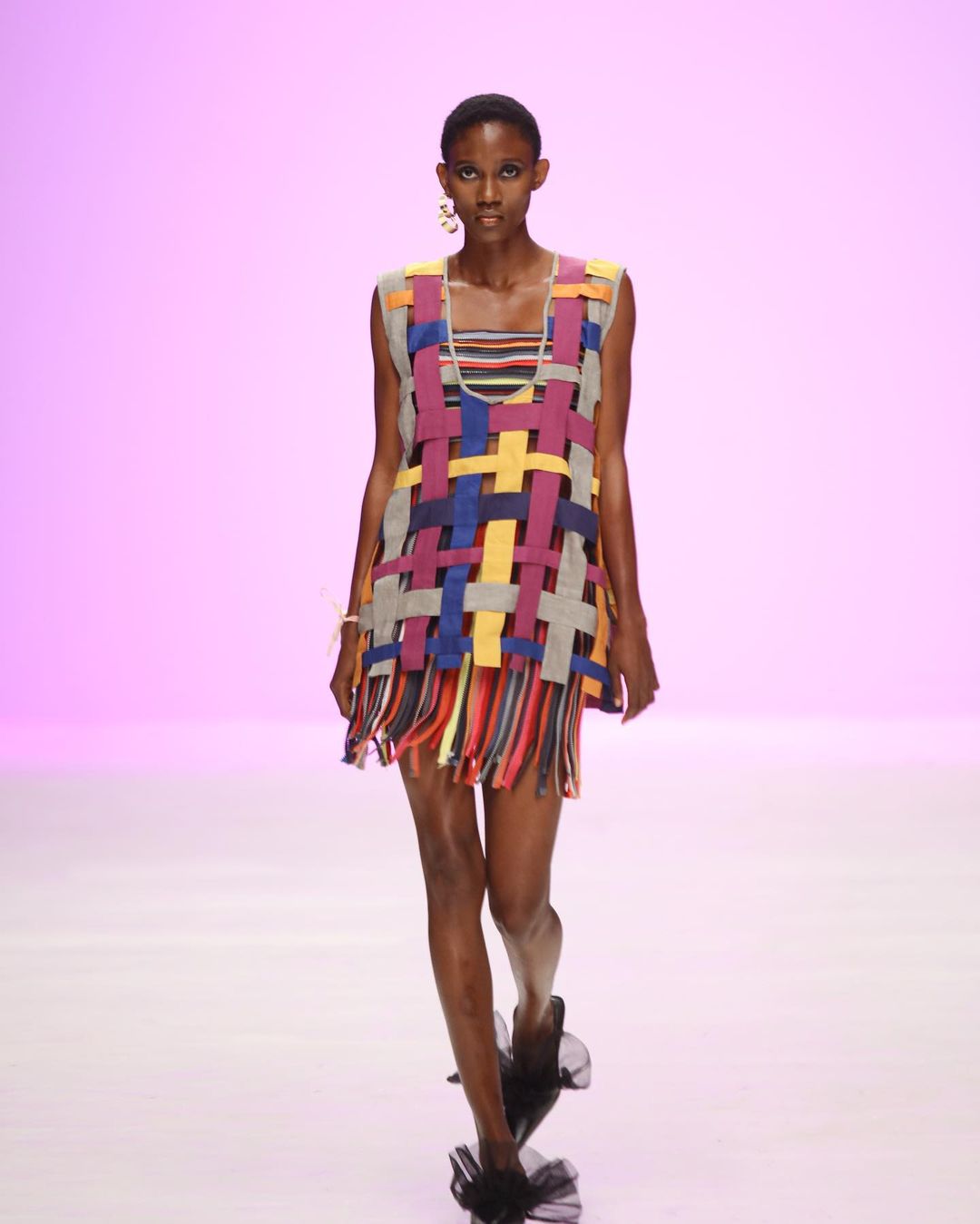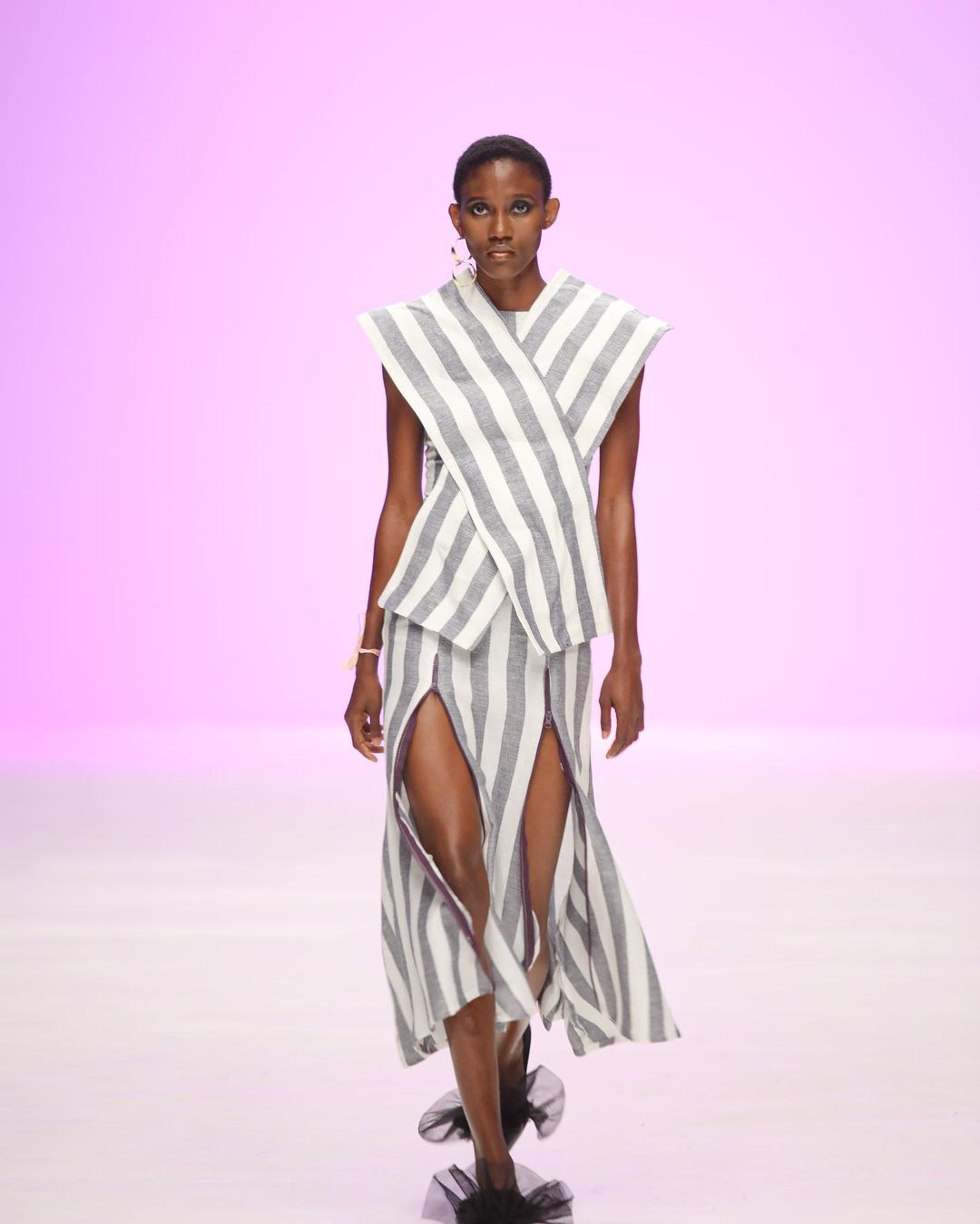 JZO
In 2014, creative directors Joseph O. Ike and Ola Akindeinde founded the company. JZO combines affordable fashion with sustainability and a focus on accessible, long-lasting design. The brand takes pride in its affordable price points for excellent tailoring, durable materials and forward-thinking design. JZO has expanded to meet specific needs such as workwear and casual wear while remaining a market leader in the menswear apparel niche.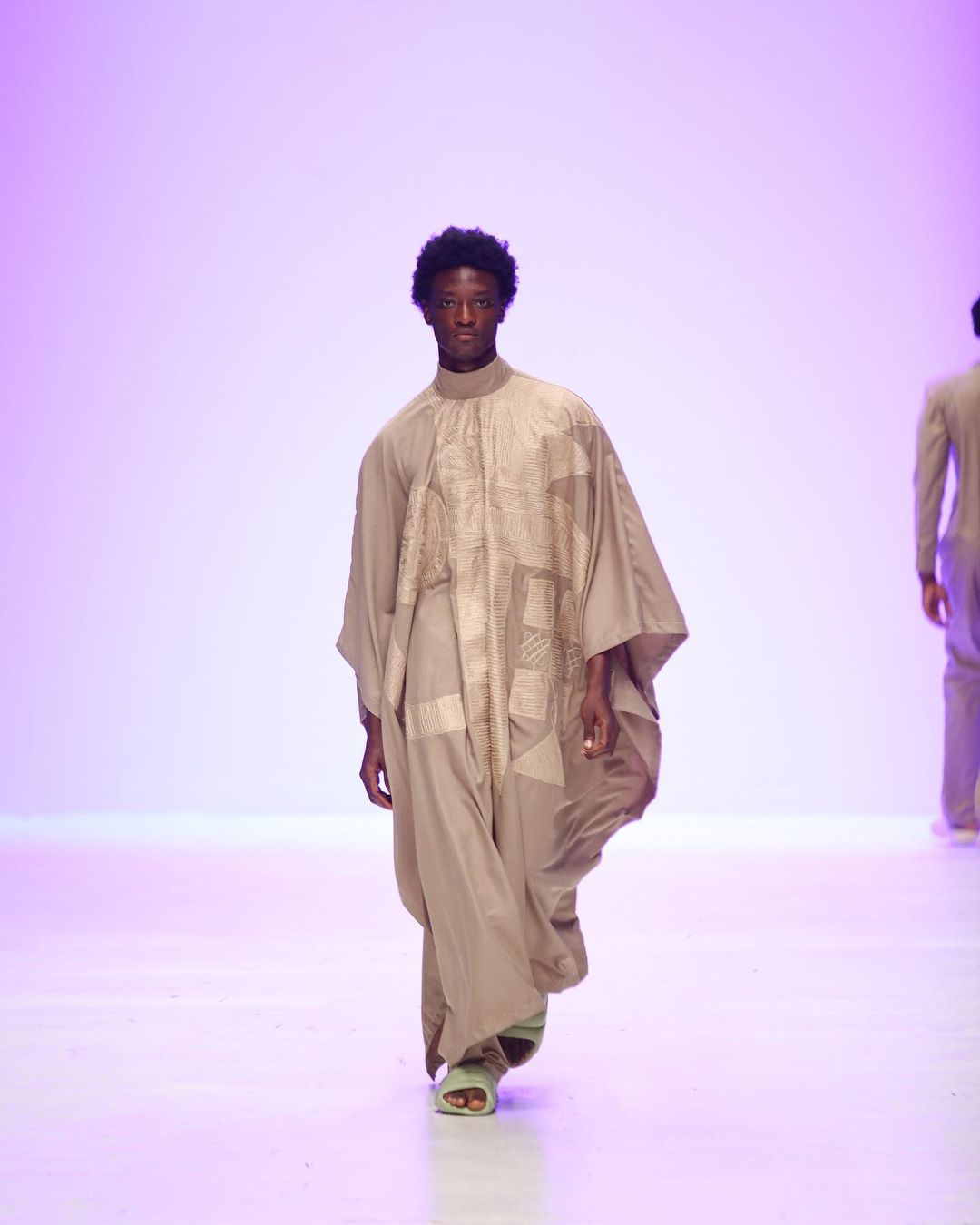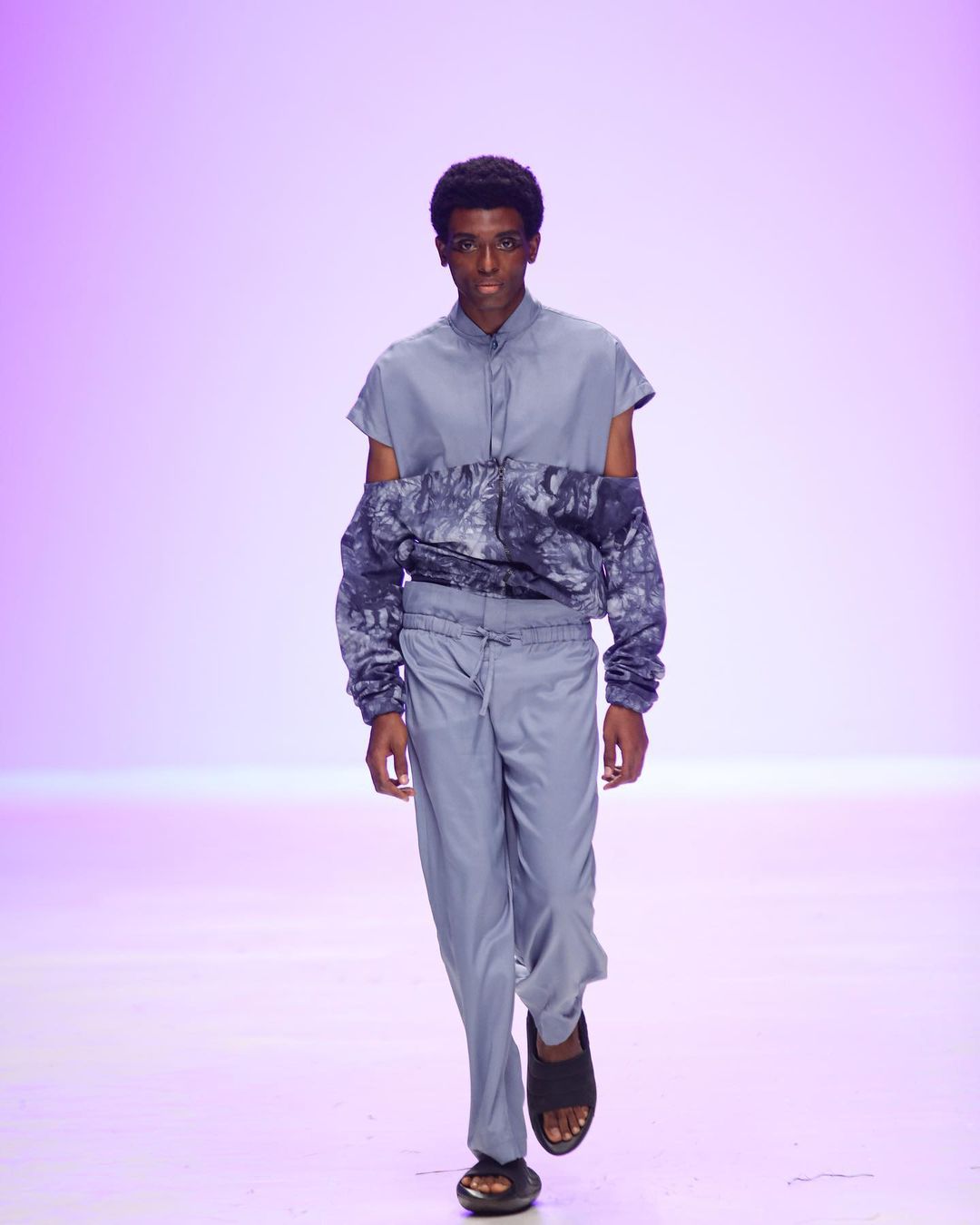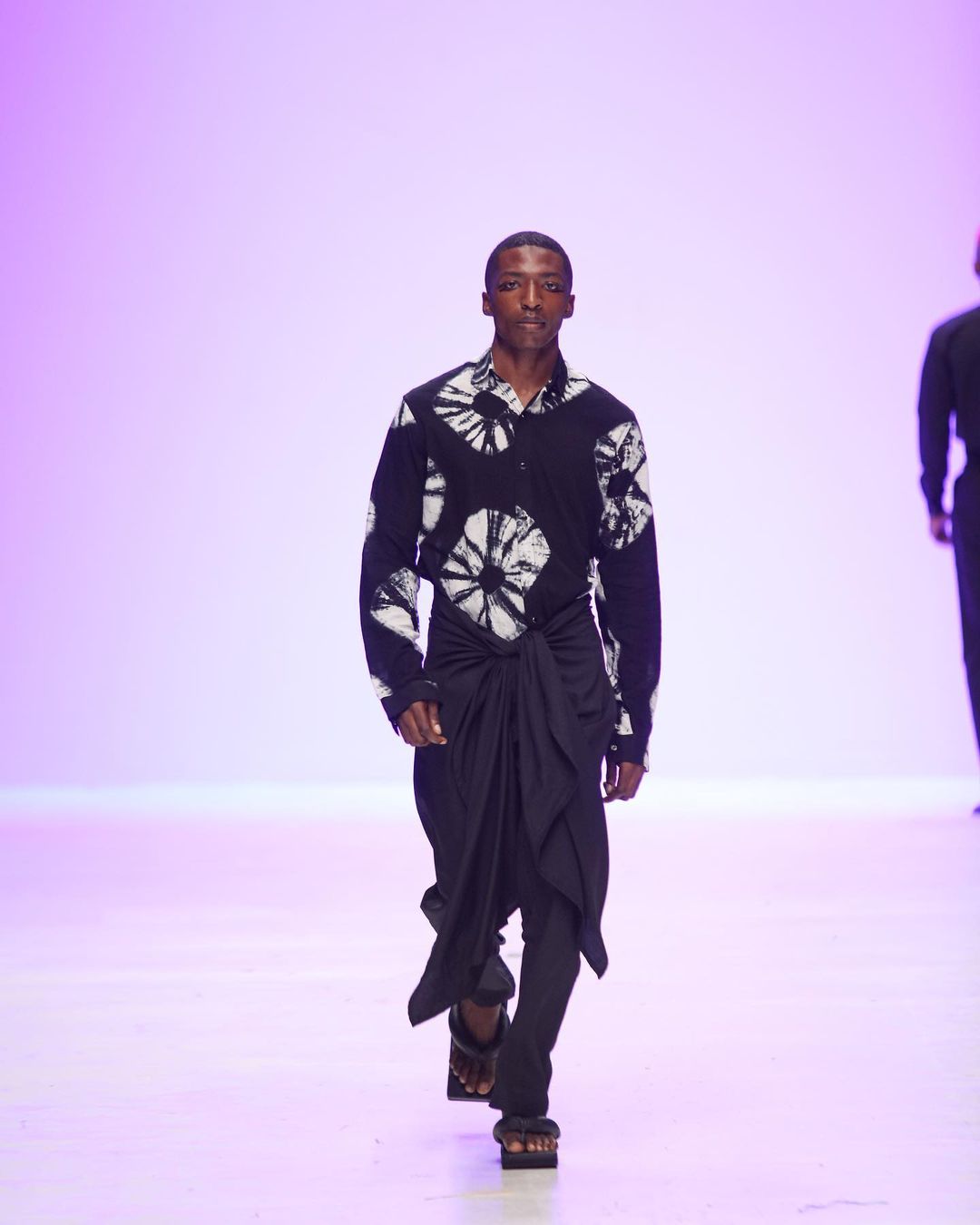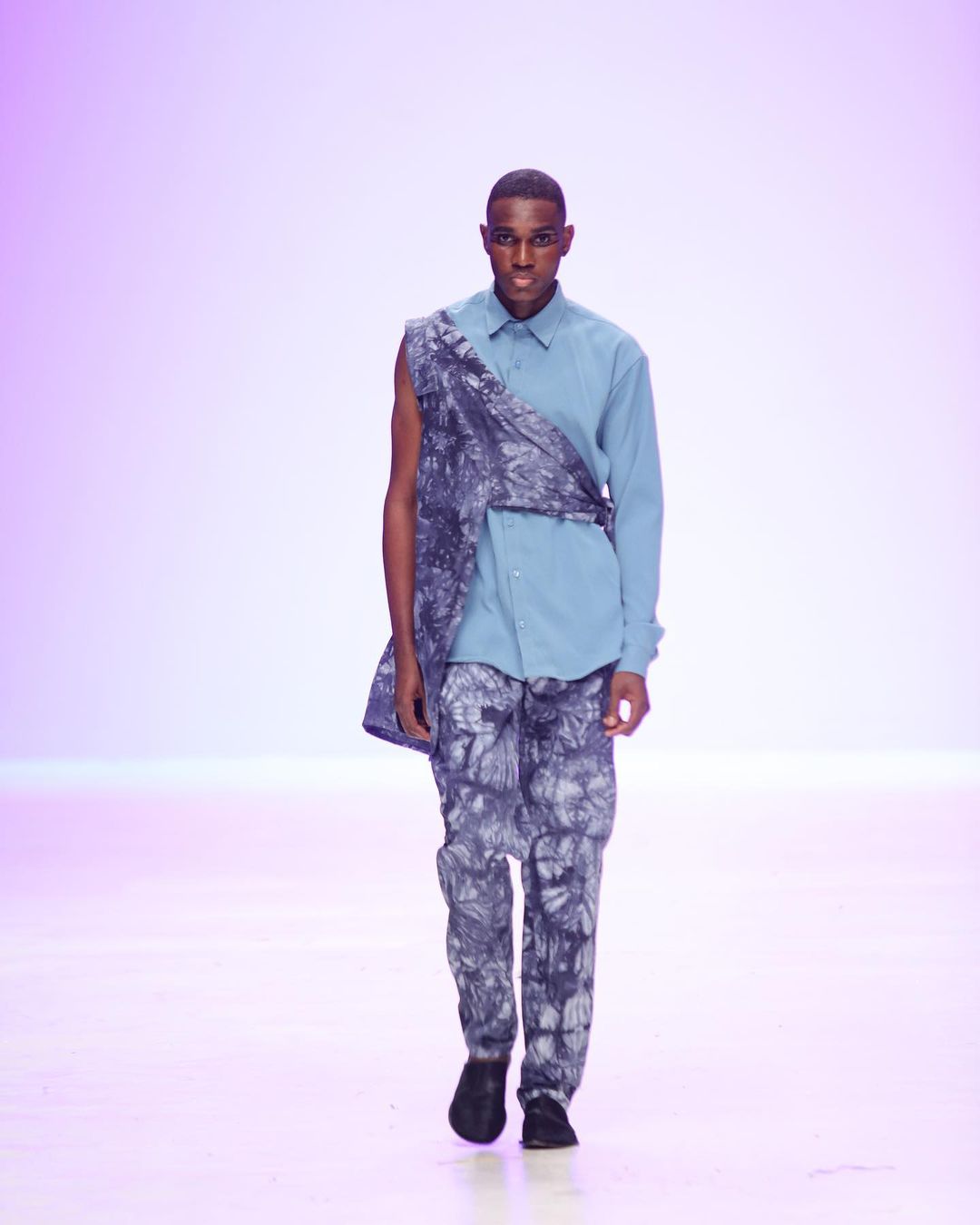 Algueye Dakar
Algueye Dakar debuts on the Lagos Fashion Week runway with striking silhouettes and vibrant colours emphasising Senegalese culture and heritage.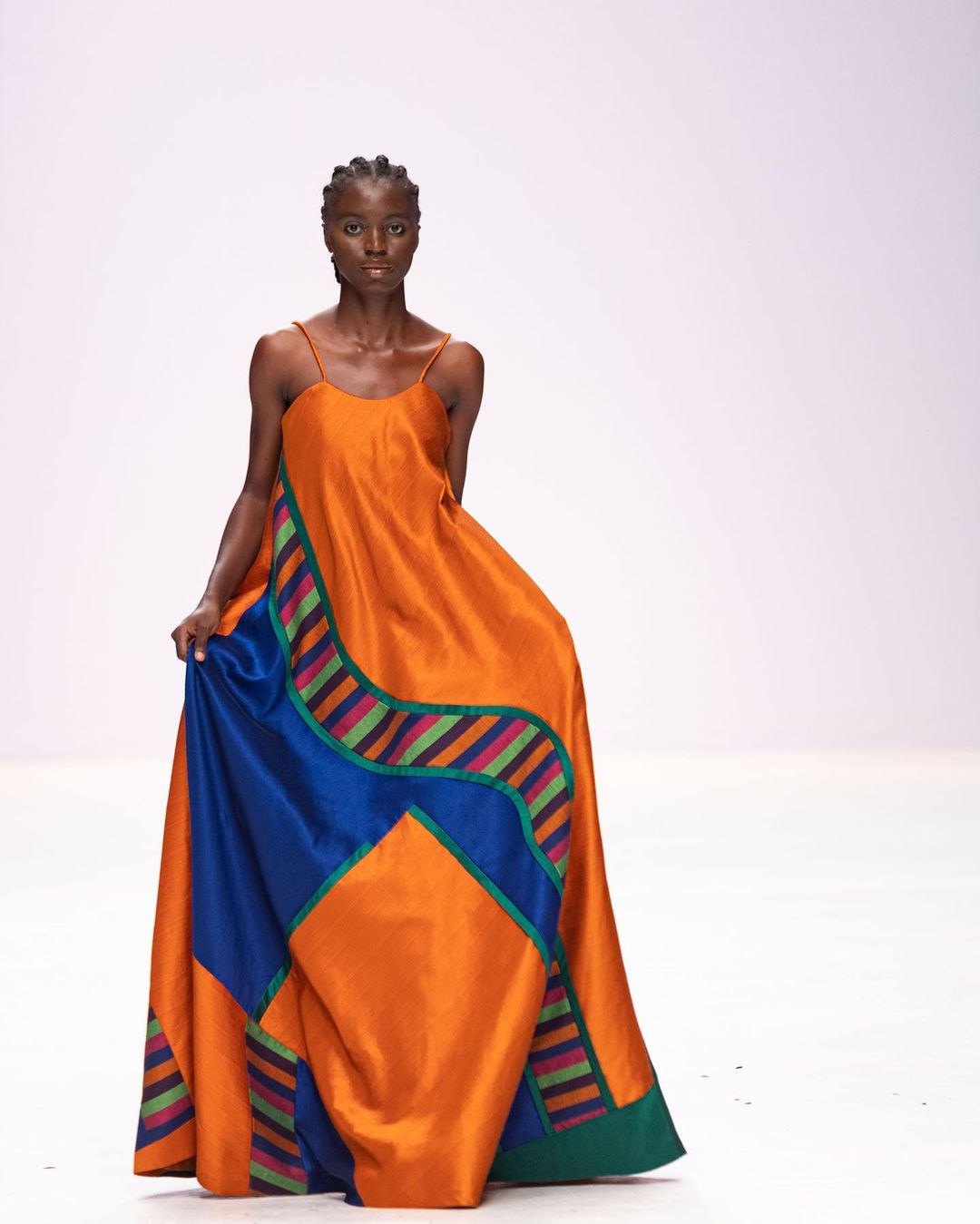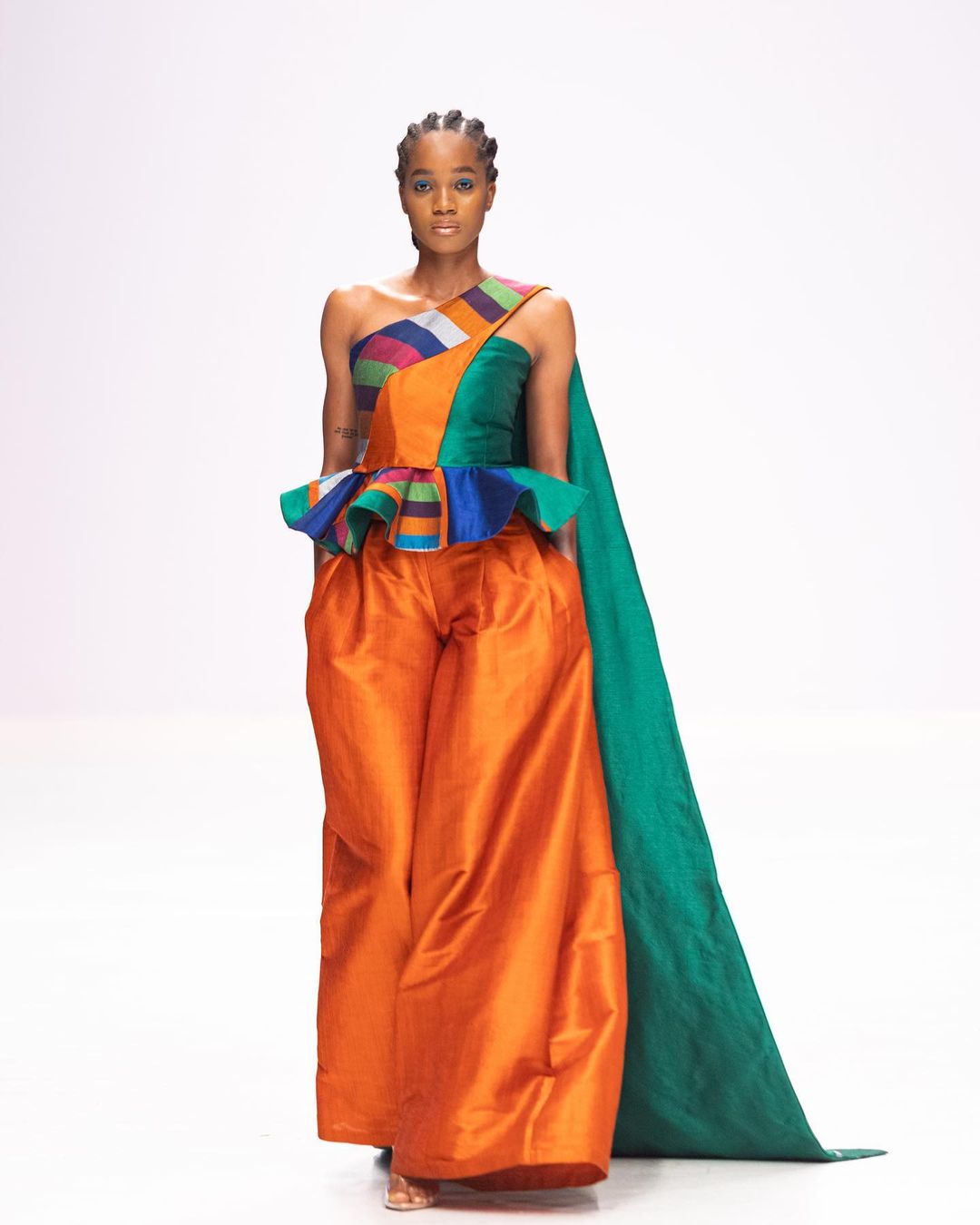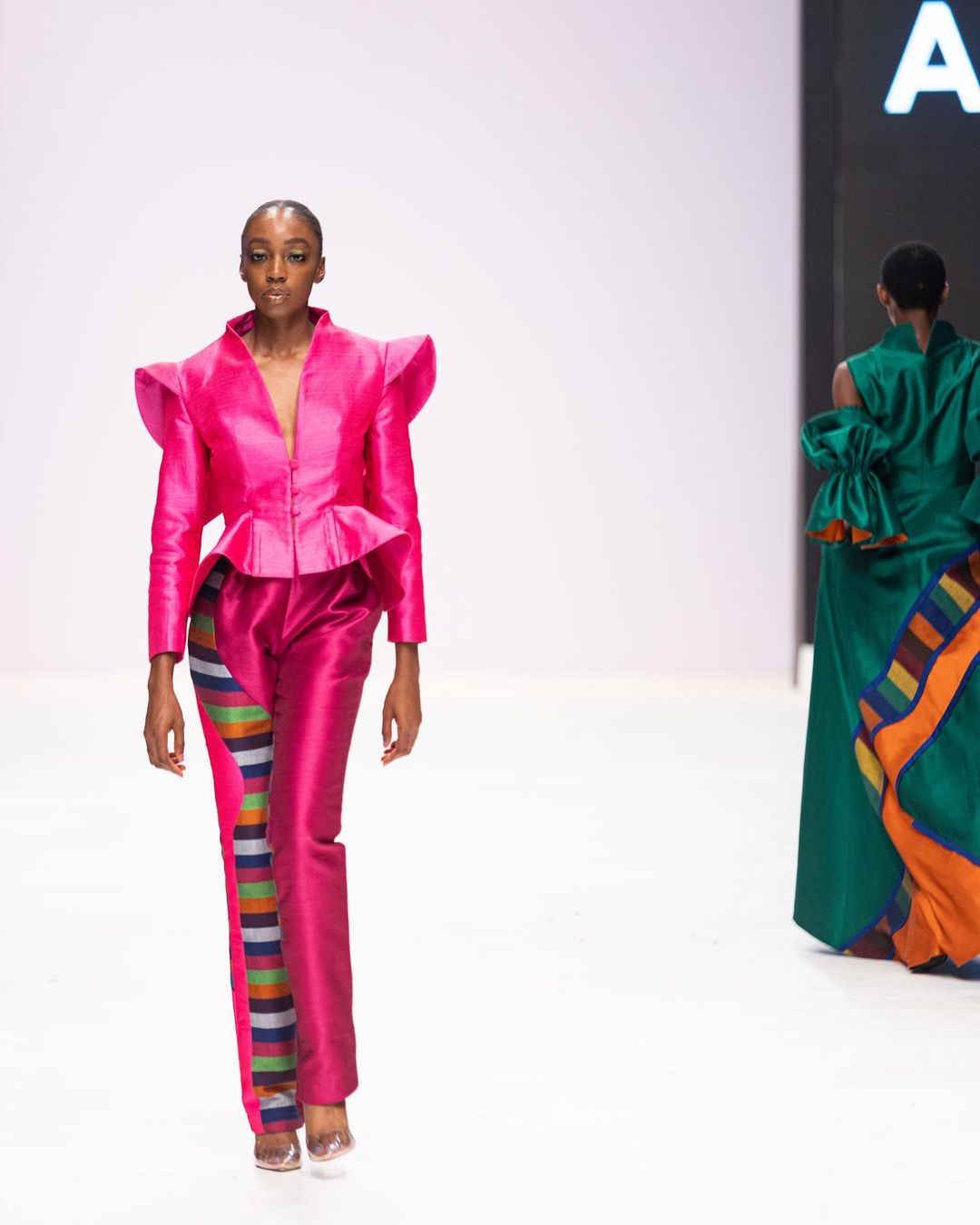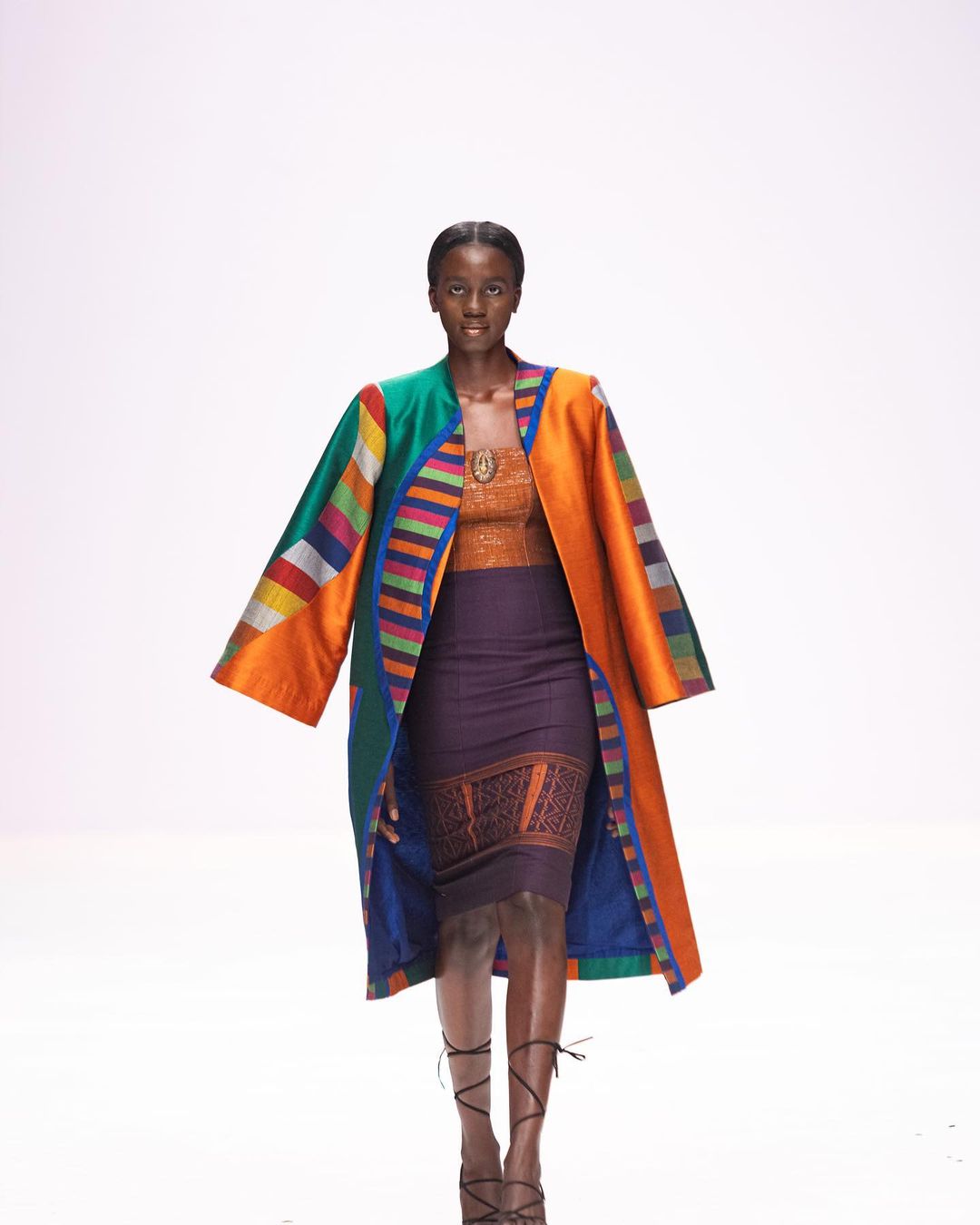 Munkus
Thando Ntuli, a young and curious woman born in the vibrations of Soweto, founded Munkus in 2019. She aspires to raise the voice of the everyday woman through her craft. Munkus is a contemporary colourful trans-seasonal brand with South African fashion influences from the 1980s and 1990s combined with classic silhouettes to create a retro intergenerational style. She has drawn inspiration from her mother's generational line. Munkus allows you to create layered looks by offering pieces that can be worn alone or assembled in various ways. Mukus garments are simple yet versatile go-to pieces for any occasion.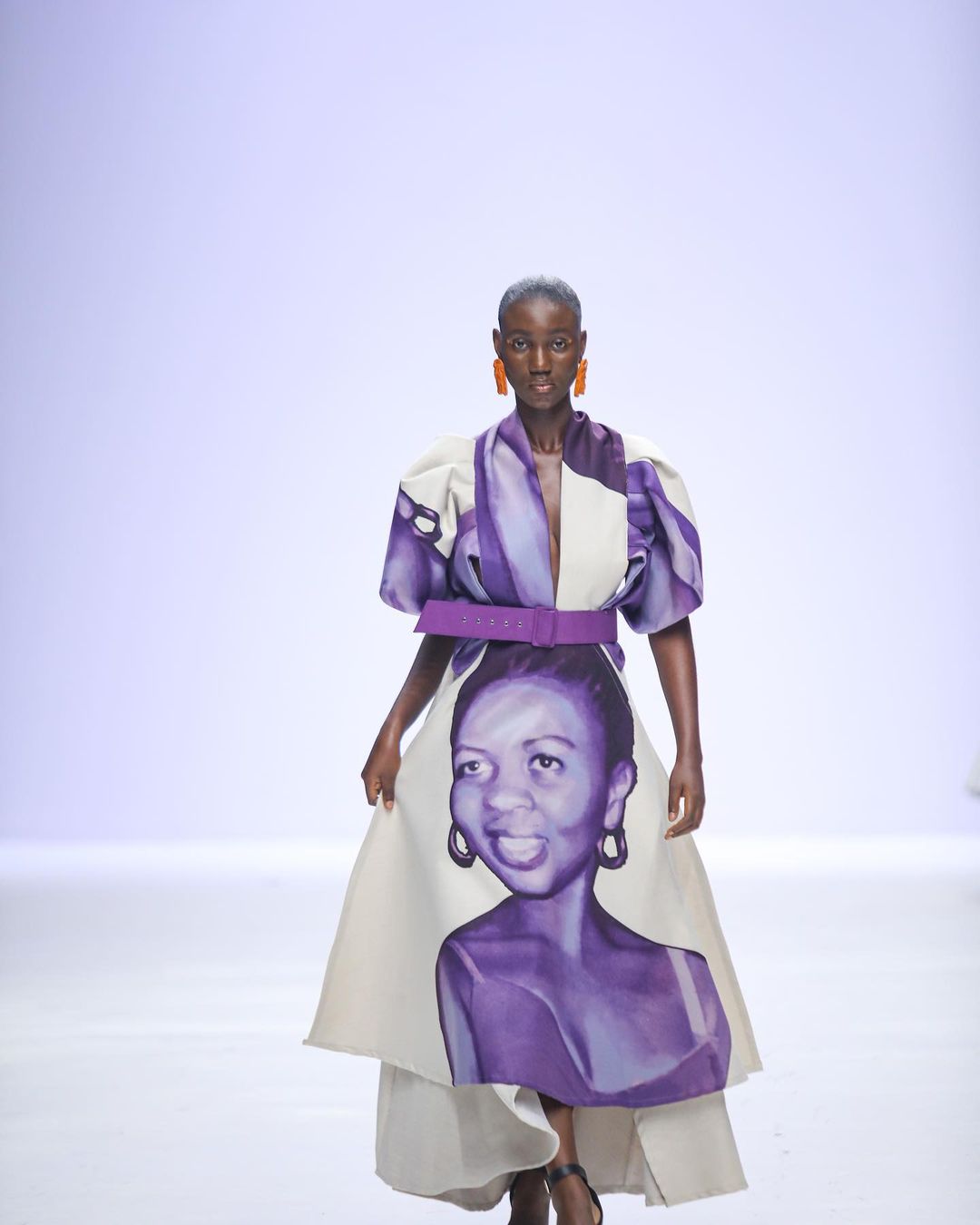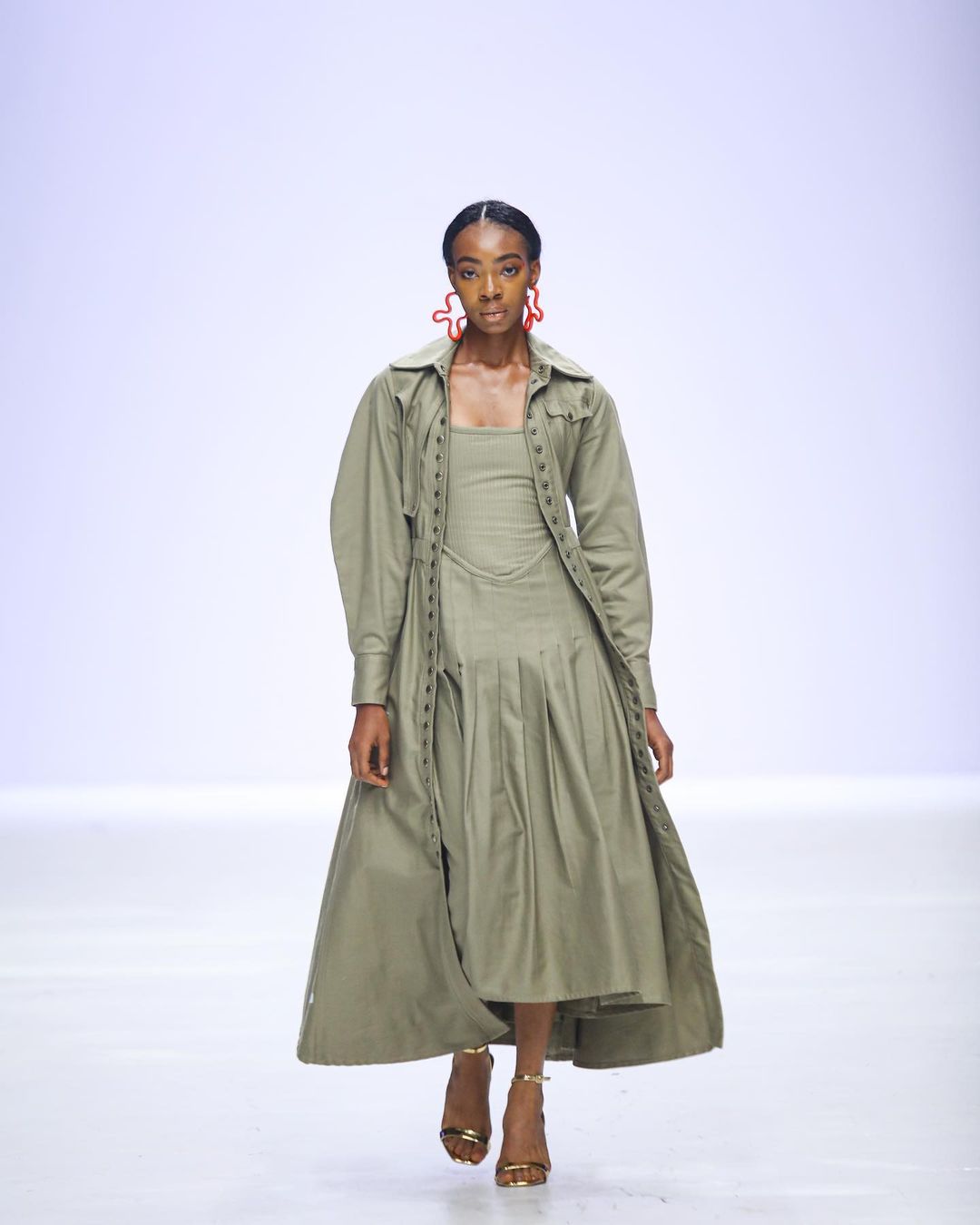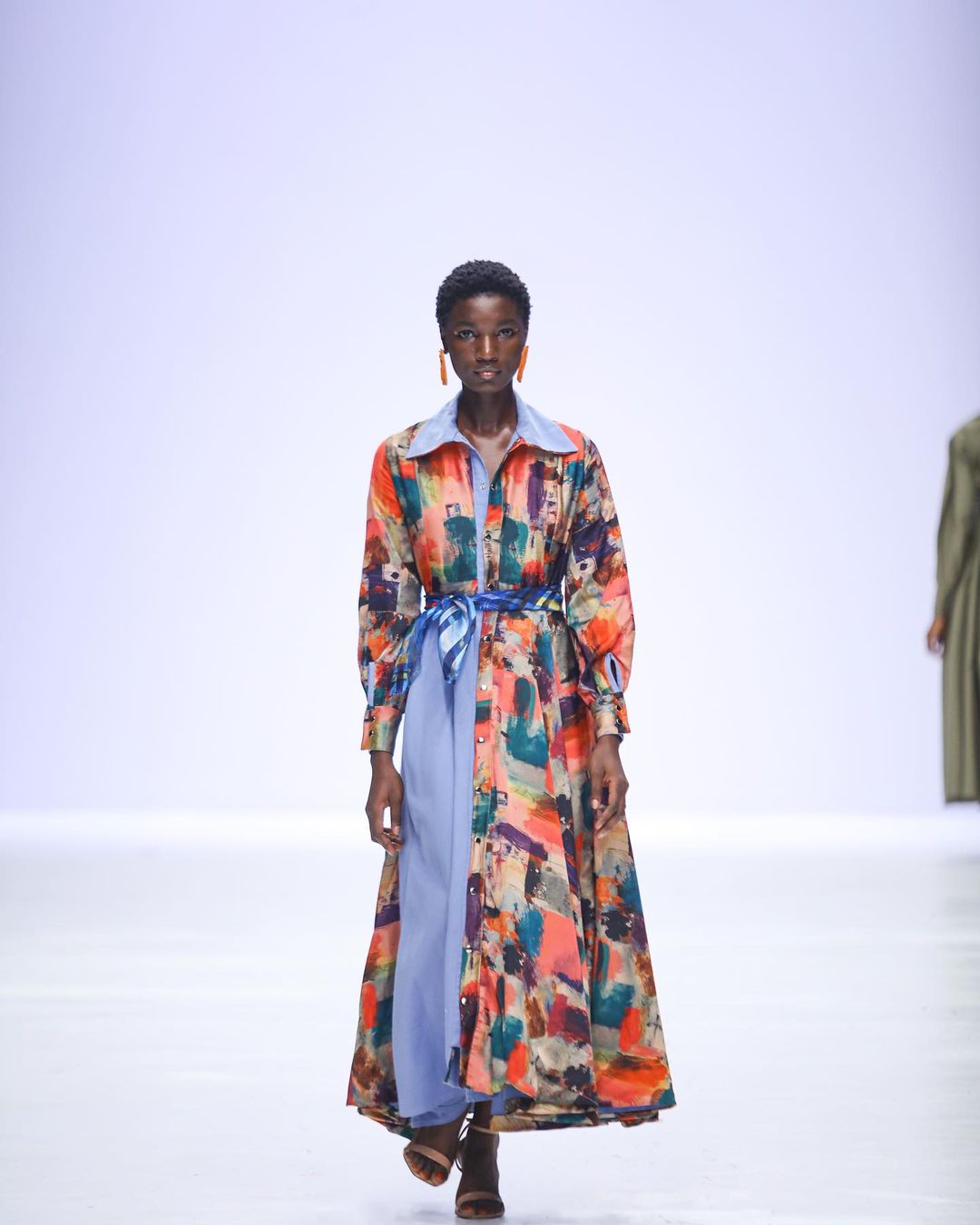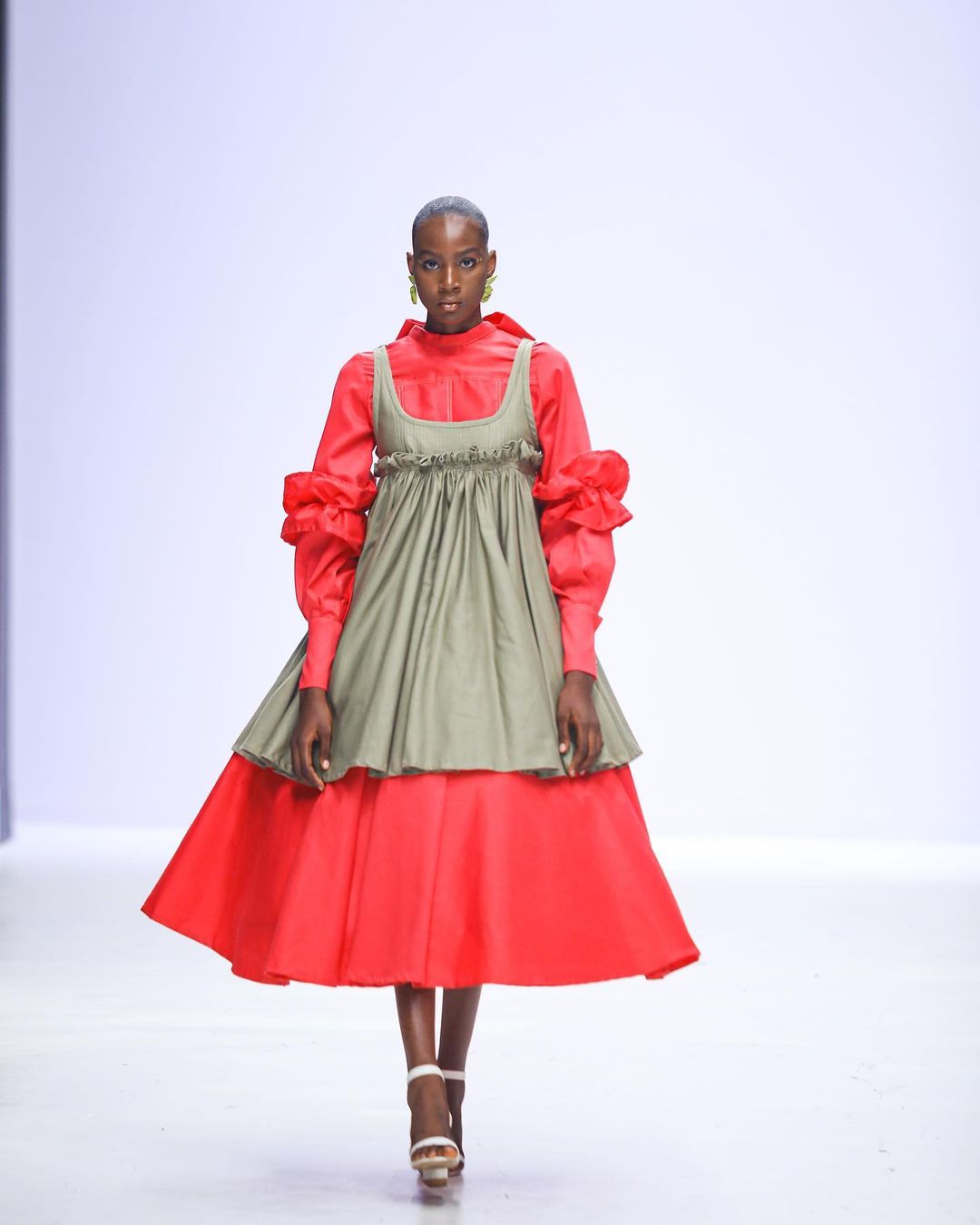 Duaba Serwa
Dauba Serwa's collection includes handcrafted tye-dye and batik items folded and pressed into the brand's signature triangular pleat. Duaba Serwa is a fusion of innovative, intricate details, textures, structure, and new volume types. Their story is about bold, effortless beauty, and they take pride in creating luxurious style lines that appeal to women who prefer understated elegance to flamboyant extravagance.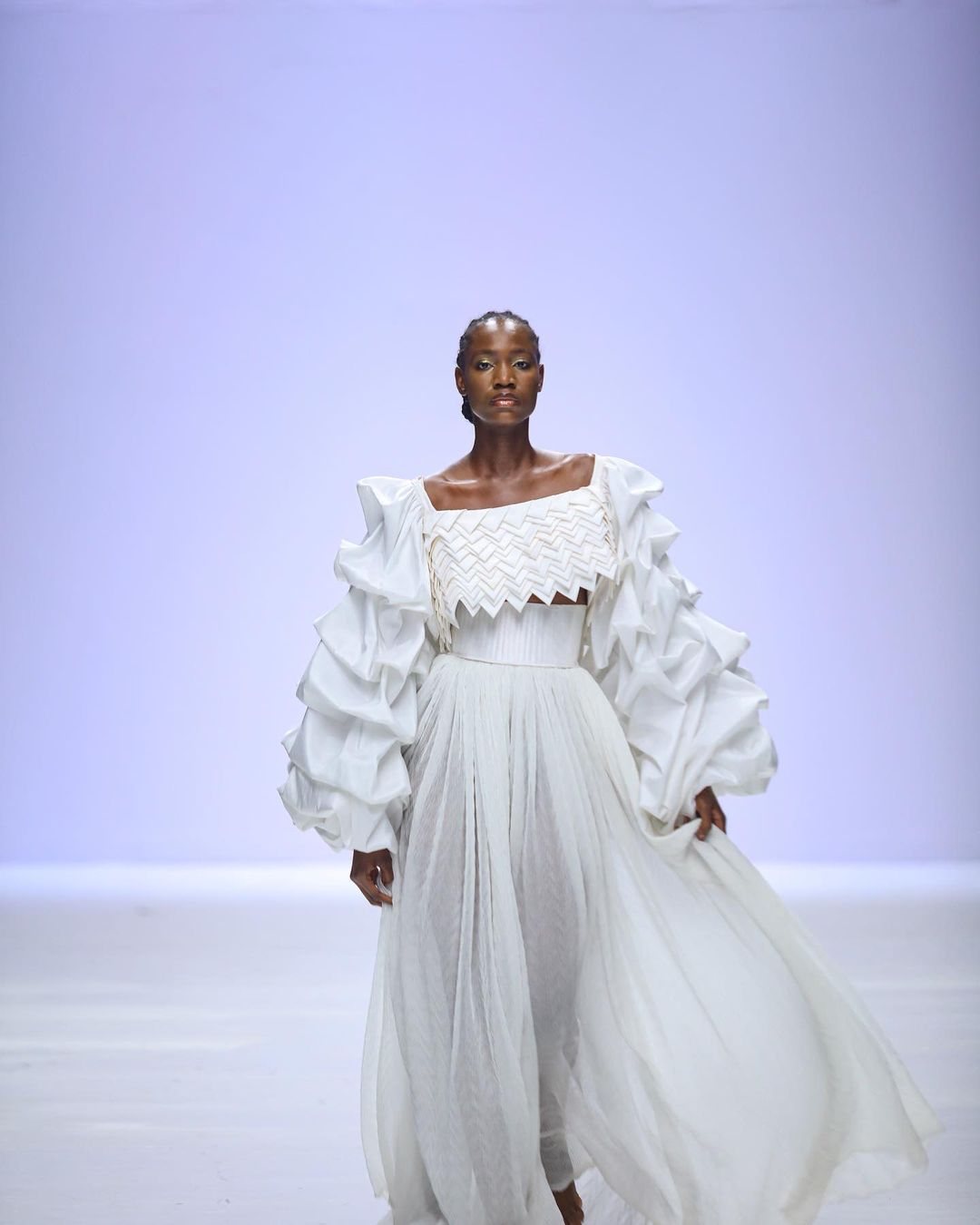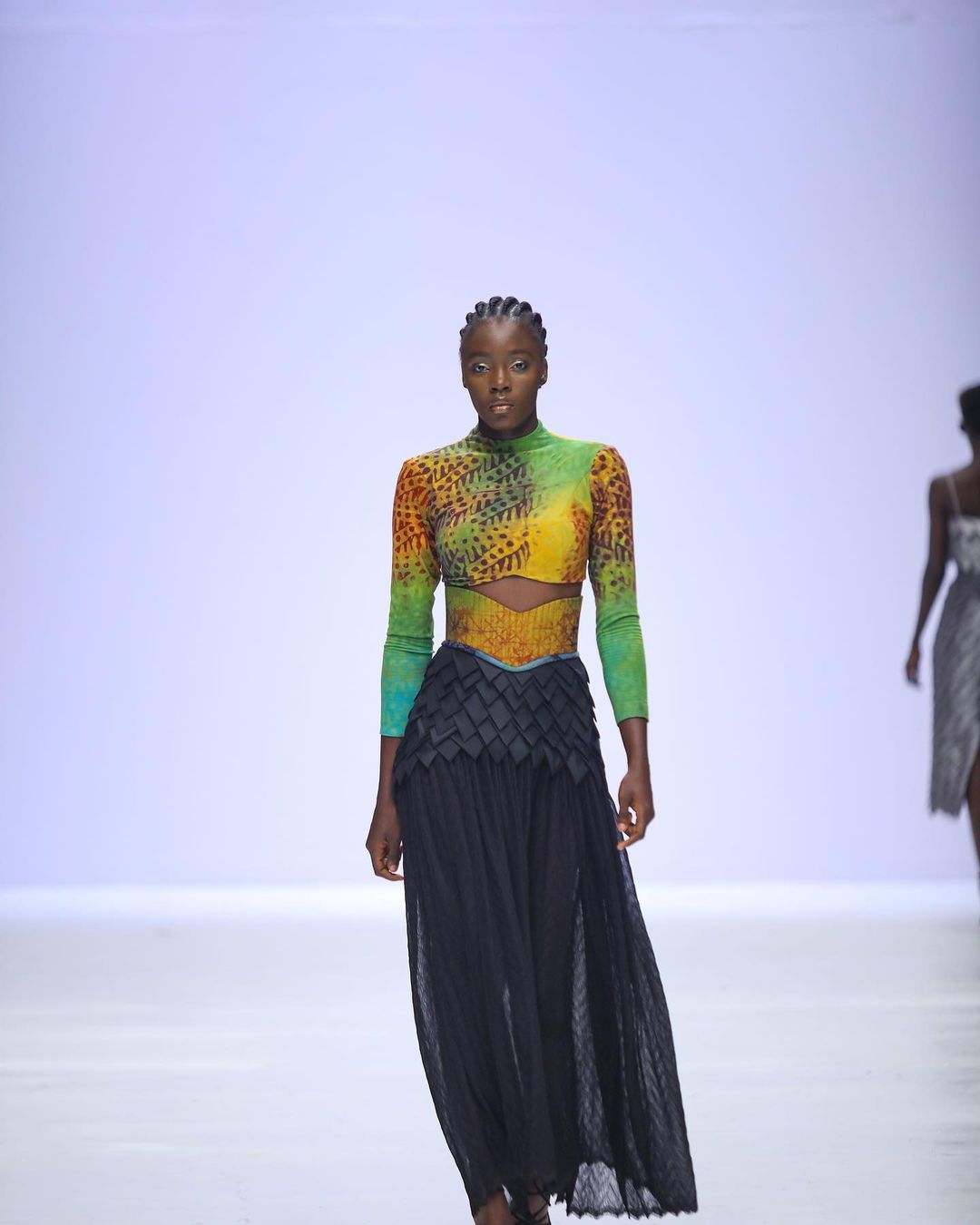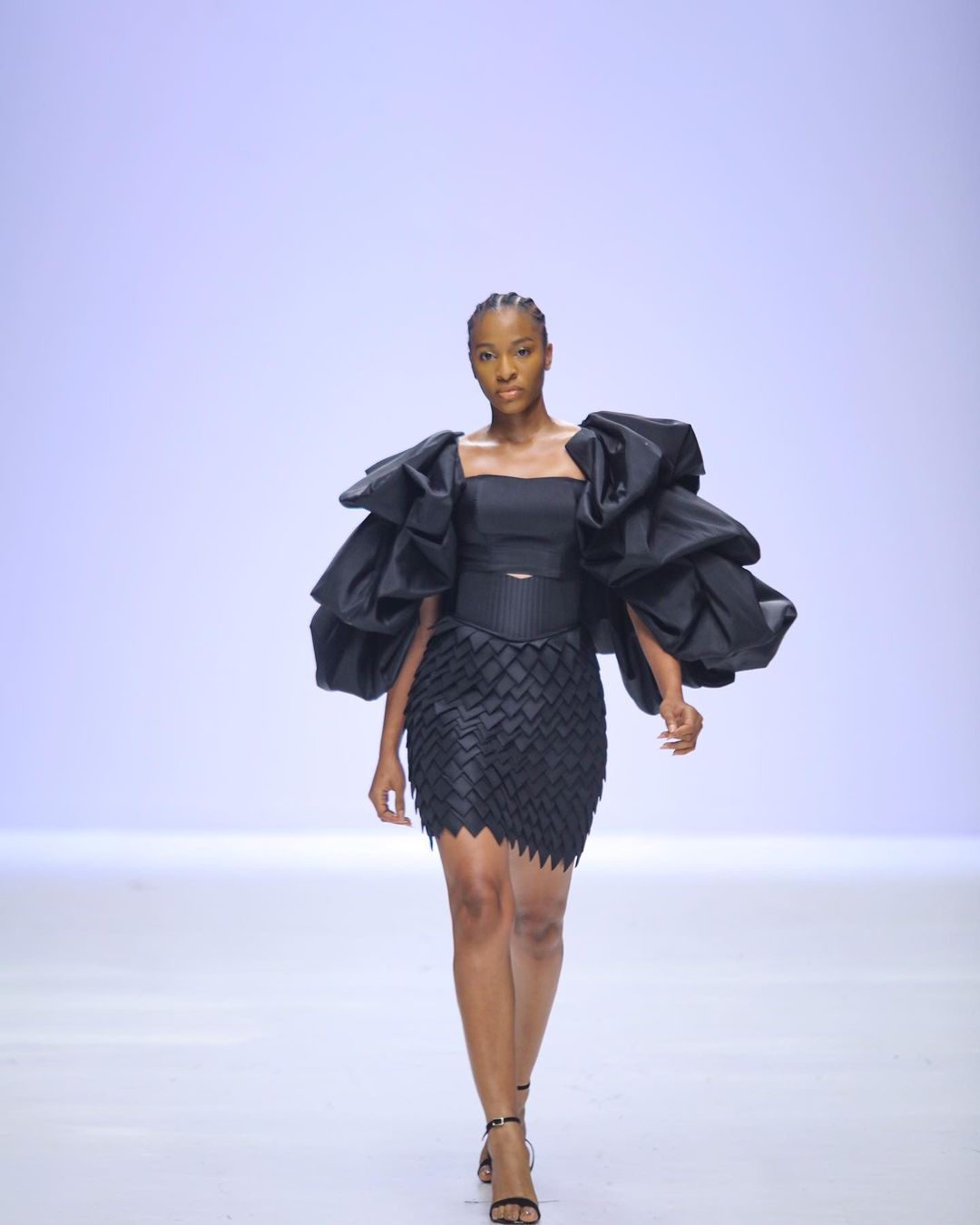 Heru Shezi
Heru Shezi's debut collection on the Lagos Fashion Week runway included pieces made from recycled materials and deadstock fabrics, as well as gemstones and tie-dyed fabrics, to create intricate cuts and expert garment construction on each piece.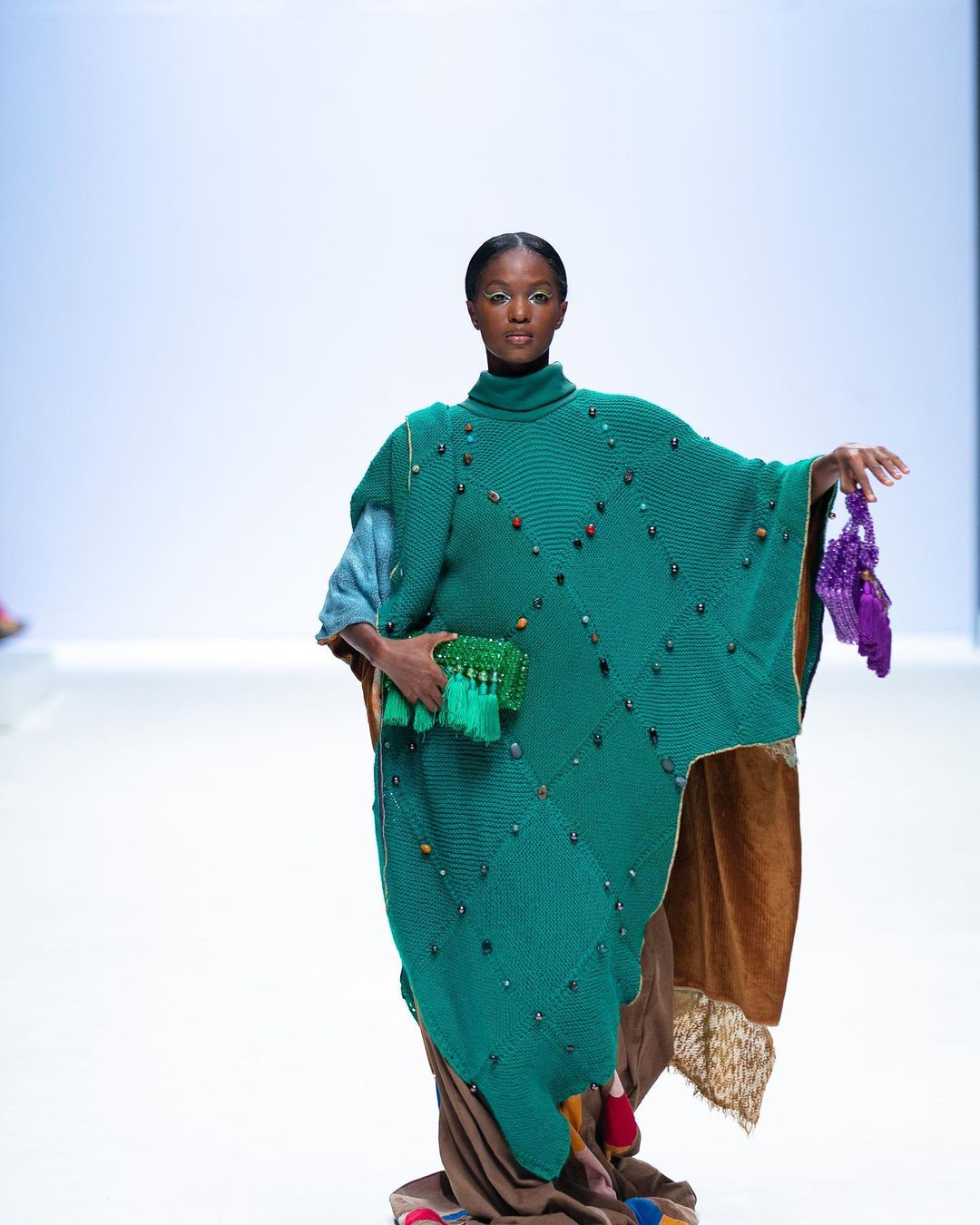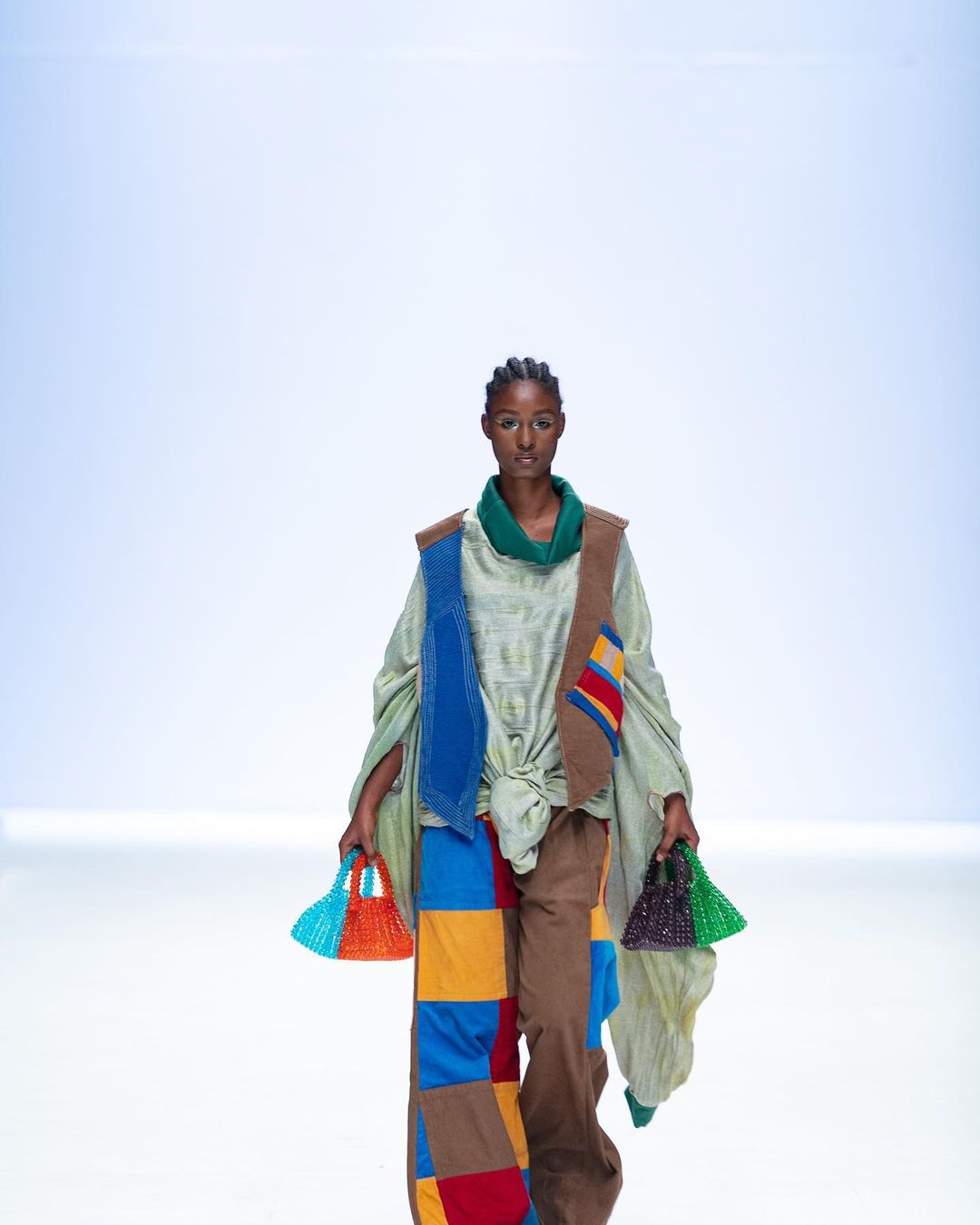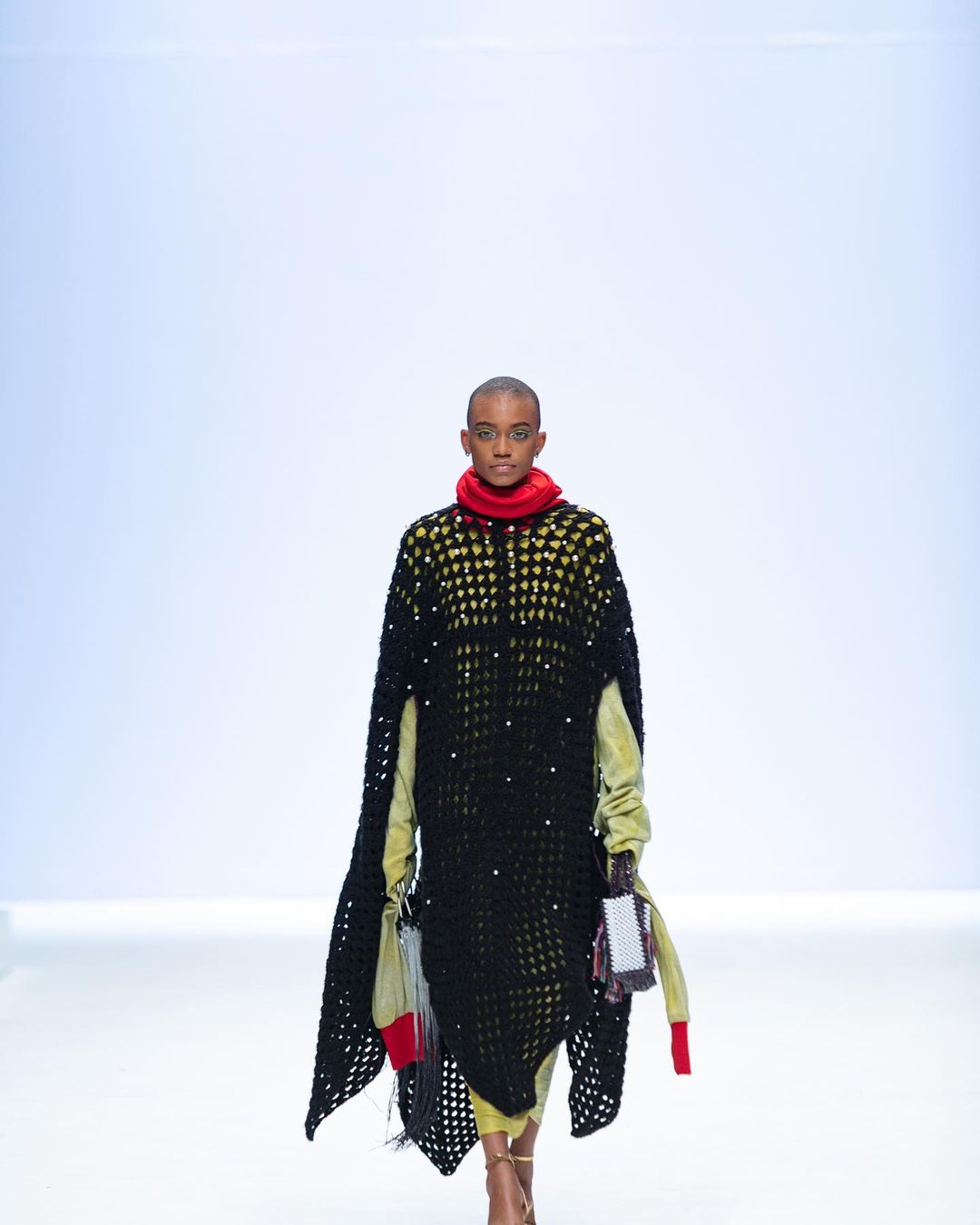 Abiola Olusola
In 2017, Abiola Olusola launched her eponymous label, a contemporary women's ready-to-wear and bespoke line that features a distinct juxtaposition of minimalist cuts, sleek architecture and African subcultures and craftsmanship. Abiola Olusola is committed to showcasing and collaborating with local African craftsmen and women to create and highlight ways in which traditional fabrics and ethos can be incorporated into modern living. She is inspired by empowering artisans, producing with sustainability and waste management in mind, meticulously crafting each piece of clothing from fabric to finished product, and advancing the African narrative through fashion.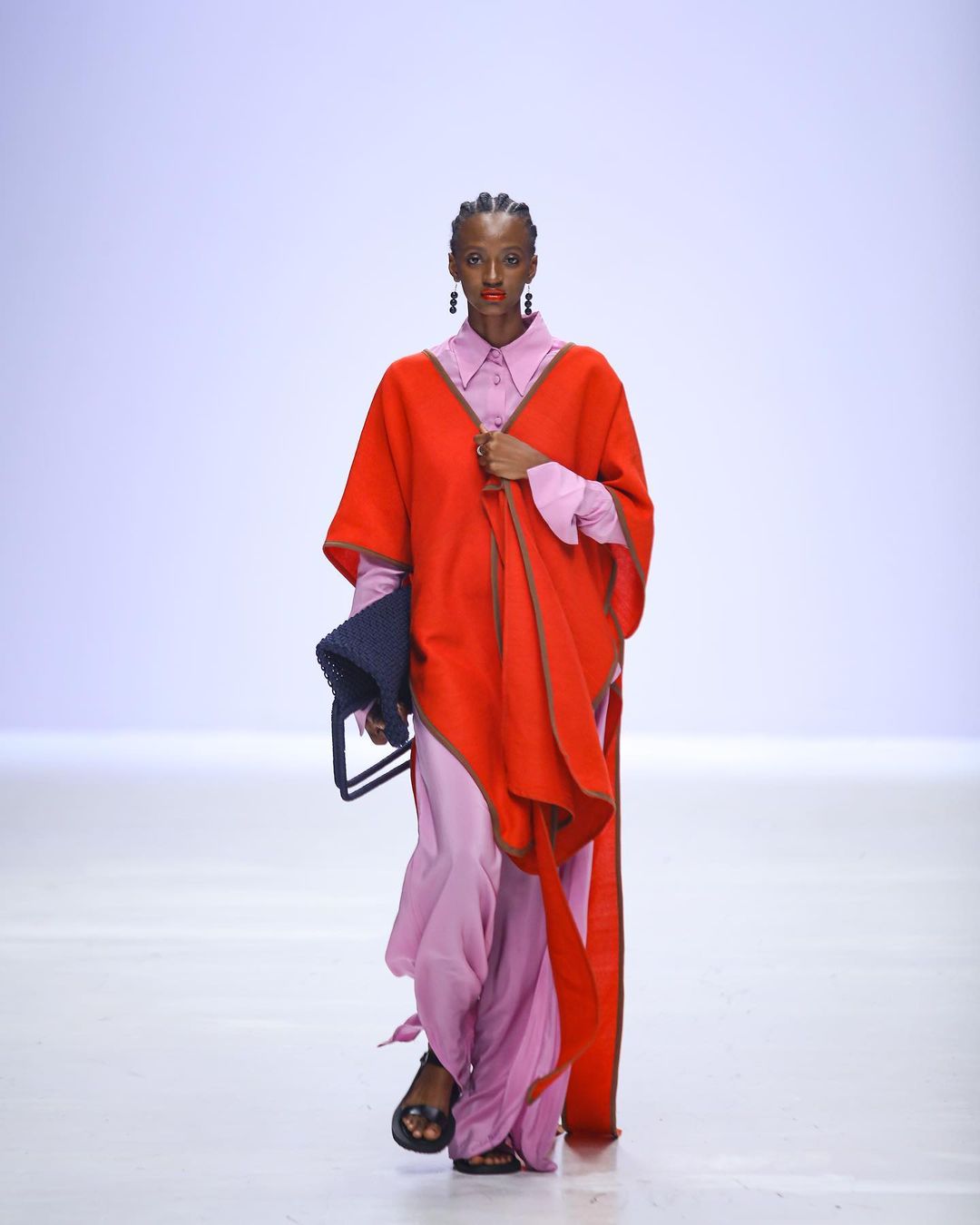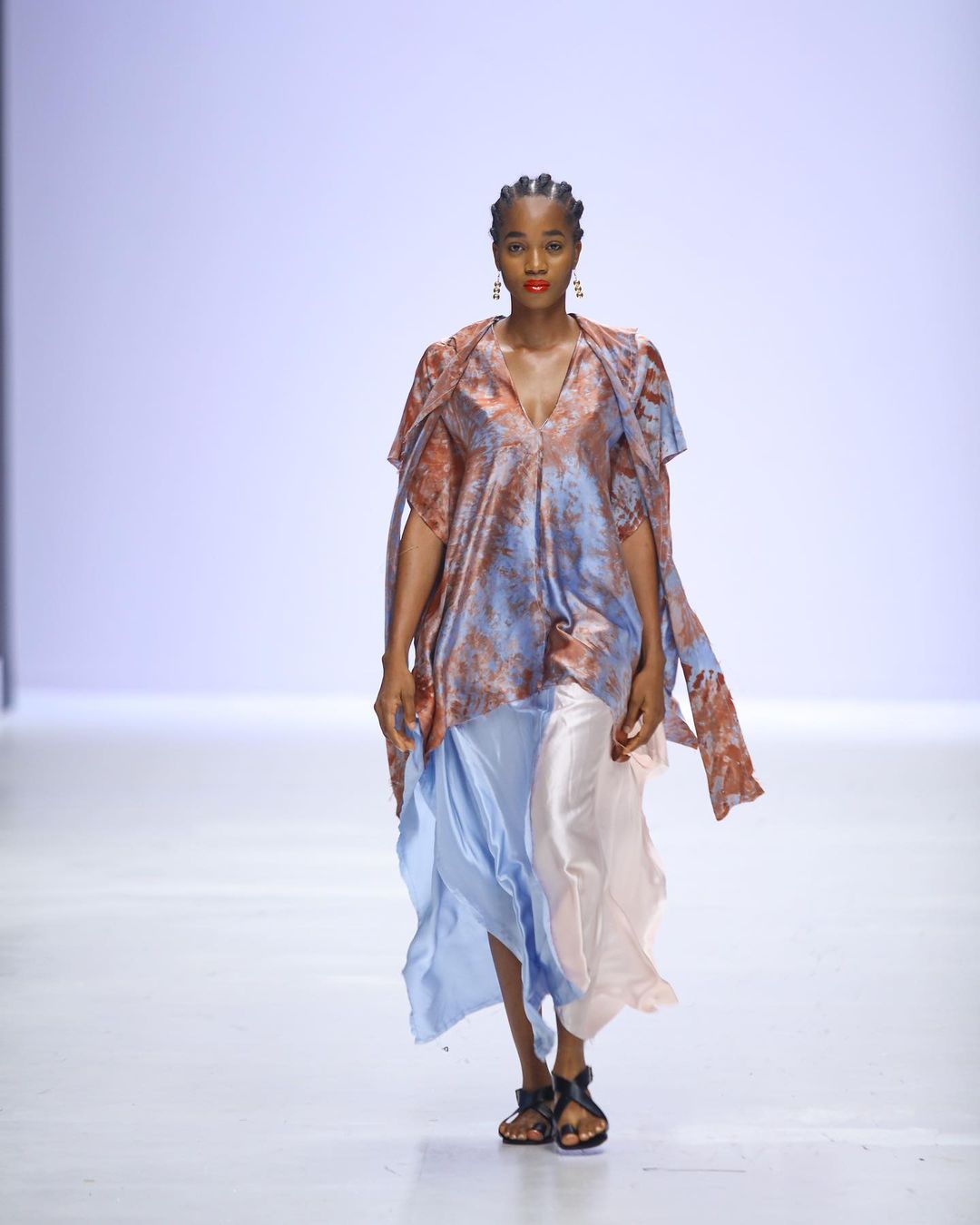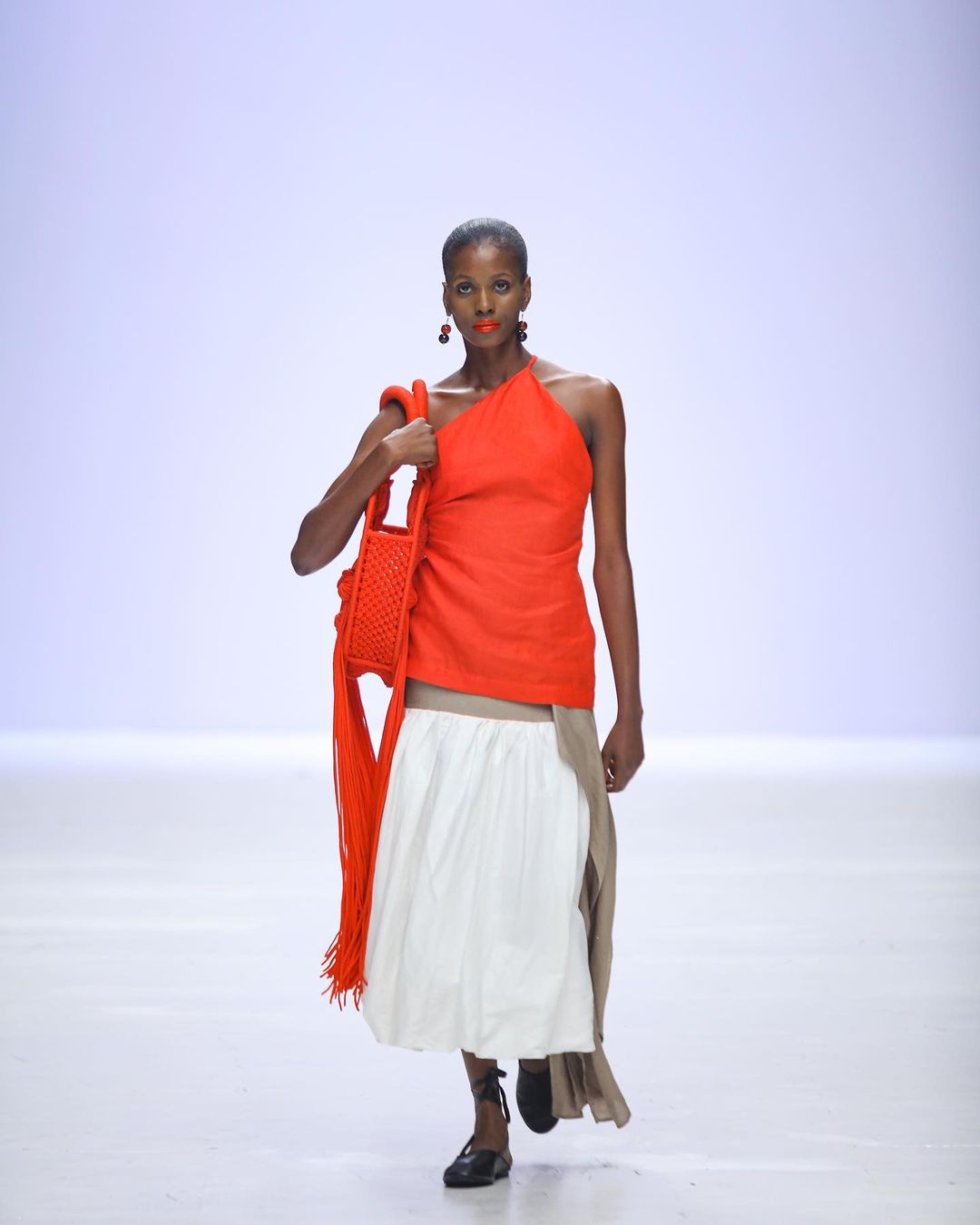 Elie Kuame
Elie, who was born in Belgium and is of Ivorian and Lebanese descent, grew up in Cote d'Ivoire where he experimented with femininity and fashion. Elie's upbringing compelled him to pursue a career in fashion. After four years of artisanal apprenticeship, he was hired as an assistant at a well-known bridal gown house. He was chosen for his creativity and rigour which enabled him to conduct experiments in various Parisian workshops. Elie Kuame exploits the world around him with passion, attention and opportunism, influenced by the visual, emotional, and conceptual elements found in architecture, history, painting, travel, photography and the arts.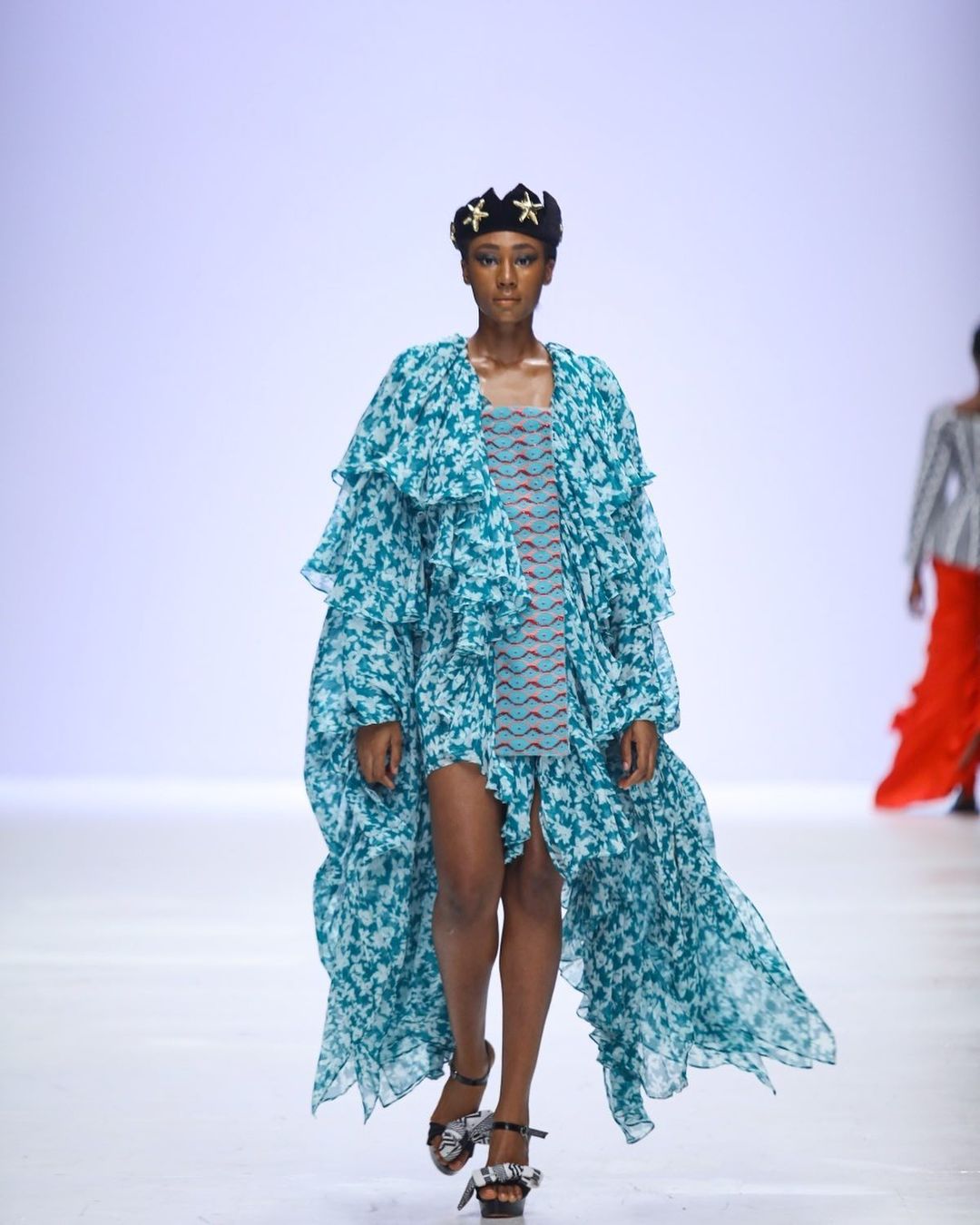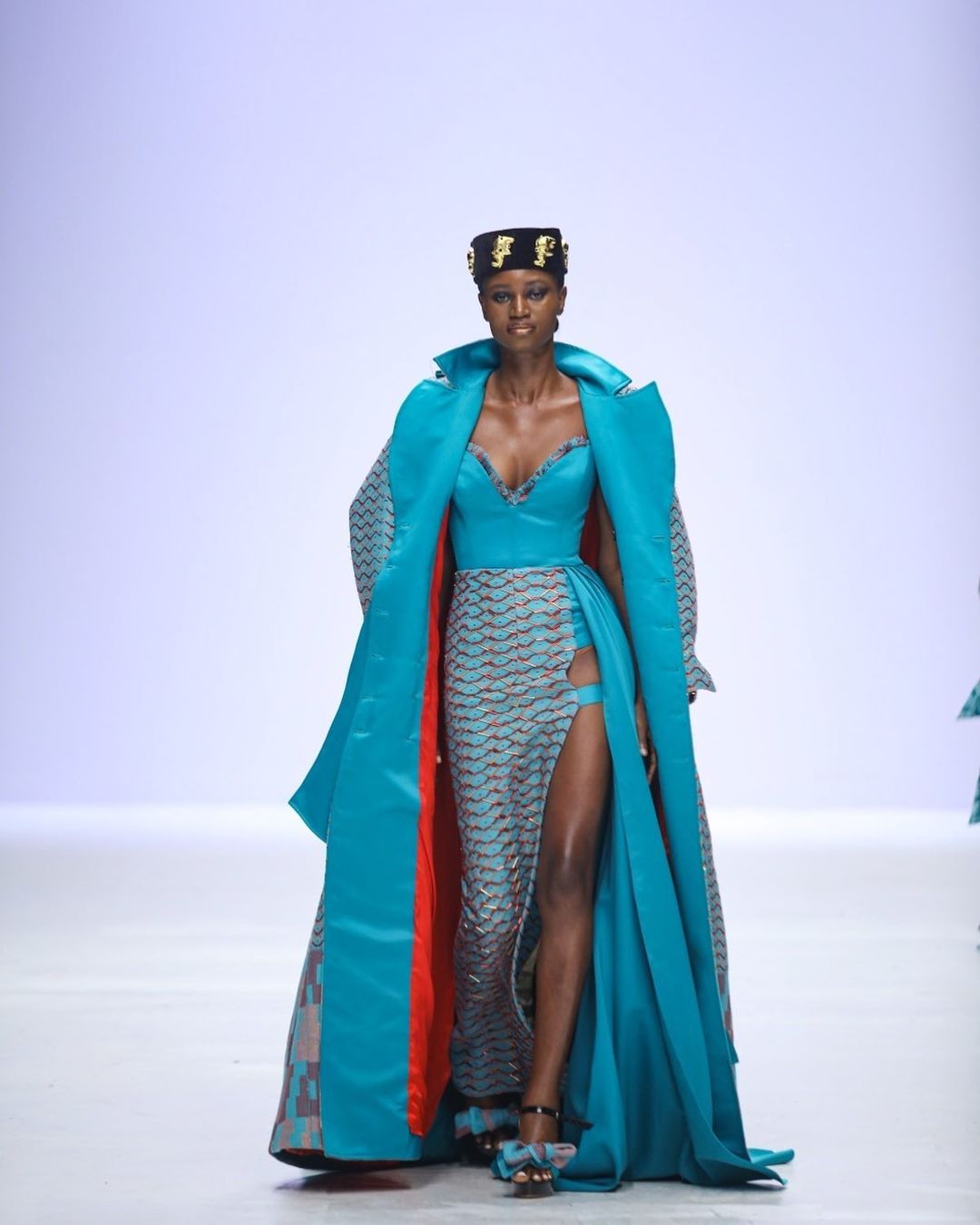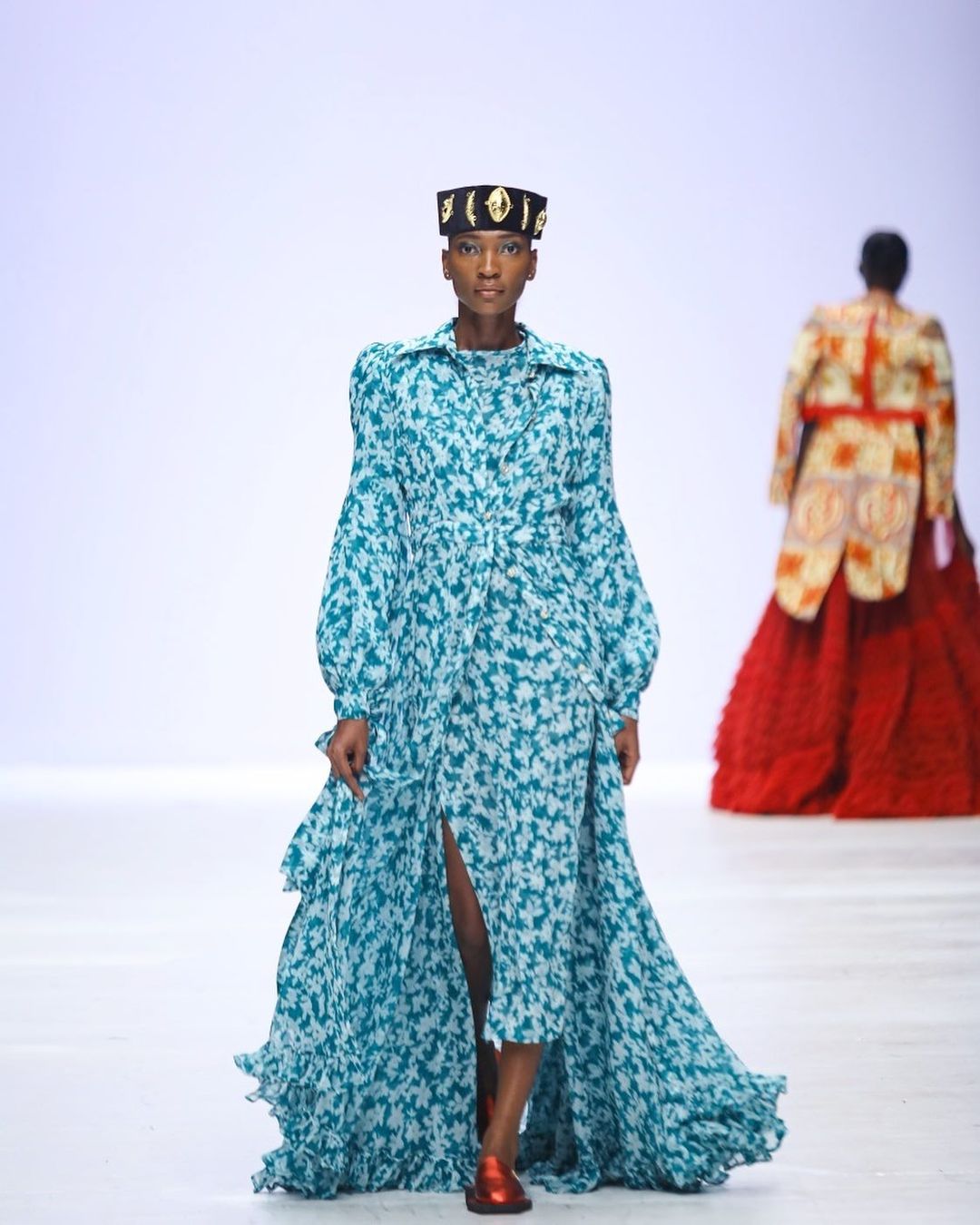 Tia Adeola
Tia Adeola's collection was inspired by her love for her country, Nigeria, and featured a colour palette of green, white and black, as well as feathered trimmings, see-through fabrics and urban designs.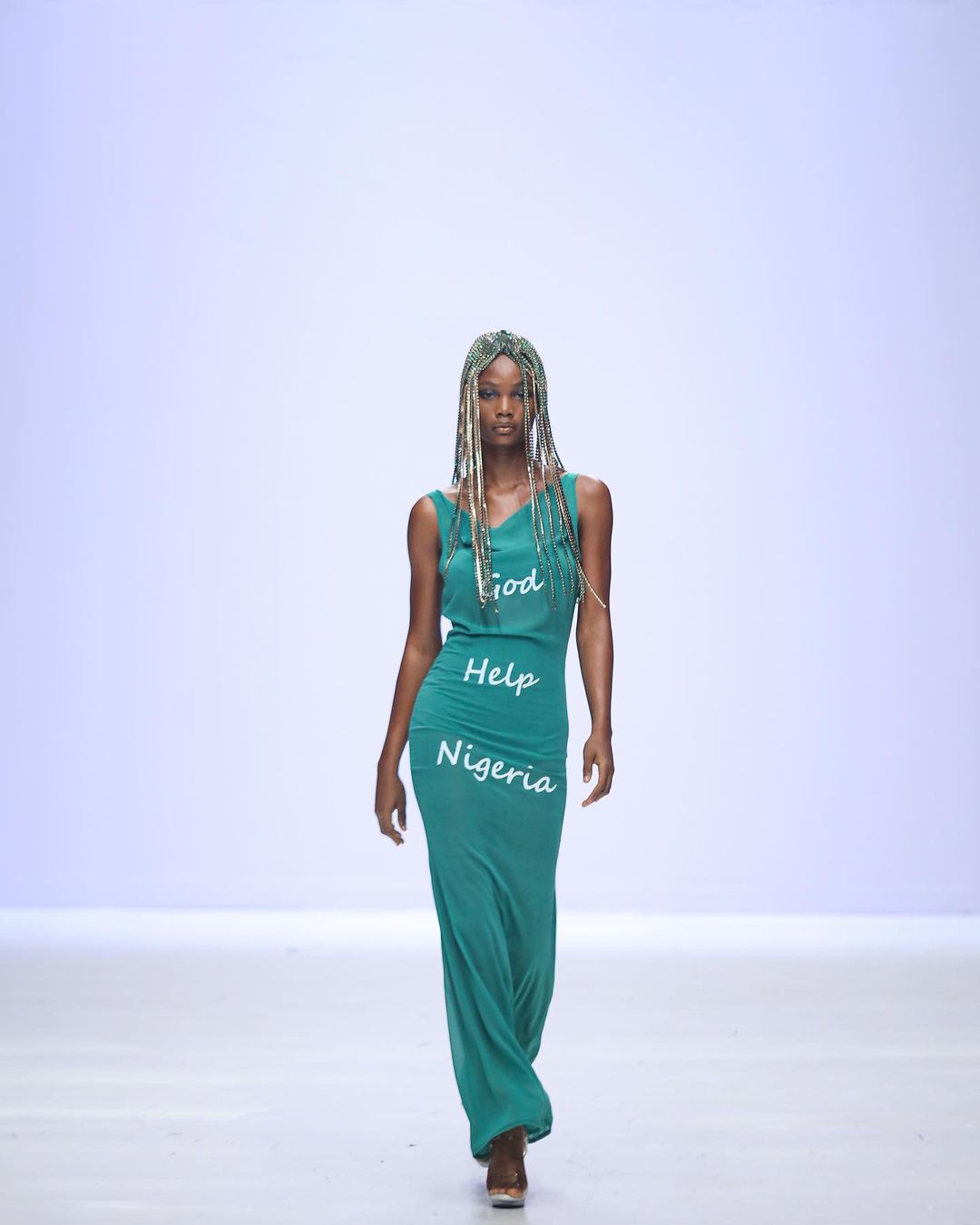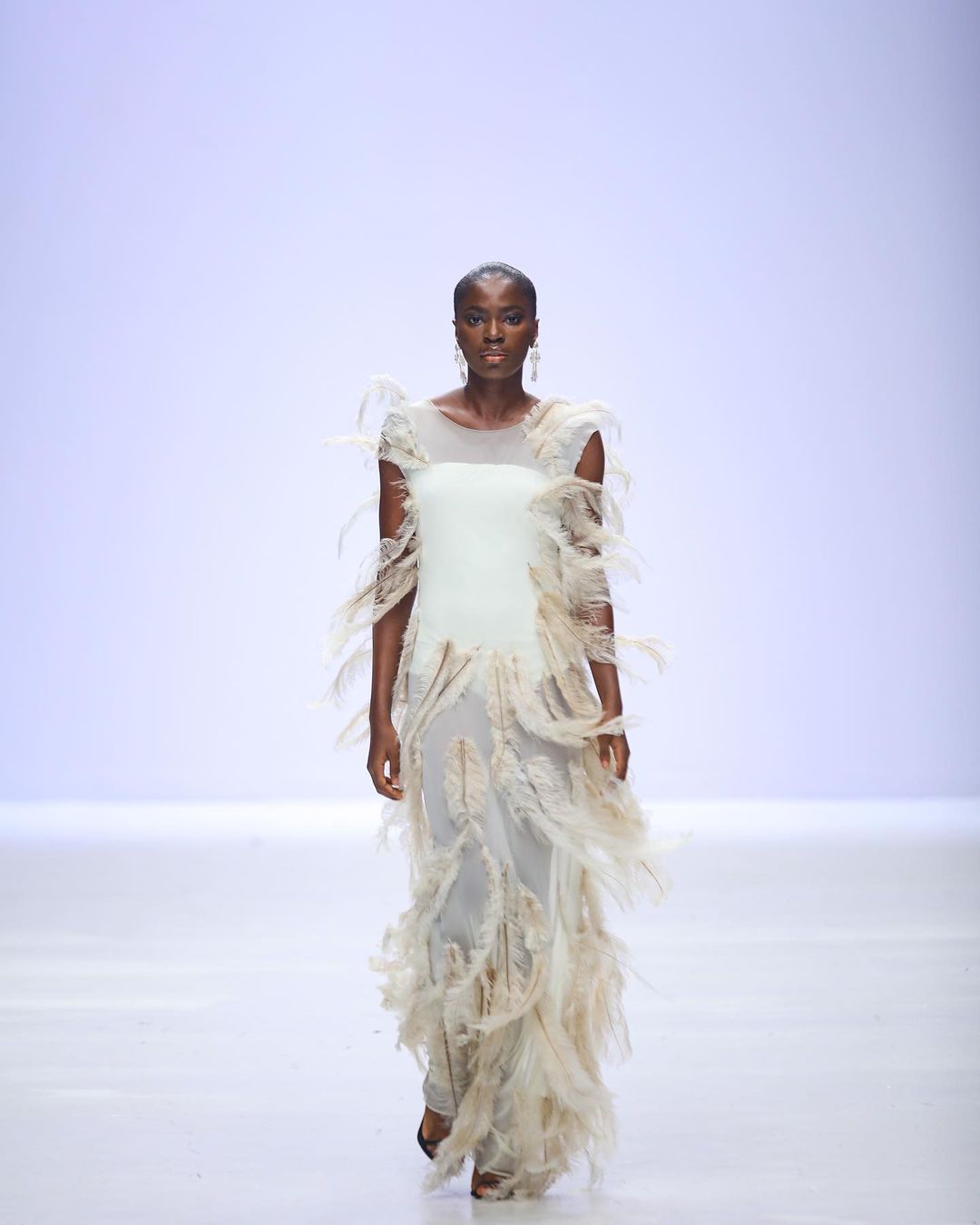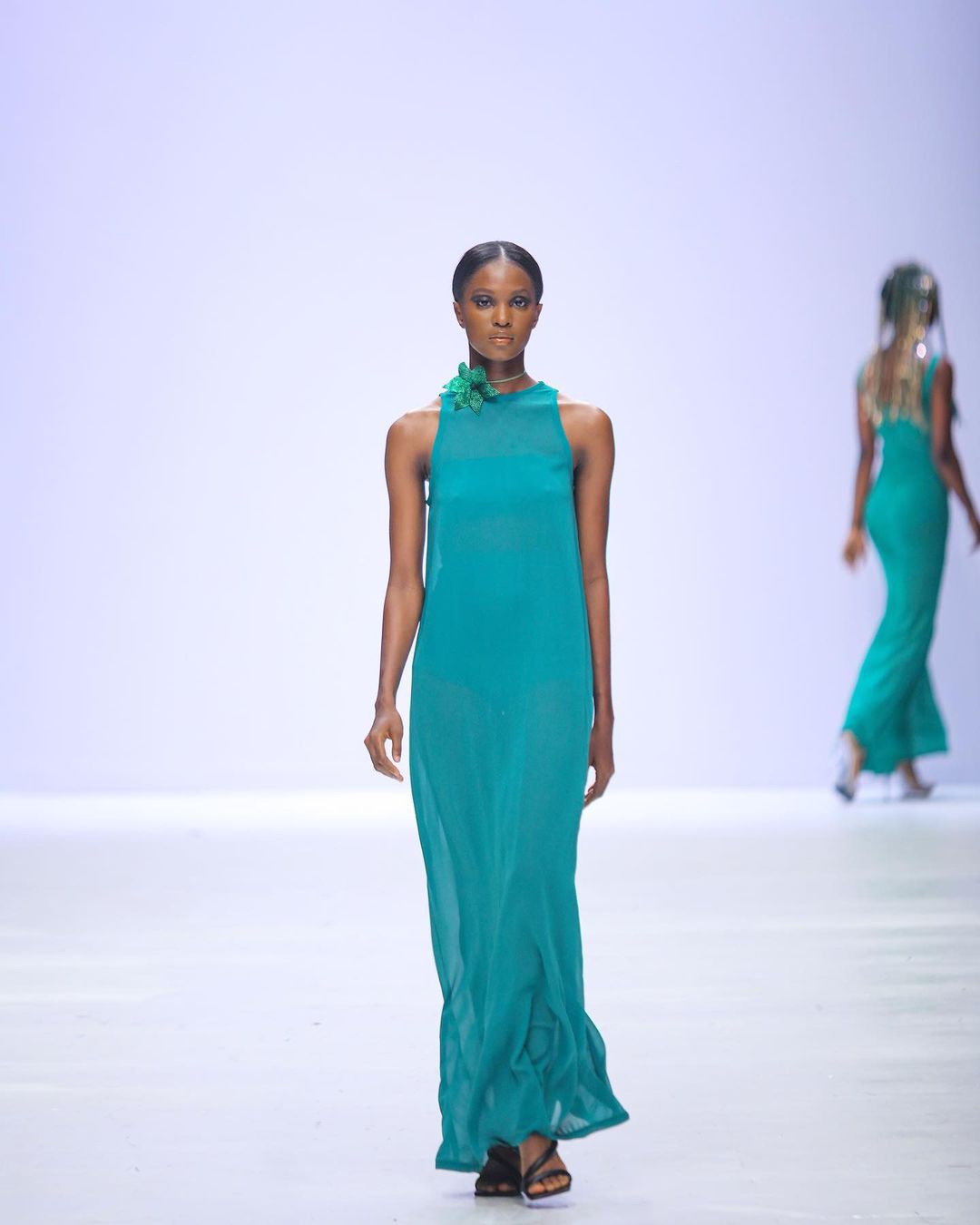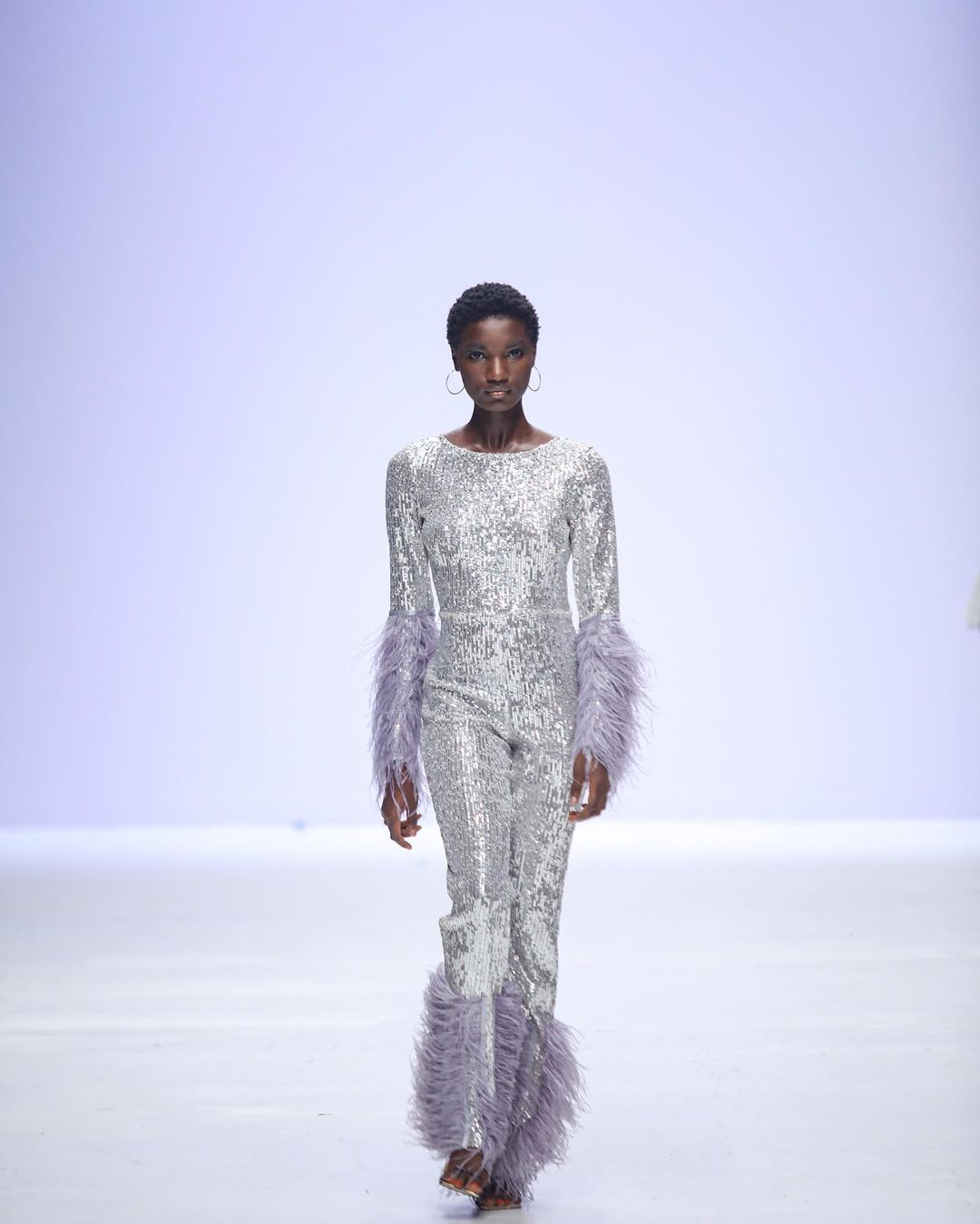 Metakay
Metakay's collection combined the brand's signature Canadian lattice smoking and bold designs with a pop of colour on modern feminine silhouettes.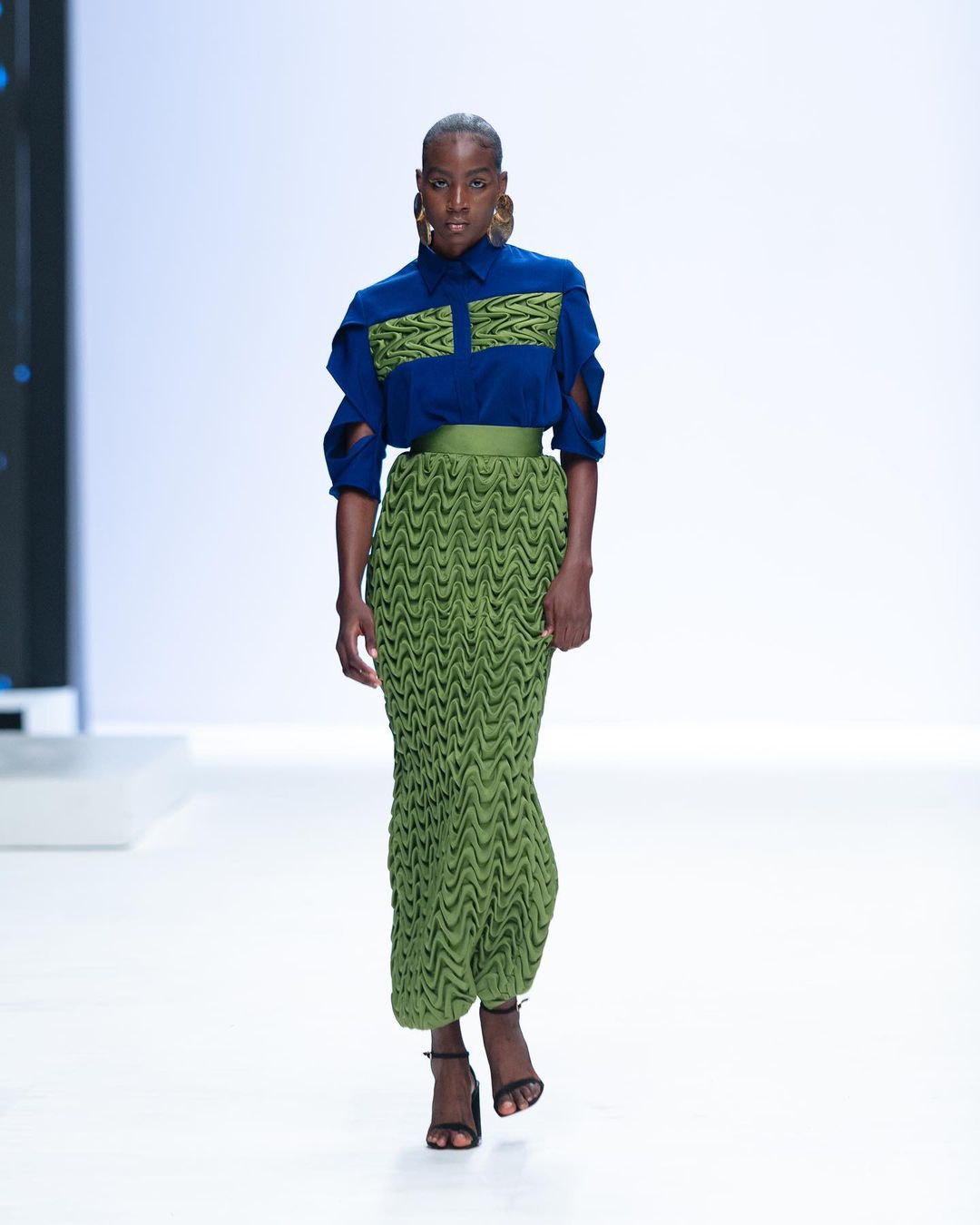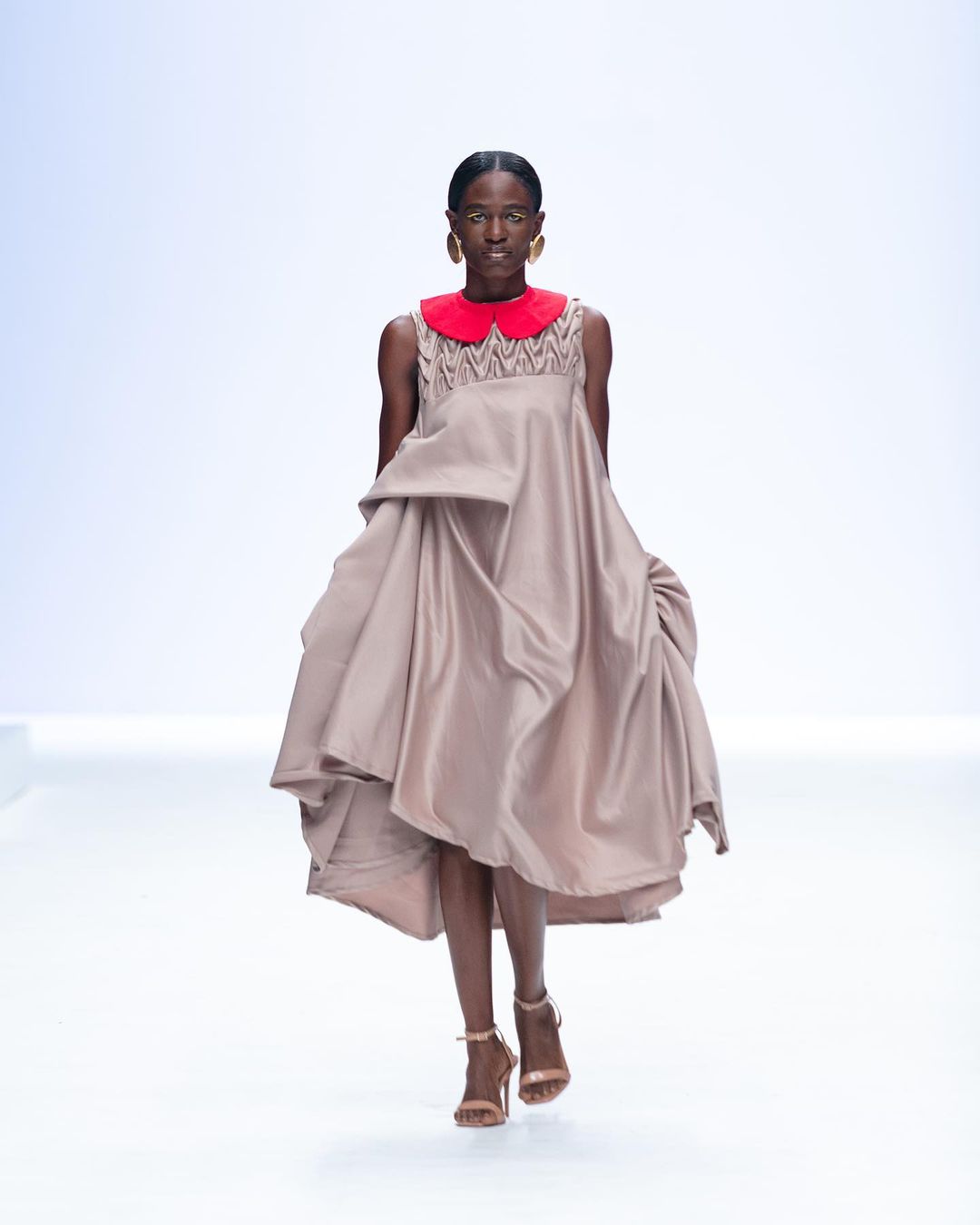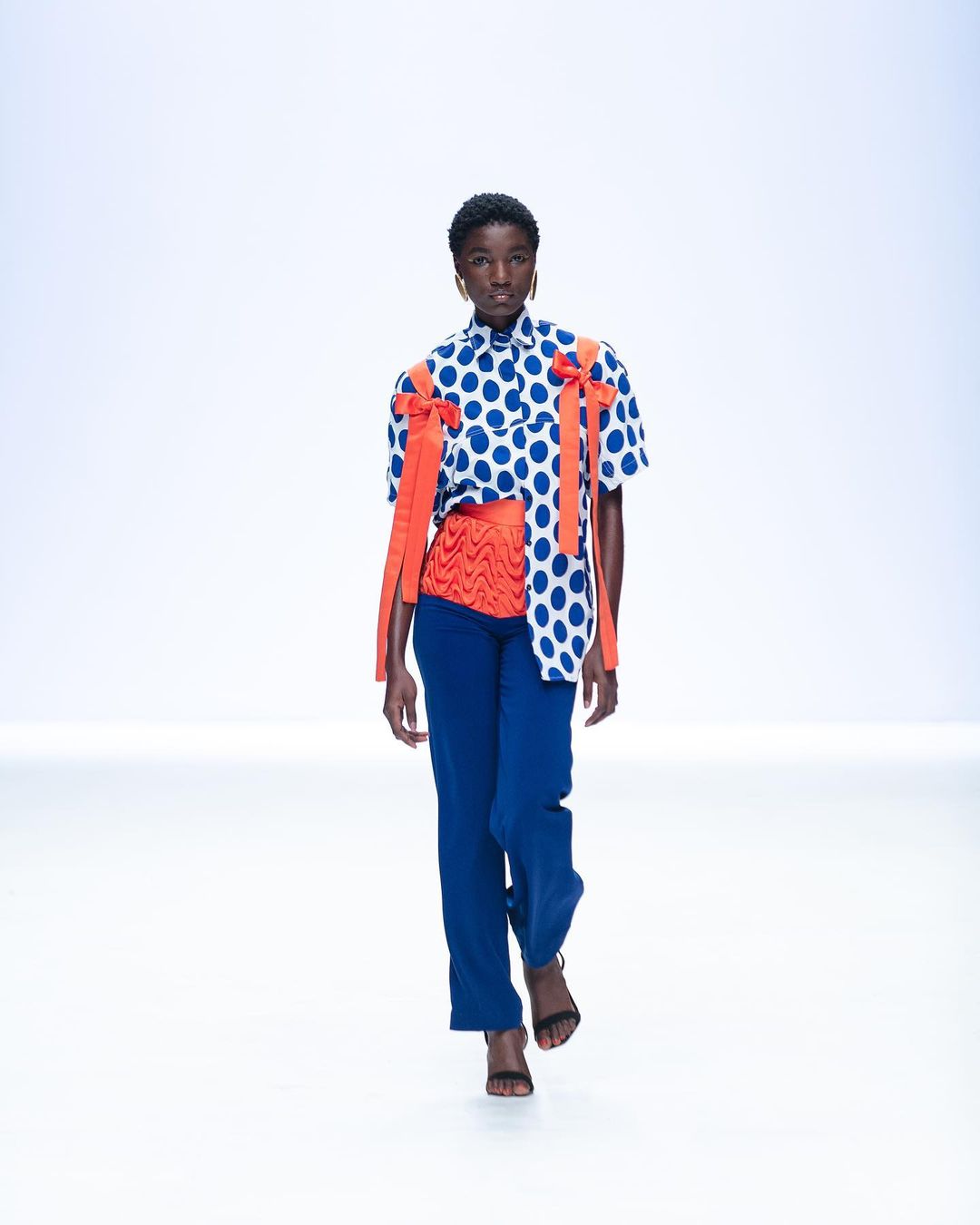 Odio Mimonet
Odio Mimonet is a Lagos-based fashion brand known for its exquisite made-to-measure pieces and a select ready-to-wear line. They are well-known for their creative use of Ankara and other indigenous West African fabrics. Odio Mimonet's creative director and driving force, Odion Oseni, draws on a true love of art to create pieces for the everyday woman that are wearable and unique. She wants her designs to "reflect the beauty of the feminine form" and "ensure that every Odio Mimonet piece will be a classic for decades to come."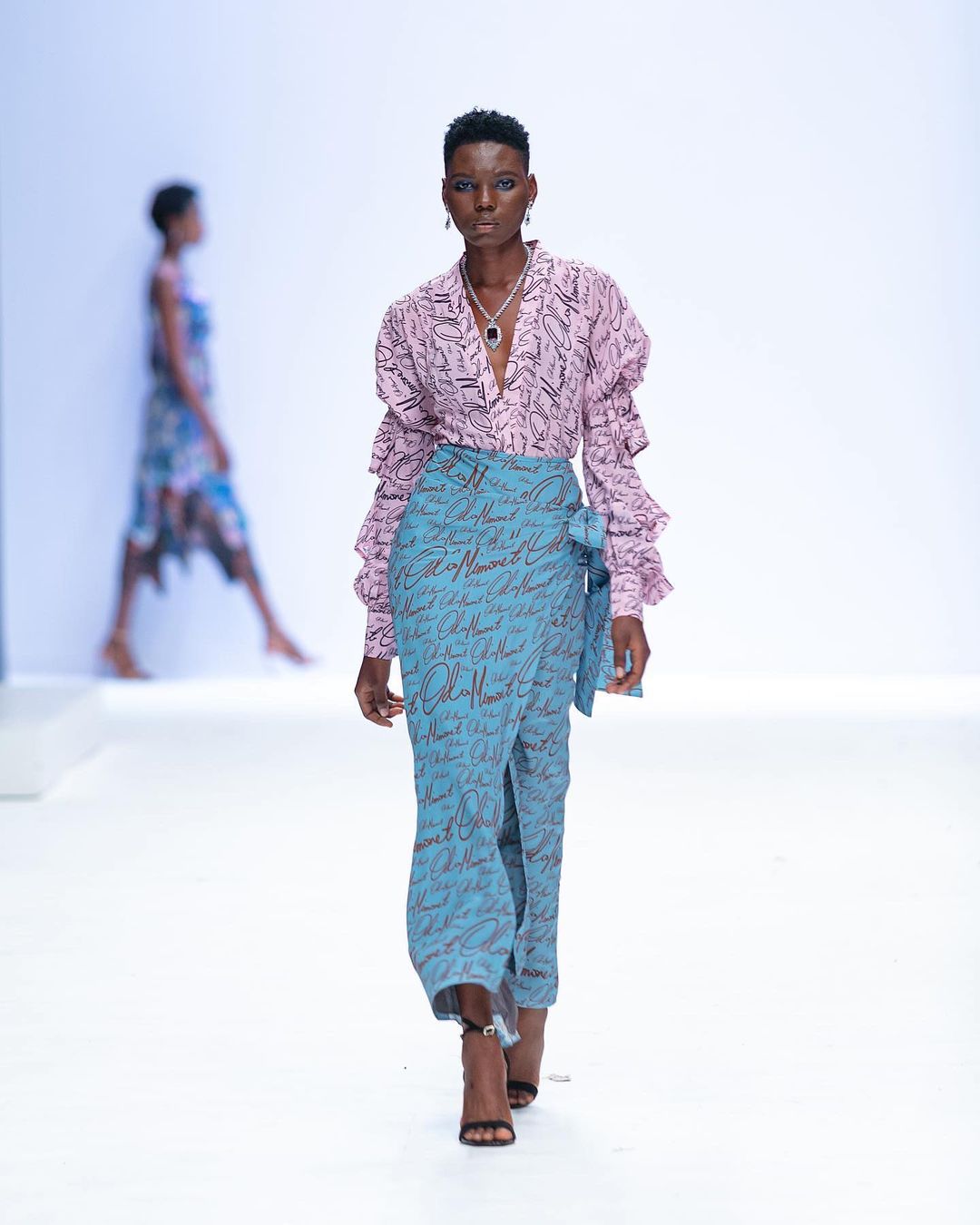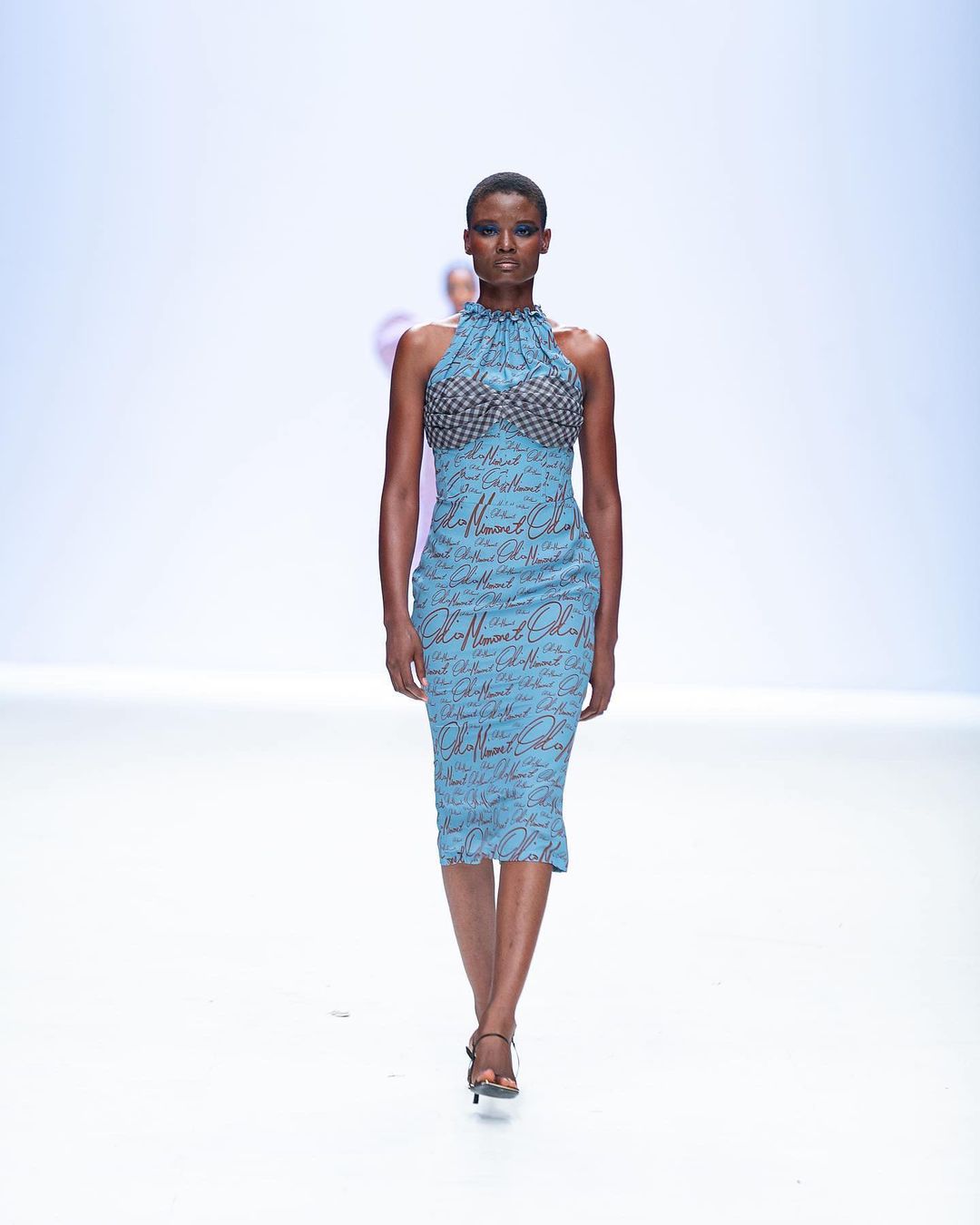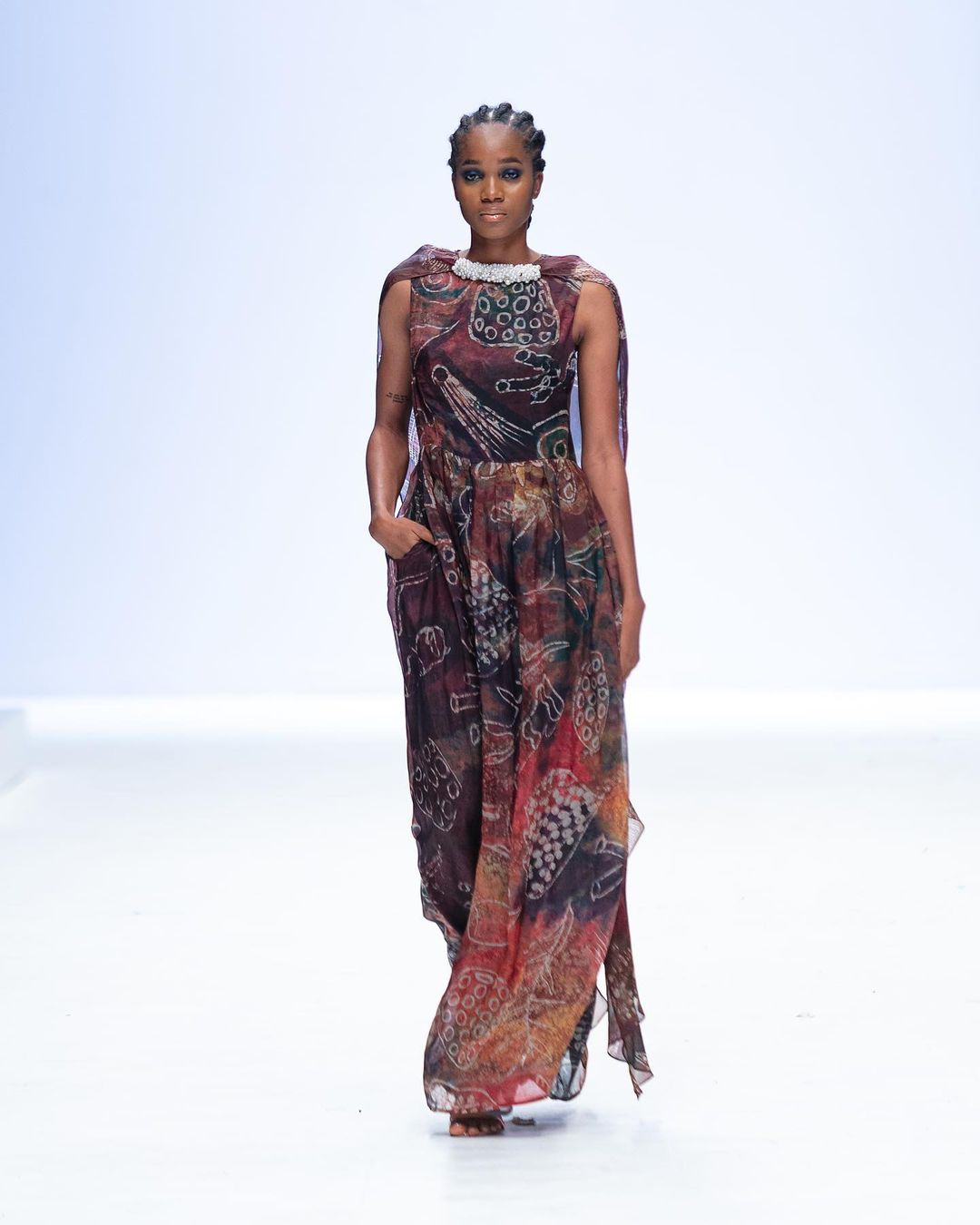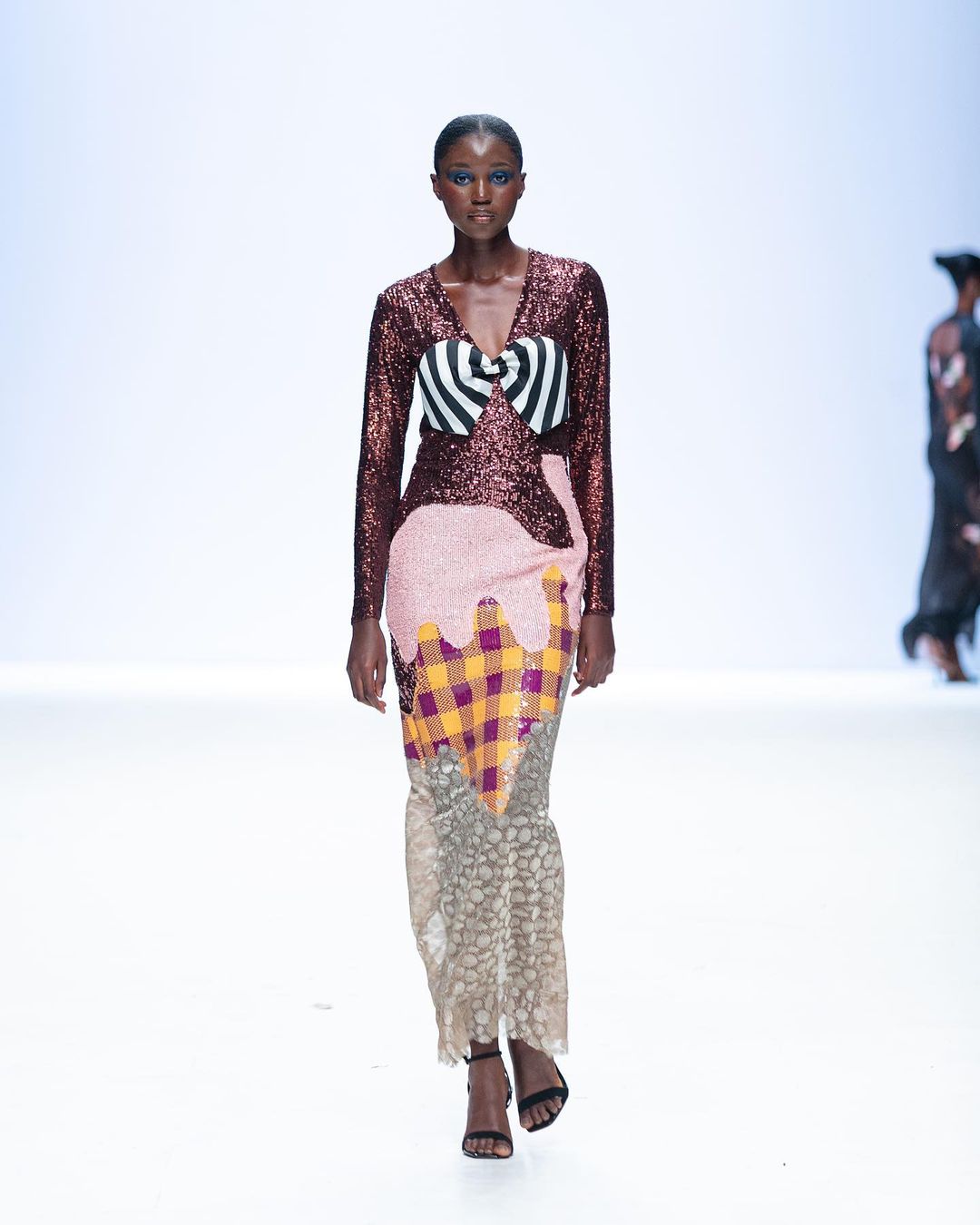 Banke Kuku
Banke Kuku was founded in 2011 as a result of Banke's commitment to, and creativity in, fusing West African and Western eclectic inspirations to create intricate and one-of-a-kind designs and textiles.
Banke Kuku draws on her cultural heritage to create one-of-a-kind patterns and textiles that are vibrant and textured. Her signature prints are intricate and luxurious, emblazoned on silken fabric, and include Adire-inspired splatter designs, animal prints, and leaf motifs. The fusion of cultures creates a sense of modern Africa with an aesthetic design that is a vibrant kaleidoscope of colour and vibrancy. The brand, which is based in the heart of Lagos, Nigeria, sells a variety of luxury loungewear and lifestyle items. Each piece depicts a distinct African story.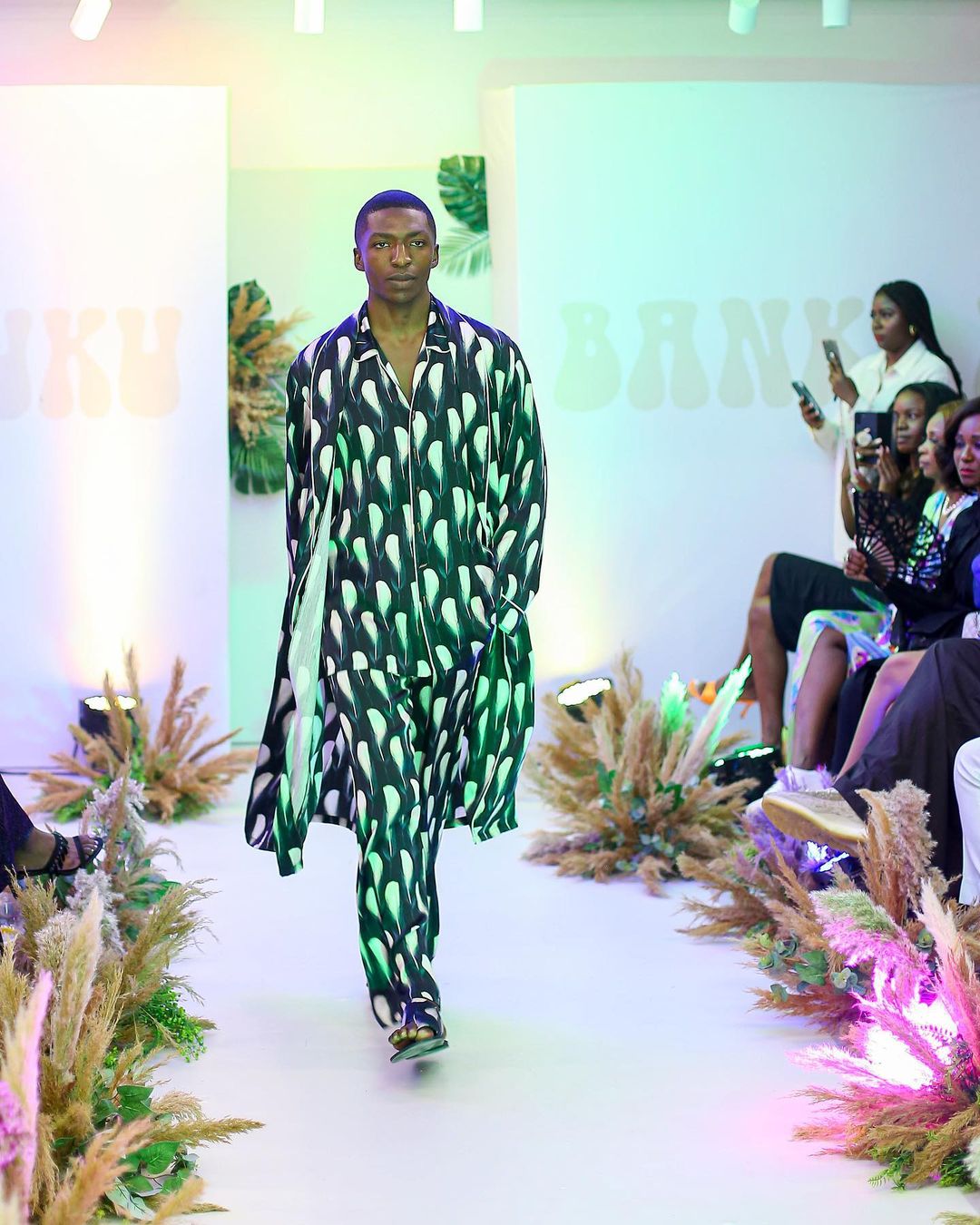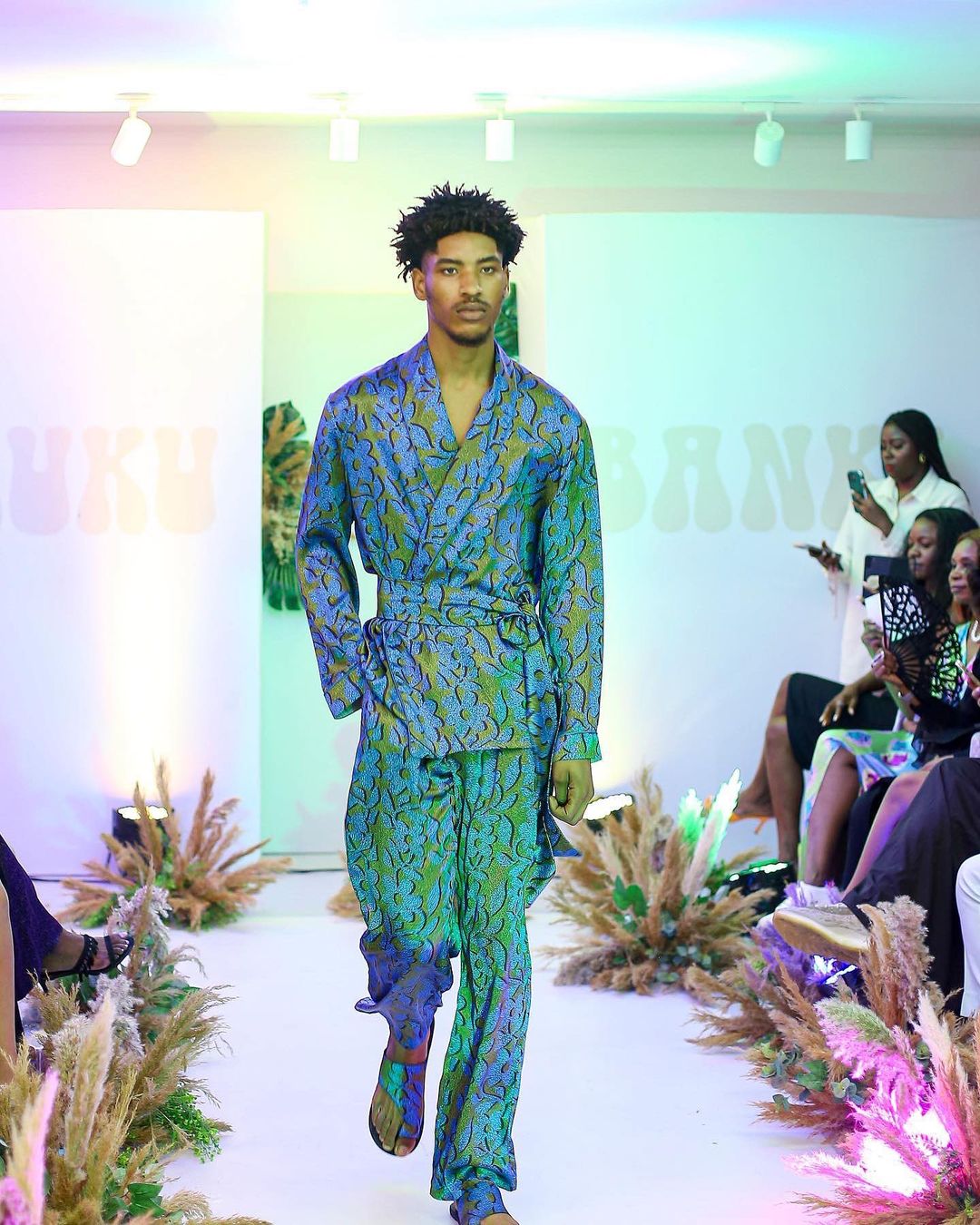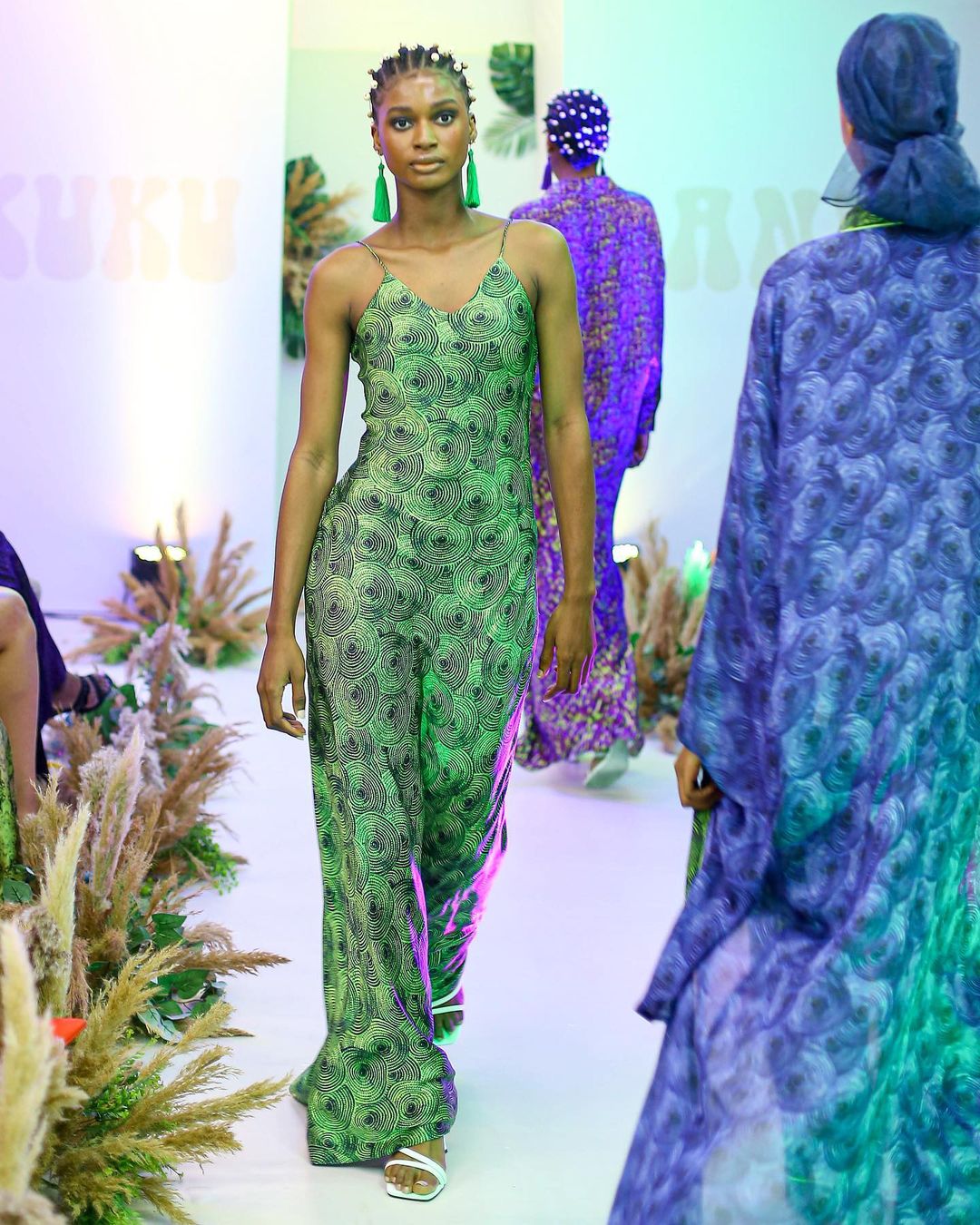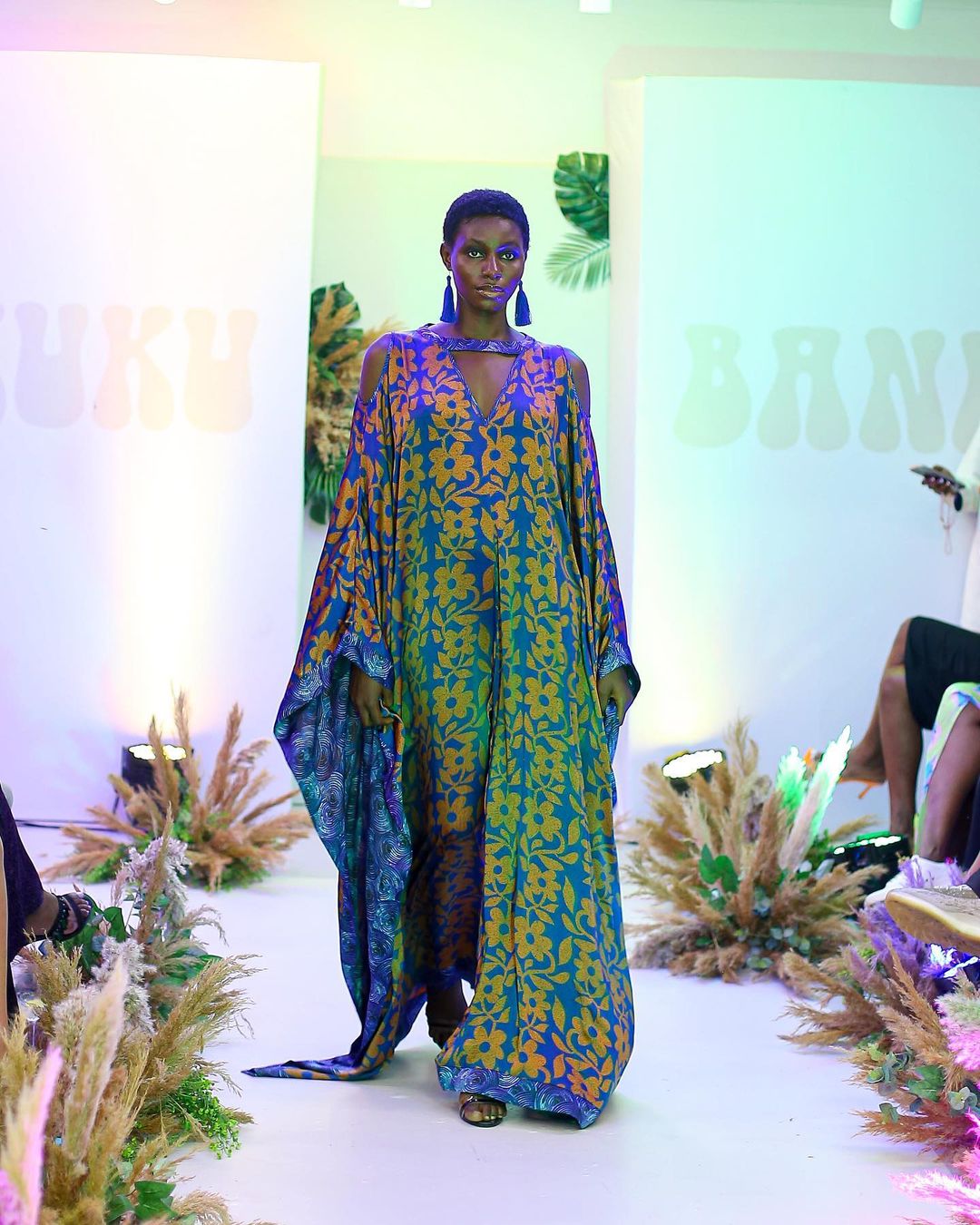 Imad Eduso
The Imad Eduso Collection was an exploration of a perfectly curated wardrobe for the different seasons of life. Fine cutouts, tweed, fluorescent fabrics and sequins with wool details on the hems were featured in a sea of green, blue and pink.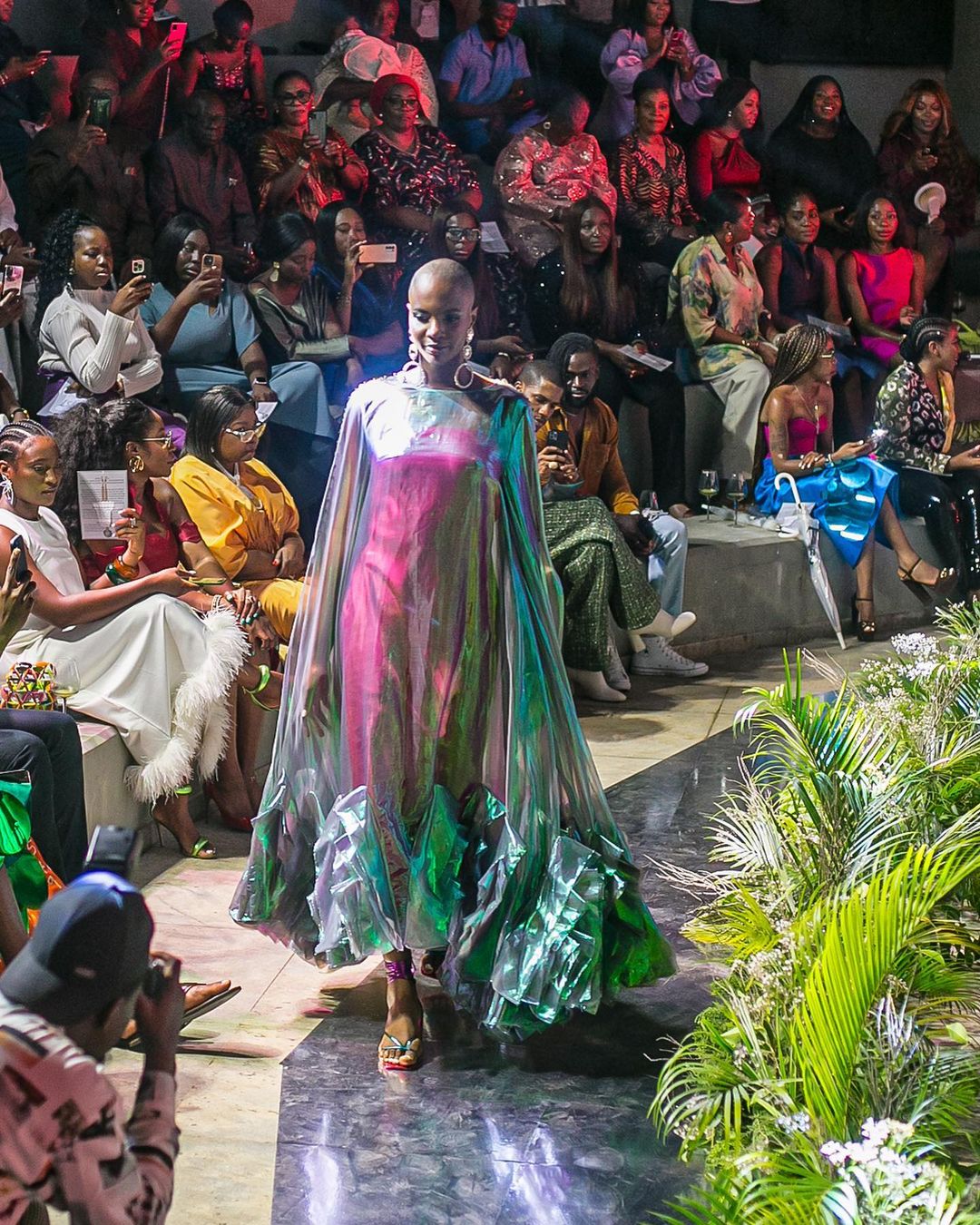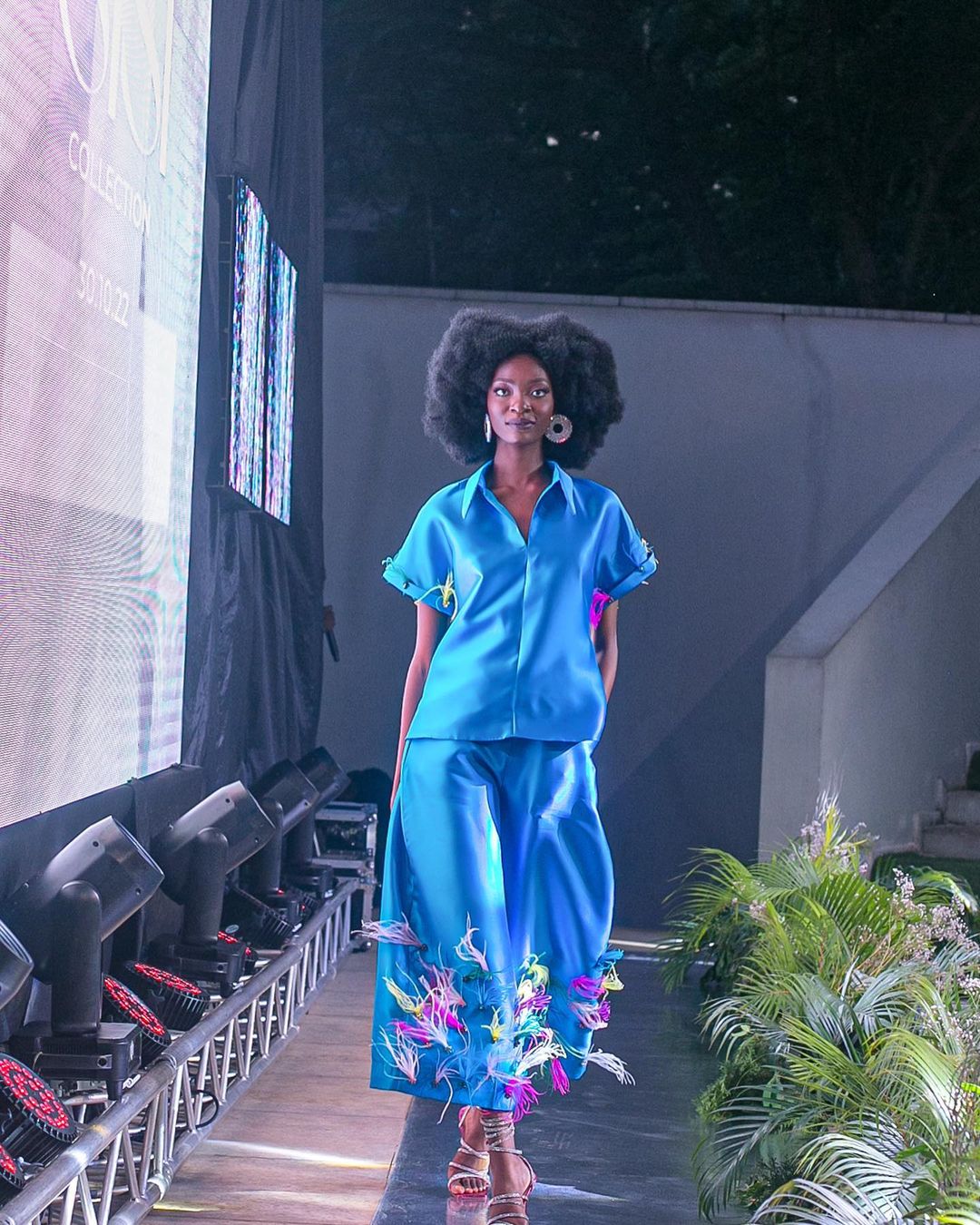 Babayo
Babayo's debut runway collection included pieces made from locally sourced and produced fabrics like Mudukare, Aso-Oke, Adire, and Funtua cotton. The collection includes pieces in a variety of shapes and styles to highlight the female form. The clothes were adorned with the brand's signature Fulani embroidery, feathers and the Maiduguri-made Bama cap.