We all love Afrobeats. We have our favourites; whether you are a fan of Burna Boy, Wizkid, or Davido, the love remains. What makes Afrobeats the sound it is today, and who created it? Is it solely a Nigerian sound or is it an African sound? Who is the best Afrobeats artiste? Let's find out.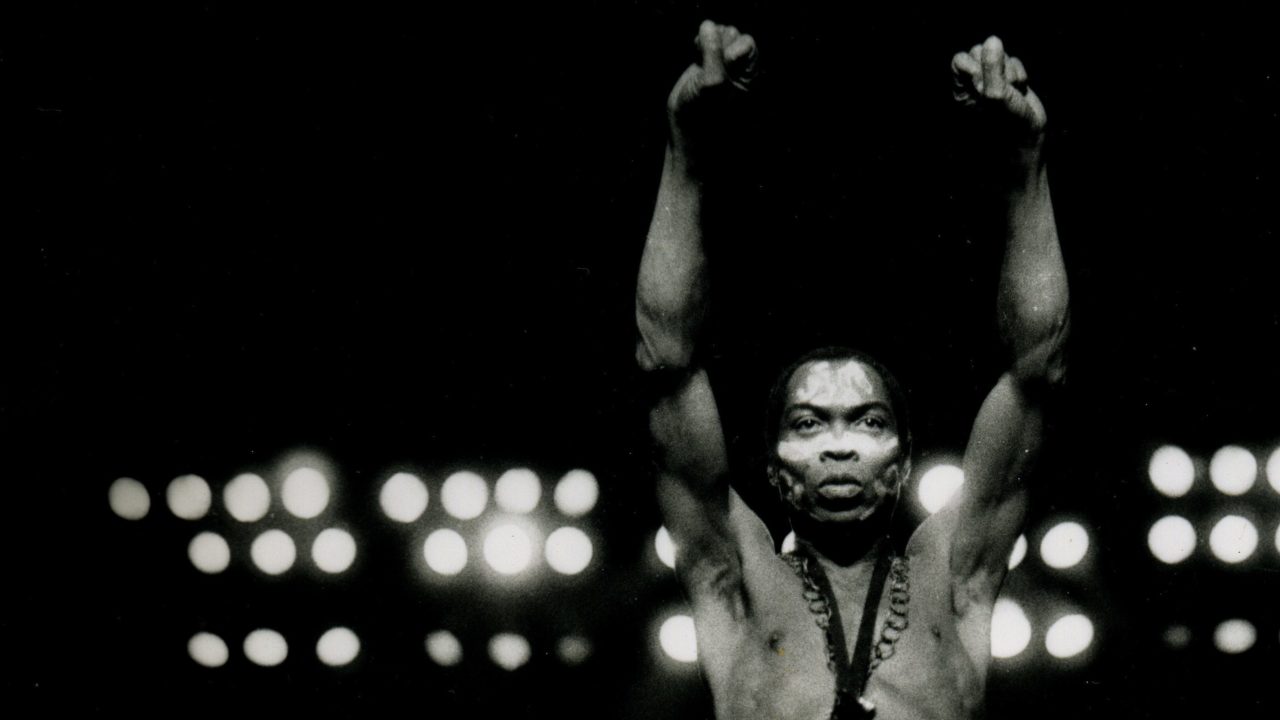 To understand Afrobeats, you need to know the difference between Afrobeats and Afrobeat.  Afrobeat is an infusion of American jazz and soul with African beats; on the other hand, Afrobeats is a blanket for songs coming out from Nigeria and Ghana (however, not limited), which compresses genres like Highlife, Naija beat, Juju, Dancehall, and Soca. Afrobeat, established by Fela Kuti, is usually sung by a band, with political statements in its lyrics, using African languages. Afrobeats is a bit looser.
Afrobeats did not start with "Essence" or "Fall," so how did it all start? Afrobeats began in the early 2000s in Nigeria, Ghana, and the United Kingdom. Although, there were songs in the late 90s that can be categorised as Afrobeats today. Plantashun Boiz, Remedies, and Trybesmen were the beginning of Afrobeats. These groups fused western R&B, Hip-Hop with local melodies. They were the first set of people to gain traction and a local audience within the music space, opening the way for other artistes.
I cannot mention everyone who has contributed to Afrobeats; that does not take away their contributions or importance. Afrobeats is the new wave, and it took some visionaries who dared to embrace a different sound to create some structure that moved Afrobeats forward in its early stage. People like Obi Asika, Oluwaforijim Adewale Amu (DJ Jimmy Jatt), Odafe Asiemo (Daddy Showkey), Abdulrasheed Bello (JJ Skills), and Ayo Shonaiya.
Afrobeats has a way of making you dance, or making the listener vibe to its melodies. Some of these dances have helped to popularise Afrobeats to what it is today. Azonto by Fuse ODG made Afrobeats more popular in the U.K, Kukere by Iyanya, Alkayida by the Ghanaian artiste Guru, and Davido's Skelewu. These dances had an impact on pushing and promoting Afrobeats. Today we see people from different continents doing the Legwork, Shakwu Shakwu, and Gwara Gwara dance.
Afrobeats seems to be everywhere now. At one point, it wasn't even considered a genre and was called different things in different parts of the world and Africa (it still is). Some shows on TV and Radio helped to promote this beautiful genre of music.
Abas Abayomi Tijani (DJ Abass) is one of the people who made African music heard through his show on Ben TV, Intro Live Show, which showcased African Music and artistes, and so did Music Africa, which helped set Afrobeats on the path it is on today, before MTV base, Hip TV, Soundcity, Trace Urban, and Choice F.M.
DJ Abrantee was another pioneer influencer of the Afrobeats sound.
Many African artistes lay the necessary foundations with their choice of sound, experimentation, and dedication to making Afrobeats heard, producing smash records that put Afrobeats on the map.
Fela Kuti created Afrobeat, which created the possibility of Afrobeats; his contribution remains unmatched. In the early 2000s when Afrobeats was just beginning, Plantashun Boiz, Remedies and Trybesmen were the early pioneers of Afrobeats. Then a fresh set of artistes: Dbanj, Don Jazzy, PSquare, Dagrin, 9ice, Olu Maintain, and Banky W, to mention few, took the sound to a new level. Another generation of Afrobeats artistes like Wizkid, Davido, Olamide, Kcee, Wande Cole, Burna Boy, Tiwa Savage, Niniola, and Mr. Eazi made monumental strides in the genre before the new wave of artistes, Fireboy, Tems, and Joe Boy, to mention few, continued to carry the torch. These artistes came at different intervals and have made Afrobeats what it is today.
Some songs helped change the course of Afrobeats, gaining the genre more awareness. Songs like D'banj's "Why Me", "Gongo Aso" by 9ice, "Yahooze" by Olu Maintain, "One Dance" by Drake, Layla, and Wizkid, "Skin Tight" by Mr. Eazi, "Jonny" by Yemi Alade, and more recently "Ye" by Burna Boy, "Essence" by Wizkid featuring Tems, "Already" by Beyonce, "Peru" by Fireboy, and "Love Nwantiti" by Ckay.
The music videos of Afrobeats also played an important part in pushing and promoting Afrobeats, from modern-day "Fall" or "On the Low" videos to 2face's "African Queen" and Psquare's "Do Me."  Afrobeats videos have evolved and contributed immensely to the growth of Afrobeats, from industry greats like DJ Tee, Phillip Trimnell, Uzodima Okpechi, and Ayo Shina Adediji to the modern-day greats like Clarence Peters, T.G Omori, and Unlimited LA.
Women also contributed to promoting Afrobeats and are sadly seen mainly for their sex appeal. Women have been in the movement of Afrobeats since its inception, acting as video vixens, stylists, and even artistes.
The Headies Awards
The Headies Awards was the first music award show to recognise Afrobeats artistes, giving them more confidence while promoting the music industry.  The role of Headies in the music industry has been vital. It is a shame that it is not given much reference and relevance in today's music scene, as top Afrobeats artistes all have their eyes on other awards like The Grammy and BET awards. There have been some accusations that the Headies 0Aawards have been influenced by individuals, which has made it lose its credibility and relevance. I believe Afrobeats artistes need to give more relevance and reference to the Headies Awards.
It is important to note that not every song from Africa is Afrobeats. Afrobeats serves as a blanket to the different subgenres of African music – sub-genres like PonPon, Banku Music and Azonto. There are also different derivative genres like Afro-Fusion, Afro-Swing, Afro-House, Afro-Soca, Bakoso, Afro-Trap and Alte.
Afrobeats, as a name, is not generally accepted, as some African artistes prefer to call it something else. I believe artistes should be at liberty to call their craft whatever they want it to be. Afrobeats, as a name, stands to unify the sound coming from Ghana, Nigeria, and other African countries. Afrobeats, in my opinion, is bigger than one person. Afrobeats is African, created in Africa by Africans. The next time you hear an Afrobeats song (the five-beat pattern), hold your head high; that is part of Africa's contribution to the world, and if you love and support it, that is your contribution to the world. Afrobeats is the new wave and it is here to stay.