MOHAMMED AUWAL MUAZU (ahausu , twani)
This content creator/blogger @hausaa_fulanit is very popular in the north. He covers everything from fashion brands social Issues and also runs an NGO helpina people in need.
Mohammed Auwal Muazu is from Gombe state, but he was brought up in Kaduna state Growing up as a young man, his parents encouraged him to do what inspired him. He enjoys being creative and associating with people from all walks of life. This taught him a lot, as he came to learn anoldione
Asked what inspired him to start his Instagram page and what informed the name @hausaa fulani, he says Nigeria has over 250 ethnic groups with different backgrounds and would like to promote peace and unity among the diverse people or Nigerla According to him, Hausa-Fulani page focuses on promoting our norms and values to the world, trying to bridge the gap between the southern, western and eastern part of the country, and let ting the world know that we have exposure. And as a young entrepreneur, he believes in professionalism, focus and helping people in need.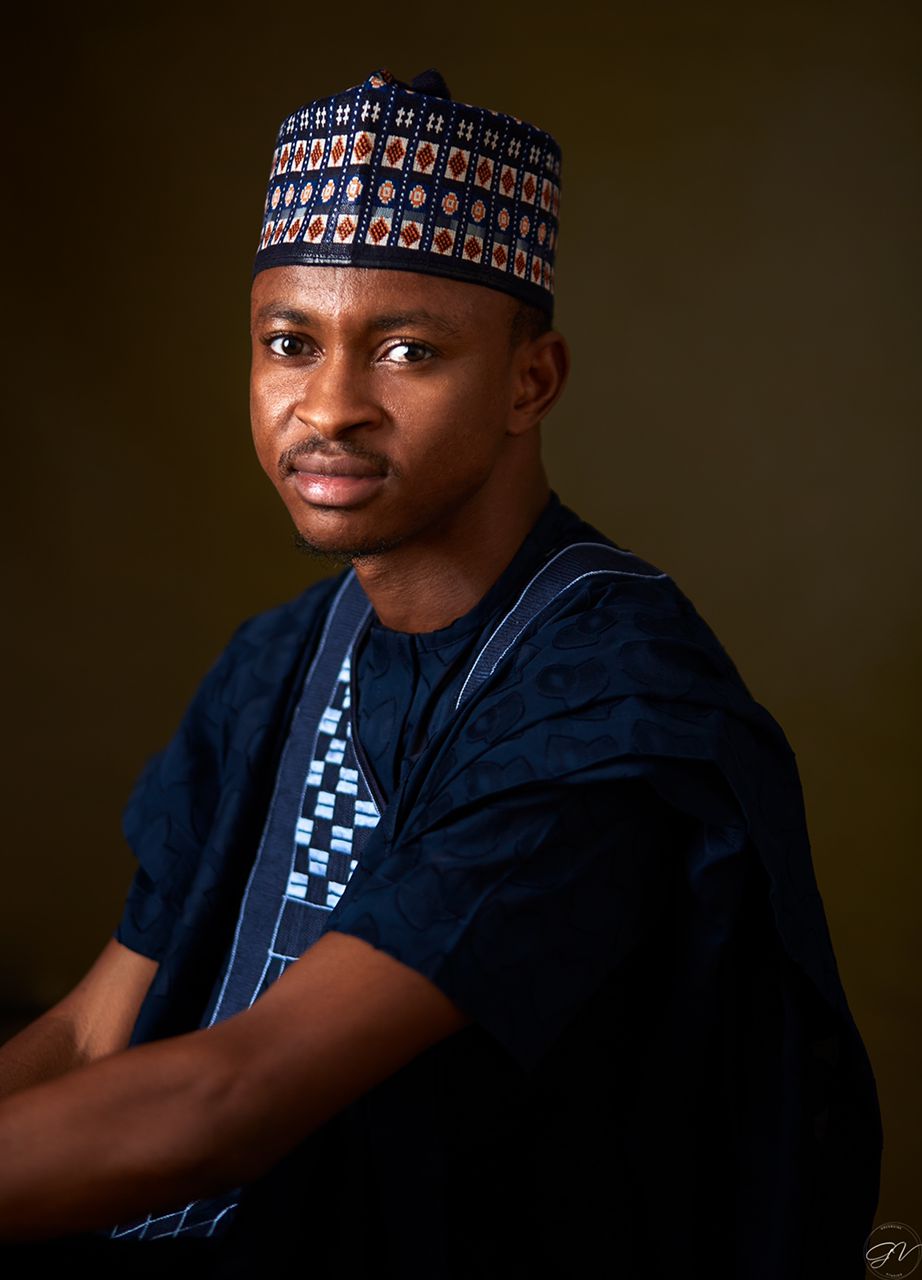 2.  What made you decide to become a blogger and how did it all begin?
I became a blogger because I wanted to leverage the huge opportunity the internet offers to reach more people and help the voiceless tell their stories to the world.
I kicked off on this journey about a decade ago. At the very early stage, it was majorly for publicity and online outreach geared towards promoting northern culture and practice.
Just like most bloggers out there, I identified a niche, target audience and covered stories that affected them. The growth wasn't instant but with consistency, it came.
Eventually it became a melting point for news, opinion pieces, marketing and open platform discussions geared to treat stereotypes, misconception, misinformation, creativity, entertainment and more in Arewa.
So far, it has gained me a wealth of business knowledge, financial advantage and equally placed me in a position of digital and social relevance in the northern social media space.
I also appeal to diverse groups and divides of the nation and this has expanded the audience base, applause and exposure.
2.  One of your goals in starting the Hausa Fulani blog was to show off northern Nigeria to Nigerians and the rest of the world; have you achieved that, and do you feel you need to do more?
Absolutely! I have showcased Northern Nigerians with prospects and those who thrive excellently in various professional fields across the world.
There is an impressive rate of increase in the number of northern Nigerians who are exceptionally remarkable for one thing or another and it's almost a challenge to keep track of every one of them.
Have I achieved the goal? Well, I'll say I'm on the path of doing so and will only see my efforts double and even triple subsequently.
And yes, I do feel the need to do more because the potential of the north is yet to be showcased and explored to a considerable percentage.
Hausa Fulani is on a path to help ease that process.
3.  Online trolling has become a problem for bloggers and public figures; have you encountered any? And what advice would you give them?
Trolling has become so rampant and basically a social media norm, it's difficult to go a day without encountering one. I always encounter them on a regular basis.
It's one of the many possibilities of high engagement content. But also, it only matters as much when you pay attention to it. They're just words of people who have no power over you aside from the alphabets on the screen. I don't let them get to me.
It's better to give more energy to the positive comments than the negative ones.
And for the trolls, I'll tell them to find more happiness in things outside social media.
4.  What is a day like for Hausa Fulani?
 Everyday is a challenging day. Some busier than others but the most important part of managing it is planning.
I schedule my tasks at the beginning of the day and adjust for days where I have extra activities.
5. What tips would you give to an aspiring blogger?
Every aspiring blogger should identify and understand who his/her target audience is and what they like. Be consistent, engaging and believe in your strengths.