1. Dr. Ngozi Okonjo-Iweala
The World Trade Organisation's (WTO's) 7th director-general is Dr. Ngozi Okonjo-Iweala, the first female and first African to hold the position. Her term in office will end in 2025. She has almost 40 years of experience working in Asia, Africa, Europe, Latin America, and North America as a global finance expert, development economist, and professional in international development. A former chair of the Board of Gavi, the Vaccine Alliance, Dr. Okonjo-Iweala has served on the boards of Twitter Inc. and Standard Chartered Plc. She was selected as the World Health Organisation (WHO) Special Envoy for Access to COVID-19 Tools Accelerator and the African Union (AU) Special Envoy to mobilise international financial support for the battle against COVID-19. A good negotiator, she has mediated several agreements that have resulted in win-win outcomes. She is recognised as a trustworthy broker who can successfully forge consensus.
Okonjo-Iweala was the first woman to occupy both positions when she served as Nigeria's finance minister twice, from 2003 to 2006, and again from 2011 to 2015. She set herself apart by implementing significant changes that enhanced the efficiency of these two ministries and the operation of the legislative and executive branches of government. As a development economist, she worked for the World Bank for 25 years, eventually moving up to the number two position of managing director, Operations. Dr Okonjo-Iweala led her nation through numerous challenges, ranging from macroeconomic to trade, financial, and real sectors, throughout her time as finance minister.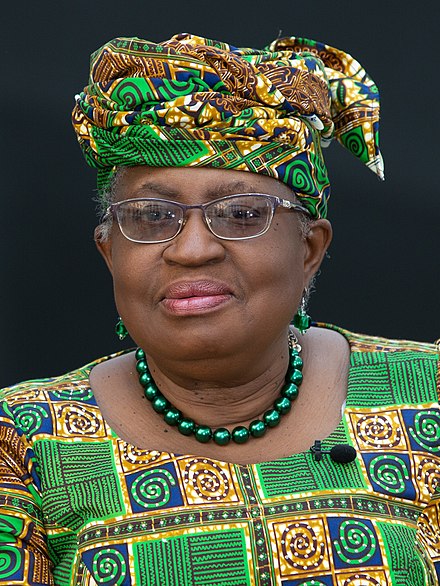 2. Dr. Akinwumi Adesina
President of the African Development Bank Group (AfDB) , Dr. Akinwumi A. Adesina, is sometimes referred to as "Africa's Optimist-in-Chief" and is generally praised for his inspirational leadership and zeal for Africa's transformation. Dr. Adesina, formerly Nigeria's minister of agriculture, won the first election to lead the African Development Bank Group on May 28, 2015. On August 27, 2020, he was unanimously elected to a second five-year term.
In 1981, Dr. Adesina earned a bachelor's degree with honours in Agricultural Economics from the University of Ife (now known as Obafemi Awolowo University) in Nigeria. At Purdue University in the United States of America, where he also earned a master's degree (1985) and a Ph.D. in Agricultural Economics (1988), Dr. Adesina won the Outstanding Ph.D. thesis prize for that year. Dr. Adesina's international career began when he was awarded the renowned Rockefeller Foundation Social Science Fellowship in 1988.
Dr. Adesina was a fearless reformer who, while serving as Nigeria's minister of agriculture from 2011 to 2015, completely overhauled the country's agriculture industry in just four years. Through the creation and implementation of a revolutionary electronic wallet system, which directly gives farmers discounted agriculture inputs at scale via their mobile phones, Nigeria was able to stop 40 years of corruption in the fertiliser sector during his administration. This electronic wallet system helped 15 million farmers within the first four years of its inception, fundamentally altering their livelihoods.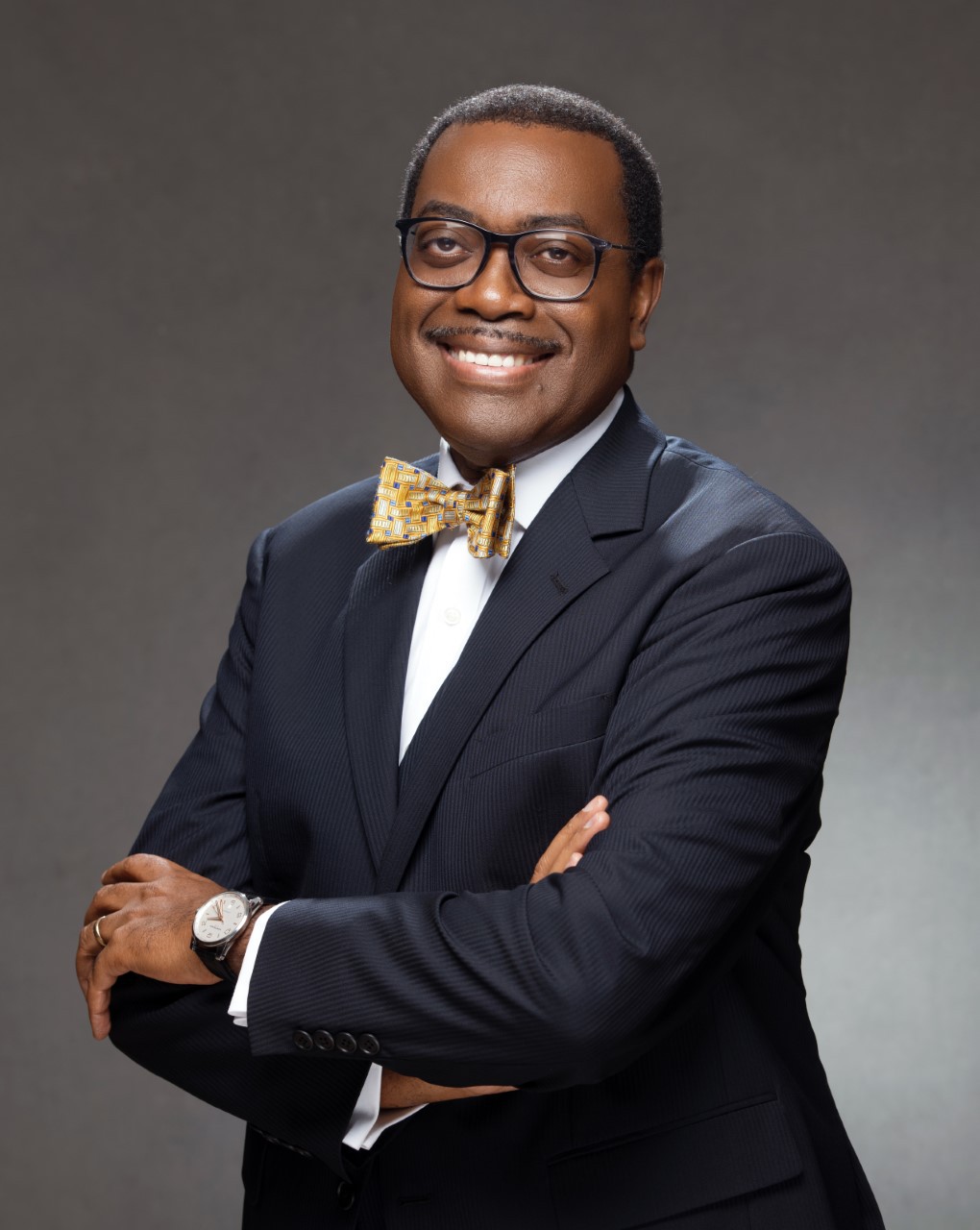 3. Amina J. Mohammed
Amina Mohammed is a Nigerian diplomat and international figure who holds the esteemed position of Deputy Secretary-General of the United Nations (UN). She had her humble beginnings in northern Nigeria from a Hausa-Fulani father and a British mother. She studied in Europe and returned to Nigeria. She worked at an architectural firm for 11 years on her arrival. She has chaired the Advisory Board of the United Nations Educational, Scientific and Cultural Organisation (UNESCO) Global Monitoring Report on Education (GME). In the Nigerian public sector, she has served under three Nigerian presidents. She was the federal minister of environment from November 2015 to February 2017 under President Muhammadu Buhari where she demonstrated her passion for sustainable practices and climate action.
Amina Mohammed was appointed by United Nations Secretary-General Antonio Guterres in 2017 as Deputy Secretary-General.
In her current role, she assists the Secretary-General in overseeing the UN's work and plays a key role in advancing sustainable development, gender equality, and other global issues.
Her ability to reconcile cultural, political, and economic differences has made her an influential voice in multilateral negotiations.
Amina Mohammed is recognised for her dedication to guidance and empowering young leaders, particularly women, in pursuing careers in diplomacy, politics, and sustainable development, all in addition to her official roles. Her impact extends beyond formal diplomatic circles, as she engages with civil society, academia, environmental conservation, and private sector partners to promote collective action towards a more inclusive and impartial world.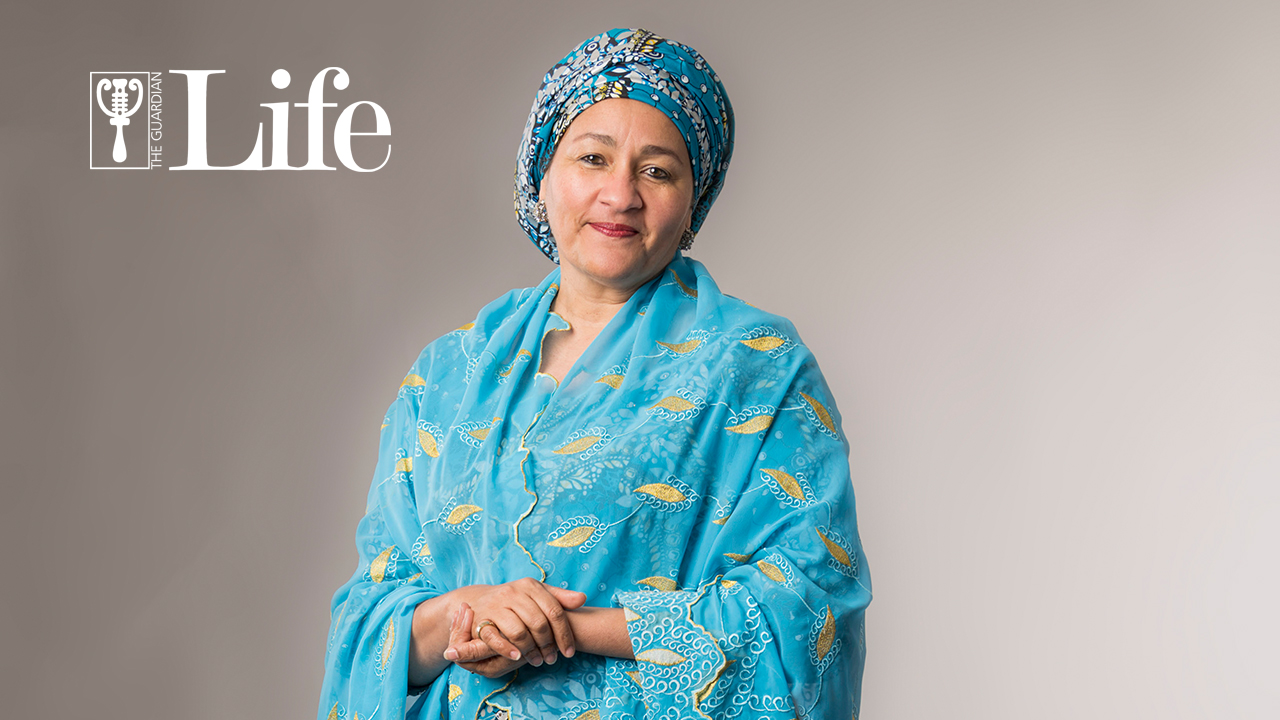 4. Benedict Okey Oramah
Nigerian economist and international finance expert, Benedict Okey Oramah, is most notably known for his role as the president and chairman of the Board of Directors of the African Export-Import Bank (Afreximbank), a pan-African multilateral financial institution created in 1993 with the support of the African Development Bank (AfDB) to promote and finance trade within and outside of Africa. Okey Oramah has a background in economics and international trade and finance and has been invaluable in supporting African businesses, international value chains and facilitating access to finance for developmental projects. His work has contributed to raising the profile of Afreximbank as a key player in fostering economic growth and stability on the continent. His expertise in trade, finance and commitment to promoting intra-African trade have made him known as a fundamental figure in the realm of African finance and development. Under his leadership, Afreximbank has been instrumental in providing financial solutions to promote trade, infrastructure development, and economic integration among African nations.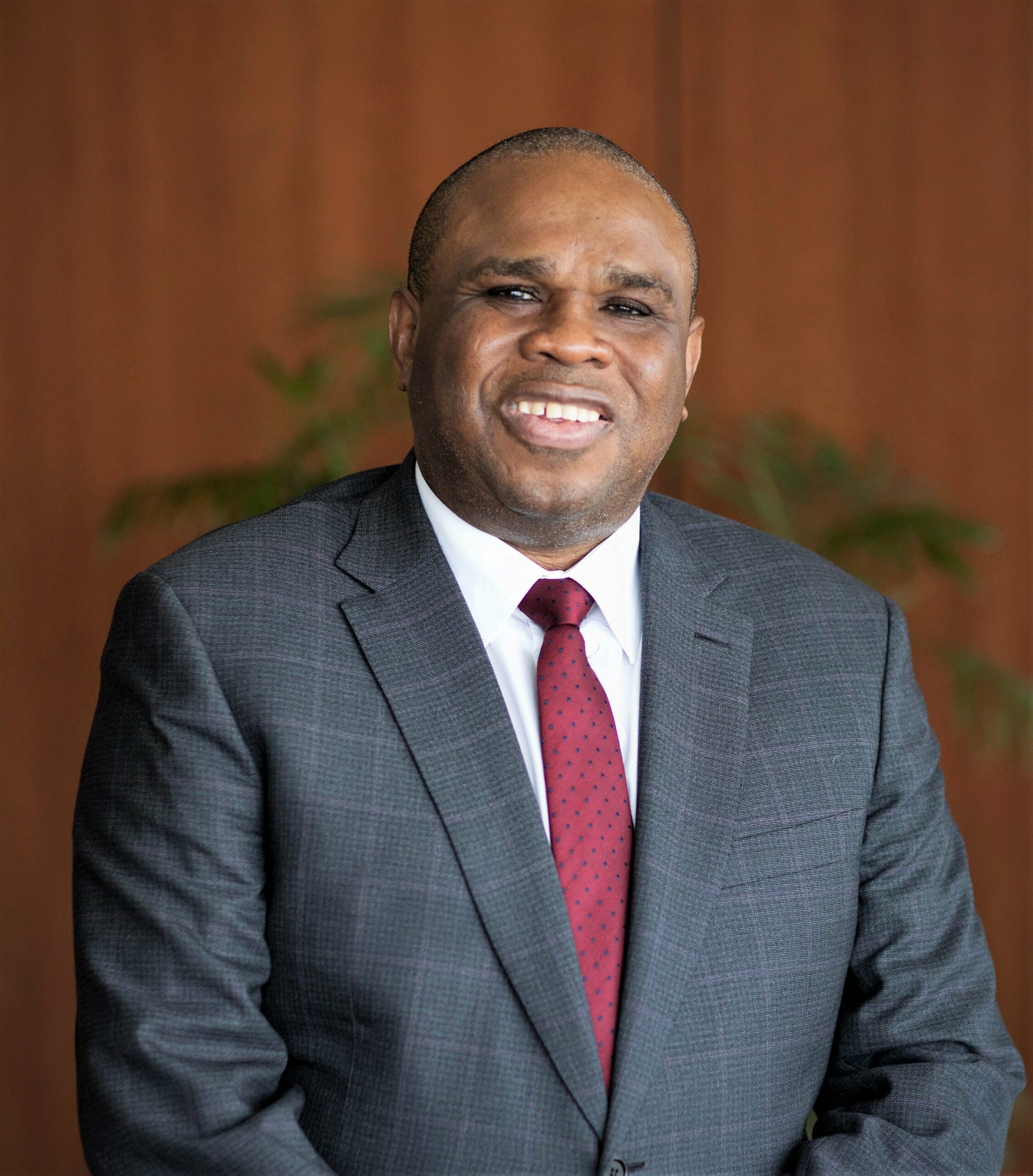 5. Dr. Chikwe Ihekweazu
Dr. Chikwe Ihekwazu is a Nigerian epidemiologist, public health physician and World Health Organisation's (WHO's) assistant director-general for Health Emergency Intelligence and Surveillance.
Dr. Ihekwazu was the helmsman of the Nigerian Centre for Disease Control (NCDC), a body constitutionally saddled with the responsibility of fighting contagious epidemics, especially the deadly coronavirus pandemic. He bagged his MBBS from the University of Nigeria, Nsukka, and a Master's degree in Public Health.
In 2007, he was certified an infectious diseases epidemiologist and a consultant in public health medicine in the UK. Following Nigeria's National Assembly bill and act, Nigerian Centre for Disease Control (NCDC) became an independent agency and Chikwe emerged its first director general, appointed by former President Muhammadu Buhari.
Before the then president appointed him, he was the acting director of the West Africa Centre for Disease Control. He was also the co-director of the Centre for Tuberculosis at the South Africa National Institute for Communicable Diseases. Prior to this, he was a consultant medical epidemiologist for the UK's health protection agency.
Ihekwazu has held several consultancy roles in the World Health Organisation, in response to major outbreaks, supporting surveillance systems in Geneva, Sudan, Liberia, Botswana, Zimbabwe, Lesotho, Swaziland, Turkey and Nigeria.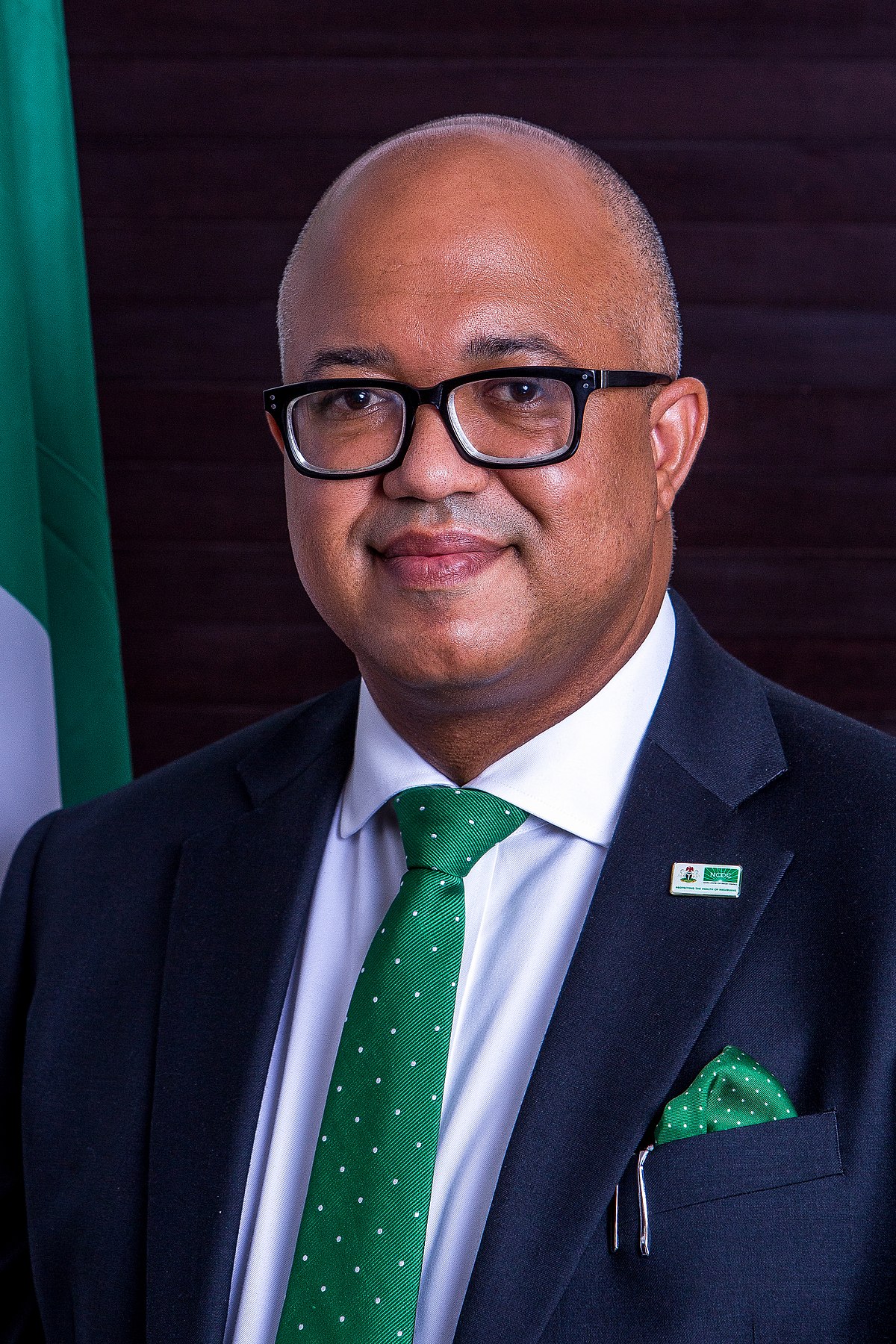 6. Ahunna Eziakonwa
Mrs. Ahunna Eziakonwa is UNDP's assistant administrator and regional director for Africa. She leads UNDP's work, supporting 46 countries in Africa to achieve Agenda 2030 and the sustainable development goals.
Mrs. Eziakonwa is the assistant secretary general of the UNDP and she succeeds Abdoulaye Mar Dieye, leader of UNDP's Bureau for Policy & Programme Support.
Mrs. Eziakonwa has over 20 years of experience working for the UN, most recently serving in Ethiopia since 2015 as the UN Resident Coordinator and UNDP Resident Representative. Prior to that, she held a number of positions with the Office for Coordination of Humanitarian Affairs (OCHA), including Chief of the Africa Section in New York, and duty stations in Liberia and Sierra Leone. She also worked as Resident Coordinator and UNDP Resident Representative in Uganda and Lesotho. Mrs. Eziakonwa held a number of top positions with African civil society organisations prior to joining the UN. She also possesses a Bachelor of Education in English and Literary Studies from the University of Benin in Nigeria, as well as a Master's degree in International Affairs from Columbia University's School of International and Public Affairs, with a focus on Economic and Political Development.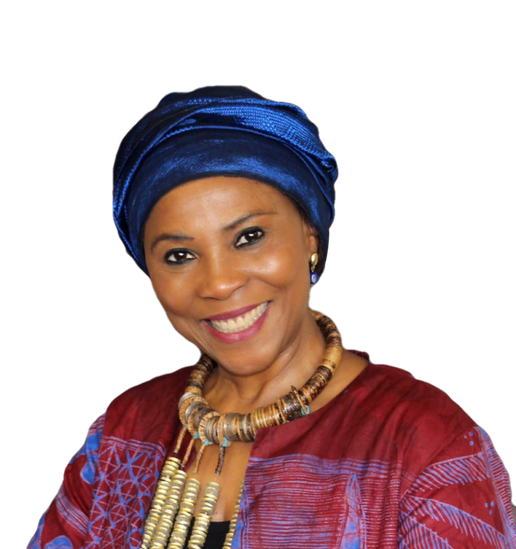 7. President Bola Ahmed Tinubu
Chief Bola Ahmed Tinubu, GCFR, is the 16th and current president of Nigeria. From 1999 until 2007, he served as governor of Lagos State. He also represented Lagos West in the Senate in the aborted Third Republic.
He had his undergraduate studies in the US at Chicago's Richard J. Daley College and Chicago State University. He earned a Bachelor of Science in Accounting from the university. After moving back to Nigeria, he worked as an accountant for Mobil Nigeria before entering politics in 1992 as the Social Democratic Party's candidate for the Lagos West Senate seat. That was the beginning of his political career.
In 1999 on the return to democracy to Nigeria, he was elected governor of Lagos State, Nigeria's commercial capital. He was reelected for a second term in 2003, and has remained the most important politician in Lagos and South West region of Nigeria.
Tinubu rallied opposition parties to form a merger and snatch power from the ruling Peoples Democratic Party in 2015, with President Muhammadu Buhari as president under the All Progressives Congress (APC). He was to contest for president and win in 2023. Shortly after, the regional bloc, the Economic Community of West African States (ECOWAS) voted to appoint Tinubu as its chairman, succeeding Guinea-Bissau President Umaro Sissoco Embalo.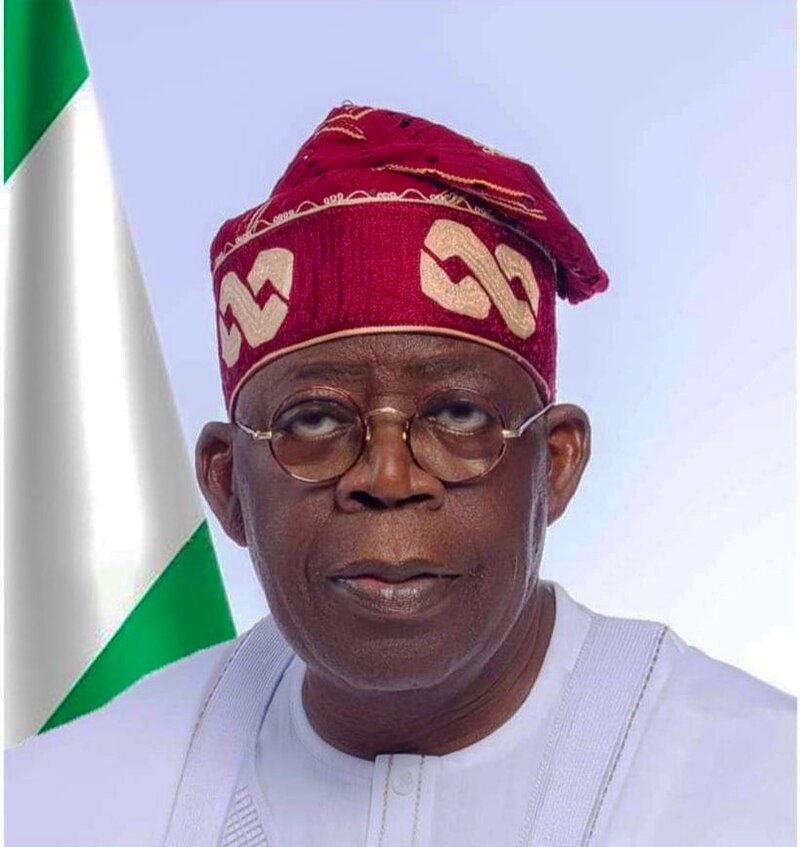 8. Dr. Goodluck Ebele Jonathan
Dr. Goodluck Ebele Jonathan was the former President of Nigeria from 2010-2015. He received his Bachelor's degree in Zoology, Master's degree in Hydrobiology and Fisheries Biology, and a doctorate in Zoology.
His remarkable political career began with his role as deputy governor of Bayelsa State. Afterwards, he went on to become the Vice President of Nigeria from 2007- 2010 under the administration of Umaru Musa Yar'adua. He was sworn in as President shortly after the death of President Yar'adua.
Jonathan won the presidential election in 2011, but lost re-election in 2015 to former military head of state, General Muhammadu Buhari, and was the first incumbent president in Nigerian history to concede defeat in an election.
Shortly after his presidential tenure, Dr. Goodluck Jonathan was named the U.N. Global Crisis Envoy by the United States, France, United Kingdom, China, and Russia. This position is comparable to Tony Blair's, who after serving as Prime Minister of the United Kingdom was named the Middle East Envoy for the United Nations, the European Union, the United States, and Russia. Jonathan is the first former head of state from an African country to be given this important international role.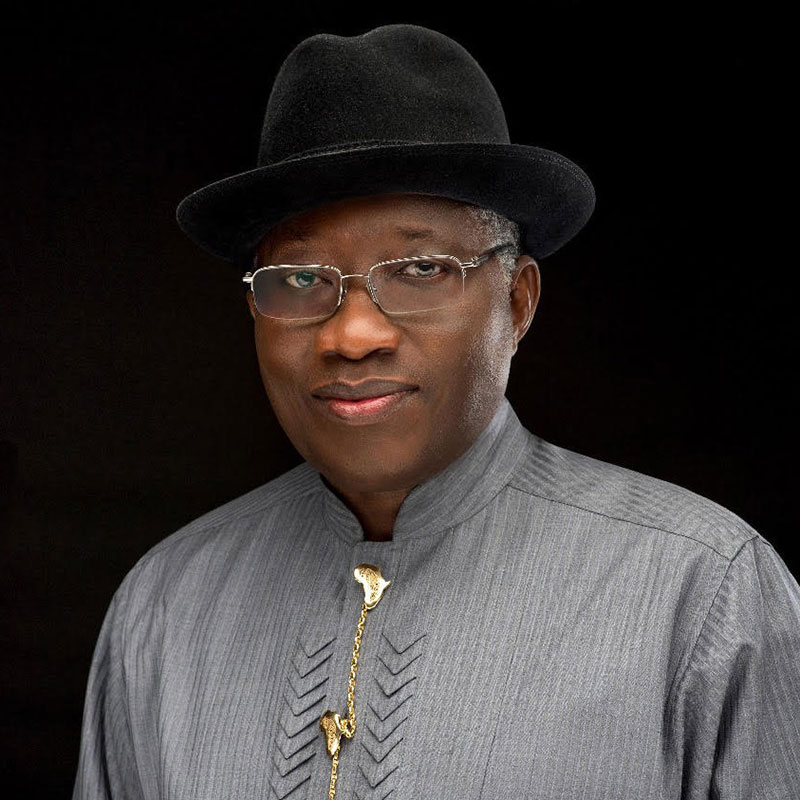 9. Prof. Yemi Osinbajo
Former Vice President Yemi 0sinbajo, who was the 14th attorney general of Lagos State from 1999 until 2007, became the 14th vice president of Nigeria from 2015 to 2023. He was a professor of law at the University of Lagos and also an adviser to the attorney general and Minister of Justice, Bola Ajibola.
He was recently appointed the global advisor to the Global Energy Alliance for People and Planet (GEAPP). On 25th May, 2023, before the expiration of his tenure in office as vice president, he was named chairperson of Commonwealth Observation Group for Sierra Leone as a legal expert.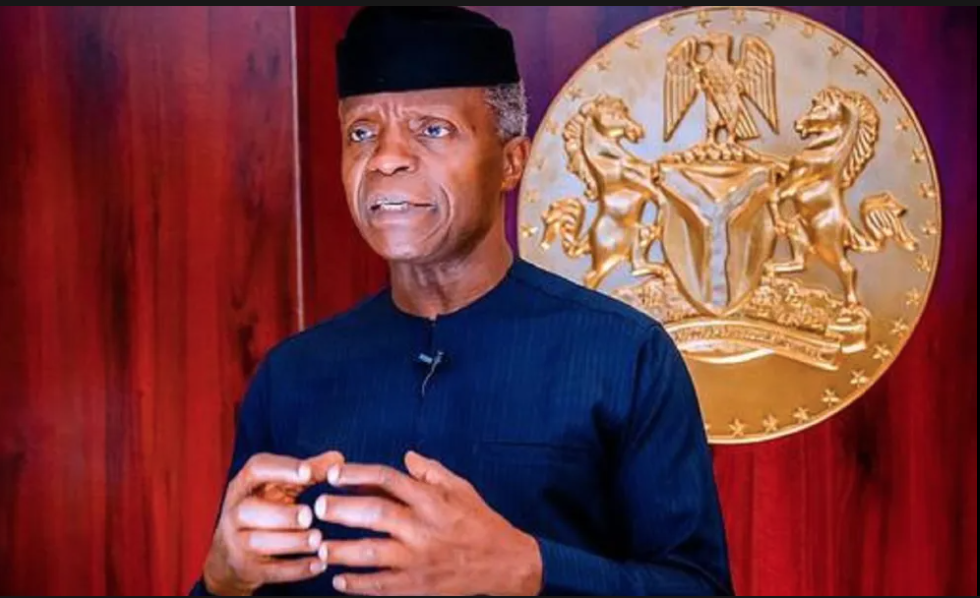 10. Tijani Muhammad-Bande
Tijani Muhammad-Bande is Nigeria's current UN Permanent Representative. He succeeded Ecuador's Maria Fernanda and was re-listed by former President Muhammadu Buhari in 2021. He has had an impressive career as a scholar and diplomat. He received a BSc (Political Science) from Ahmadu Bello University, Nigeria; an MA (Political Science) from Boston University, United States of America, and a PhD (Political Science) from University of Toronto, Canada.
At Usman Danfodiyo University in Nigeria, he began his academic career and worked his way up the ranks, from graduate assistant in 1980 to full professor in 1998 and to vice chancellor in 2004, a position he maintained for five years. When academic programmes at Nigerian institutions were accredited in 2007, the University, which had roughly 20,000 full-time students enrolled in a variety of faculties, came out on top. He was the director-general of Le Center Africain de Formation et de Recherche Administratives pour le Développement (CAFRAD) in Tangiers, Morocco from 2000 to 2004. He served as director-general of the National Institute for Policy and Strategic Studies (NIPSS) from 2010 to 2016. NIPSS is Nigeria's premier policy organisation for developing public and commercial sector executives, including senior military officers
Professor Bande has bagged a number of awards from various institutions and governments, including the governments of the United States and China.