MRS JOY AGBAKOBA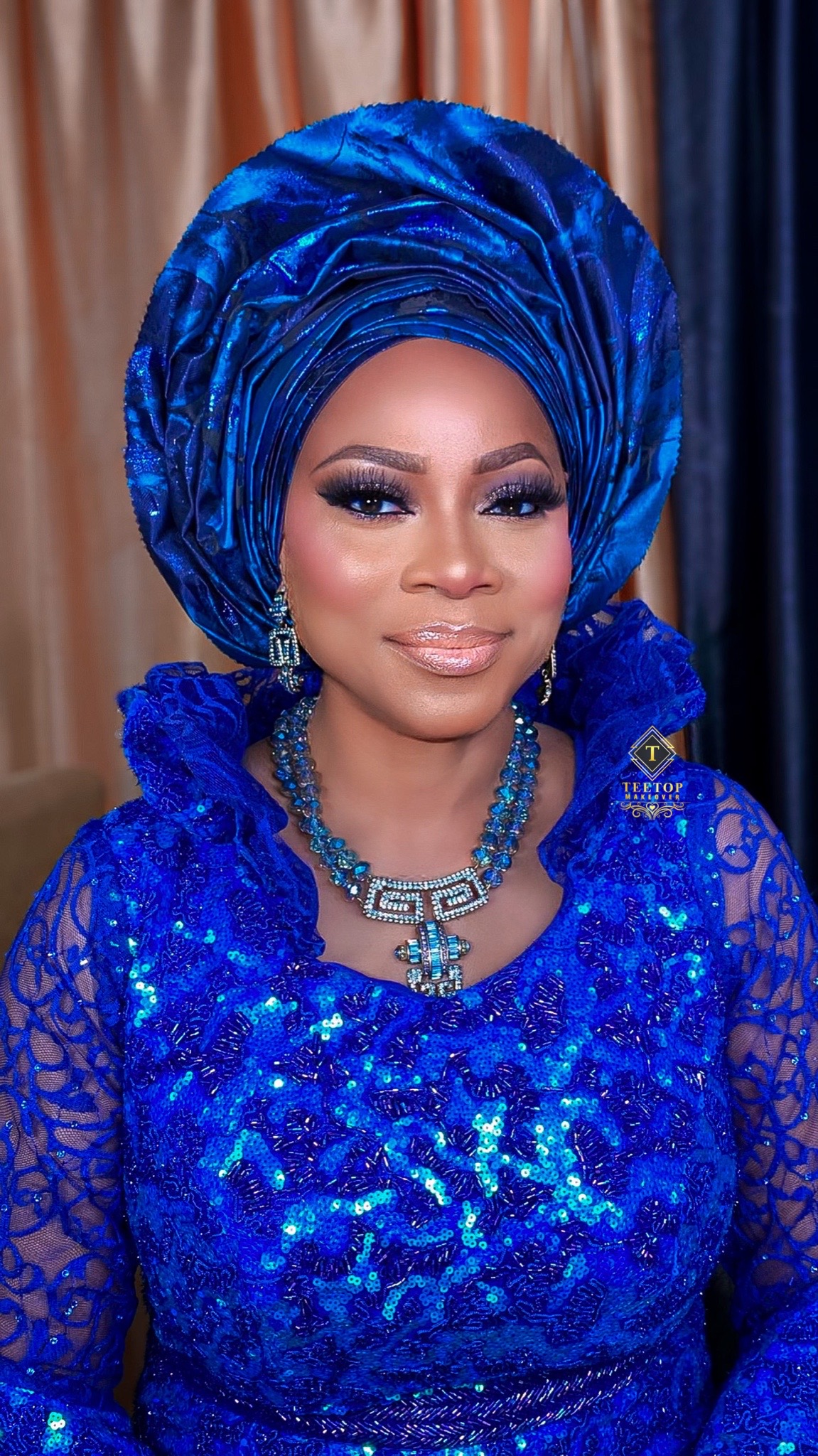 Joy Agbakoba is the founder of the Women's Business Arena A platform set up for women to network and provide goods and services to one another, and chief executive officer (CEO) of Travellers Haven, a company dedicated to luxury travel, destination events and corporate travel. Joy has over 21 years' experience in the travel industry. This experience comes to play in her service delivery.
She is the past president, Idia College Old Girls' Association, Lagos Chapter; member of NANTA, SKAL Club and AWTEN.
An Office Management and Secretarial Administration graduate from London Pitmans College, Joy Agbakoba worked for five years as personal assistant to the managing director, Special Ranging Unit of the Famous British Home Stores, before venturing into entrepreneurship in 1995.
Joy was the chief operating officer (COO), West Hampstead Secretarial Services, and COO, Ceejay Aupair Services, which she operated from Kilburn High Road, North West London.
With the zeal and hunger for fulfilment, Joy returned to Nigeria in year 2000 to set up a travel business which is currently located at Ajose Adeogun Street in Victoria Island, Lagos.
An avid traveller, cruise lover and luxury travel guru, her passion for travel shines through with every encounter. When not touring the world, Joy loves endless Omugwo with her granddaughters. Omugwo is an Igbo language term for the period (often lasting several weeks and months) of care extended to a woman and her new-born, often by the woman's mother.
MRS IME UDO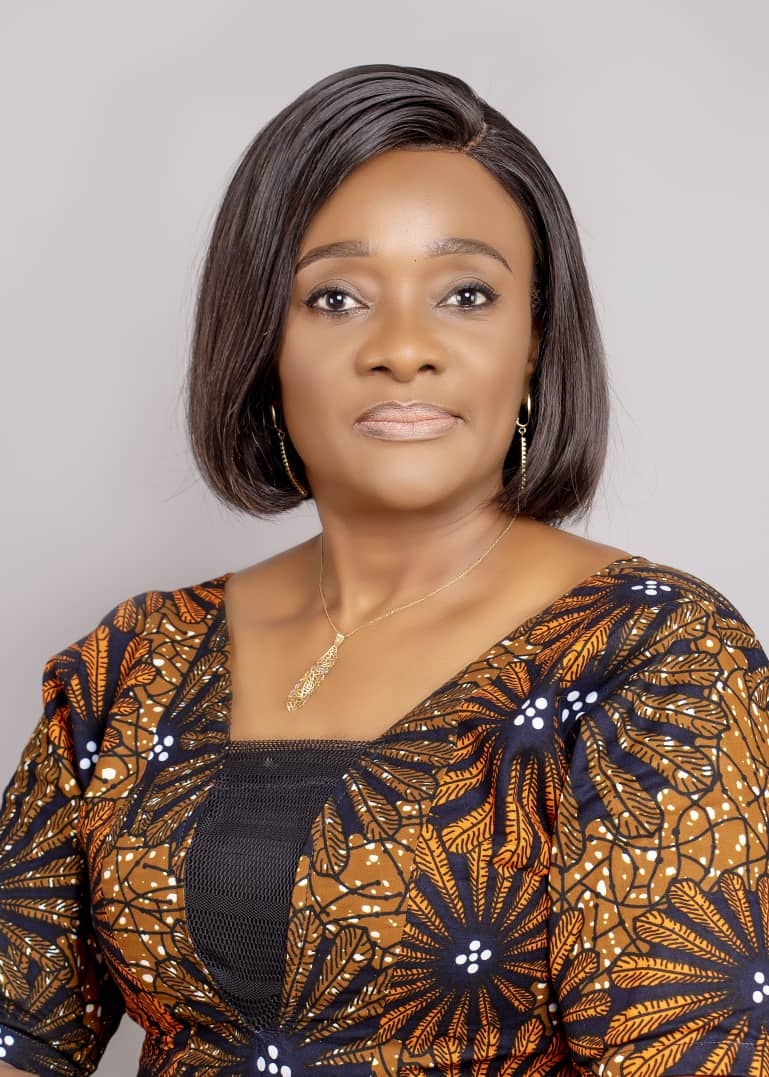 Ime Udo was born in Lagos to the royal family of the late Ette Idung, Chief Okon Akpan Una, Obong Item Ikono, Akwa Ibom State. She had her early education in Lagos State and proceeded to do her secondary education at the Federal Government Girls' College, Bauchi, after which she proceeded to the University of Uyo, Akwa Ibom State, for her undergraduate degree and a post-graduate diploma at University of Lagos.
Ime began a career in business and went on to work at a management consulting firm before launching out into the tourism and travel space where she went on to start her company, Leadway Tours and Travel Ltd, a travel management and destination company. She works as a travel and destination management consultant.
Leadway Tours was incorporated in 2006 and is one of the foremost indigenous tour companies offering international local and inbound tours into Nigeria as a destination, and as one of its professionally packaged tourism services to selective destinations. This she has continued to do with so much passion and expertise.
Ime Udo was the general secretary of the Nigeria Association of Tour Operators (NATOP) from 2016-2018, She became the vice president from 2018 – 2022 and is currently the national president of NATOP.
She is also the financial secretary of the Federation of Tourism Association of Nigeria (FTAN), the umbrella body for all tourism associations in Nigeria, and its coordinator for the Lagos State Zone.
Ime has worked closely as a tourism consultant to various corporate and renowned companies, including the Federal Ministry of Tourism in Nigeria. She was nominated into the Governing Board of the National Council for Arts and Culture (NCAC) and is also the chairman, technical committee of the Board during its tenure.
In recognition of her initiatives on international collaborations and partnerships on the development of tourism and culture as a revenue driver, she was awarded an Honorary Citizens award by the mayor of the City of Dallas, Texas, USA, in 2016. She had received several Certifications and Awards including the Top 100 Tourism Personalities 2019, the Woman of Merit Gold Award and various professional and faith-based awards. She holds a pastoral office at the Revival Assembly Church.
Tinuke Nwakohu
Tinuke with her master's degree in Law from Kings College, University of London, has always been passionate about travel and tourism. So, expectedly, after her stint with legal practice and long career in banking, she set up Aviator Travel & Tours in 2005 to nurture her passion.
With over seventeen years' experience within the Travel and Tourism Industry.  she has acquired IATA certification and has successfully undergone various other Travel and Tourism-related trainings.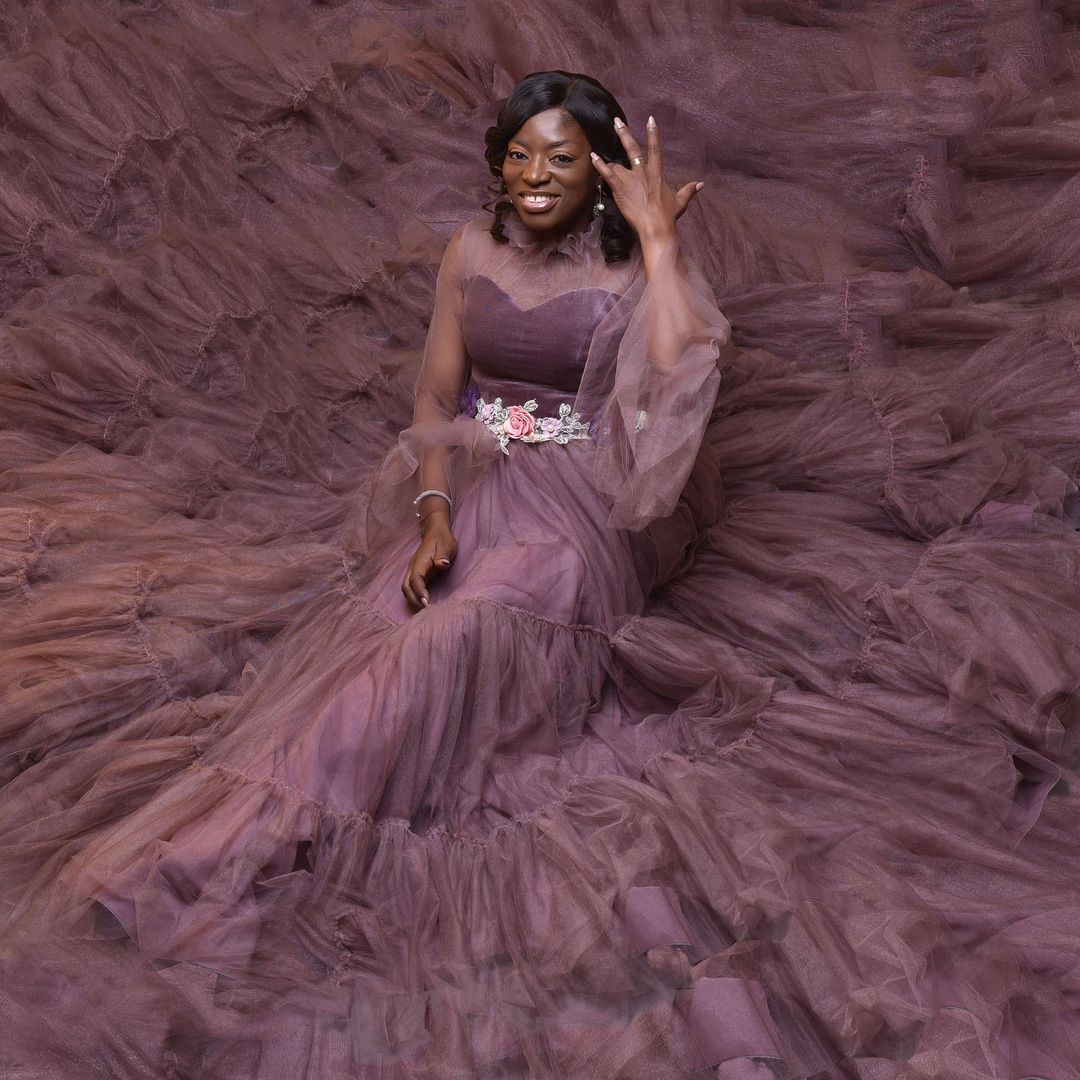 Her extensive international travels have caused her to attend numerous Annual World Travel Forums, including the underlisted which exposed her to the development and growth of tourism in these climes some of which are being adopted to suit our purpose:
World Travel Market, London – 2012, 2014
World Travel Market, Cape Town – 2015, 2016, 2017, 2018
IBTM Barcelona, Spain – 2016, 2018, 2019
Indaba, Durban – South Africa, 2016, 2017
SKAL Congresses in Australia, Korea, Turkey, Spain, Canada, USA, etc.
New York Times Travel Show – 2020
Over the years, Aviator has succeeded in marketing the tourist potentialities of Nigeria to the world and on several occasions packaged tours for tourists from Europe and the Americas. It has also organised mini tours for businessmen on short business trips in addition to other travel-related products
In 2020, Aviator, in partnership with Sprints Travels & Tours Ltd, exhibited and showcased Lagos, Nigeria, at the New York Times Travel Show. The tourism potential of Lagos State was specifically highlighted, and this generated tremendous interest for Lagos State amongst African Americans desirous of travelling to Lagos in search of their roots.
In recognition of its successes, Aviator won the Akwaaba Award as one of Africa's top 100 Tour Operators.
Tinuke is the current president of the Association of Women Travel Executives of Nigeria (AWTEN) and member of the following tourism associations:
International Association of Travel & Tourism Professionals (SKAL)
Past Deputy President National Association of Nigeria Travel Agencies (NANTA)
Women in Management, Business and Public Service (WIMBIZ)
African Business Travel Association (ABTA)
In 2011, she won the Bantaba Abuja Award as one of the 30 Most Influential Women in Tourism, in West Africa. Selling Nigeria and her untapped tourist attractions remain the main focus of Aviator.
MRS SUSAN AKON AKPORIAYE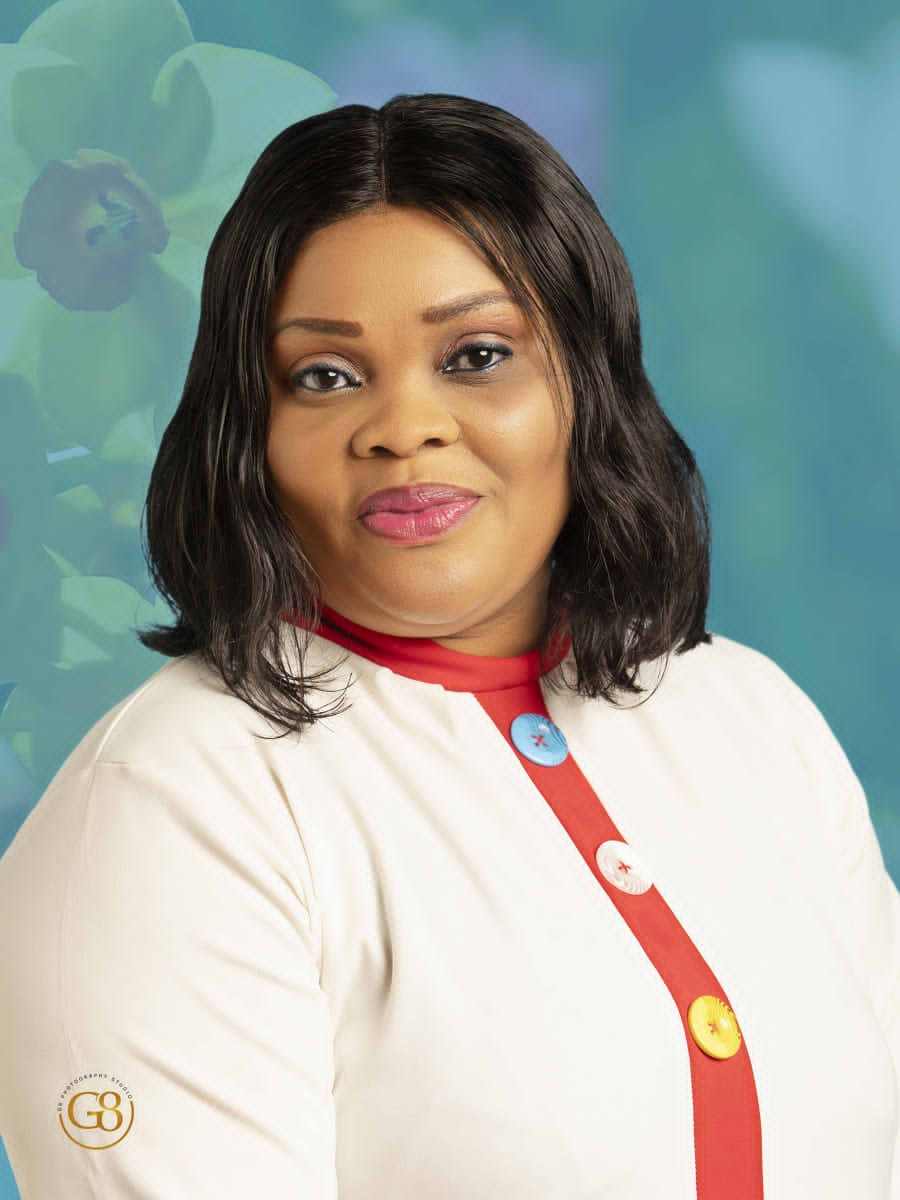 Mrs. Susan Akon Akporiaye is an entrepreneur par excellence. She is a very focused and passionate person, a go-getter by nature, and a firm believer that whatever one sets his or her mind to achieve is possible with God's help. These sterling qualities have defined her entrance and contributions to the travel and tourism industry.
She is currently the president of the National Association of Nigeria Travel Agencies, the single largest travel trade body in the country. Interestingly, she is the second woman in the 46-plus years in the history of the association to attain this position, an acknowledgement of true leadership qualities and persona.
She is also the second deputy president of the Federation of Tourism Association of Nigeria (FTAN).
Susan Akporiaye has made telling contributions to the industry:
For over 15 years she has been actively involved in the promotion and facilitation of travel consultants/agents to travel shows in Africa, Europe and America for sensitisation, interactions, new possibilities and collaborations.
She has initiated programmes focused on revamping the downstream travel sector in Nigeria.
She Provide members and affiliates with quality information and enlightenment needed to handle their business with a clever display of professionalism and dexterity.
She started NANTA Capacity Development and Accreditation Programme.
She is also the managing director/CEO of Topaz Travels and Tours Limited in Abuja, a company she conceived and started some 17 years ago and which has continued to thrive. With her leadership, Topaz Travels has received several awards for astounding performance over the years. Below are a few of them:
Its professionalism, efficiency and longevity in the industry have made it a preferred choice for Non-Governmental Organisations in Nigeria.
Topaz Travels continues to contribute its quota in the creation of employment opportunities in the travel and tourism industry through its empowerment programmes (i.e., trainings, mentorships and internship opportunities).
MRS NGOZI NGOKA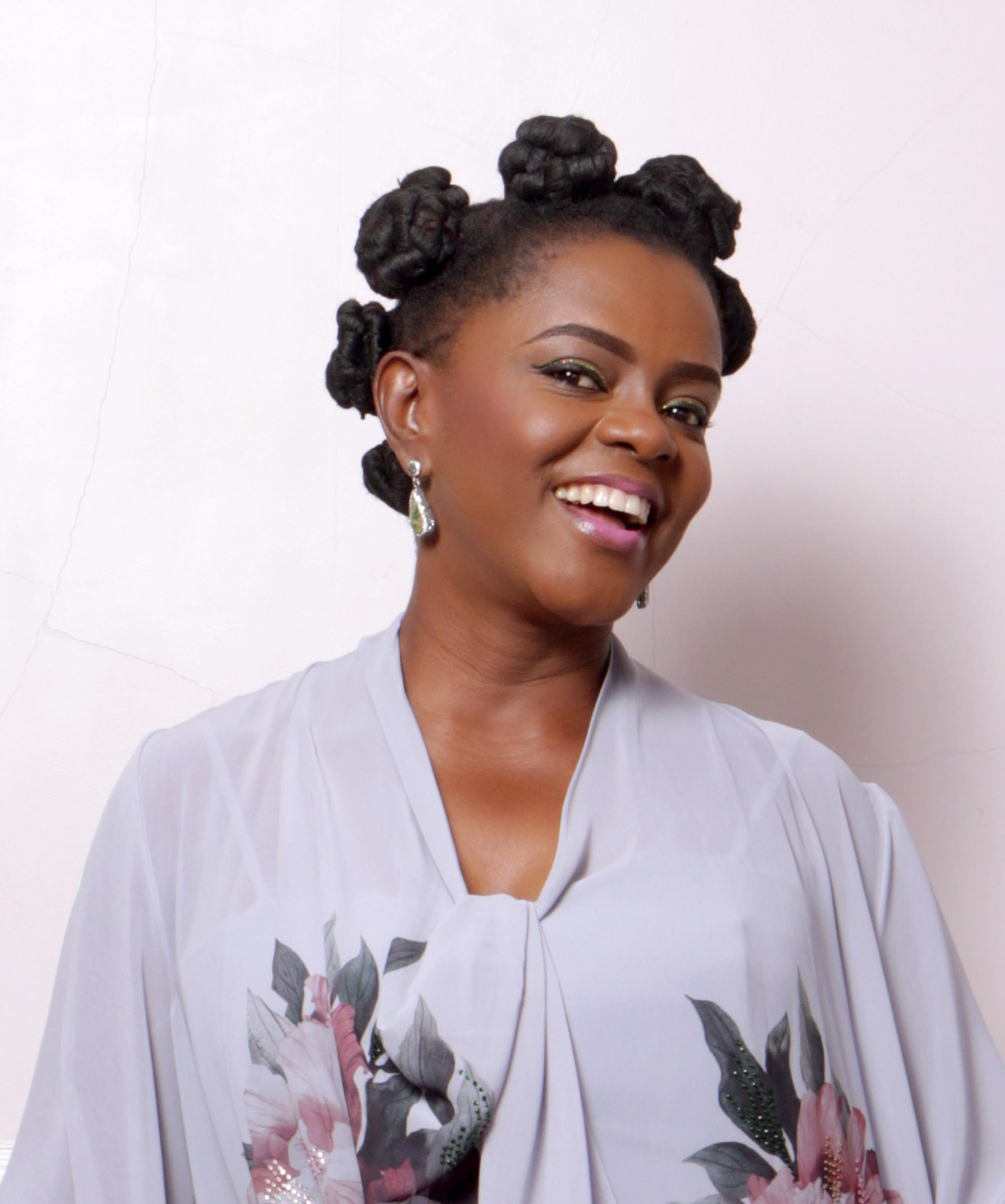 Ngozi Ngoka is the managing consultant/CEO of Zigona Advisory.
A former director-general of the Imo State Tourism Board in Nigeria, she is an expert in Rural/Urban Tourism economic models, sustainable frameworks for tourism development and public/private sector tourism policies.
She is an expert in the development of tourism destinations and itineraries that have a strong cultural/rural or environmental character, and sustainable travel and tourism policy development and staff training. Recent projects have focused on the development of cultural and heritage routes/itineraries and on food and culinary tourism, strategic plans for cultural/rural areas, and heritage sites as well as formulation of tourism policies for some states in Nigeria.
Ngozi has worked as a travel and tourism consultant for over 25 years and was the pioneer destination event planner for the upscale market in Nigeria. She is passionate about the travel, tourism and hospitality sectors and has served the sectors in various capacities.
She was the pioneer chairperson of education and training committee and publicity secretary for the National Association of Nigeria Travel Agencies (NANTA); member of the Nigeria Mirror Committee set up by the Standards Organisation of Nigeria (SON) to make recommendations for the grading and standardisation of hotels and tourism facilities in Nigeria; vice president of the Federation of Tourism Associations of Nigeria (FTAN) with oversight functions for Nigeria's South East states of Abia, Anambra, Ebonyi, Enugu and Imo; Board chairperson of Tourism Consultants Forum; executive board member of African Tourism Board (ATB) and member, advisory board for the African Association of Women in Tourism and Hospitality (AAWTH).
Ngoka is currently the thematic lead for the Tourism and Hospitality Industries Thematic Group (THITG) of the Nigerian Economic Summit Group (NESG) and member, National Assembly Business Environment Expert Roundtable (NASSBAR) where she is leads a group of travel, tourism and hospitality experts to review Nigeria's Tourism Master Plan and advocate a private sector-led National Tourism Policy for Nigeria. She frequently speaks at conferences on sustainable tourism and sectoral policies.
OLUWABUNMI AYOBAMI
Oluwabunmi Ayobami Amao is the director-general/CEO of the Centre for Black and African Arts and Civilisation (CBAAC) based in Lagos, Nigeria.
Before her appointment to this position, Oluwabunmi served as special adviser on Culture and Tourism to the governor of Oyo State in South West Nigeria from 2011 – 2015.
She is a passionate promoter of African arts, culture and heritage, with special interest in museum management. She had her tertiary education at different institutions, including Richmond College, Surrey, London; Syracuse University, etc.
She served as group managing director of JOAS Group of Companies in Nigeria for over a decade.
Oluwabunmi is a Fellow of the Institute of Tourism Professionals of Nigeria (FITPN).
Just two years into her tenure as the DG of CBAAC, Amao has been able to reposition and etch the Centre's name in gold with her outstanding contributions to the development of arts and culture through several engaging programmes that have not only made notable impact within the country but have also earned several participants a means of financial independence and self-reliance. Most of the programmes organised by the Centre are targeted at promoting and reawakening the sustainability of cultural heritage and tradition among African youths and women in contemporary times.
As a cultural ambassador and tourism professional, Amao has at different forum appeared and propagated CBAAC's commitment to the advocacy for the revival and restoration of the rich and diverse cultural heritage of the Black and African peoples.
She is of the belief that since culture is one of the inexhaustible resources of Africa, investment in culture and cultural programmes should be at the core of government's agenda as this would bring about an ideal economic diversification and financial sustainability for all and sundry.
MRS WONUOLA OLATUNDE
Wonuola Olatunde-Lamidi is an award-winning tour operator who followed her passion to form Diamonds and Pearls Travels with her husband, David Olatunde Lamidi, in October 2010.
Wonuola is a 2004 graduate of History and International Studies from Lagos State University.
As a travel expert, travel influencer and connoisseur, she creates memorable experiences for her customers and creates travel content and educates social media followers through the company's Instagram page.
Wonuola can take a destination, market it and make it a sought-after holiday destination. This has led to her company opening up many destinations to Nigerians like Jordan, Indonesia, Philippines, Tunisia, Morocco, Egypt, Bahrain and many more.
One of the aims of the brand is to demystify travel and make it affordable while creating fun and excitement through holiday packages to various destinations within and outside Nigeria.
Wonuola and her team have made travel accessible to many travellers through the 'Travel Ajo' Savings Schemes, where customers have the opportunity of paying in instalments for their holiday package till their travel date. This has made the dream of travelling come true for many.
Diamonds and Pearls Travels is also one of the pioneers of group holiday packages where strangers travel together and eventually become friends, popularly known as "Travutrybe"vfc  1A3WEDCVB esz.
Wonuola has used social media skills to change the way people see travel and has successfully created a travel community online. With innovations and strategic partnerships, the brand has been able to position itself as a sought-after travel company offering services to the young and old alike.