GRAND COMMANDER OF THE ORDER OF THE NIGER (GCON)
Sen. Ahmed Ibrahim Lawan, PhD President Of the Senate
Ahmed Ibrahim Lawal is a Nigerian politician and professor who has been President of the Nigerian Senate since 2019. As a member of the All Progressives Congress, he represents the Yobe North Senatorial District in the Senate.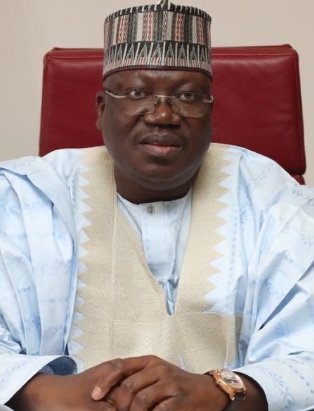 Dr Ngozi Okonjo Iweala DG WTO
Dr Ngozi Okonjo-Iweala was appointed WTO Director-General on March 1, 2021. She has over 30 years of experience working in Asia, Africa, Europe, Latin America, and North America as a global finance expert, economist, and international development professional. Dr Okonjo-Iweala previously served as Chair of Gavi, the Vaccine Alliance. Previously, she served on the boards of Standard Chartered PLC and Twitter Inc. She was appointed as the African Union (AU) Special Envoy to mobilise international financial support for the fight against COVID-19, as well as the WHO Special Envoy for the Acceleration of Access to COVID-19 Tools. She is an experienced negotiator who has mediated numerous agreements that have resulted in win-win outcomes in negotiations. She is regarded as an effective consensus builder and a trustworthy broker.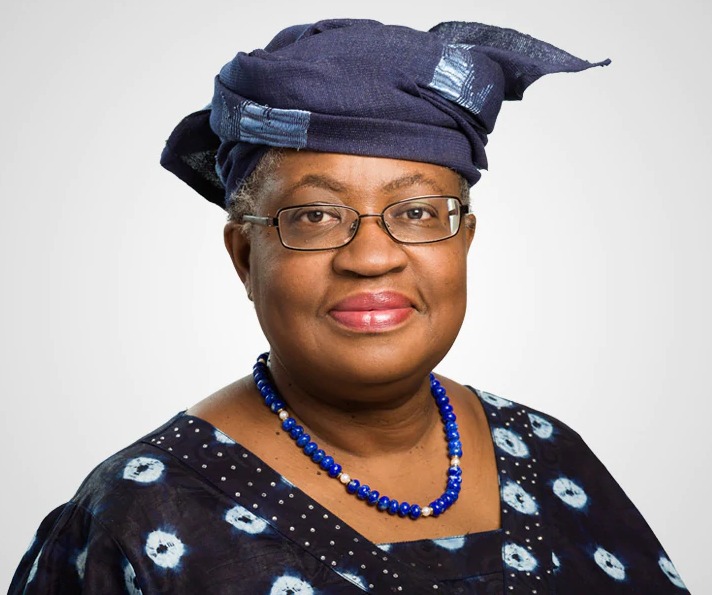 Ms Amina J. Mohammed UN, Deputy Secretary General
Amina Jane Mohammed is a Nigerian-British diplomat and politician who currently serves as the United Nations fifth Deputy Secretary-General. She was previously Nigeria's Minister of Environment from 2015 to 2016 and was involved in the Post-2015 Development Agenda process.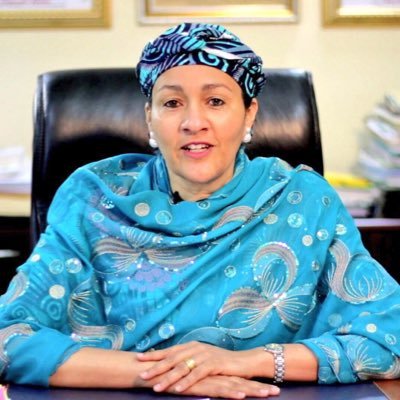 COMMANDER OF THE ORDER OF THE FEDERAL REPUBLIC (CFR)
Mr Boss Mustapha
Boss Gidahyelda Mustapha is a Nigerian lawyer and politician who has served as Secretary to the Federal Government of Nigeria since 2017 and as Chairman of the Presidential Task Force on COVID-19.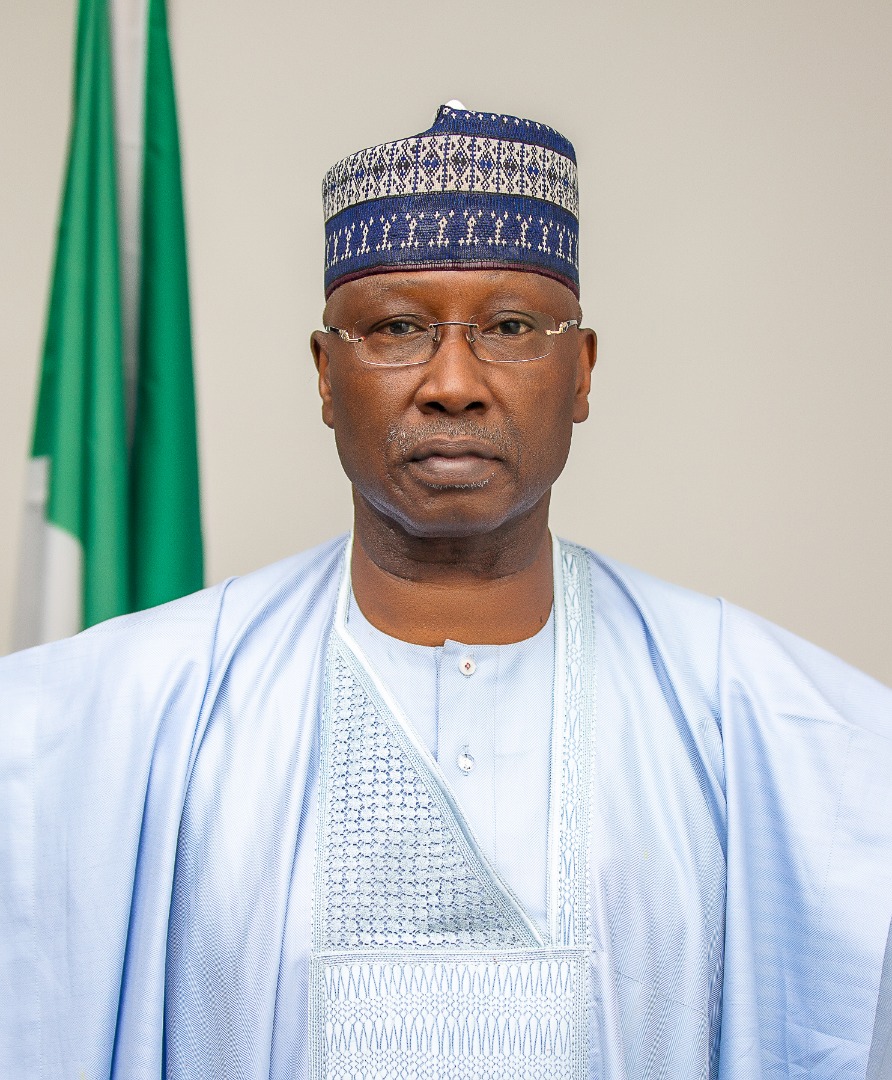 HRH Ahmed Nuhu Bamalli (Emir of Zazzau)
AMB. AHMED NUHU BAMALLI is a lawyer, banker, and diplomat. He is the current 19th Fulani Emir of Zazzau, a Nigerian traditional state with headquarters in Zaria, Kaduna State, Nigeria, and a former Nigerian ambassador to Thailand with concurrent accreditation to Myanmar.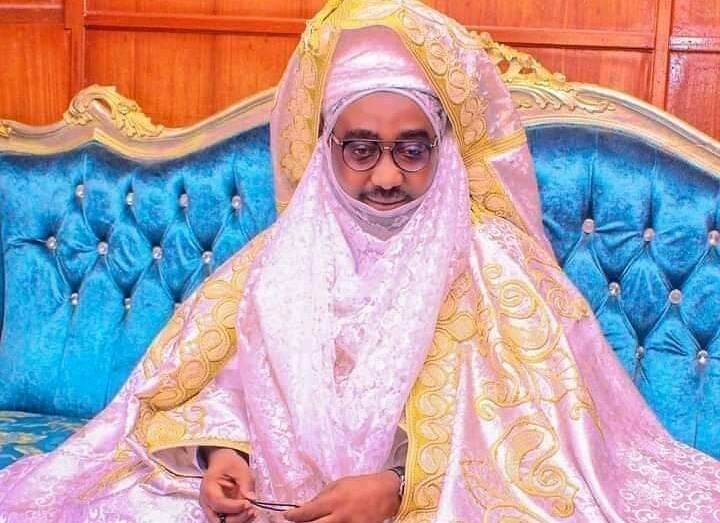 His Highness, Alhaji Aminu Ado Bayero (Emir of Kano Kano)
Aminu Ado Bayero of the Fulani Sullubawa clan is the 15th Fulani Emir of Kano. He took the throne on March 9, 2020, after Governor Dr Abdullahi Umar Ganduje deposed his nephew Muhammad Sanusi II. He is the chancellor of Calabar University.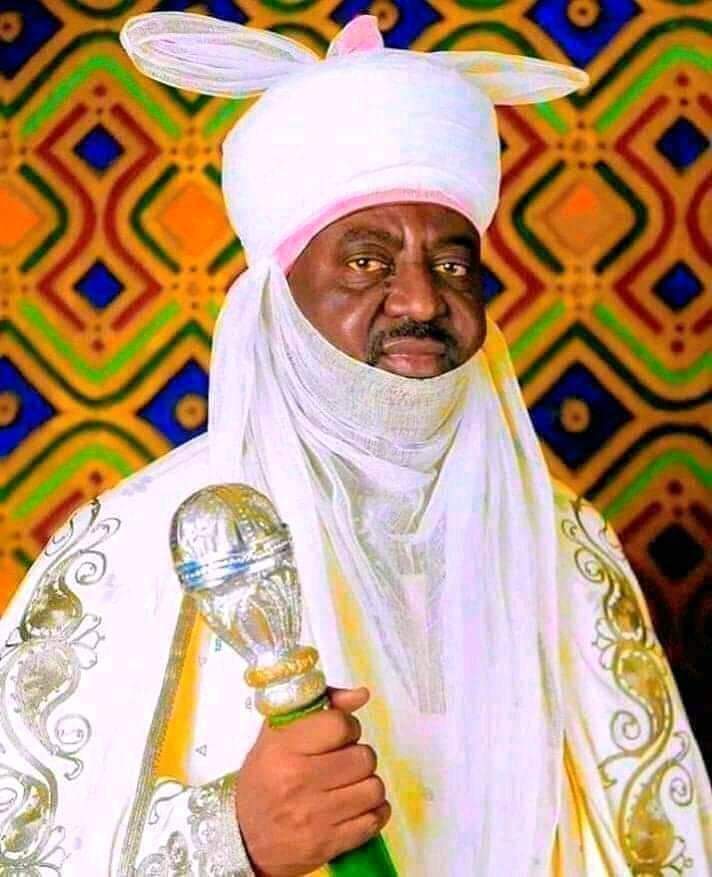 HRM Ogiame Atuwatse III (Olu of Warri)
Ogiame Atuwatse III is the 21st Olu of Warri and the paramount ruler of the Kingdom of Warri in Nigeria. On 2 April 1984, Utieyinoritsetsola Emiko, also known as Isola Emiko, was born in Warri to Olu Atuwatse II, the 19th Olu of Warri, and Gladys Durorike Emiko. He is also related to Olu Akengbuwa. On August 21, 2021, he was crowned the 21st Olu of Warri, succeeding his uncle, Ogiame Ikenwoli I, the 20th Olu of Warri.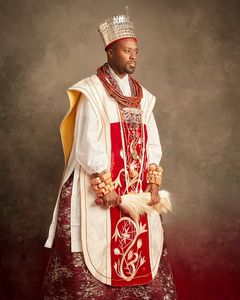 Mr Jim Ovia Business Man
Jim Ovia is the founder and chairman of Zenith Bank Plc, Nigeria's tier-1 bank and one of the most profitable financial institutions in Nigeria until 2010. During his two decades as CEO, he helped position the bank as one of Africa's largest and most profitable. Ovia is the founder and chairman of the Nigerian Software Development Initiative (NSDI) as well as the National Information Technology Advisory Council (NITAC). He is a member of the Digital Bridge Institute and the Honorary International Investor Council (DBI). He is the President and CEO of Cyberspace Network Limited.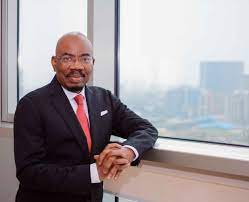 HRM Igwe Amb. Lawrence Agubuzu (Igwe of Eziama)
Igwe Lawrence Agubuzu is the Eze Ogbunechendo of Ezema Olo and the chairman of the Enugu State Council of Traditional Rulers. His name is well-known in the diplomatic community, as he has served as Nigeria's Ambassador and Deputy Head of Mission at the Nigerian Embassy in Washington, as well as High Commissioner to the Republic of Zambia with concurrent accreditation to the Republic of Malawi. Agubuzu, who is fluent in Igbo, English, and French, was the Assistant Secretary General of the Organization of African Unity (now African Union) in charge of Finance and Coordination and was previously the Commissioner for Local Government, Rural Development, and Chieftaincy Matters in the old Anambra State.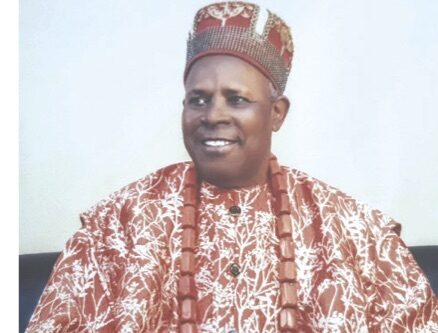 Tony O. Elumelu
Tony O. Elumelu is a businessman and philanthropist. Heirs Holdings, United Bank for Africa Plc, and Transcorp Nigeria Plc chairman. He made a name for himself in his early career by transforming the nearly bankrupt Standard Trust Bank into a top-five player in Nigeria. In 2005, he oversaw the largest banking merger in Sub-Saharan Africa, the acquisition of the United Bank for Africa (UBA). He transformed it from a single-country bank to a pan-African institution with over 7 million customers in 19 African countries in five years. In 2010, he began full-time operations at Heirs Holdings and established The Tony Elumelu Foundation, an Africa-based and African-funded philanthropic organisation dedicated to assisting African entrepreneurs by increasing the competitiveness of the private sector.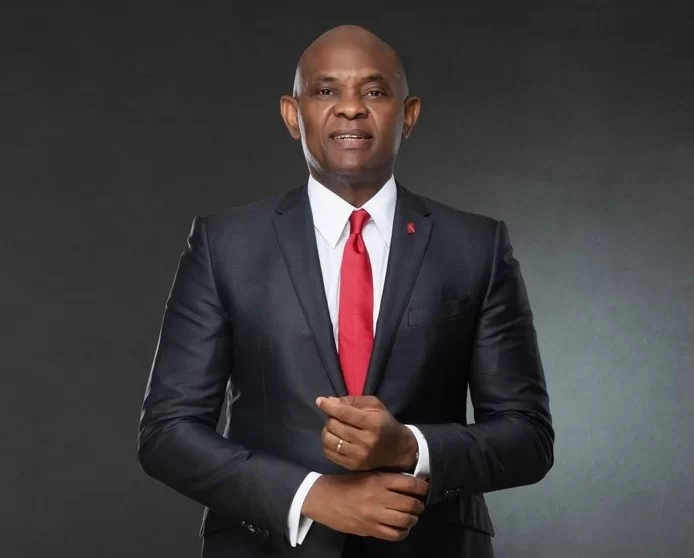 Alhaji Abdul Samad Rabiu (CEO BUA Group)
Abdulsamad Rabiu founded the BUA Group, a Nigerian conglomerate involved in cement manufacturing, sugar refining, and real estate. Rabiu merged his privately held Obu Cement company with the publicly traded Cement Co. of Northern Nigeria, which he controlled, in early January 2020. The combined company, known as BUA Cement Plc, is listed on the Nigerian stock exchange, and Rabiu owns 98.5% of it. Rabiu, a businessman's son, inherited land from his father. In 1988, he started his own business importing iron, steel, and chemicals.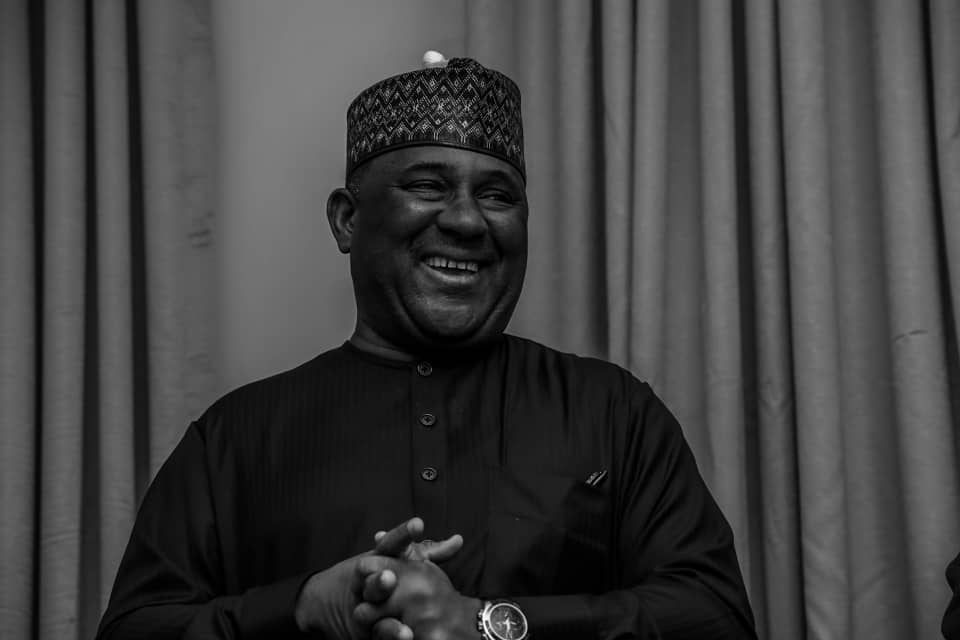 Rt. Hon. Femi Gbajabiamila Speaker of the House Of Reps
Femi Gbajabiamila is a Nigerian politician and lawyer and has served as speaker of the  House of Representatives since 2019. Femi Gbajabiamila is the Federal Representative for the Surulere I constituency in the Ninth National Assembly.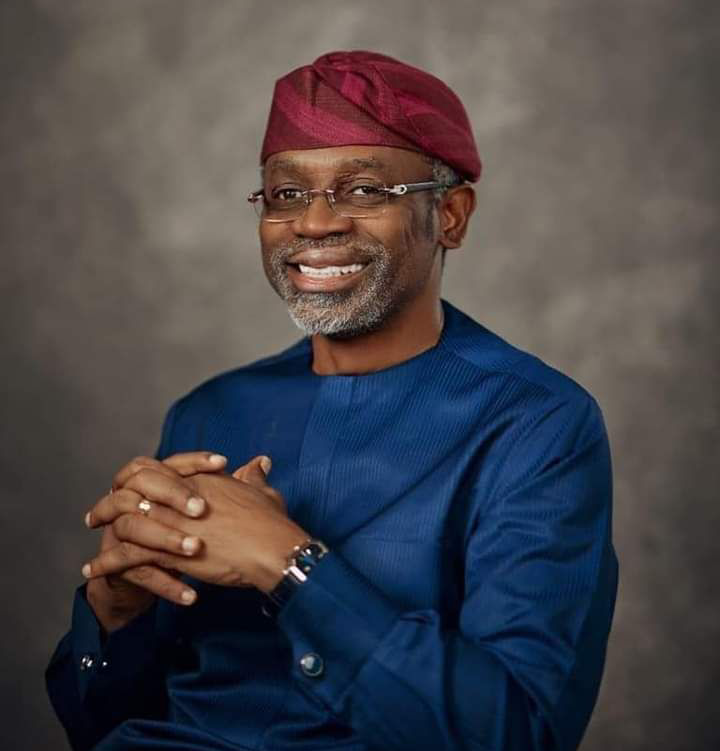 COMMANDER OF THE ORDER OF THE NIGER (CON)
Chief Dr. Innocent Ifediaso Chukwuma CEO of Innoson Motors
Chief Innocent Ifediaso Chukwuma is a business magnate and investor from Nigeria. He started off as a spare part dealer in 1981 as well as the manufacturing of motorcycles and selling spare parts.
He is the founder and CEO of Innoson Vehicle Manufacturing, Nigeria's first indigenous automaker. He also teaches computer science at Haydon School in Pinner, UK. He has proven that it is possible to have a successful manufacturing plant in Nigeria, despite all the challenges we face in production.
Tein T.S. Jack-Rich Jnr Businessman/Philanthropist
In 1998, Jack-Rich established J+G Global Gas & Oilfield Limited and other subsidiaries to provide oil and gas-related services. He is now the President/Founder of Belemaoil Producing Limited, Nigeria's first indigenous oil exploration and production company to emerge from an oil-producing community in the heart of the Niger Delta. As a philanthropist motivated by his values to give back to society, he has given scholarships to hundreds of students, some of whom have graduated from schools in Canada, Ghana, Ukraine, the United Kingdom, the United States, Malaysia, Nigeria, North Cyprus, and the Philippines. Today, Jack-Rich and his Foundation have provided the best portable drinking water for his community and other communities, employing over 3,000 Nigerian youths, with plans for 12,000 as wealth ambassadors.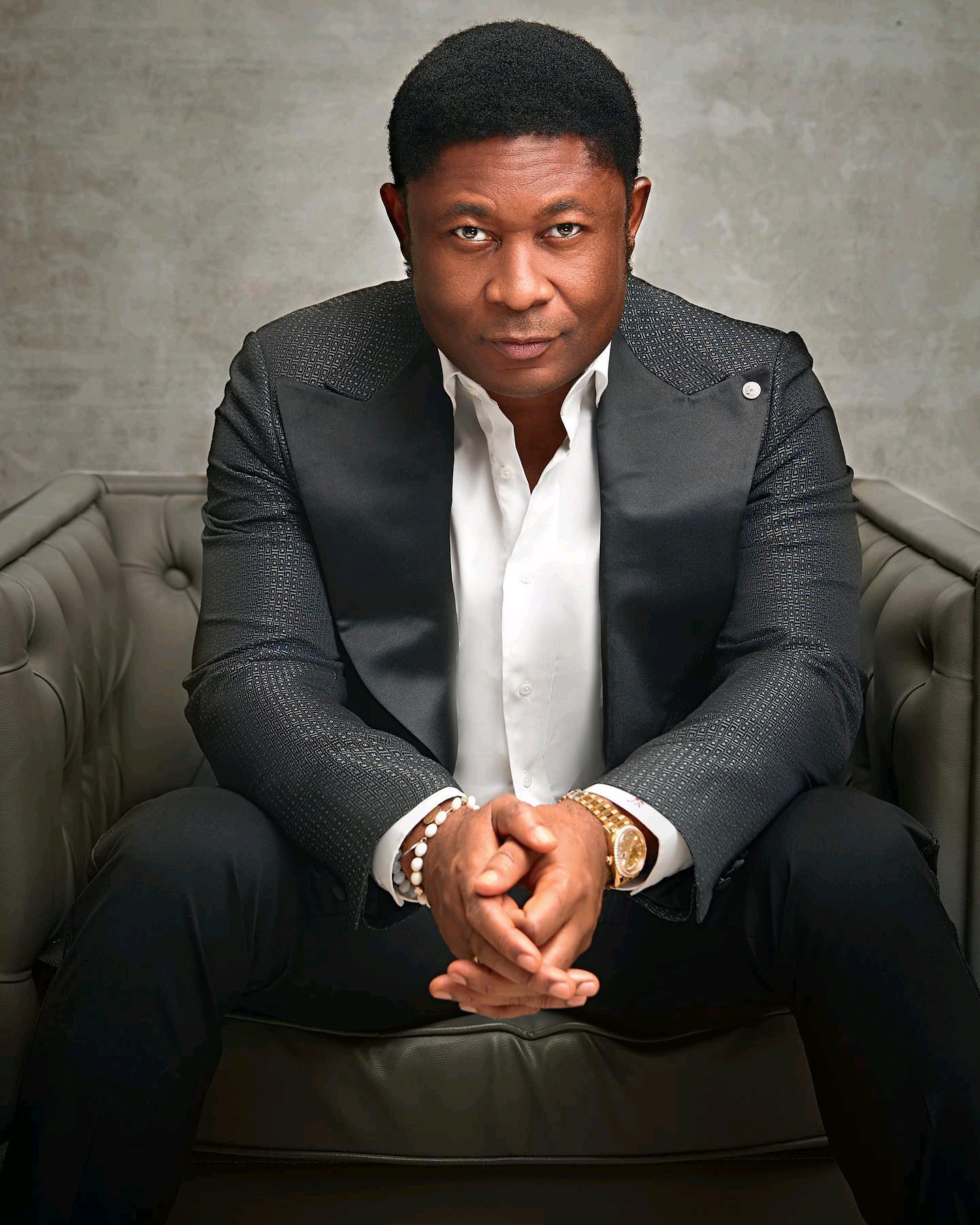 H.E Malam Nasir Ahmad El-Rufia Governor Of Kaduna
Nasir Ahmad El-Rufai  is the Governor of Kaduna State in Nigeria. He has been in office since 2015. From 2003 to 2007, he served as Minister of the Federal Capital Territory and Director of the Bureau of Public Enterprises. He is one the founding members of the All Progressives Congress (APC).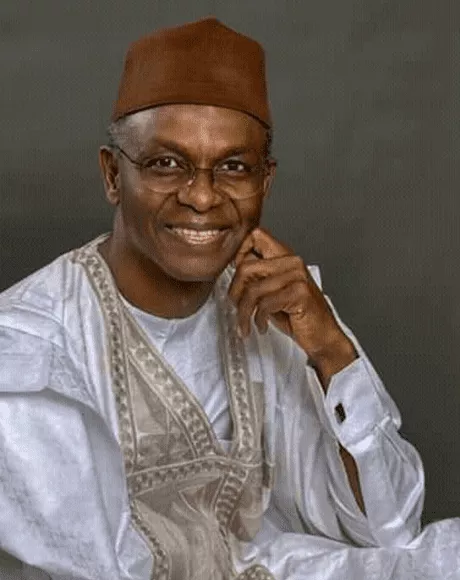 Dr Allen Kolo Kyari GMD NNPC
Mele Kolo Kyari is a Nigerian geologist, crude oil marketer, and the Nigerian National Petroleum Company Limited's first Group Chief Executive Officer (GCEO) (NNPC limited). Kyari was previously the NNPC's Group General Manager, Crude Oil Marketing Division, and the Nigerian National Representative to the Organization of Petroleum Exporting Countries (OPEC) since 2018.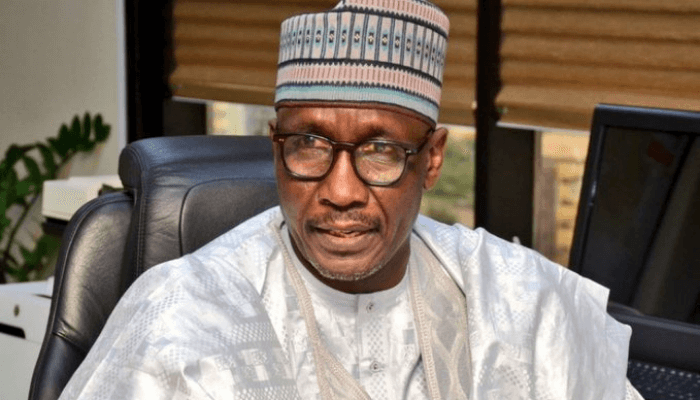 Mr Herbert Wigwe Banker
Herbert Onyewumbu Wigwe is a Nigerian businessman and banker. He is currently the CEO of Access Holdings Plc, which is also known as Access Corporation. Herbert was the Group Managing Director/CEO of Access Bank plc, one of Nigeria's top five banking institutions, from January 2014 to April 2022, succeeding his business partner, Aigboje Aig-Imoukhuede.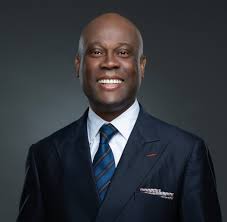 Mr Abubakar A. Kyari Senator
Nigerian politician Abubakar Kyari is a member of the All Progressives Congress and the incumbent senator representing Borno North Senatorial District of Borno State in the Ninth National Assembly. He served in the House of Representatives from 1998 to 2003 before becoming a senator. From 2003 to 2005, he served as a Commissioner in the Borno State Executive Cabinet, a position he held from 2007 to 2011.
Babatunde Raji Fashola
Babatunde Raji Fashola, SAN is a Nigerian lawyer and politician currently serving as the country's Federal Minister of Works and Housing. From May 29, 2007, to May 29, 2015, he was the Governor of Lagos State.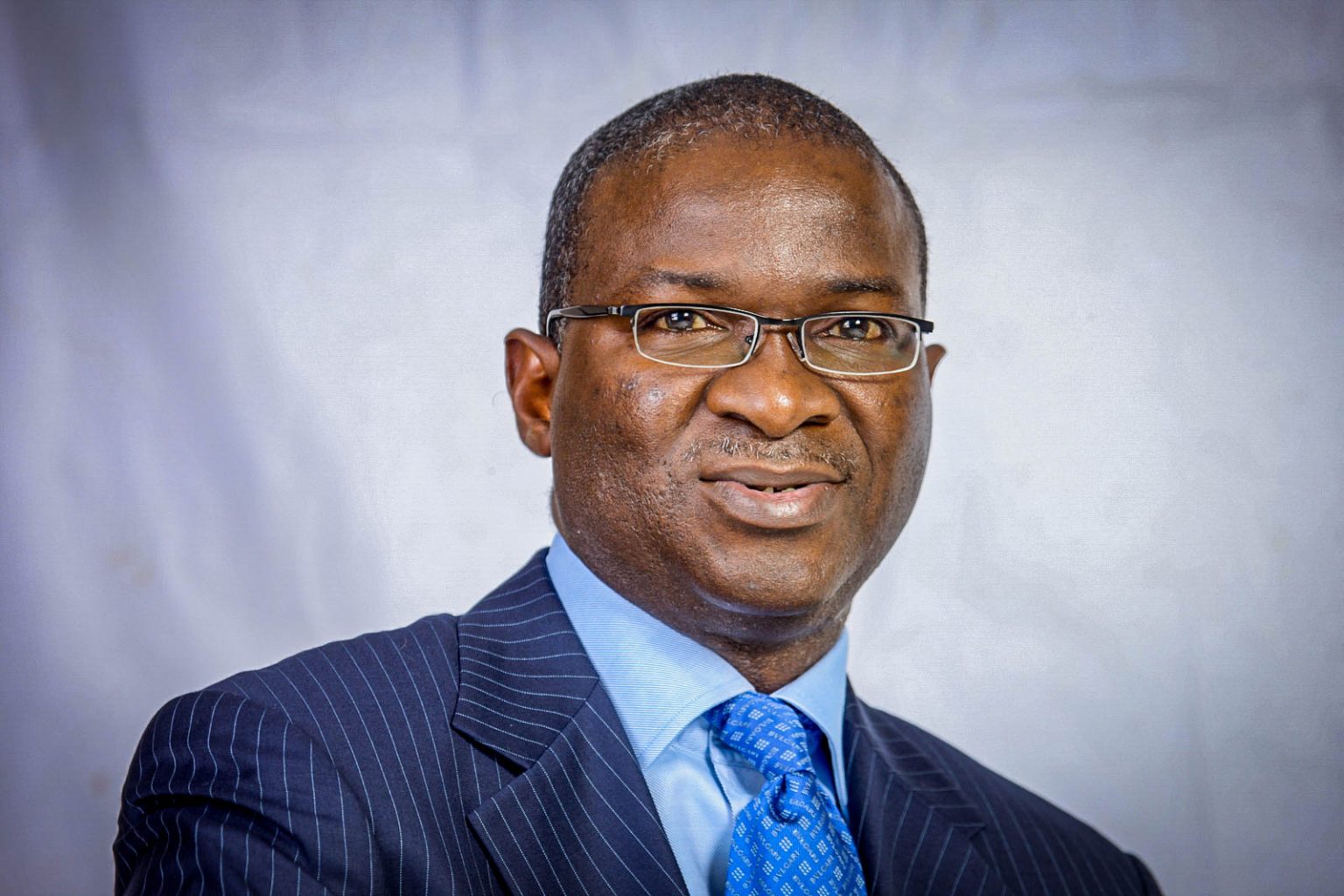 OFFICER OF THE ORDER OF THE FEDERAL REPUBLIC (OFR)
Dr. Bashir Yusuf Jamoh DG NIMASA
NIMASA's Director General, Bashir Yusuf Jamoh (PhD), has over 29 years of public service experience. He had previously worked for the Kaduna State Government before joining the then-National Maritime Authority (NMA) in 1994. Dr Jamoh was the Executive Director, Finance & Administration at NIMASA before this appointment. Before that, he was the Assistant Director in charge of Training and Development at NIMASA. He has had the privilege of serving not only in executive management, but also at the management level in NIMASA's operations and administrative departments, and he brings this knowledge to his new assignment.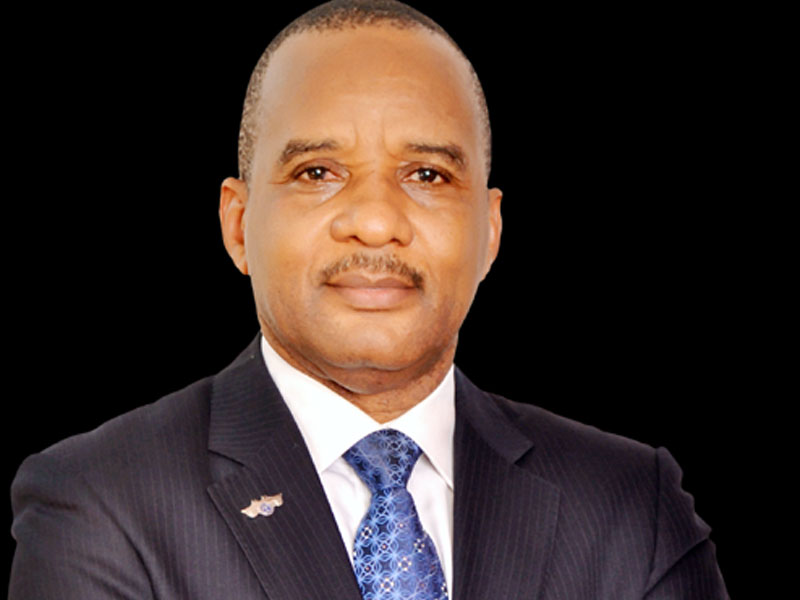 OFFICER OF THE ORDER OF THE NIGER (OON)
Chief Gabriel Ogbechie MD/CEO Rain Oil
Ogbechie oversees a workforce of over 2000 people and has successfully implemented long-term systems and culture in the organisation. His unwavering commitment to the organization's core values of respect, integrity, teamwork, excellence, and safety has rubbed off on the workforce, and this has been reflected in customers' interactions with the organisation over the years. Dr Ogbechie is a multiple award winner, having received the Downstream Company of the Year Award at the 2020-Business Day Nigerian Business Leadership Awards, the Downstream Man of the Year Award at the 2018 Oil Trading and Logistics Conference, and being a Finalist at the 2014 EY Entrepreneur of the Year Award. The Rainoil CEO holds an Honorary Doctorate Degree.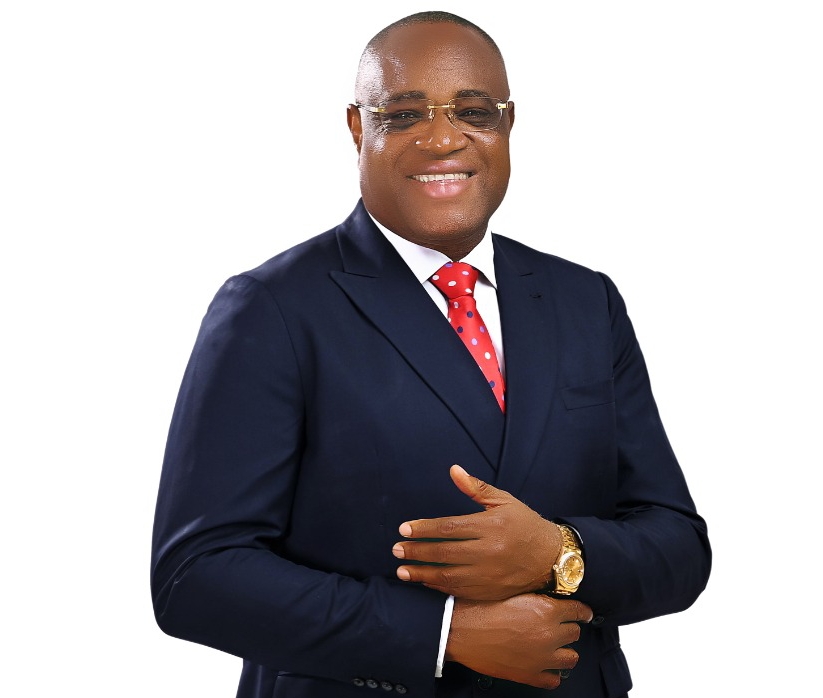 Iyinoluwa Aboyeji CEO of Flutterwave
Before launching Flutterwave in 2017, Iyinoluwa Aboyeji co-founded two successful African startups. The payments company is enabling Pan-African merchants to conduct global business, having processed $1.2 billion in transactions so far. Andela, Aboyeji's previous startup, gained attention when it received $24 million in funding from Mark Zuckerberg.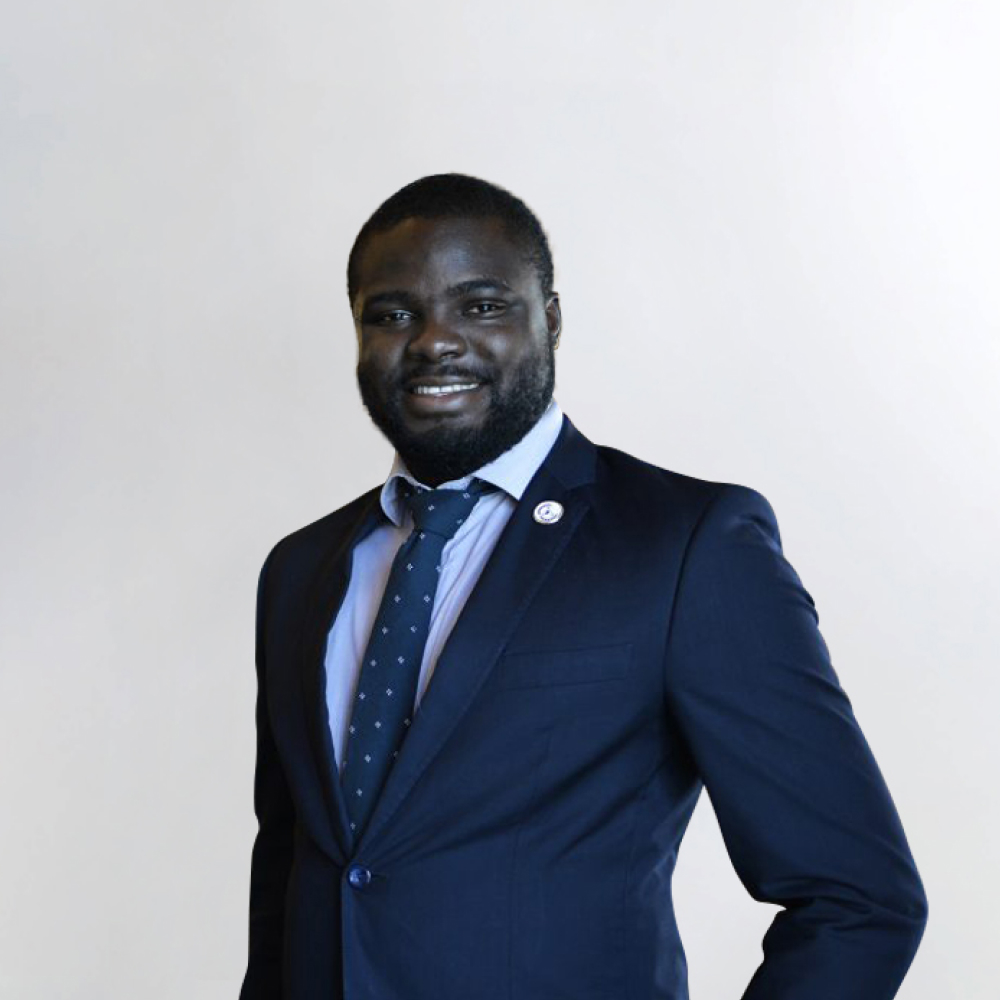 Mosunmola "Mo" Abudu Entrepreneur
Mosunmola Abudu is a Nigerian media mogul, philanthropist and recruitment consultant. She is "Africa's Most Successful Woman" as per Forbes, as well as one of the "25 Most Powerful Women in Global Television" as per The Hollywood Reporter. Mo has helped in the transformation of Nollywood from what it was, to what it is today. Mo Abudu started her professional career as a recruitment consultant in 1987 with the Atlas Recruitment Consultancy firm in the UK, before coming back to Nigeria. She is the founder of Vic Lawrence & Associates Ltd. Her journey did not end there as she went on to create, produce and present 'Moments with Mo.', She later founded a television station, Ebony Life Television, and has been producing entertainment content to date. The content she produces has entertained millions of Nigerians and people across the globe (Elesin Oba: The King's Horseman, Oluture, Castle and Castle among others). Mo made history in 2020 when her company signed a multi-title deal with Netflix, making it the first African production company to enter into such an agreement.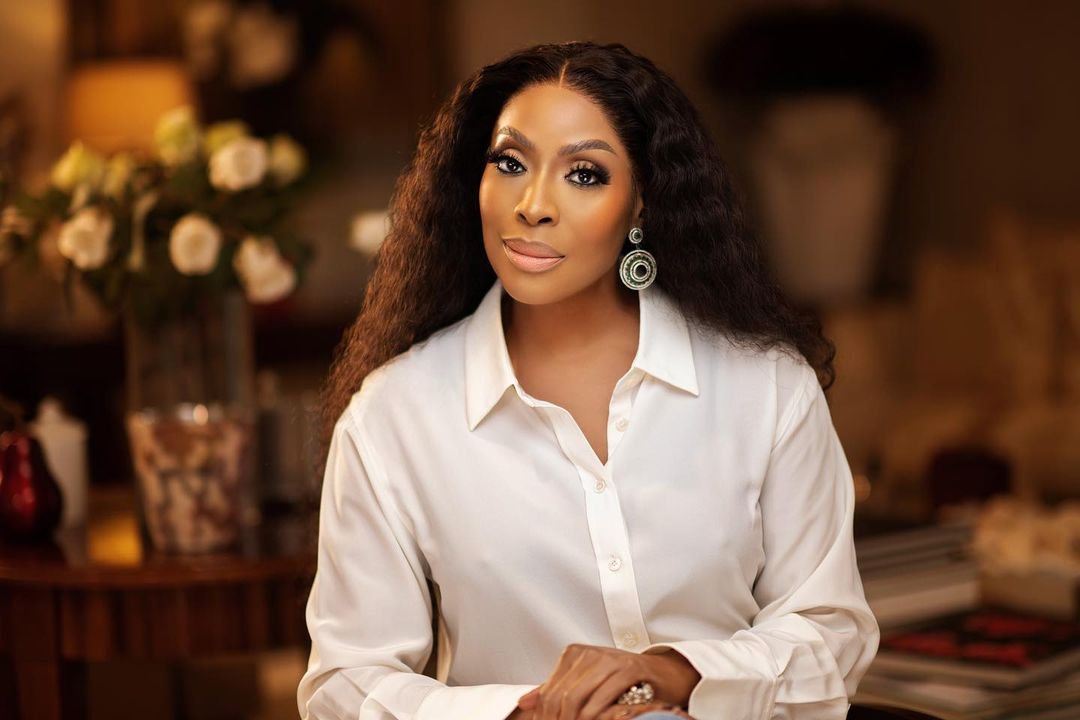 MEMBER OF THE ORDER OF THE FEDERAL REPUBLIC (MFR)
Dr Olamide Brown-Orekunrin CEO of Flying Doctors
Dr Olamide Orekunrin-Brown was born in 1986 in the seaside town of Lowestoft in rural England's east. She was raised by foster parents in the United Kingdom, where she trained and graduated as one of the youngest medical doctors at the age of 21. She is a medical doctor, a pilot in training, and the founder of Flying Doctors Nigeria (FDN). She also provides medical emergency services such as air ambulances, medical evacuation, medico-logistics services, remote site medical solution services, medical infrastructure development, and medical training. FDN was founded in 2009 and now has West Africa's largest network of ground and air ambulances (both fixed and rotary-wing aircraft). It is strategically located in major Nigerian cities such as Lagos, Abuja, and Port Harcourt.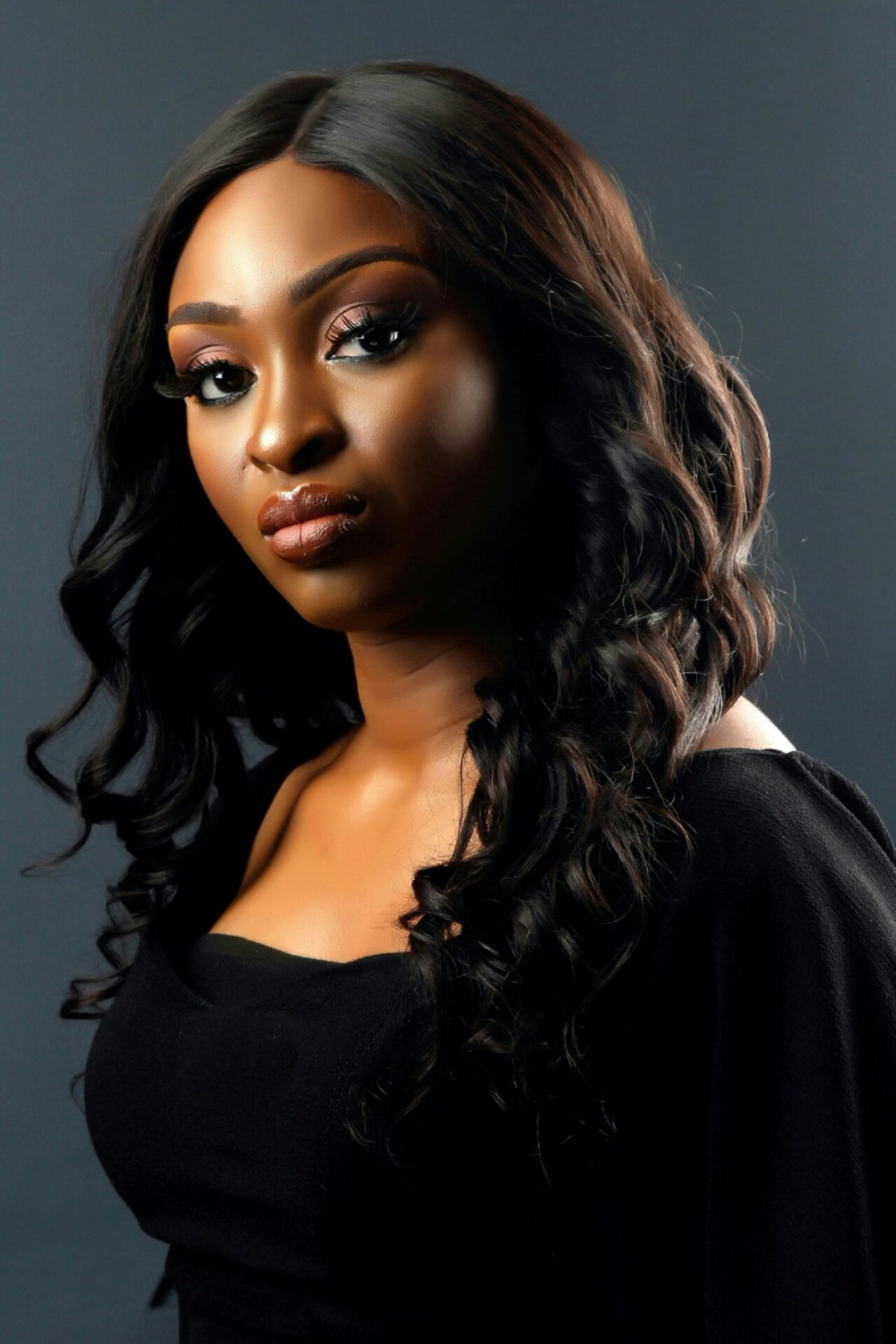 MEMBER OF THE ORDER OF THE NIGER (MON)
Innocent Ujah Idibia (2Face) Musician
Innocent Ujah Idibia, known by his stage name 2Baba, is a Nigerian musician, singer, songwriter, record producer, entrepreneur, philanthropist, humanitarian, and activist. Noted for his vocal range, lyrical depth, and longevity, he is widely regarded as one of Nigeria's greatest musicians of all time.