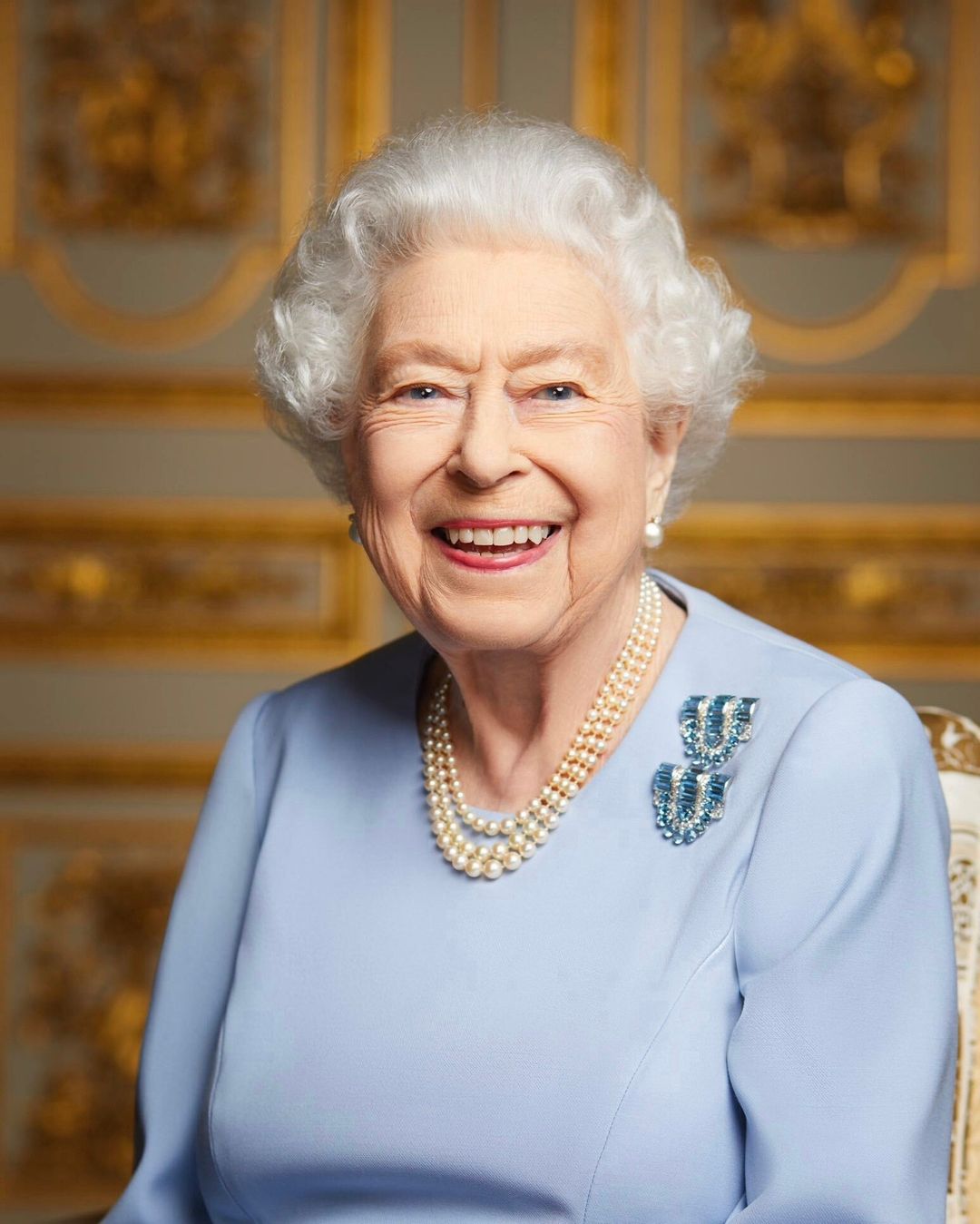 In the past few days, the world has been thrown into an unexpected, yet expected, loop. Wondering what that is, apart from the regular chaos (for your information chaos should not be regular but, unfortunately, the world we currently live in is very dramatic at the moment) …ahh, let us get back to the topic, shall we?
Mama Charlie, a.k.a. Lilibet, royally known as Queen Elizabeth II, died! What! Yes, the Queen of England, the Madam of Colours, shocking I know, mostly because she seriously outlived a lot of people, plus for the world, she kind of became everyone's distant grandma of sorts, kind of like Betty White, but with a different crown (trust me, Betty White was the Queen of Comedy and Sarcasm).
Yeah so, she is dead, but I'd personally like to say she has finally gone to rest. Lord, I cannot imagine the immense pressure and weight that had been on her shoulders from the day she was born. Some might say it was only for seventy years plus, but it has literally been from the day she was conceived.
In BRIEF
Born Elizabeth Alexandra Mary on April 21, 1926, to the Duke and Duchess of York (later King George VI and Queen Elizabeth), she was a brilliant child who became heir after her uncle abdicated the throne, leaving her father to take the reins. With regard to her education, she was royally homeschooled. I say royally because, can you imagine the salaries of her tutors? Yeah, public and private school would be cheap compared to her homeschool …I'm kind of jealous but full of admiration at the same time. The late Queen Elizabeth II, like other women in her family, served her country through military service by undertaking in her public duties during World War II. She served in the Auxiliary Territorial Service (I would have been so terrified and honestly cried the whole time, like seriously, to think of royalty staying back while bombs and the likes are dropping out of the sky? Well, her mother was a tough cookie, too; so, is blood thicker)?
In November 1947, she married Philip Mountbatten, a former prince of Greece and Denmark (for your information they were related) and their marriage lasted 73 years until his death in April 2021. They had four children: Charles, Anne, Andrew and Edward.
For a woman of extreme wealth and power, one of the things I absolutely loved about the queen were her hobbies. You would think that one of royal blood would spend her time drinking tea and having crumpets while engaging in lavish parties like her predecessors and associates; nope, this Queen was simply simple in her own way. She enjoyed taking care of her horses, gardening, pigeon ranching and stamp collection, etc.
REPRESENTATION AND THE MEDIA
• The Coronation (film)
• Elizabeth at 90: A Family Tribute
• Elizabeth R: A Year in the Life of the Queen
• Elizabeth: The Unseen Queen
• Spencer (2021)
• Elizabeth (1998)
• Royal Family (film)
• The Royal Tour of the Caribbean
The list is a lot more, but these are some of my favourites (I cannot remember if I have mentioned this, but I am a hardcore fan of movie depictions and documentaries, now throw in a bit of animation and you have me as a fan for life).
From animation, to documentaries, to feature films and more, several words tend to surface with regard to life and times as well as the portrayal of the late Queen Elizabeth II. Words or terms like: Sarcastic, funny, flexible, self-aware, protective, constantly in the know, concern for her citizens, decisive, and so much more. Those are the most visible terms for portrayal films, animation and documentaries that have always been used to showcase the late Queen Elizabeth. Unfortunately, these words may mean differently based on perspective; for me, all I always saw was the power.
Yes, regardless of how she was portrayed, her power always stood out; it felt like a sharp blade, well-moulded Japanese blade, the type you knew could cut you down with one strike, but you were not afraid of it, more in awe and somewhat drawn to it. I know for someone in her position she was meant to be feared or revered at all times (and probably behind closed doors, away from the prying eyes of the media, she somewhat must have been feared, but there is something my parents always realised about me that I am slowly coming to understand about myself, and that is that there is always more beneath the surface and often times, even without voluntarily putting myself in harm's way, I was more drawn to the underlying persona than the one portrayed.
For years I felt that with all that power she held in all her regal majesty, there was something softer, calmer, more common than her crown and title; for me it was her heart. Studying mass communication/ media studies is still one of the greatest gifts my parents gave me, simply because it allowed me to explore my own humanity, while seeing not just different versions of myself but of others, too. The Queen was no exception. In terms of her turbulent relationship with the late Princess Diana as portrayed in the latest series (Spencer), where others saw turmoil and conflict in order to keep reign and sanity for the House of Crowns (Buckingham Palace), she struggled with being simply human as a mother and being the Queen as a ruler.
Yes, unfortunately, most people did not like the Queen, especially when she was shown in certain roles pertaining to Diana, but with a more discerning eye, anyone could see that somewhere deep down inside, it was more of admiration that could not be shown publicly because, irrespective of her feelings, Crown and Country always came first. The media will always show the world a perspective it needs the world to believe in, especially if it is bankable and, unfortunately, usually negative because bad news spreads and sells faster than good.
Here is my take on this: if truly we were more open minded and discerning with our views for those whose heads are heavy from crowns, we would see that beneath all of it – the Her Majesty, Her Excellency, Her Royal Highness, Her Ladyship and more – is simply a woman, a mother, a wife, a protector – a common woman whose responsibilities exceeded most.
I guess I was truly able to recognize her as a person more than a demigod in some sense … watching her with Paddington the Bear made it all seem right. I know my line of thinking is usually outside the box but bear with me (pun happily intended), maybe it is time you tried to see it, too. Not the Queen, the Crown and the Power portrayed but the woman and the heavy responsibilities as well as roles she had to play, even if it made her the villain.
THINGS YOU SHOULD KNOW
• Her favourite dogs were corgis.
• She loved bright colours.
• She was the only woman and person in the UK to drive without a licence.
• She published her first Instagram post in 2019.
• She owned her first home at the age of six.
• She once played a hearty prank on American tourists.
. She and the late, famous, Hollywood delectable heartthrob Marilyn Monroe were age mates.
DEDICATION
THE CROWN
Heavy is the head that wears the crown
They always say
Heavy is the head that bears its weight without complaint
Heavy is the head that hides its pain
Because it's the price of fame
Heavy is the heart that rules a place
Because your heart can never be yours
They always say
They always say
Heavy is the head that wears the crown
But I say
Worthy is the head that wears the crown
Because it is the only one that fits.
Now the crown will pass on its chores
And lay to rest in regal respect
Because worthy was her head who bore it all…
For NOW she rests…
The Monarch RESTS.
By Adeola Ademokoya
CONCLUSION
Her life was beautiful and well lived. In the years to come I hope that generations will see her in a more honest light than what we thought we knew. History has always taught us that there is, and always will be, more beneath the surface. We just need to look with a clear mind and an open heart. Till next time folks, bye