1. Pete Edochie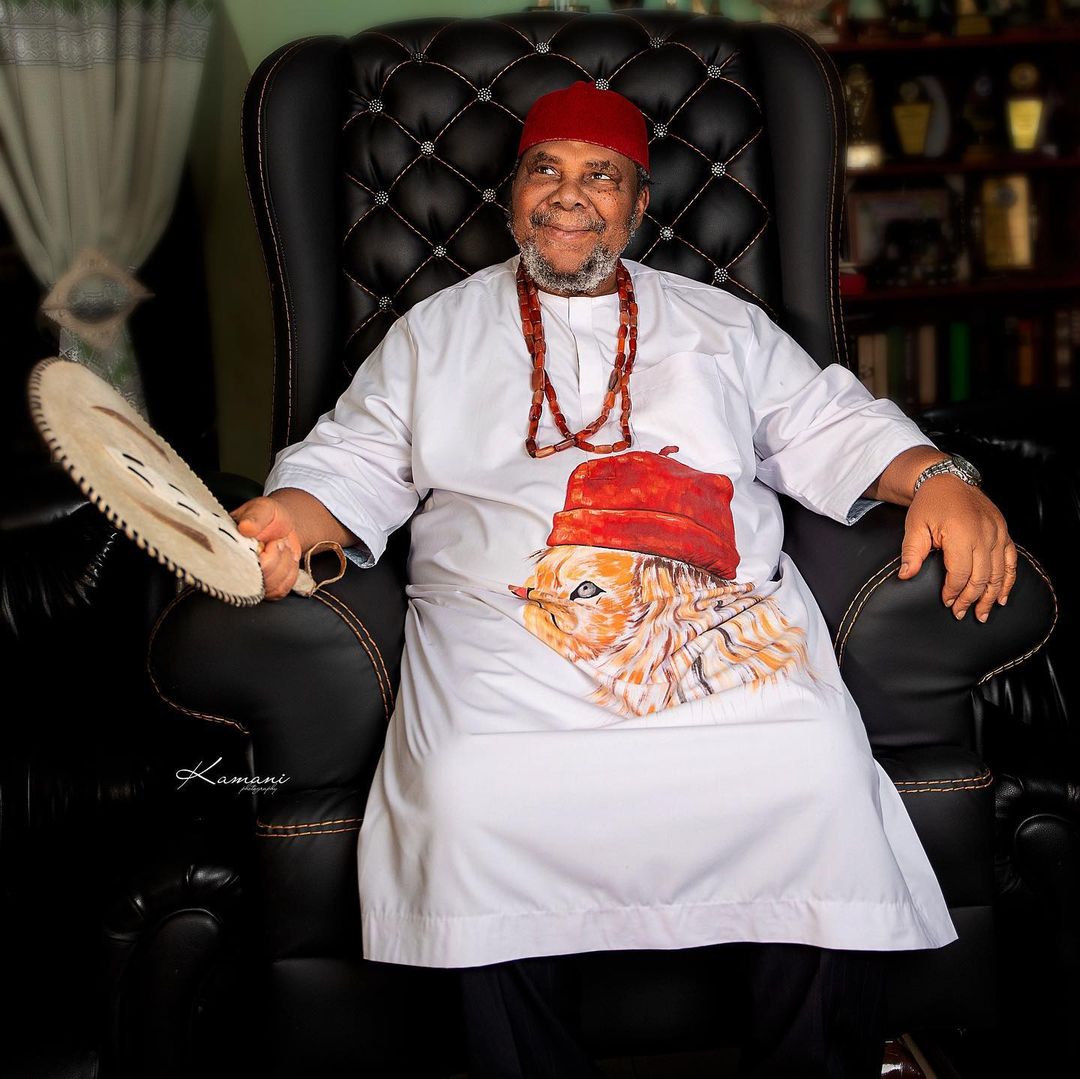 Born in Enugu, veteran actor Pete Edochie is widely regarded as one of Nigeria's most iconic and accomplished actors with a career spanning several decades.
Edochie's commanding presence and exceptional acting skills have made him a prominent figure in the Nigerian and African entertainment industry. He gained widespread recognition for his role as Okonkwo in the television adaptation of Chinua Achebe's novel, Things Fall Apart.
"Pete Edochie's distinctive voice, facial expressions, and ability to convey deep emotions have made him a sought-after performer. Throughout his career, Edochie has received several accolades and awards for his contributions to the film industry. His career has left an indelible mark on the African entertainment landscape, making him a beloved and respected figure among audiences and peers alike. His influence on the Nigerian film industry is immeasurable, and his legacy continues to inspire aspiring actors and filmmakers.
2. RMD
Richard Eyimofe Evans Mofe-Damijo, popularly known as RMD, is an actor, producer, and lawyer. RMD began his acting career in the late 1980s with the popular Nigerian TV soap opera, "Ripples," and became famous for his talent and charisma. Over the years, he has starred in numerous Nollywood films and television shows, earning him several awards and accolades for his exceptional performances. In addition to his acting prowess, RMD has also ventured into film production and has been involved in the production of several successful Nigerian movies. He has a keen eye for storytelling and has contributed to the growth and quality of Nollywood productions. Beyond his work in the entertainment industry, RMD has had an impact on various aspects of the Nigerian society. He served as the commissioner for culture and tourism in Delta State, Nigeria, from 2009 to 2015, where he played a role in promoting and developing the state's cultural and tourism potential.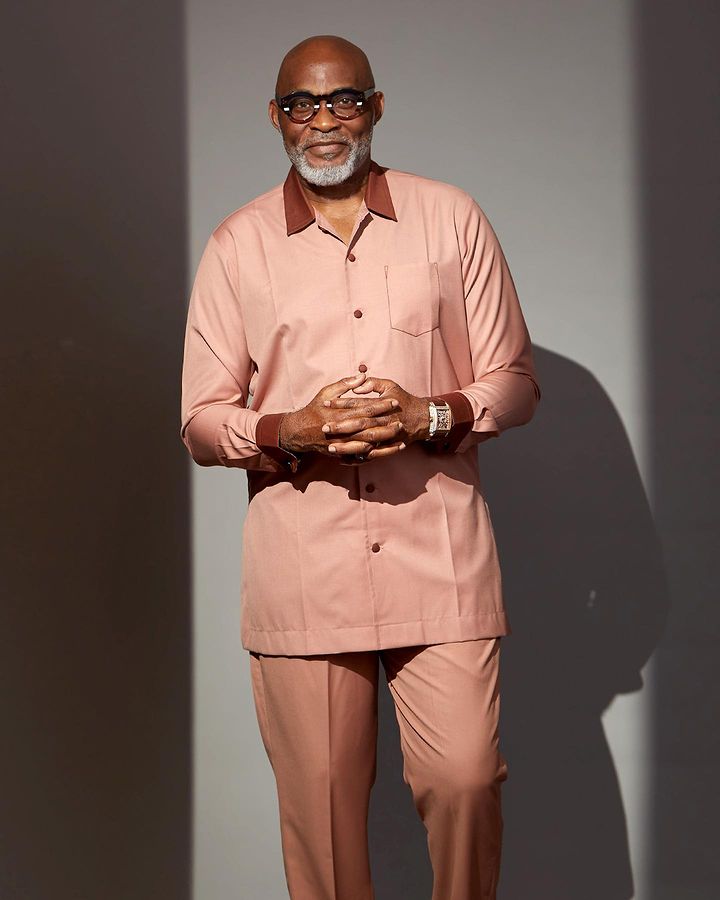 3. Nkem Owoh
Nkem Owoh Nwabuoku, popularly known as Nkem Owoh, is an actor and comedian who gained widespread recognition for his comic roles in Nollywood films. His breakout role was in the 2002 movie "Osuofia in London," where he played the character Osuofia. Owoh's humorous acting style and memorable catchphrases made him a beloved figure in African cinema. While he's best known for his comedic roles, Nkem Owoh has also showcased his versatility by taking on more serious and dramatic characters, displaying his range as an actor. He has appeared in numerous films, both in Nigeria and internationally, and his contributions have left an indelible mark on the Nigerian entertainment industry. In 2008, he was awarded the American Movie Academy Award for his role as Best Actor in a Leading Role in the movie "Stronger than Pain".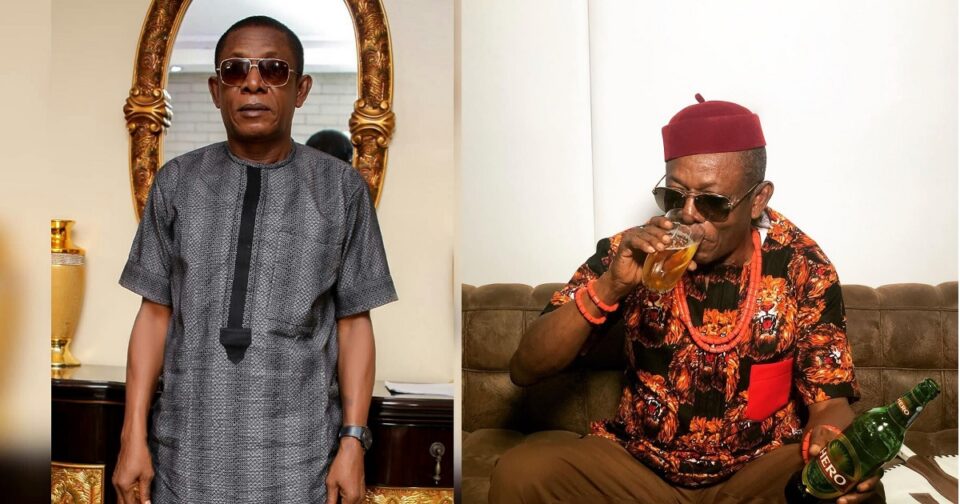 4. Wale Ojo
Known for his work in film, television and theatre, Wale Ojo is exceptional for his acting prowess. He has left an indelible mark on the Nigerian and international scenes. Ojo's acting journey began on the stage where he honed his skills in theatre productions before transitioning to on-screen roles. He made his mark in Nollywood with his captivating performances that often display his range, depth, and ability to embody diverse characters.
Ojo's dedication to his craft and his ability to seamlessly adapt to various roles have earned him admiration from both the audiences and his peers. He has worked alongside renowned actors and directors, including Wale Adenuga and Joke Silva. There is no doubt that he has contributed immensely to the growth and recognition of the Nigerian film industry. Ojo's presence in both local and international projects showcase his versatility and his commitment to elevating the quality of the African cinema. Although specific achievements and accolades may vary over time, Wale Ojo's lasting impact on Nollywood and his continuous contribution to his art remain his defining achievement.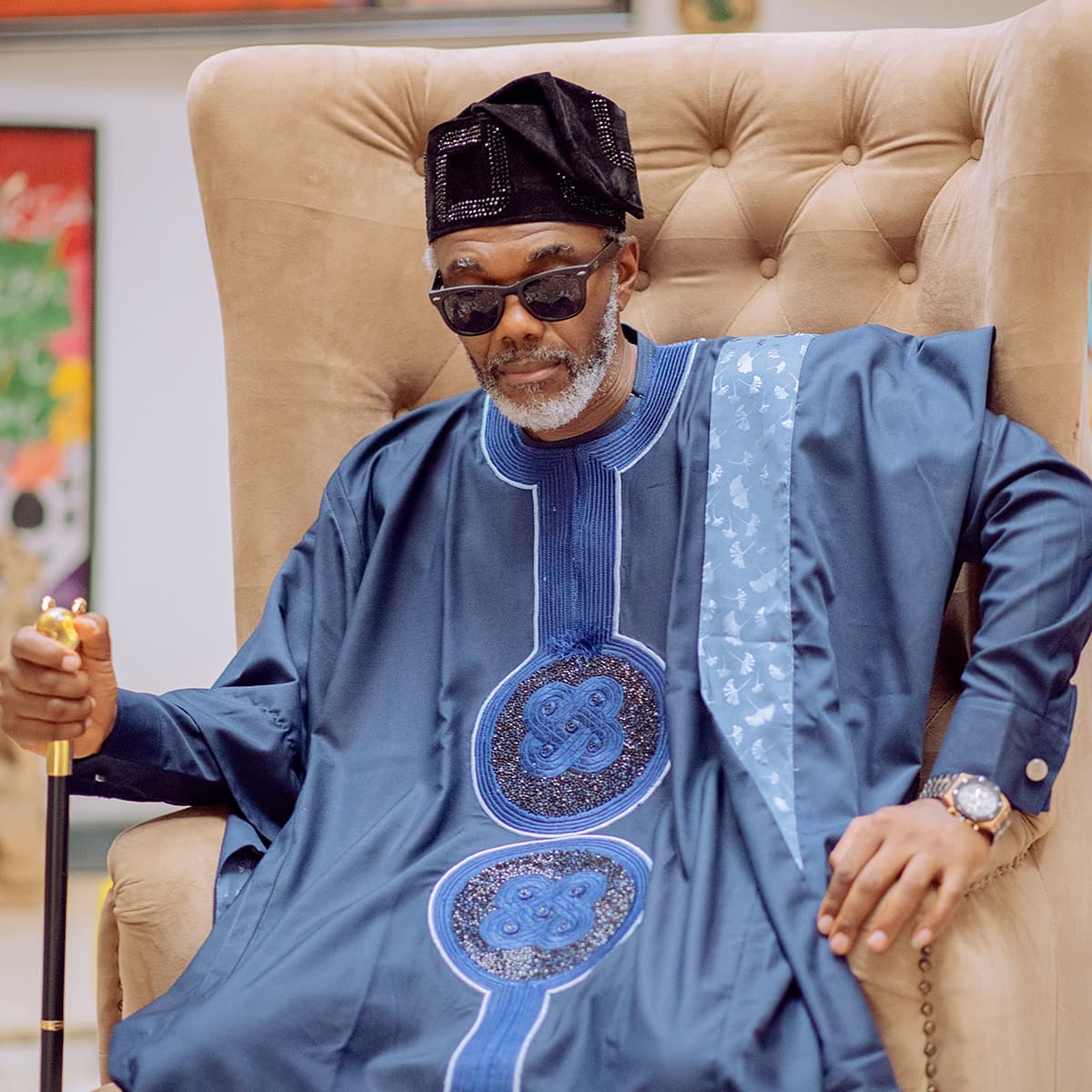 5. Ramsey Nouah
Ramsey Nouah is a distinguished actor and filmmaker who has made significant contributions to Nollywood. He is recognised for helping to shape the industry's evolution by participating in projects that pushed boundaries and raised the standards of filmmaking. His dedication to his craft and his ability to bring characters to life have earned him numerous awards and accolades. One of Ramsey's notable achievements is his role in the film "Figurine," which received critical acclaim both locally and internationally. In addition to his acting career, Ramsey Nouah has ventured into filmmaking. He directed the film "Living in Bondage: Breaking Free," a sequel to the iconic Nollywood film "Living in Bondage." His exceptional performance, dedication to the craft, and contribution to the industry's growth have solidified his position as a respected and influential figure in Nigerian and African cinema.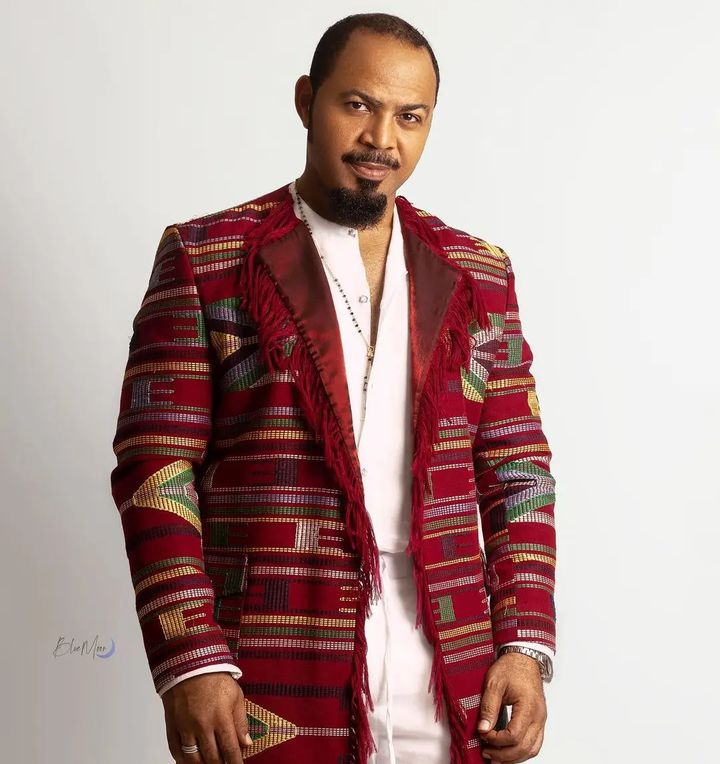 6. Zubby Michael
Professionally known as Zubby Michael, Azubuike Michael Egwu is an actor, philanthropist and movie producer. Zubby Michael's acting career took off in the early 2000s, and he quickly rose to fame due to his compelling performances and versatility as an actor. He is known for portraying both heroic and villainous characters with equal conviction. His strong screen presence and ability to immerse himself in roles have garnered him a dedicated fan base. Zubby Michael has also extended his impact beyond acting. He is an entrepreneur and owns a production company, Zubby Michael Productions, which focuses on producing Nollywood films. Additionally, he is known for his philanthropic endeavours, including supporting charitable initiatives in his community. While Zubby Michael's impact is evident in his acting career and business ventures, he has also been a source of inspiration for aspiring actors and fans. His dedication to his craft and his journey from humble beginnings to becoming a recognisable figure in Nollywood serves as a motivation to many.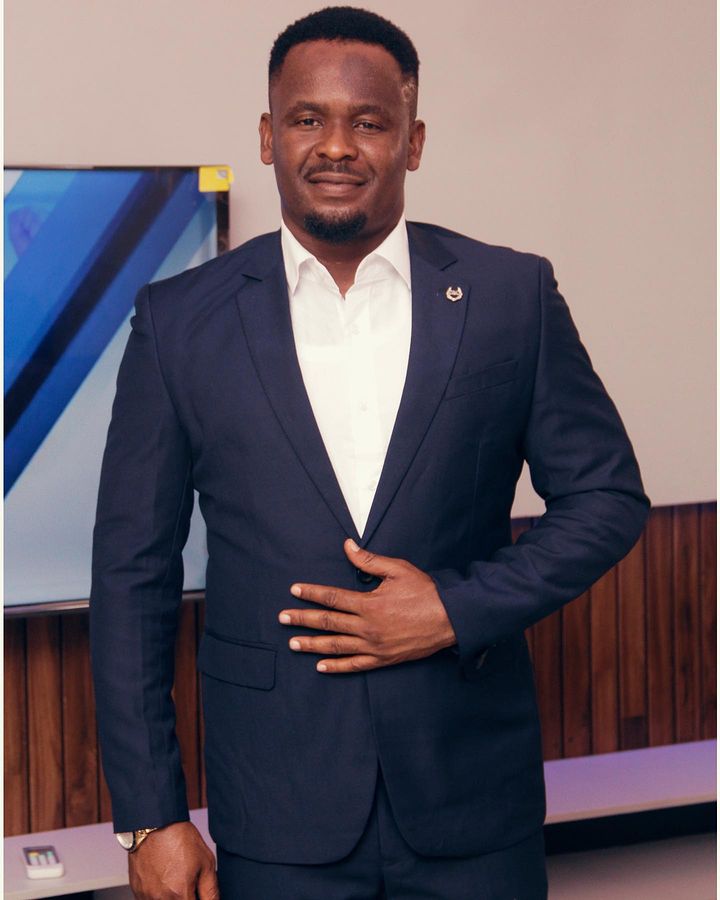 7. Ali Nuhu
As an actor and director, Ali Nuhu acts in both Hausa and English movies. He is mostly referred to as the 'King of Kannywood' or 'Sariki Ali' by the media. Nuhu's introduction to acting occurred in 1999 with his debut film "Abin Sirri ne." He gained widespread recognition for his performance in "Sangaya," a film that achieved remarkable success and stood out as one of the top-grossing Hausa movies during that period. Ali Nuhu's presence extended to various sequel films like "Azal," "Jarumin Maza," and "Stinda." He is well-known for his crossover roles between Nollywood and Kannywood. Most recently, he starred in "Shanty Town". His exceptional portrayal earned him the title of Best Supporting Actor at the African Movie Academy Awards in 2007.
Ali has starred in over 500 Nollywood and Kannywood movies and has been recognised as one of the most successful Hausa film stars in the world. In addition to his career, he has been a brand ambassador for several brands, namely Globacom, OMO, Samsung, Checkers Custard, etc. Ali frequently features among the top 10 of the 100 most influential men in Nigeria.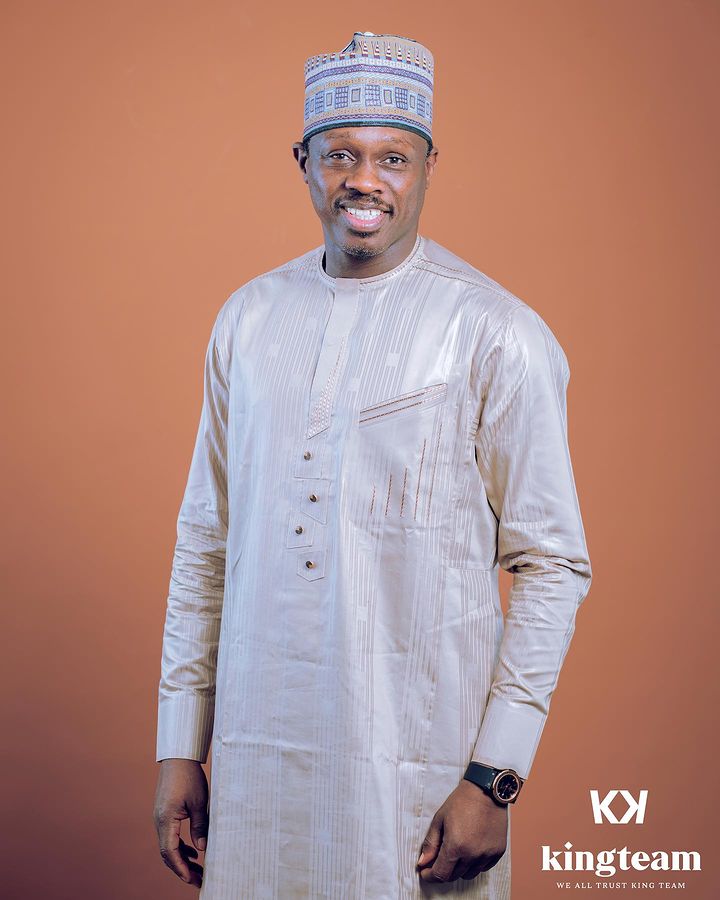 8. Alexx Ekubo
Alexx Ekubo is a model, actor, composer, producer and entertainer who gained fame in Nollywood through his impressive acting skills and charming looks. He has appeared in numerous movies across various genres, including romantic comedies and drama films. Some of his notable films include "Ladies Men," "Intruder," "The First Lady," and "Weekend Getaway."
Alexx has also made his mark in the fashion and modelling industry. He has been recognised for his style and has won awards for his contributions to fashion and entertainment. His achievements include winning the Best Actor in a Supporting Role awar
d at the Best of Nollywood Awards, and has been nominated for several other industry accolades. Alexx is also known for his philanthropic efforts. He has been involved in various charitable activities and initiatives aimed at giving back to his community and supporting causes that matter to him.
9. Lateef Adedemeji
Lateef Adedimeji is an actor, filmmaker, and model who has made a name for himself in Nollywood. He initially studied Mass Communication at Olabisi Onabanjo University but eventually ventured into acting. He gained recognition for his role in the Yoruba language film "Kudi Klepto," which earned him a Best Actor nomination at the 2017 Best of Nollywood Awards. He also received acclaim for his roles in other films and TV series within the Nigerian entertainment industry. He was awarded the Face of the Nollywood Male during the Nigeria Newspaper Night of Honour on October 30, 2021.
Lateef Adedimeji is also known for his social media presence, where he engages with his fans and shares insights into his personal life and career. He was once a brand ambassador for Airtel and Numatville Megacity.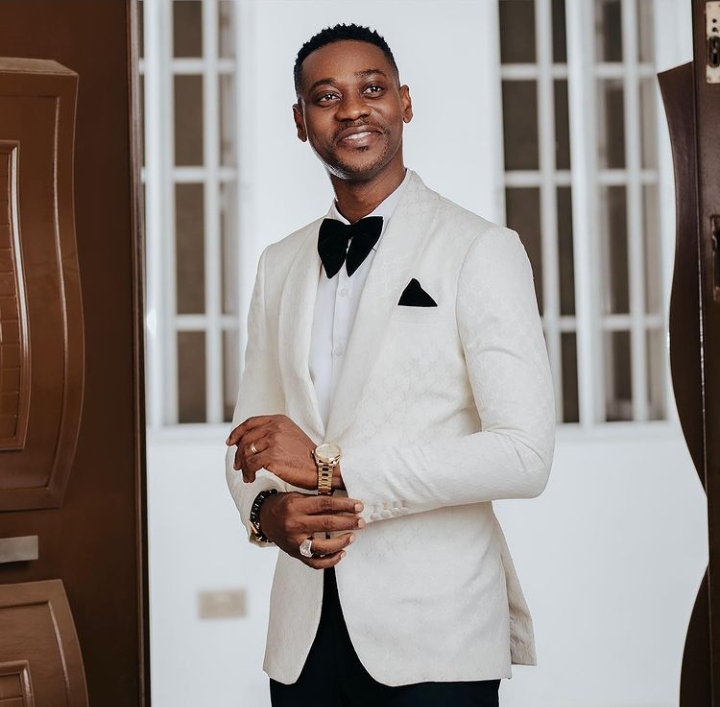 10. Kunle Remi
Oyekunle Opeyemi Oluwaremi, known simply as Kunle Remi, is an actor, motivational speaker, host, producer and model usually referred to as the screen god. Kunle studied acting and filmmaking at the New York Film Academy where he combined hosting for Celebville 360 with schooling. He gained prominence through his role as Ademide in the popular TV series "Tinsel", which earned him a nomination for Best Actor in a Lead Role at the Africa Magic Viewers' Choice Awards. Some of his notable works include "Falling," "Gbomo Gbomo Express," "Out of Luck," and "Room 315."
Kunle Remi has also ventured into modelling and hosting. He hosted the reality TV show "Gulder Ultimate Search," further solidifying his presence in the media landscape. Kunle won the 7th edition of Gulder Ultimate Search in 2010. In 2023, he won Best Actor in a Feature Film award at the Cine Paris Film Festival.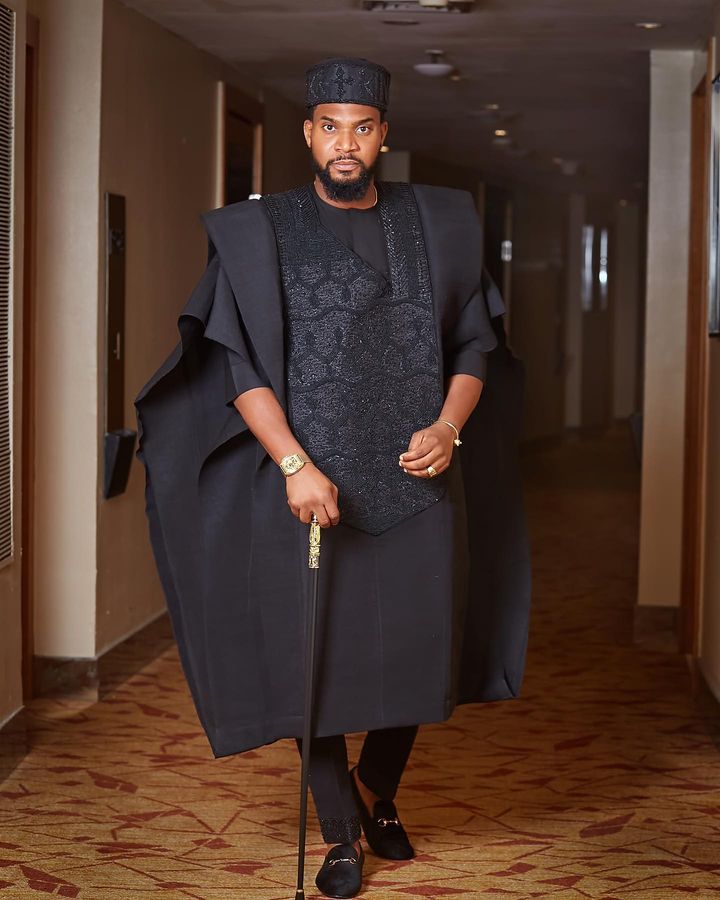 11. Femi Adebayo
Femi Adebayo Salami, also known as Ogabello or Adebayo Salami, is a director, actor, lawyer, and producer. He is the son of veteran actor Adebayo Salami.
Adebayo Salami was initially the special adviser to the governor of Kwara State on Art, Culture and Tourism. He started acting in 1985, where he featured in "Ogun Ajaye," his father's first movie. Some of his notable films include "Owo Blow," "Jelili," "October 1," and "Jagun Jagun". In addition to acting, Femi Adebayo is a trained lawyer. He studied Law at the University of Ilorin and was called to the Nigerian Bar in 2003. Despite his legal background, he decided to pursue a career in acting where he found great success.
Femi Adebayo signed an ambassadorial deal with StarTimes in 2022. He is the CEO of J-15 Media Network Nigeria, a film school for performing arts. Adebayo has also ventured into filmmaking, producing and directing Yoruba-language movies. He is known for his dedication to promoting Yoruba culture and language through his work.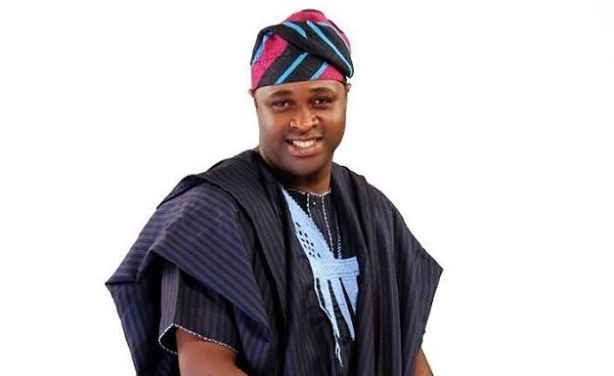 12. Deyemi Okanlawon
Deyemi Okanlawon is an actor, voice actor and model. At the age of 9, Deyemi was featured in a TV commercial with Kunle Bamtefa. This marked the beginning of his career. After working as a baker and in sales and marketing, he pursued further education and earned a Certificate in Acting from the New York Film Academy. He gained reputation through standout performance in movies such as "Omo Ghetto: The Saga," "Blood Sisters," and "King of Boys: The Return of the King." He was notably recognised as the top-earning Nollywood actor in 2020. Deyemi established Covenant Entertainment Services, a company specialising in production and talent management. He subsequently took on a role as a consultant for Silverbird Film Distribution.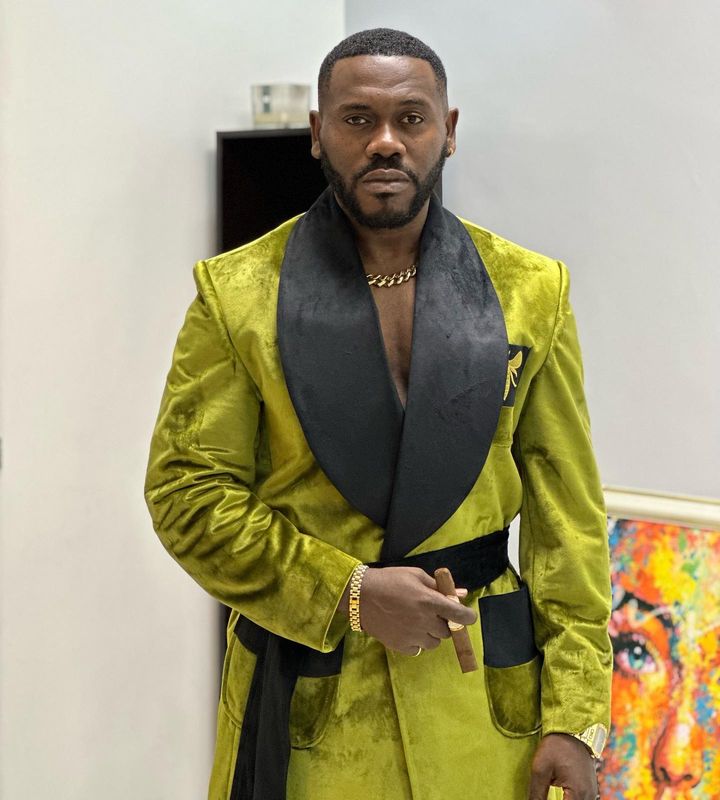 13. Odunlade Adekola
Odunlade Jonathan Adekola is an exceptional actor, filmmaker, film director, film producer and singer. Adekola is the founder and CEO of the Odunlade Adekola Film Production (OAFP). Adekola's acting journey began with a role in the Yoruba movie "Asiri Gomina Wa" in 1996. His exceptional acting skills, comic timing, and versatility quickly gained him popularity and a massive fan base. He has starred in numerous Yoruba films, earning him the nickname "King of Memes" due to his expressive facial expressions in movies that have become popular internet memes. In 1996, Odunlade Adekola embarked on his acting journey, coinciding with his enrollment in the Association of Nigerian Theatre Arts Practitioners. Over the years, he has taken on roles encompassing acting, scripting, production, and direction in numerous Nigerian films, commonly referred to as Nollywood productions. His prowess was acknowledged in April 2014 when he secured the Africa Movie Academy Award for Best Actor of the Year. Notably, in December 2015, he ventured into the Nigerian music scene, further diversifying his creative pursuits. In addition to acting, he is a brand ambassador for many brands such as Globacom Telecommunication and others.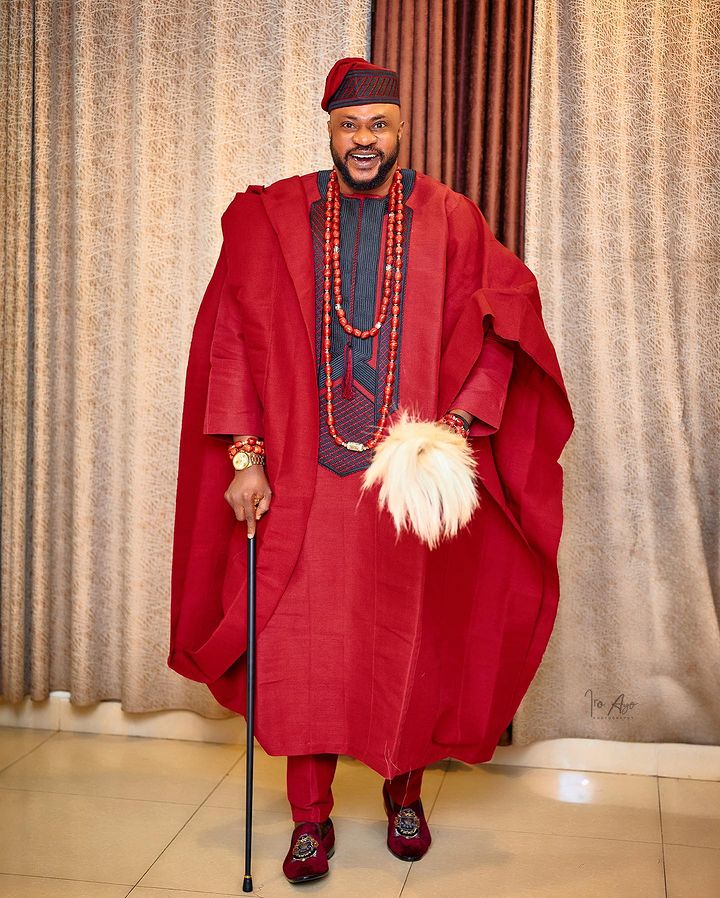 14. Timini Egbuson
Born in Bayelsa State, Timni Egbuson began his acting career in the TV series "Shuga" produced by MTV Base, where he played the role of Tobi. This role marked a significant point in his career and helped him gain recognition for his talent. In 2017, he co-hosted the red carpet of GT Bank's Fashion Week alongside Sharon Ooja. He has since appeared in various Nigerian movies and TV shows, showcasing his versatility as an actor. Some of his notable achievements include roles in popular projects like "Skinny Girl in Transit," "Elevator Baby," and "Isoken." His performances have earned him nominations and awards, such as Best Actor in a Drama, with his role in Elevator Baby solidifying his status as a rising star in Nollywood.
Timini Egbuson is known for his unique style and fashion sense, making him a notable figure in the Nigerian fashion scene. He has also used his platform to advocate for social issues and inspire his fans.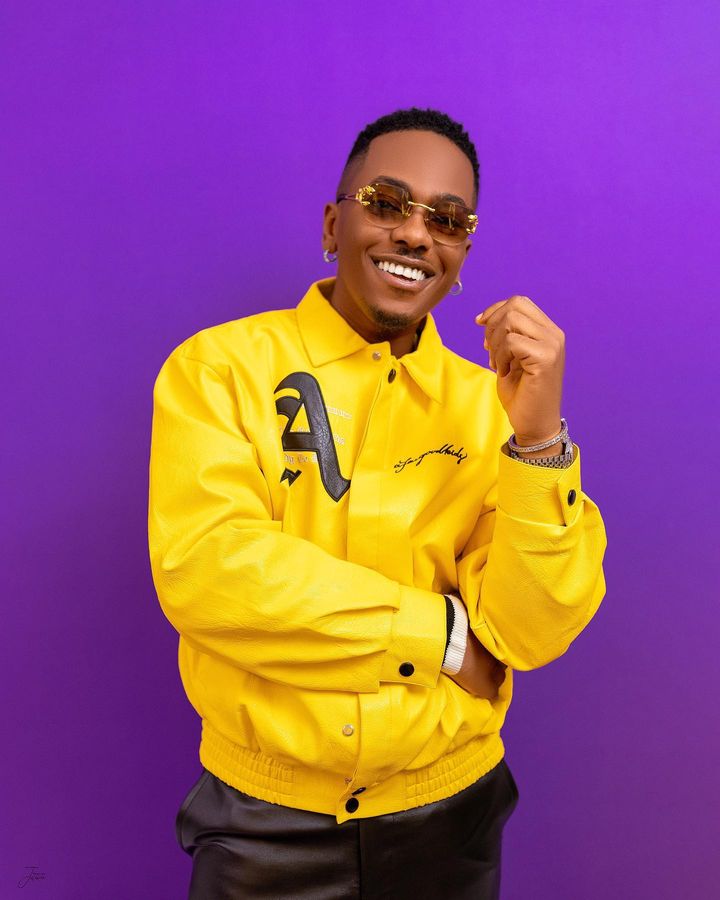 15. Tobi Bakare
Formerly an investment banker, Bakare is a media personality, actor, and model. He gained widespread recognition through his participation in the reality TV show "Big Brother Naija" (BBNaija) in 2018, which propelled him into the limelight. Before his appearance on BBNaija, Tobi Bakare had a background in modelling and acting. His charming personality and good looks made him a fan favourite on the show. He showcased his leadership skills and determination, which contributed to his success during the competition. Afterwards, Tobi Bakare has continued to pursue his acting career. He has appeared in various Nollywood movies and TV series, displaying his versatility and dedication to his craft. Tobi recently secured a significant role in the acclaimed Nigerian film "Gangs of Lagos," directed by Jadesola Osiberu. Some of his achievements include his role as an ambassador for Unilever, Amstel Malta, and Jumia in and out of Nigeria, which is a testament to his influence and popularity. He has also used his platform to advocate for causes such as mental health awareness.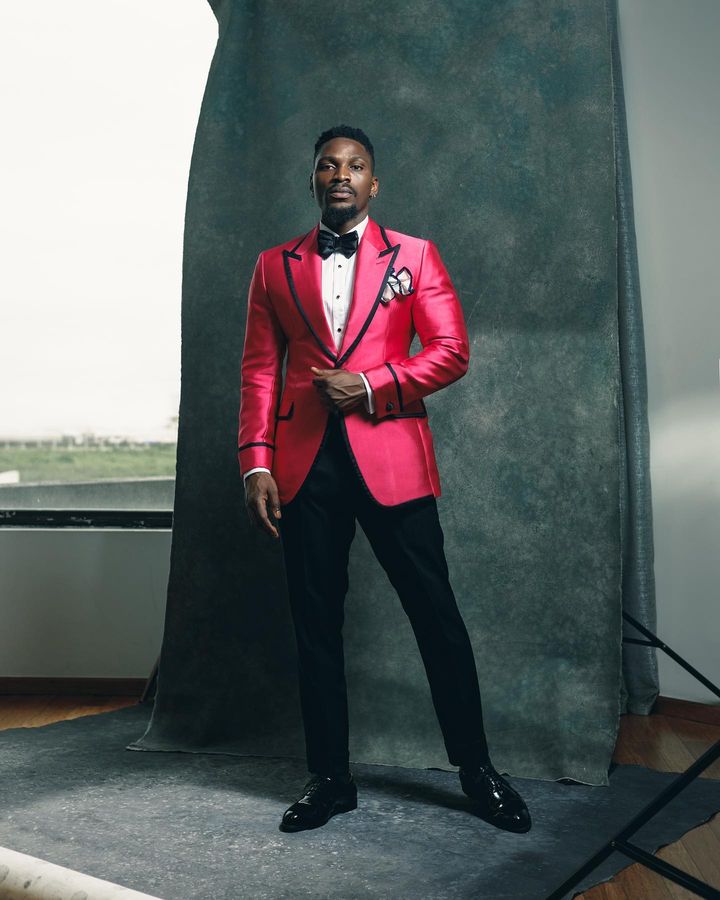 16. OC Ukeje
Okewuchukwu Ukeje, known as OC Ukeje, is an actor, model and musician. His rise to fame was catalyzed by his victory in the Amstel Malta Box Office (AMBO) reality TV show.
Ukeje began his acting career in 2006 and quickly gained attention for his remarkable performances. He is known for his ability to portray diverse characters with authenticity and depth. His early work in Nigerian television and theatre laid the foundation for his successful acting career. He also ventured into music, releasing songs and collaborating with other artistes. One of his notable achievements includes winning the Africa Magic Viewers' Choice Award (AMVCA) for Best Actor in a Drama for his role in the movie "Two Brides and a Baby." This award marked a significant recognition of his talent and dedication to his craft.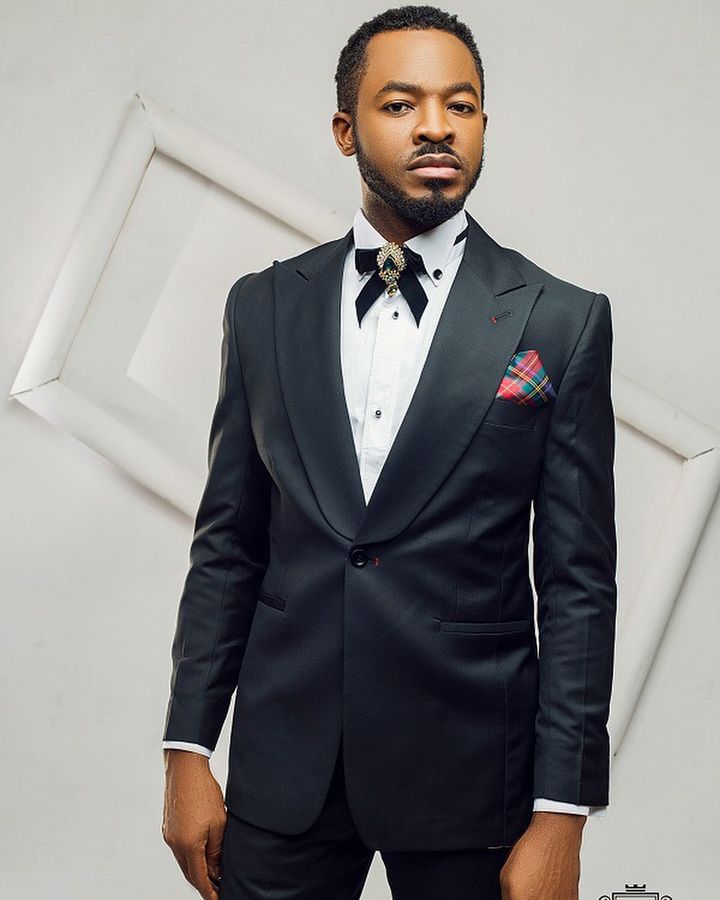 17. Enyinna Nwigwe
Actor, producer and entrepreneur, Eyinna Nwigwe is best known for his roles in "Wedding Party 2" and "Black November". Before he transitioned fully into professional acting, Nwigwe was a print and runway model. Nwigwe played the lead role in "All About Love", a South African movie that won the Best Film South Africa at the AMVCA. He co-founded the production company, Plaything, and has been involved in producing several successful Nigerian films. He was recognised with the title 'Chi Turu Ugo 1' by the Logara community in Imo State. Asides his acting career, Nwigwe owns the Enyinna Nwigwe Foundation (ENF), a philanthropic arm offering assistance to the less privileged children and the disabled.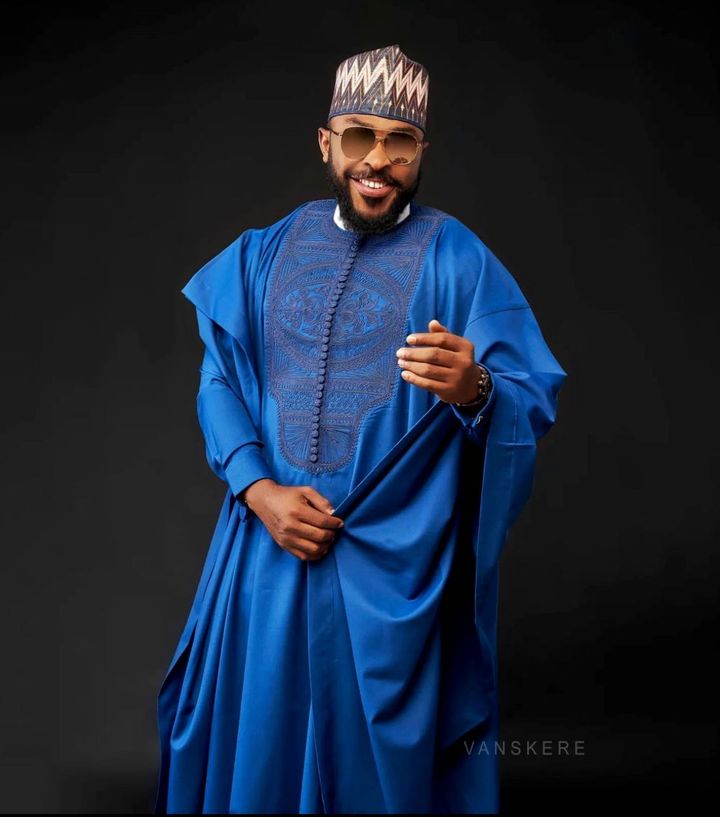 18. Etim Effiong
Daniel Etim Effiong is an actor and film director. Following a short stint in the oil and gas sector as an engineer, he made a career shift, opting to study filmmaking, writing, and directing at AFDA Film School in South Africa. Subsequently, he pursued further training in filmmaking at the University of Johannesburg.
Effiong has starred in a number of movies like "Fish Bone" where he played the lead role. In 2022, Effiong was awarded the best actor for his role in "KOFA" at the Globe Awards of the African International Film Festival (AFRIKK). He has directed a short movie entitled "Prey" which was produced by his wife, Toyosi.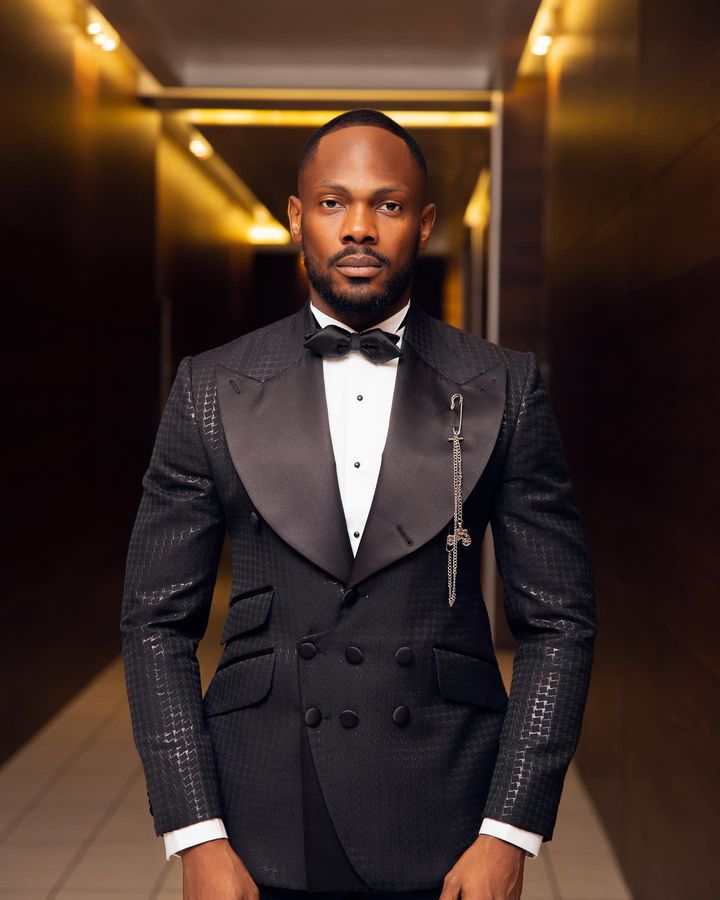 19. Blossom Chukwujekwu
Nigerian actor, Blossom Chukwujekwu, made his professional acting debut in 2009. Blossom won Best Supporting Actor award at the Africa Magic Viewers Choice Awards. He is best known for his role in "Flower Girl", "Finding Mercy," "Knocking on Heaven's Door and "Falling." "Finding Mercy" stood out as one of the most highly anticipated movies of 2013. Blossom's prominence shone on Africa Magic's Nollywood programme, Jara, where he was highlighted among the top 5 actors expected to make waves in 2013. He secured the fourth spot on renowned Nollywood director Charles Novia's roster of Standout Actors for the year 2013.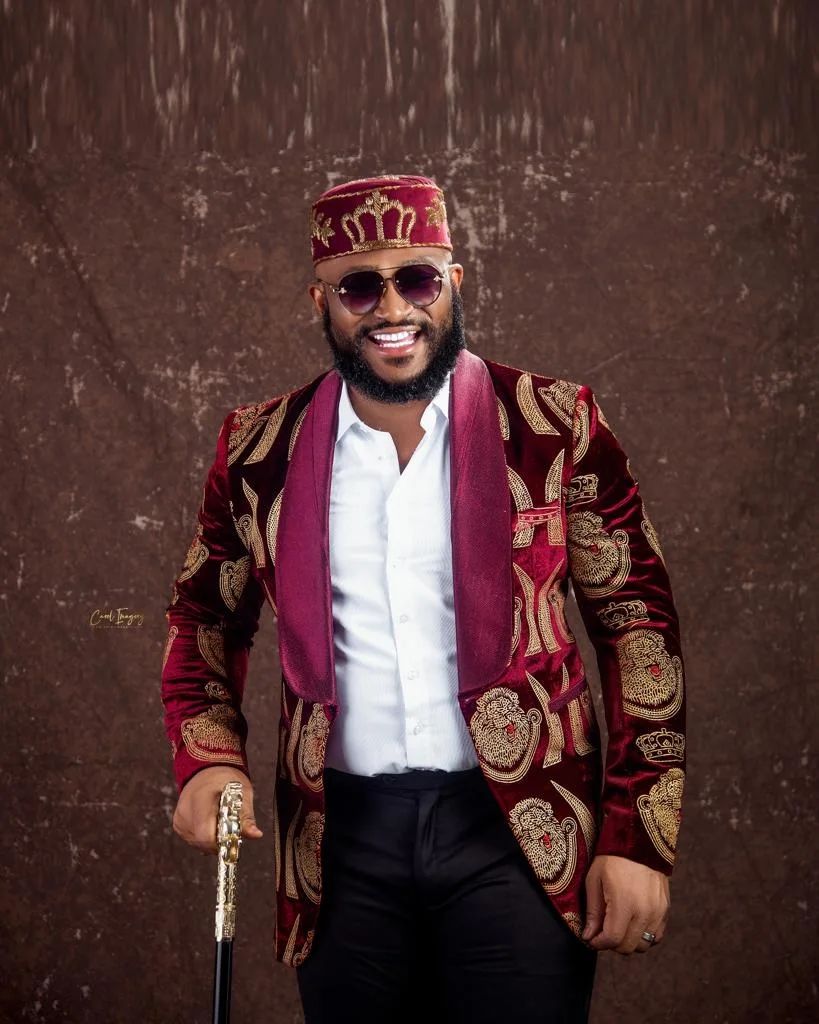 20. Kenneth Okolie
Former model, Kenneth Okolie, is an actor who has been around Nollywood for 14 years. Okolie was crowned Mr Nigeria in 2010 and also emerged as the second runner-up in the Mr World pageant. He later transitioned into full-time acting in 2011, making "Aina" his debut movie. Okolie is known for his exceptional roles in TV series like "Royal Hibiscus", "Skinny Girl in Transit", "Stormy Heart," etc.
Okolie has starred in numerous Nigerian movies and won the City People's Award for Best Supporting Actor of the Year in 2015. Kenneth Okolie exemplifies the modern man, effortlessly combining confidence and composure in his demeanor.